We are pretty much in vivid spring, longer and sunnier days, everyone thinking of the next outdoor event they're off to; Possibly a new rooftop bar pre-opening event or something similar. With all these happening, we all know our outfits are one of the most important things, especially the fact spring allow us blend the best of both worlds – colours with layers.
One key aspect to picking outfits is always setting the tone with your comfortable/staple colour palettes and then you can move into the patterns and so on. With spring, many mention you should stick to warm colours however I feel it's a time to use your lighter colours coupled with the beauty that is "layering" as the weather still accommodates it.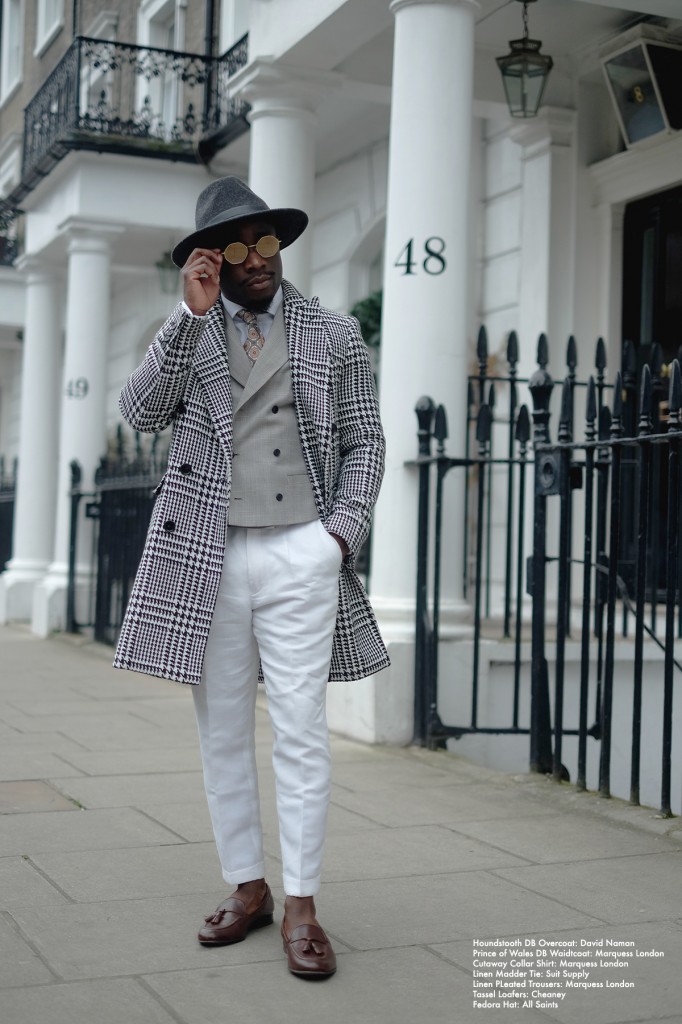 Houndstooth Double-Breasted Overcoat – David Naman, Super 120's Wool Prince of Wales Double-Breasted Waistcoat – Marquess London, Cutaway Collar Shirt – Marquess London, Linen Madder Tie – Suit Supply, Linen Pleated Trousers – Marquess London,  Tassel Suede Loafers – Cheaney, Fedora Hat – All Saints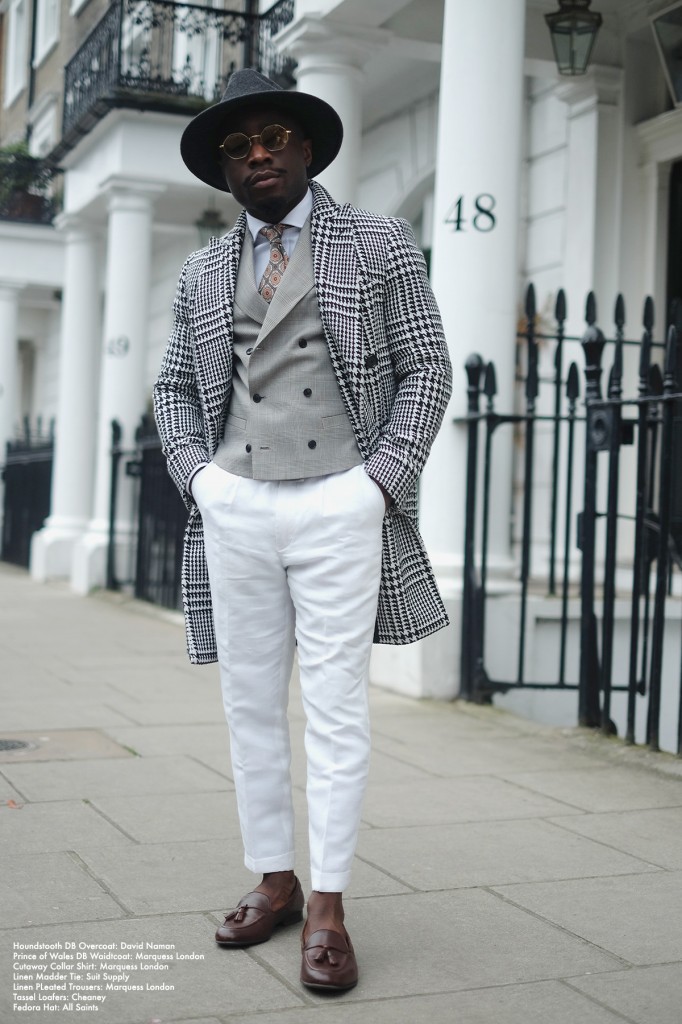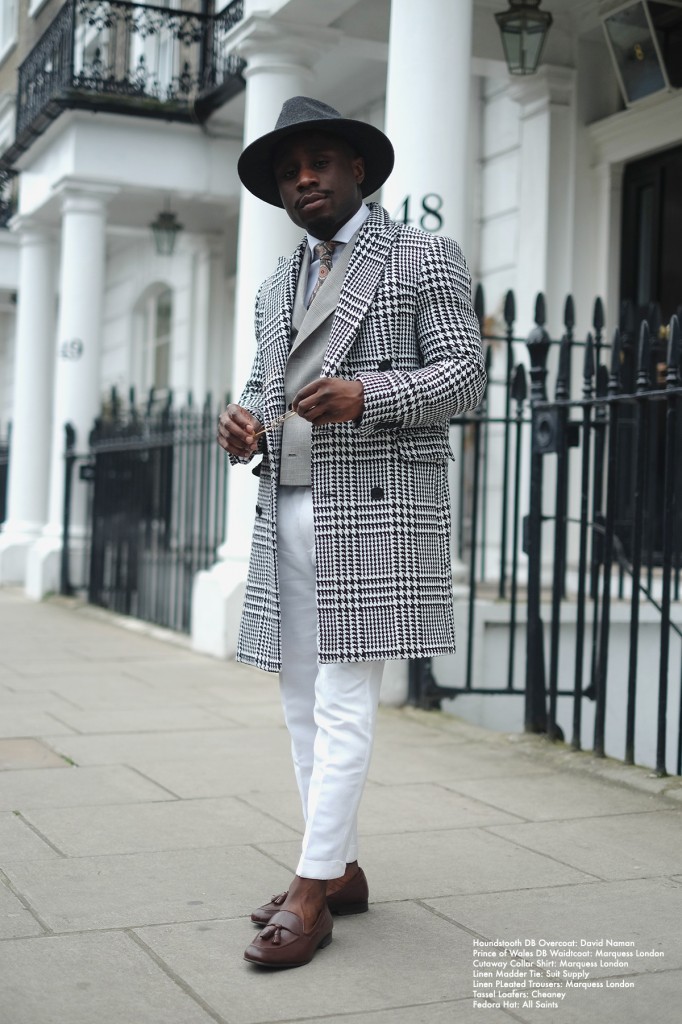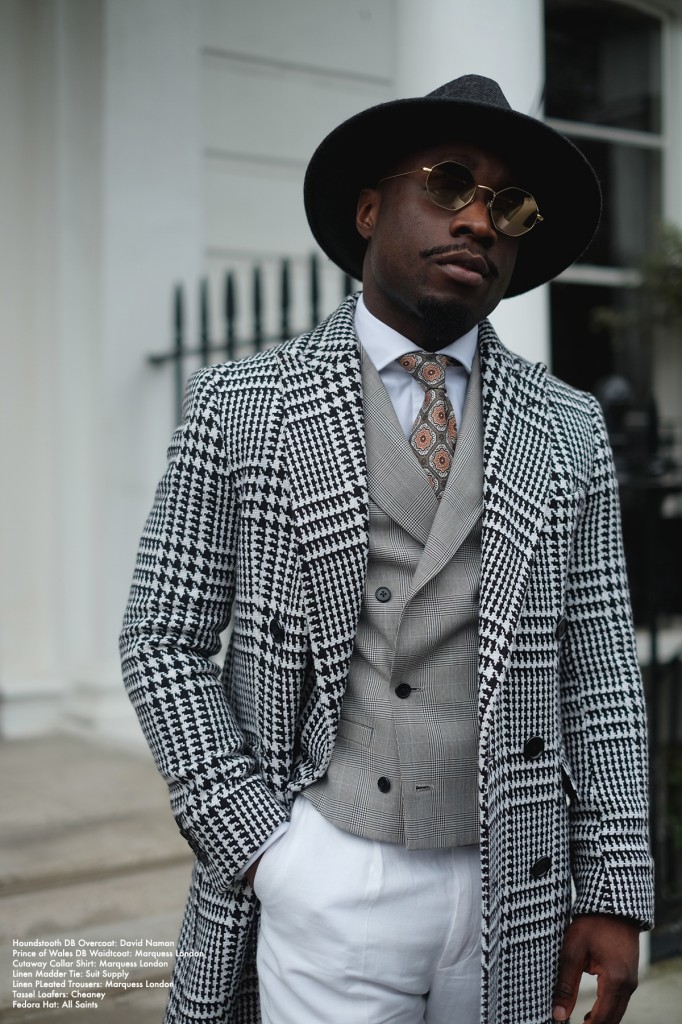 With this look, I've decided to take a bolder step with a mix of strong patterns in a houndstooth and prince of Wales blend, all based off the colour white. Lastly, most interesting and highly important; A style lesson that could be added to your wardrobe is blending a light or mid weight overcoat over a double-breasted waistcoat which creates the look of a blazer under a coat just without the added heat from a blazer's sleeves. Suitable option for the spring!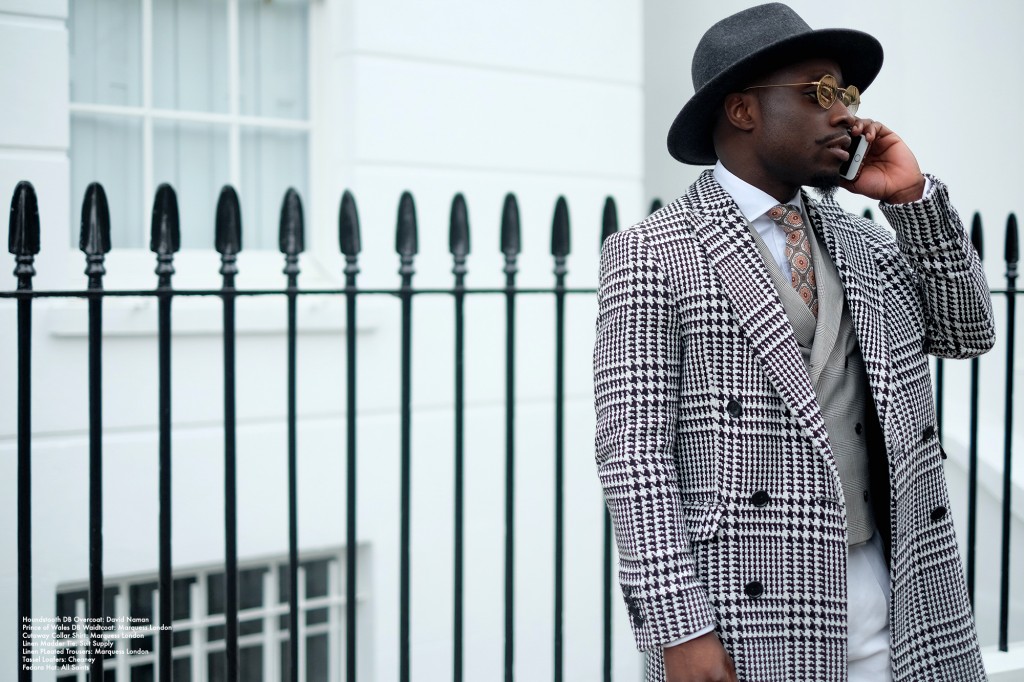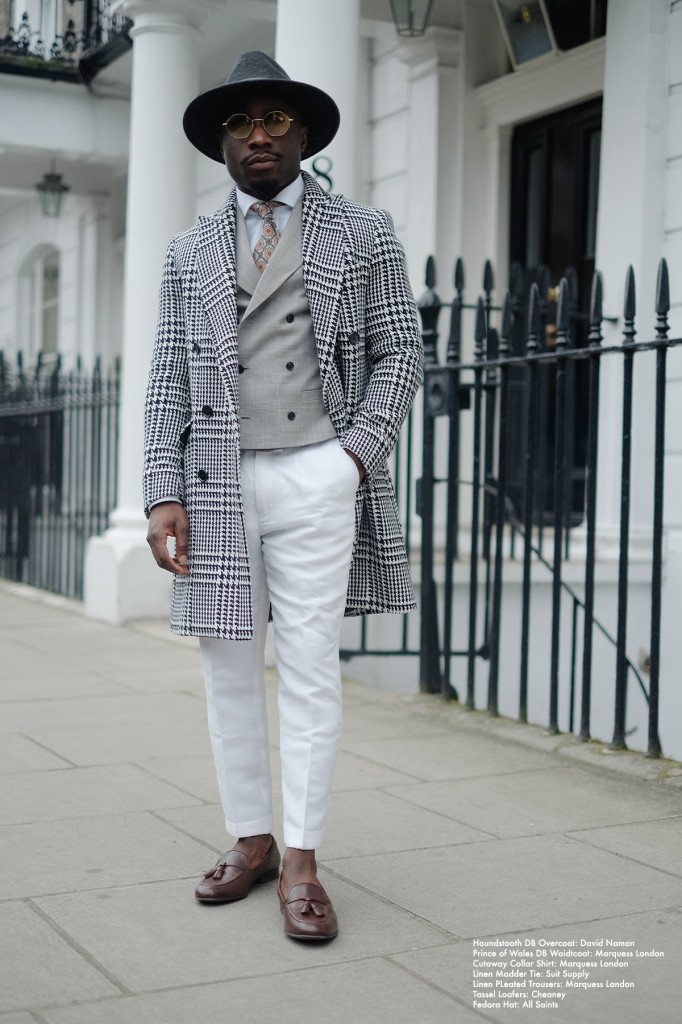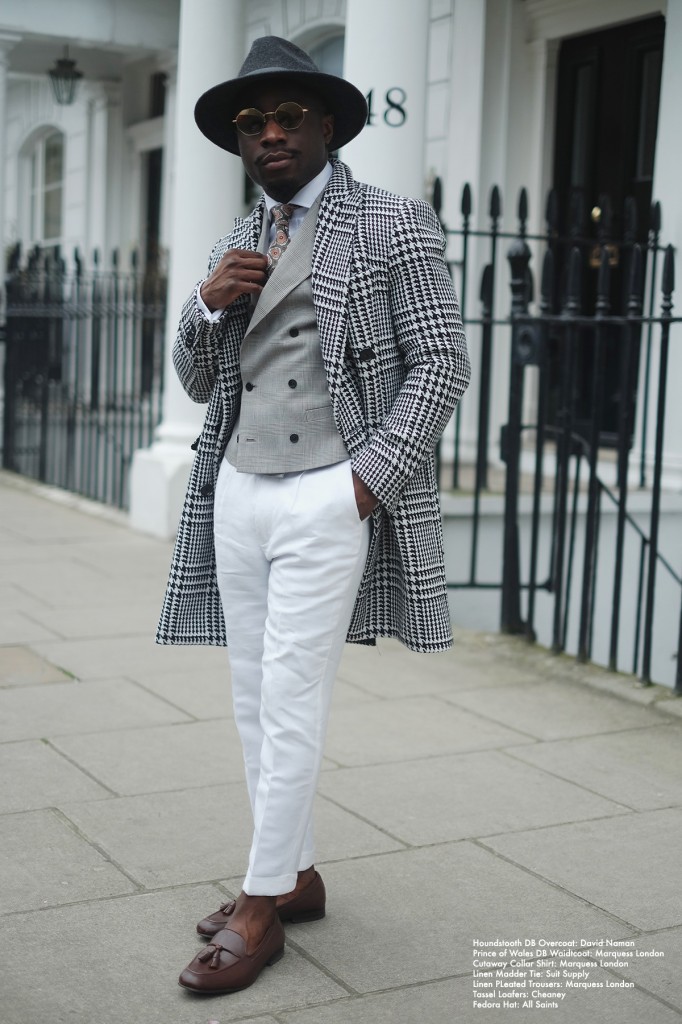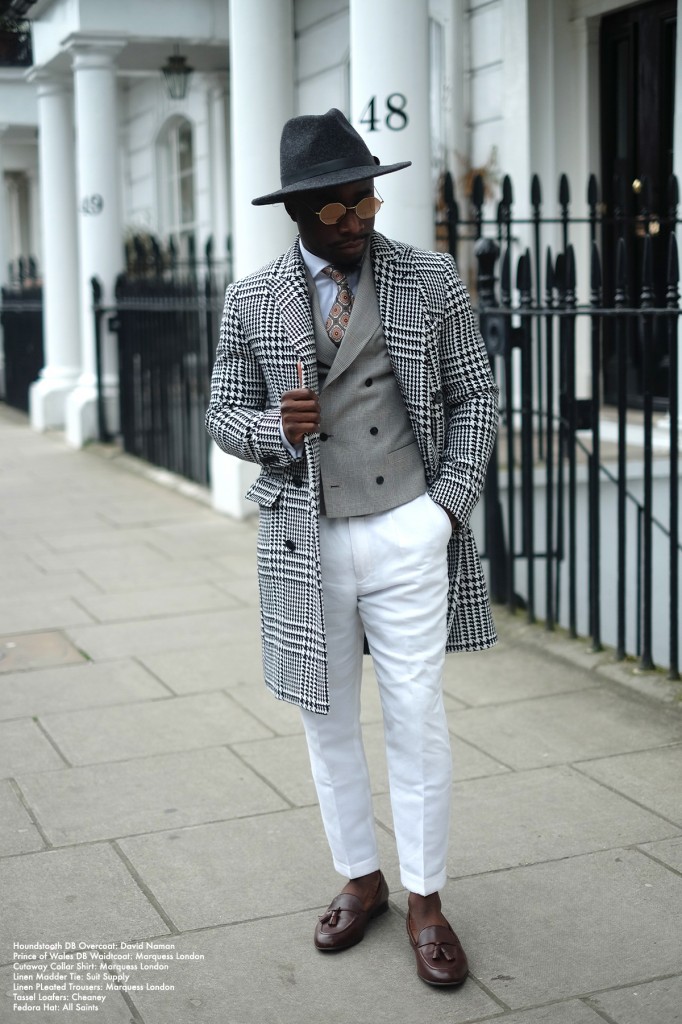 Your Favourite Stylist,
Yinka Jermaine