To my dapper-infused gents,
I am confident that you now understand how to remain stylish and tailored in the heat. Nonetheless, there is still one slight aspect that remains and needs addressing; 'there are events and occasions with a sense of formality which still require a form of suiting.' Although this holds to be true, we still encounter some difficulty when pulling out a typical work suit or separates for such occasions due to the summer's hot spells.
For this reason, I would be doing you a terrible injustice if I failed to address this before the summer ends. Thus today's post will talk you through a few style choices to better achieve your desired effect.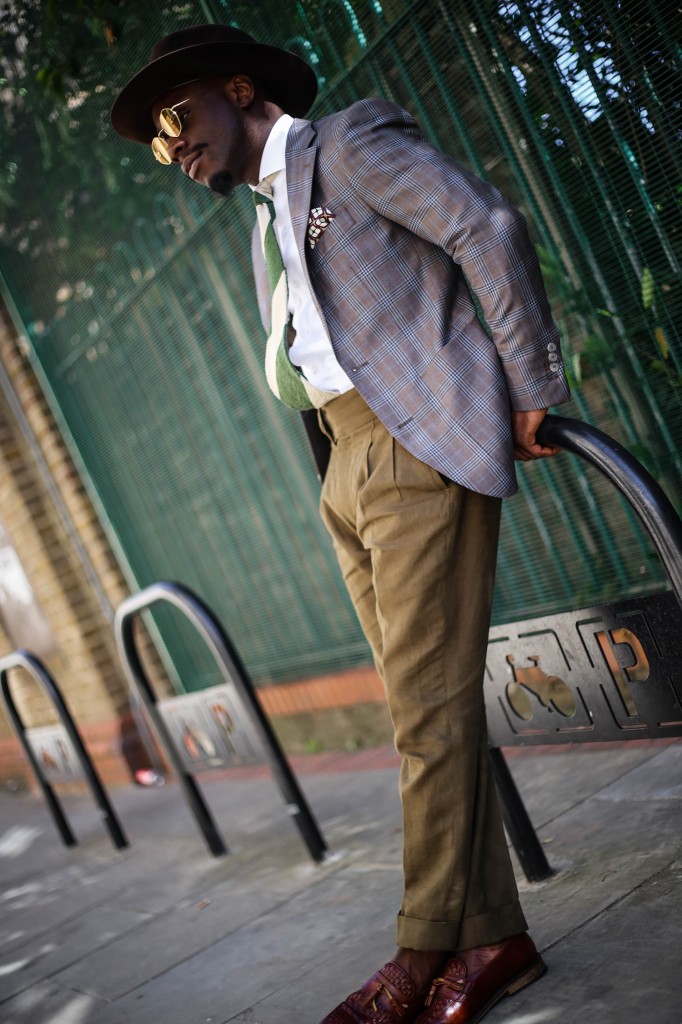 Rabbit Felt Fedora Hat – Stoffa, Cutaway Collar Shirt – Marquess London, Super 130's Check Blazer – Marquess London, High-Waisted Linen Trousers – Marquess London, Shantung Tie – Berg & Berg, Loafers – Ami | Photographed by: Theo Angus of You and his day & Assisted by: Eby of Belephotography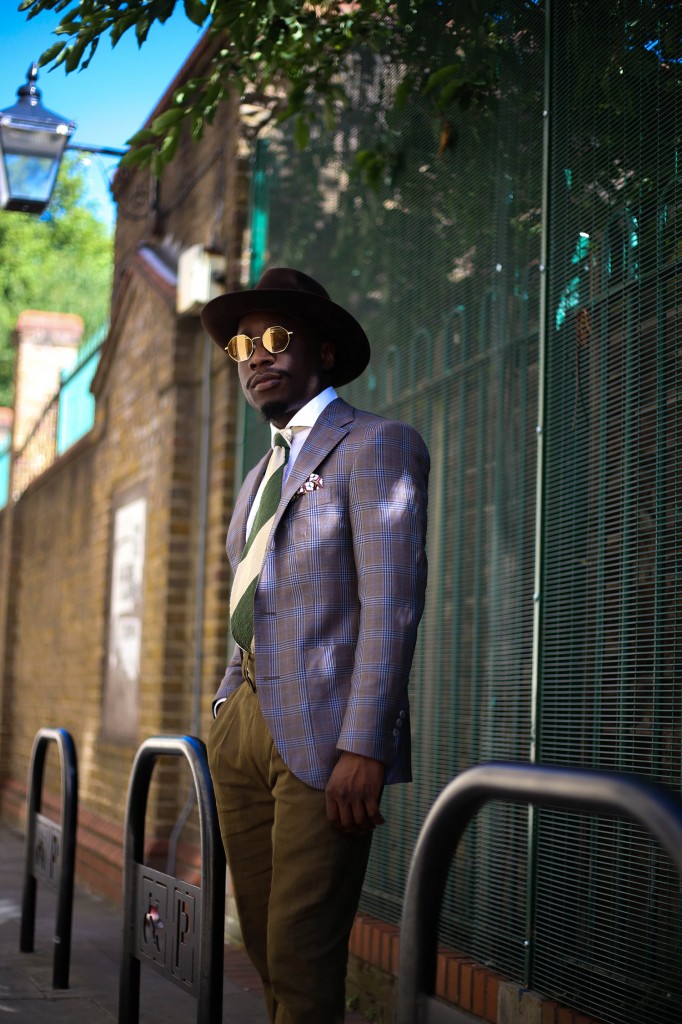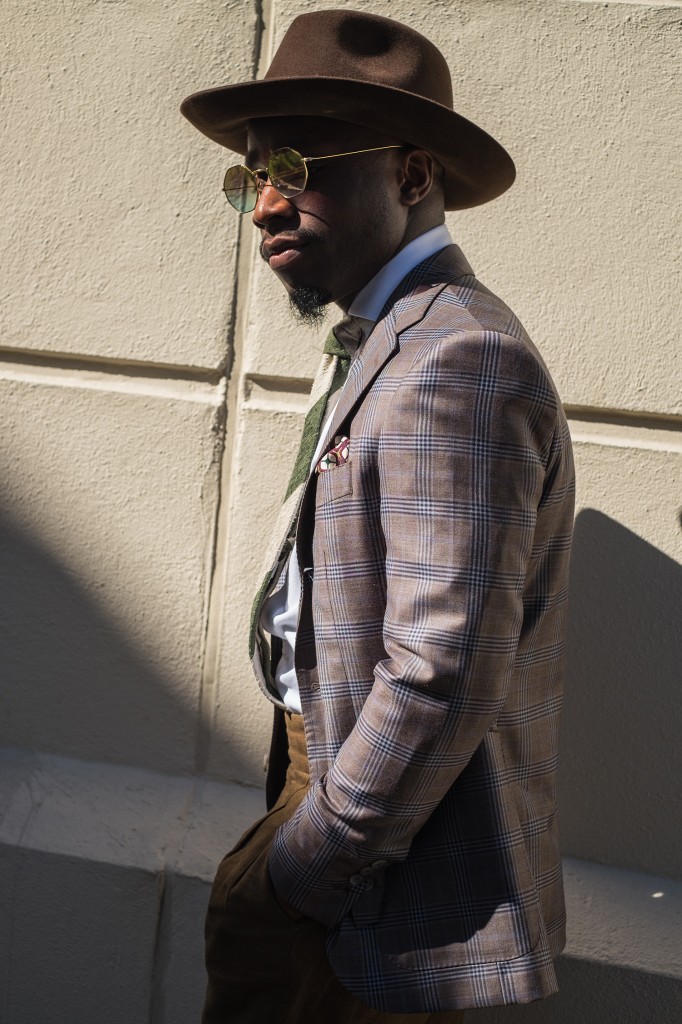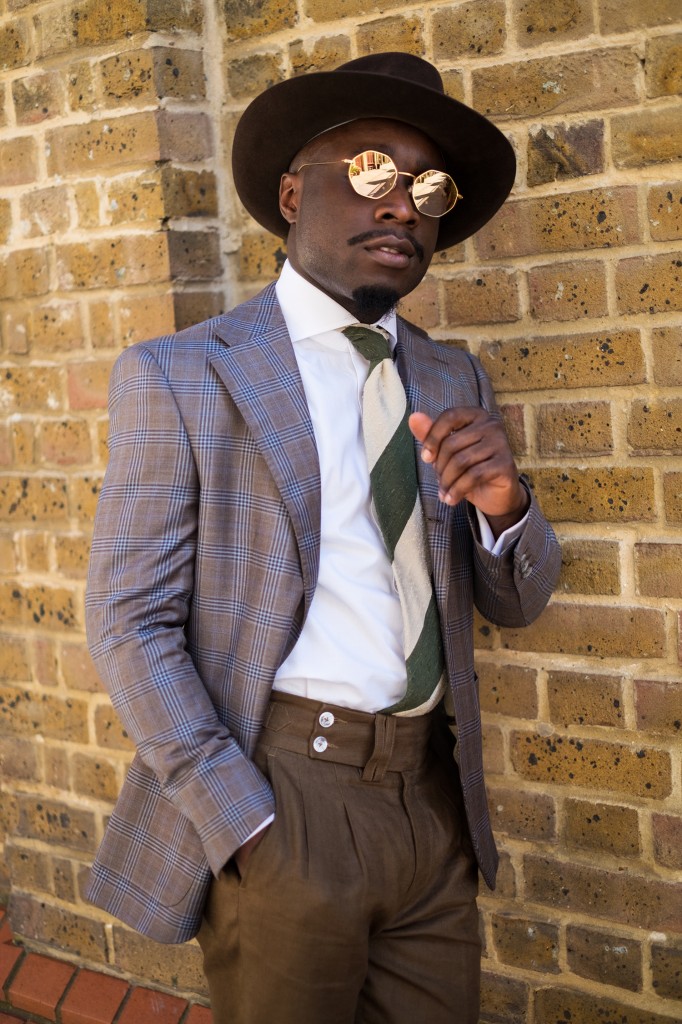 Our starting point is the Cloth. Your initial decision should begin with ensuring that you select a cloth which is suitable enough to keep you cool and relaxed through this blazing climate. On that note, let me take this moment to introduce our yet-to-be released premium line!
Our luxury super 130's lightweight cloth by Reda comes in exquisitely at 230g/m perfect for a spring/summer look – from its vibrant chocolate/blue check to its lightweight feel. Its light-feel has been further enhanced with the half-lining construction on this jacket thus it gives your back a lot of freedom and access to the summery breeze.
Next, we touch on the bottom half. Clearly noted from the previous post, linen is a rich and textured cloth perfect for the summer and a smart casual occasion. Its breathable and charactered effects made it a clear choice for the blazer pairing. No one wants those sweaty legs through a rigorous day.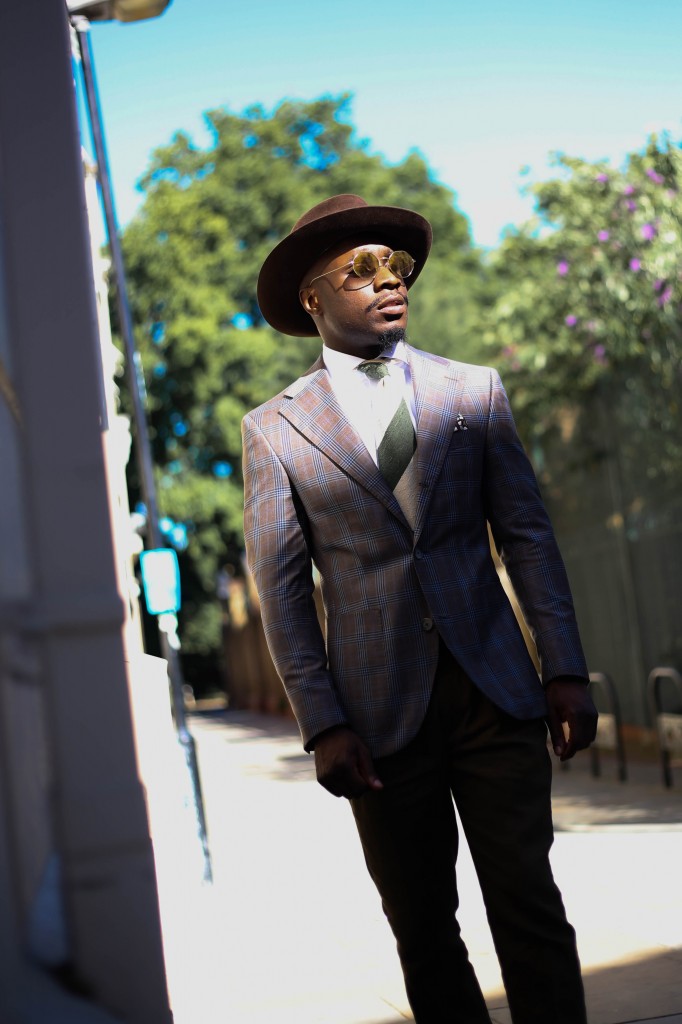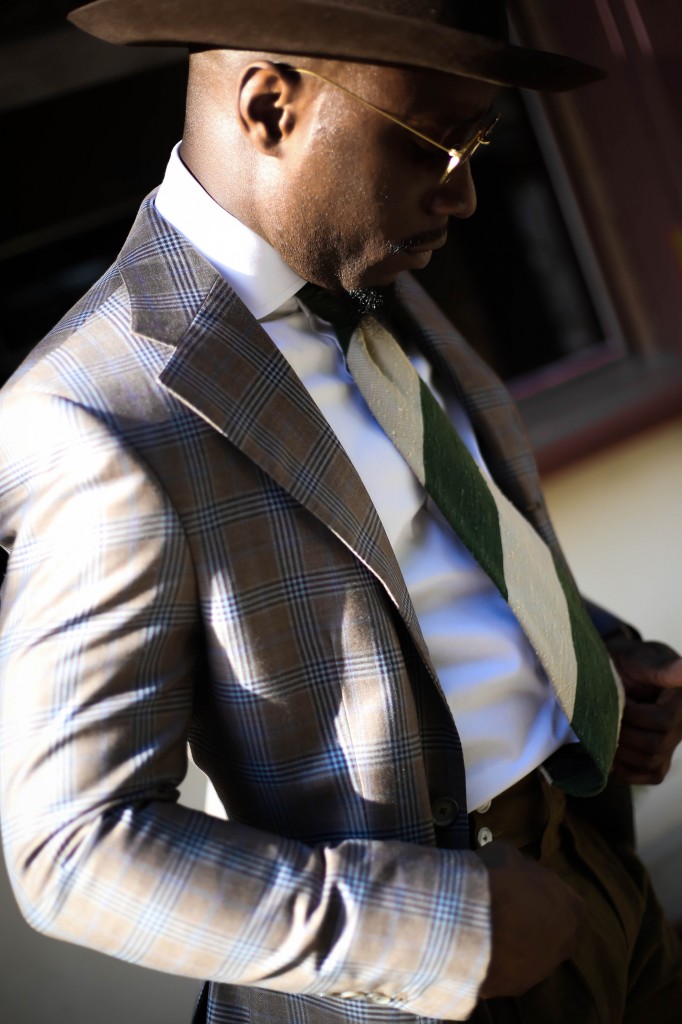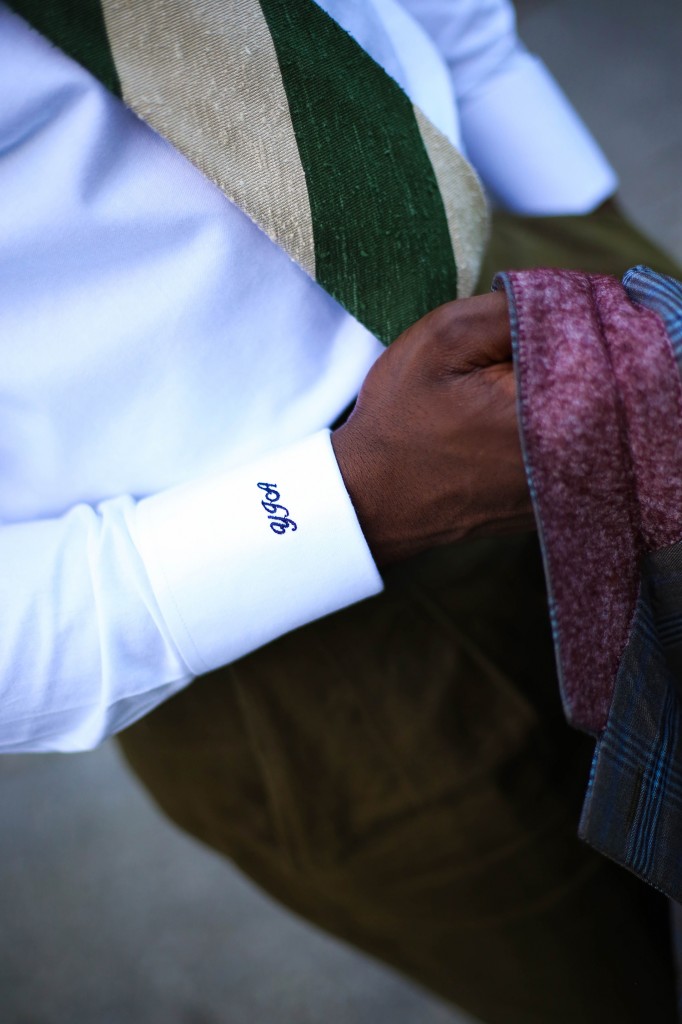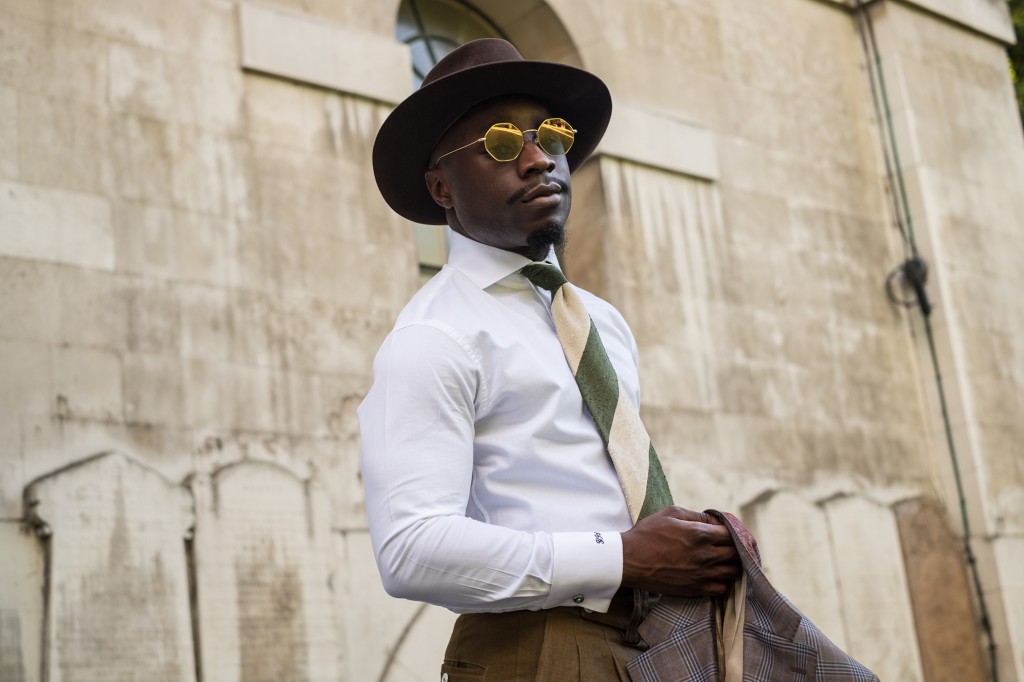 To cap it off, we can't end without talking through the outfit; A nice vibrant yet comfortable mix of olives, cream, browns and a touch of blue. Used through the combination of a 3/2 roll wide notch lapel casual blazer, custom high waisted trousers, cutaway collared cotton shirt, 9 inches shantung tie, rabbit felt fedora, finished off with a woven pair of loafers.
For more information on our exquisite made to measure service or if you're interested in a custom piece, make sure to drop me a note here.
Your Favourite Stylist,
Yinka Jermaine