Gentlemen, summer is pretty much here! This calls for large-scale change of  both style and texture of our outfits.
For those gentlemen who are highly suit-focused and spend the majority of your days in tailored outfits you might be used to this season's struggle; from removing jackets to unknotting ties. Although this look could work, we could sometimes end up looking like we've just finished from the office or we're headed for quick after-work drinks.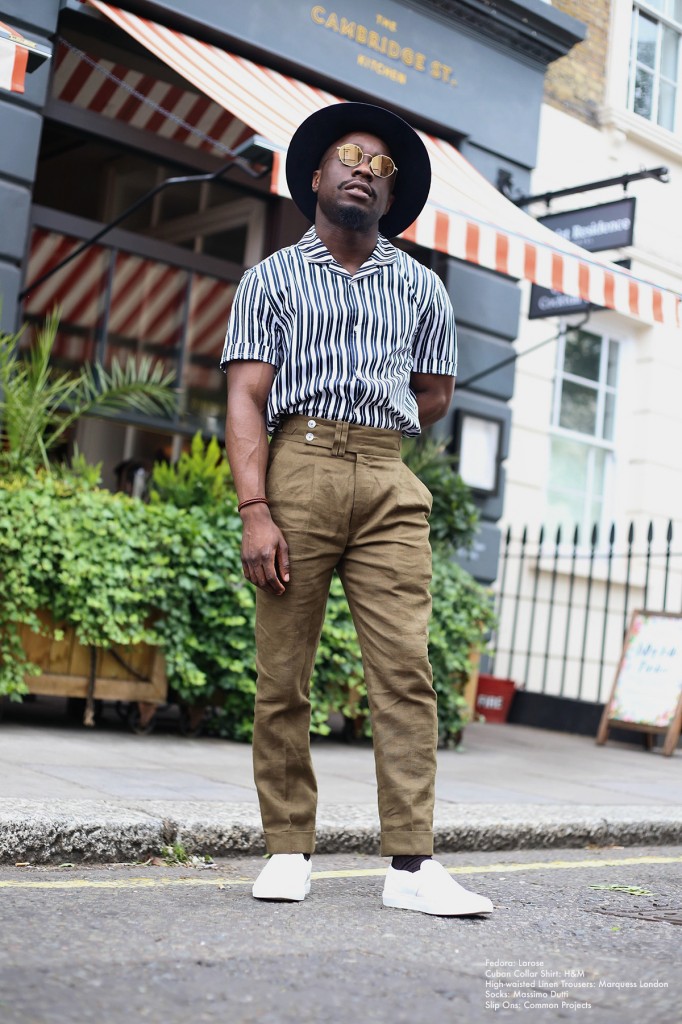 High-Waisted Linen Trousers – Marquess London, Cuban Collar Shirt – H&M, Rabbit Felt Fedora – Larose, White Slip Ons – Common Projects | Photographed by: Eby of Belephotography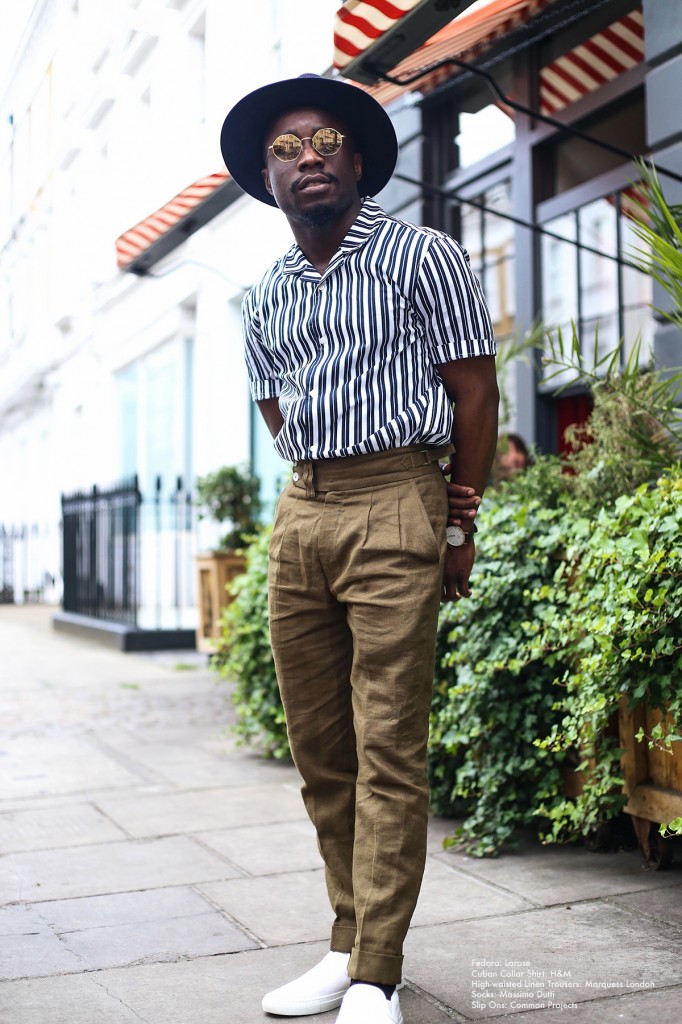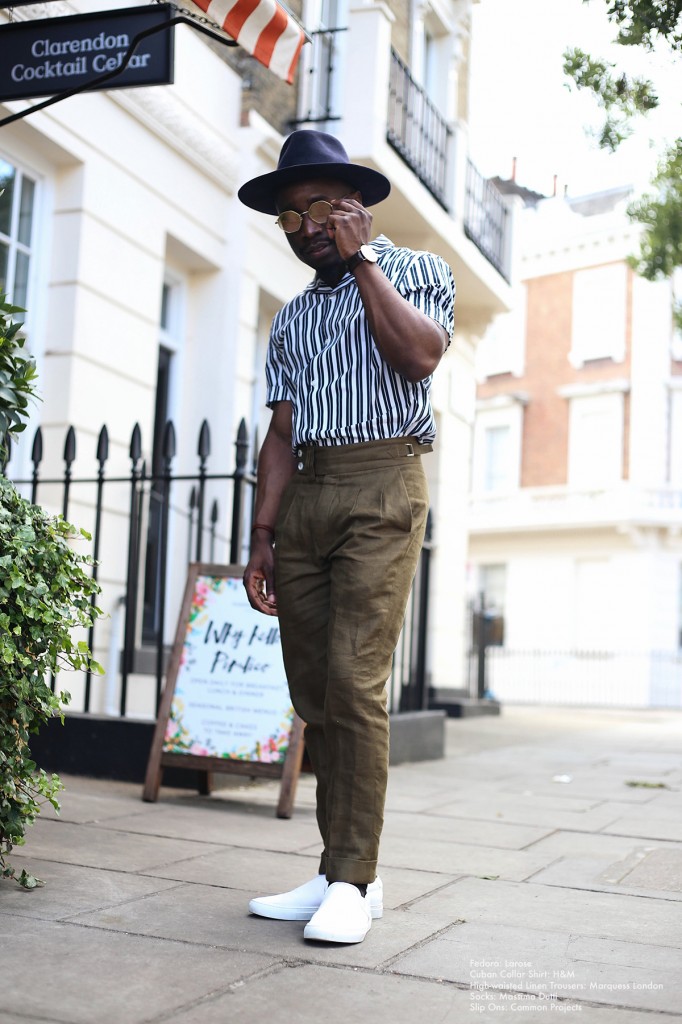 On the other hand, for those gentlemen who believe that the  tailored look isn't their thing as it seems too work-centric and uptight for their daily activities and events; on that note, I would like to dispell this myth which has developed through times.  But I'll like to note that this is a certain myth that has developed through times, as custom tailoring isn't limited to suiting or business wear but more associated to unique perfection in the finest details.
Custom tailoring isn't limited to suiting or business wear, instead it associates to the unique perfection in the finest details on garments. 
Gentlemen, I have managed to encapsulate and portray these views in a special piece dear to my wardrobe; an olive high-waisted Irish linen pair of trousers with a longer waistband which accomodates a custom and style focused trouser fastening, further characterised by its double pleats and generous high turn-ups.
These pair of trousers are definitely more suited to off-work activities obvious from its style as well as cloth textures. It is cut from pure linen presenting a refined summer casual look suitable for a well-rounded attire with its lightweight, durable and adaptable natural features.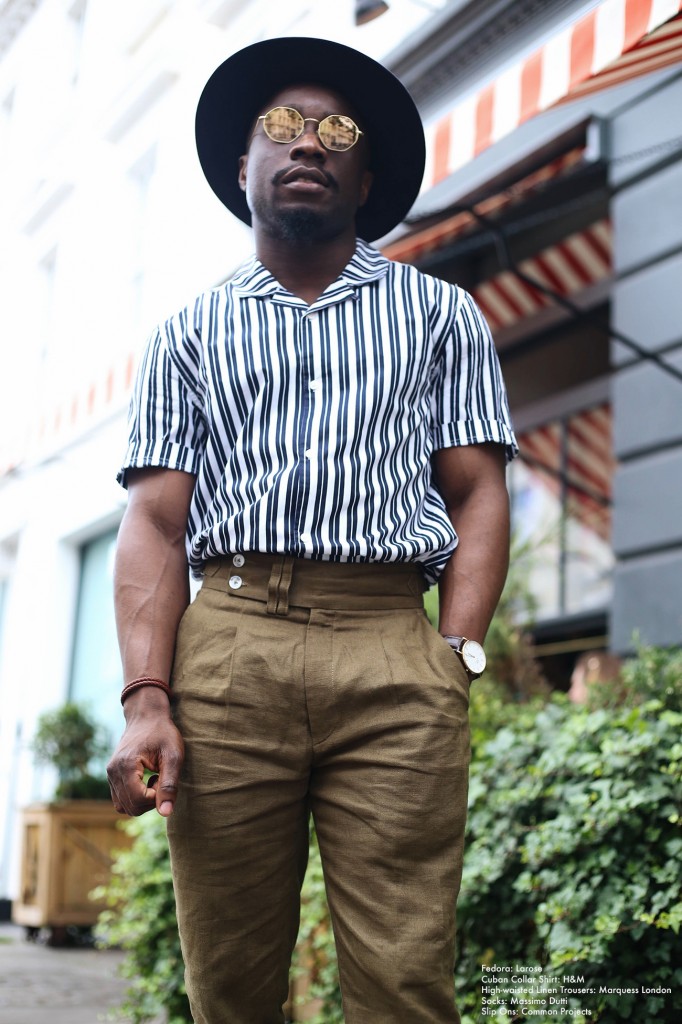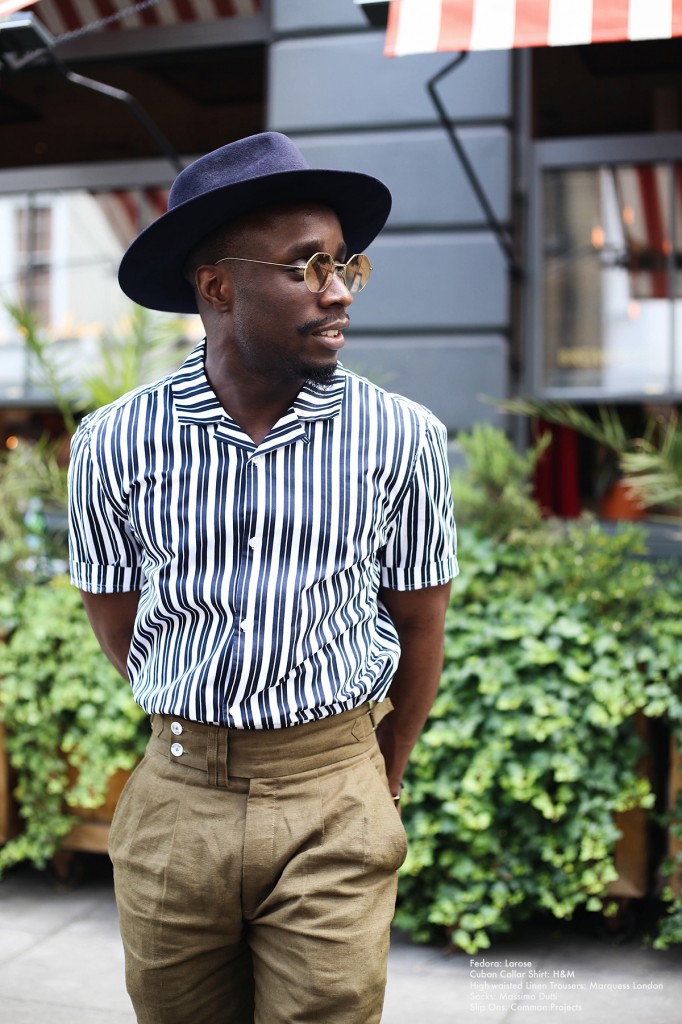 So if you're skeptical about tailoring and your doubts are relatable to this article, think again and come have a chat with us at Marquess London to redefine your wardrobe in the most custom efficient way possible.
Your Favourite Stylist,
Yinka Jermaine