Within menswear, there are certain staples a man must have in his wardrobe. One being a classic Tuxedo and another being a three piece suit. Both suitable for formal settings which a modern man experiences at least twice in a year.
Focusing on a custom tailored three piece business suit, it is a look that gives the feel of a Gent ready to get the job done. It most definitely speaks volumes without an initial spoken statement, especially when paired with the right shirting and accessories. It signs contract deals without needed further conviction through extended conversations and presents the feel of a man at a favourable stage in his career.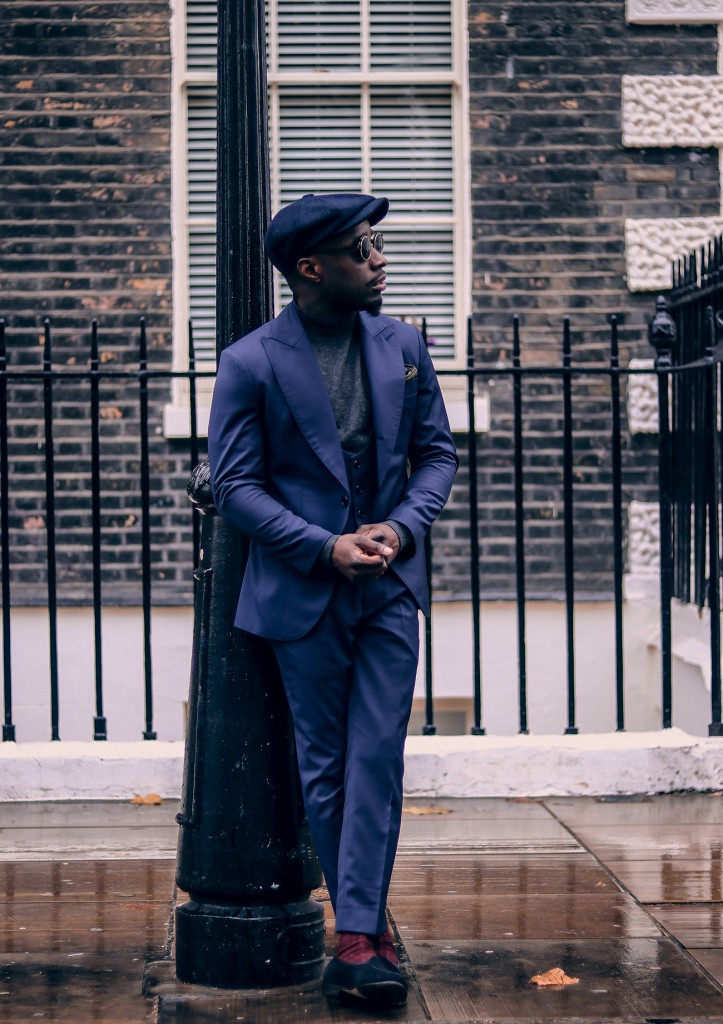 Narrow Pinstripe Three Piece Suit – Marquess London, Newsboy Hat – Failsworth, Charcoal Turtleneck – Asos, Unlined Slippers- Baudoin & Lange, Burgundy Socks- COS, Pocket Square – Suitsupply | Photographed by: Sleame Carter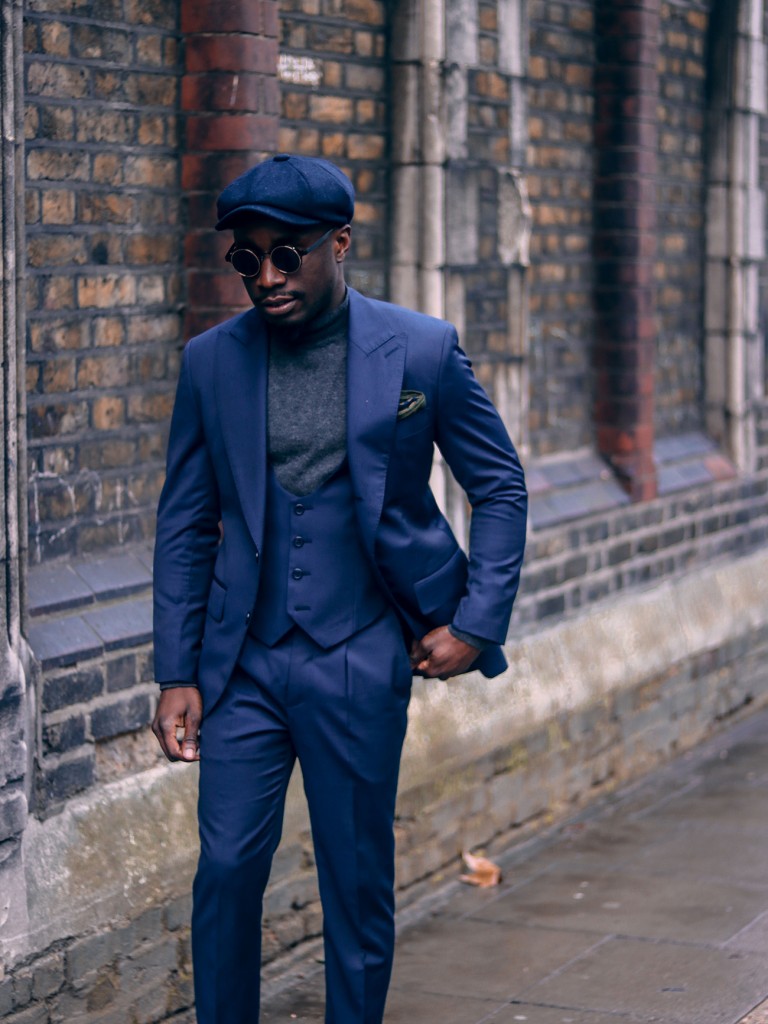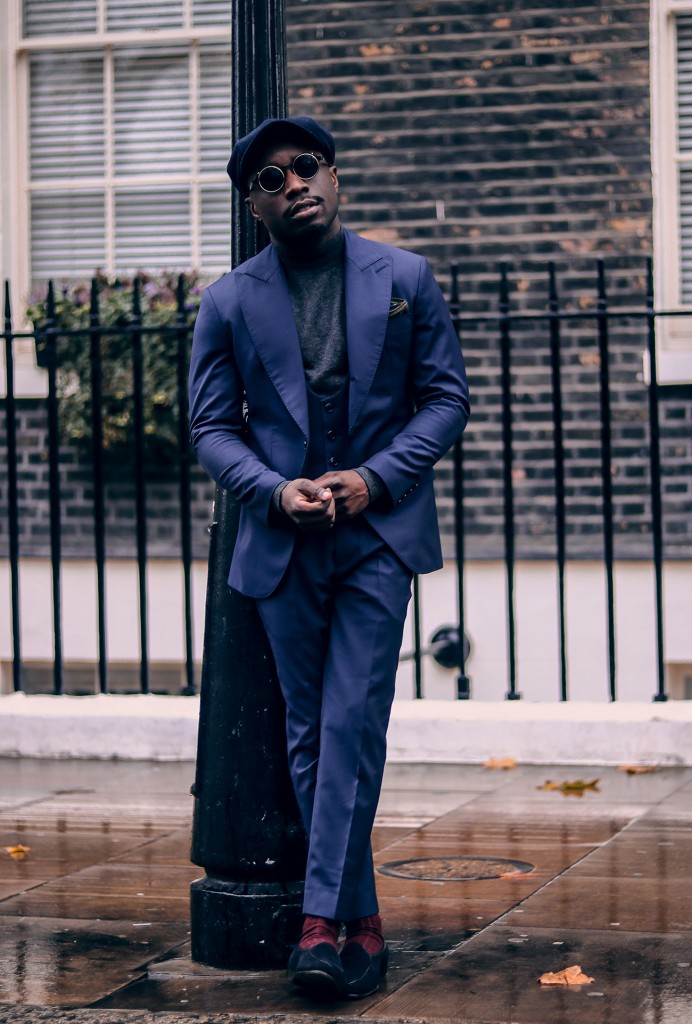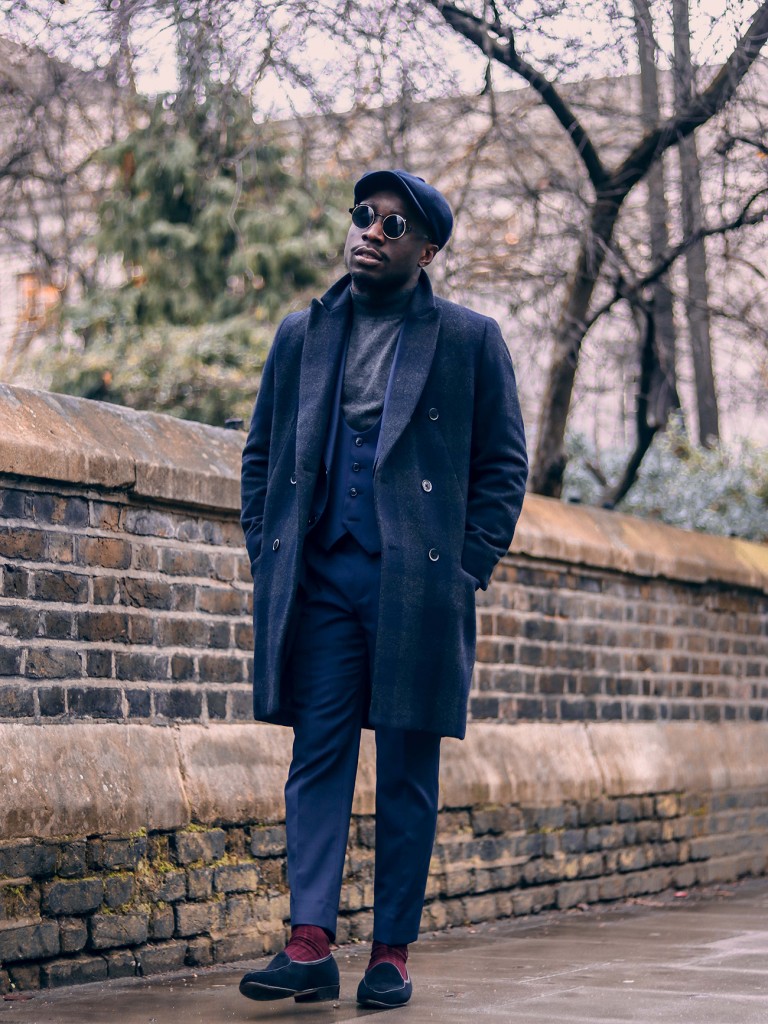 Further, versatility is a key feature to staples and one which gives a form of conviction of ownership to the owner as opposed to the mere connotations of owning staples as stated earlier in the post. So just how can you expand the versatility of a business three piece suit to accommodate different settings?
One approach you can take especially when experiencing a slugged out weekend or on a holiday but still want to make an understated statement for a smart casual setting this fall – You can strip off the formal complimentary add ons to the suit that complete the formal look and change them to more relaxed and casual choices to completely revamp the look.
Today, I have opted for a charcoal turtle neck and a Navy newsboy cap; and added some character through the colours and patterns in my burgundy socks and madder pocket square, finished up with an unlined loafers for extended comfort. Now my stripped three piece suit still retains its elegance and sophistication yet subtly dressed down with its pairings.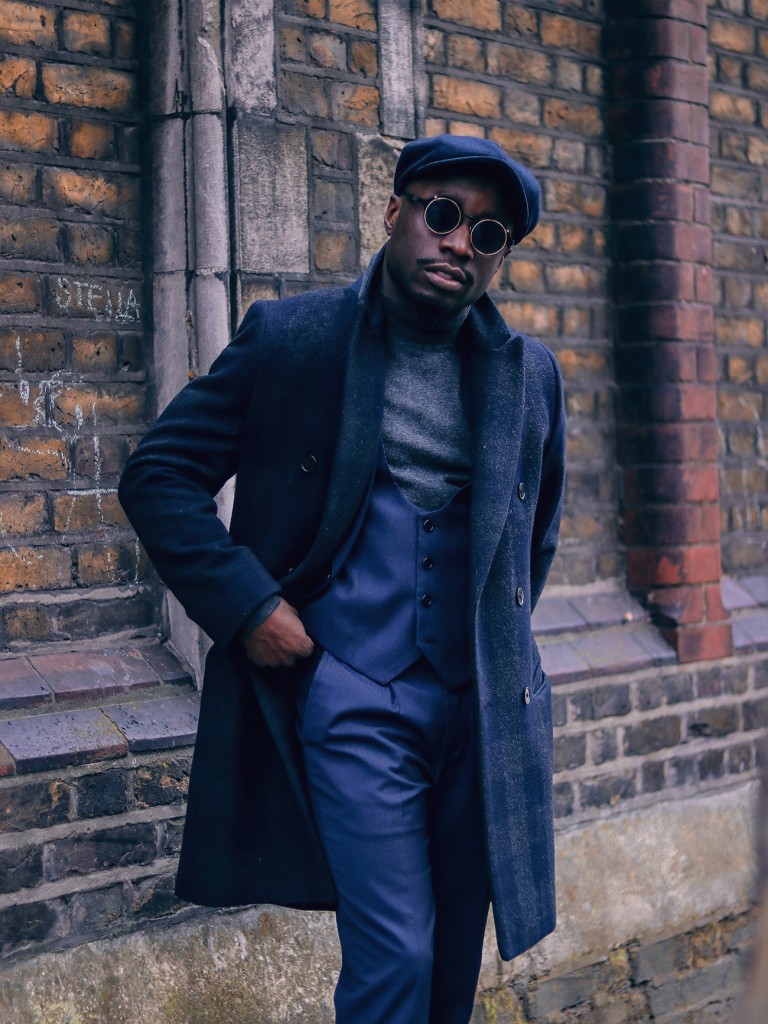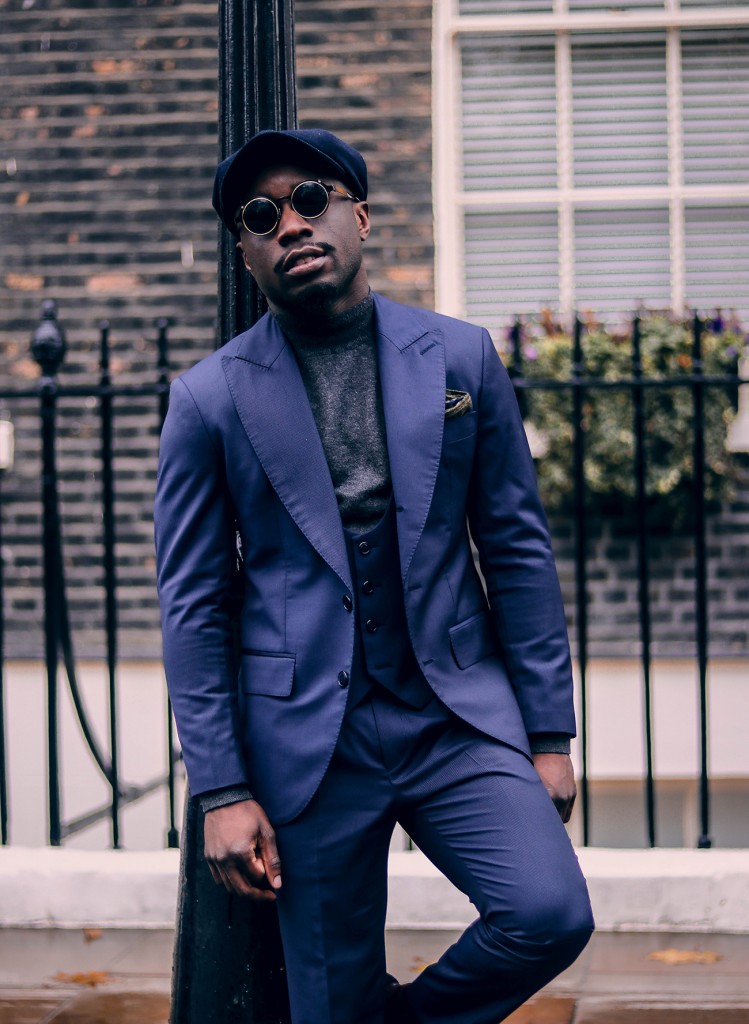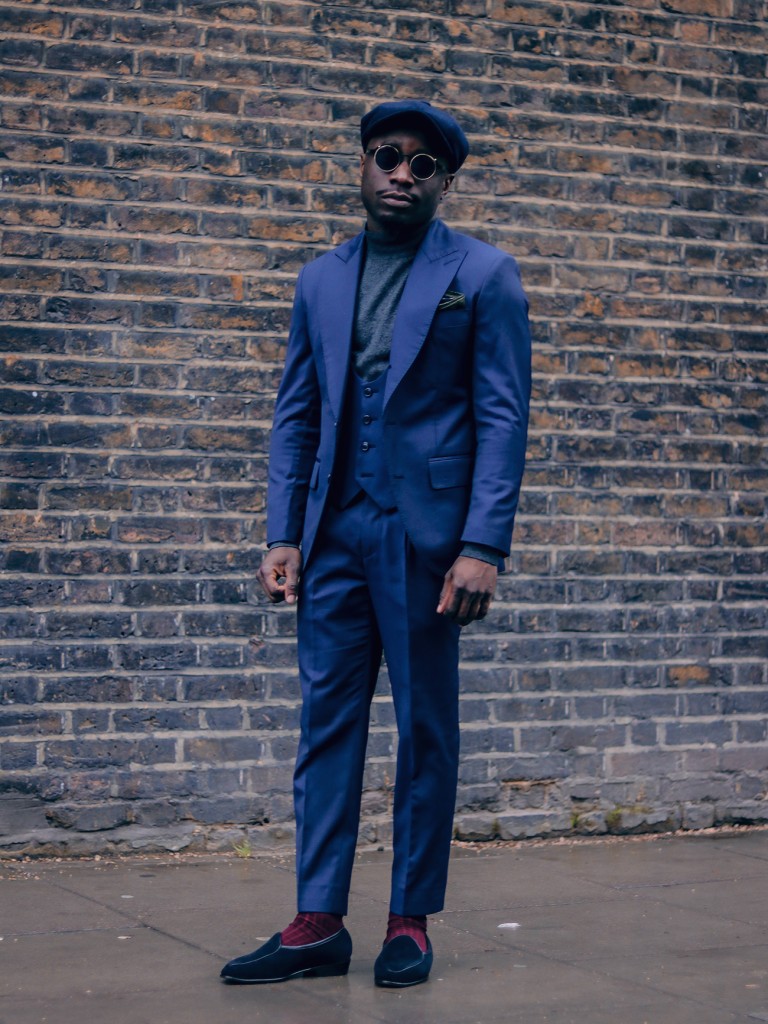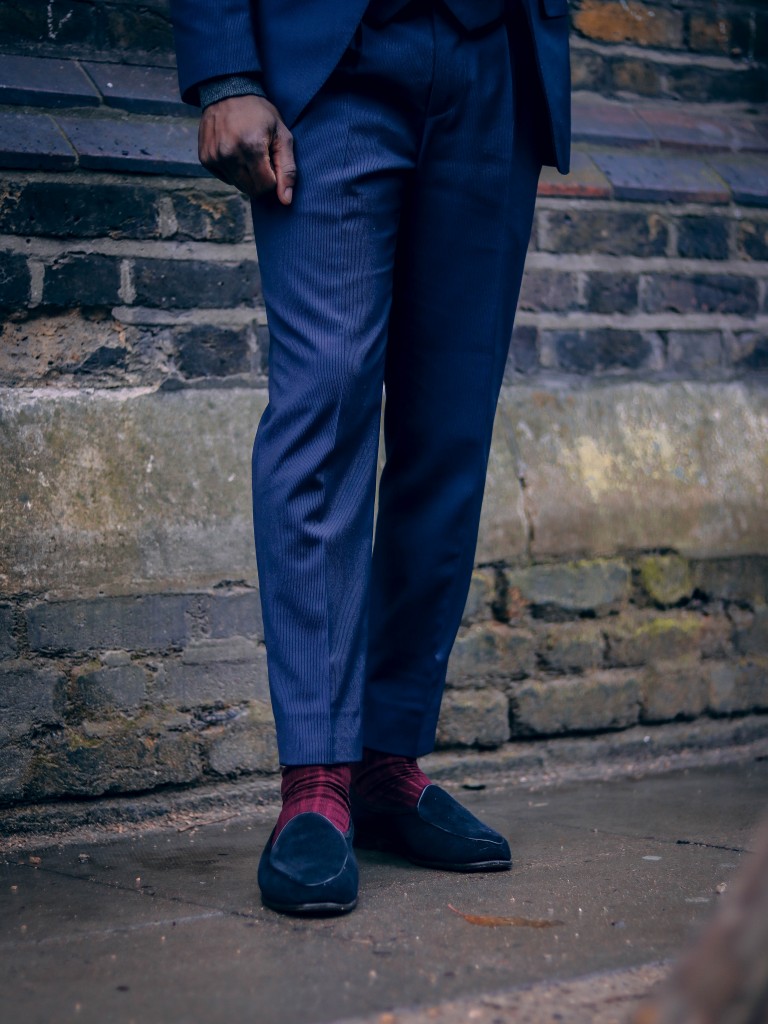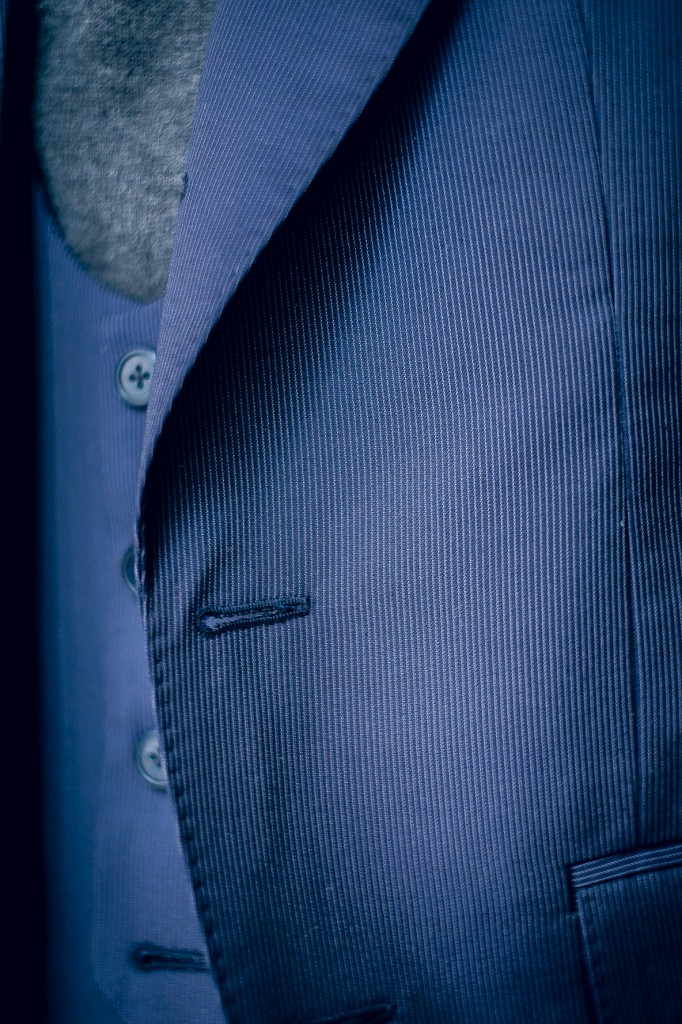 Always remember you don't need to always do too much when bringing out the versatility in your staple outfits, sometimes the lazy switches define the best alternative looks.
I hope you enjoyed your read.
Your Favourite Stylist,
Yinka Jermaine