For the typical gentleman, certain colours reflect seasonal trends. You tend to see more pastel colours worn during the summery/spring period and the darker/earthly tones throughout the winter and autumn season.
Its a trend that has been intrinsic in fashion for a very long time, as it stems from us mirroring and reflecting our changing surroundings. We represent these changes by altering the colours and textures we wear, in line with the season we are experiencing.
However, if you have invested in a pastel coloured suit for example, and you want to wear it in winter, why not? It's often okay to break the fashion norms, however, here are a few tips to help you. To begin, the first tip would be to accessorise your outfit with darker tones.
For example, Ive toned down this Super 130's 100% baby blue, merino wool, two-piece suit with a glen check charcoal double breasted waistcoat, and a midnight blue silk tie. However, for a bit more variety, one could have opted for a navy blue shirt. Paring these colours will, allow the outfit to look a little more casual, and slightly less formal, perfect for a dinner date.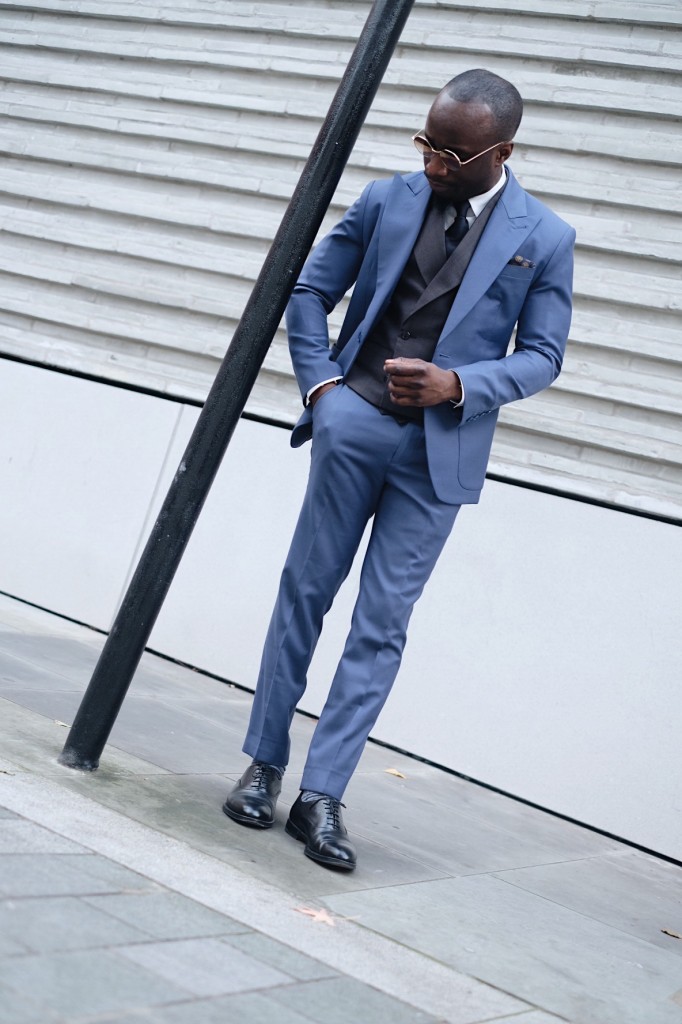 Super 130's Two Piece Suit – Marquess London, Grey Glen Check Double Breasted Waistcoat – Marquess London, White Forward Point Collar Shirt – Marquess London, Black Oxford Shoes- Scarosso, Midnight Blue Silk Tie – Gieves & Hawkes, Sunglasses – Viveur | Photographed by: Eni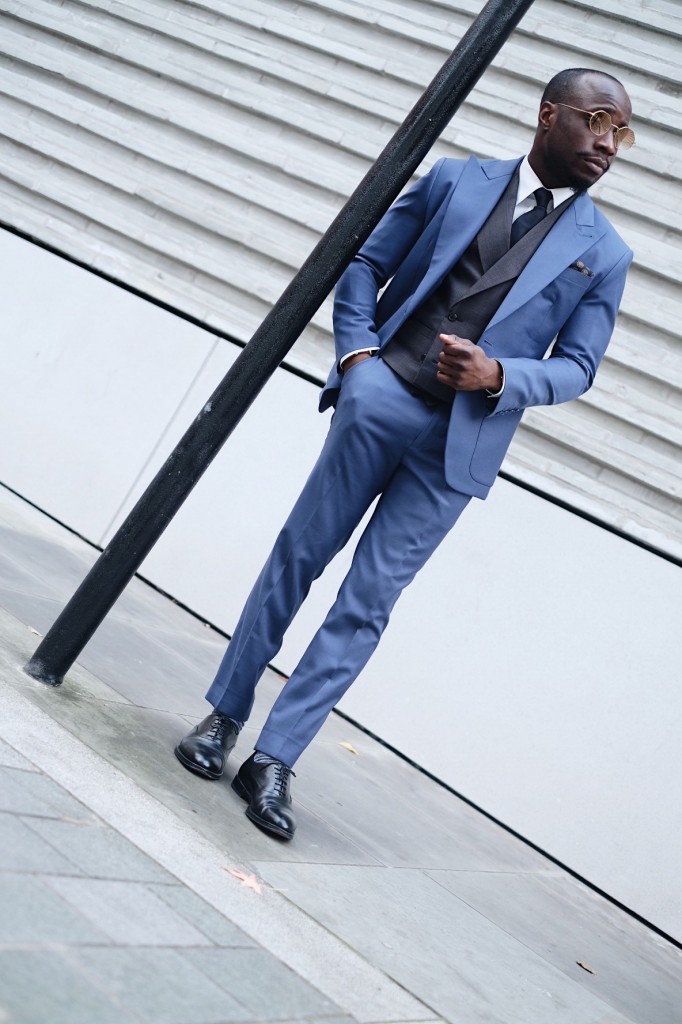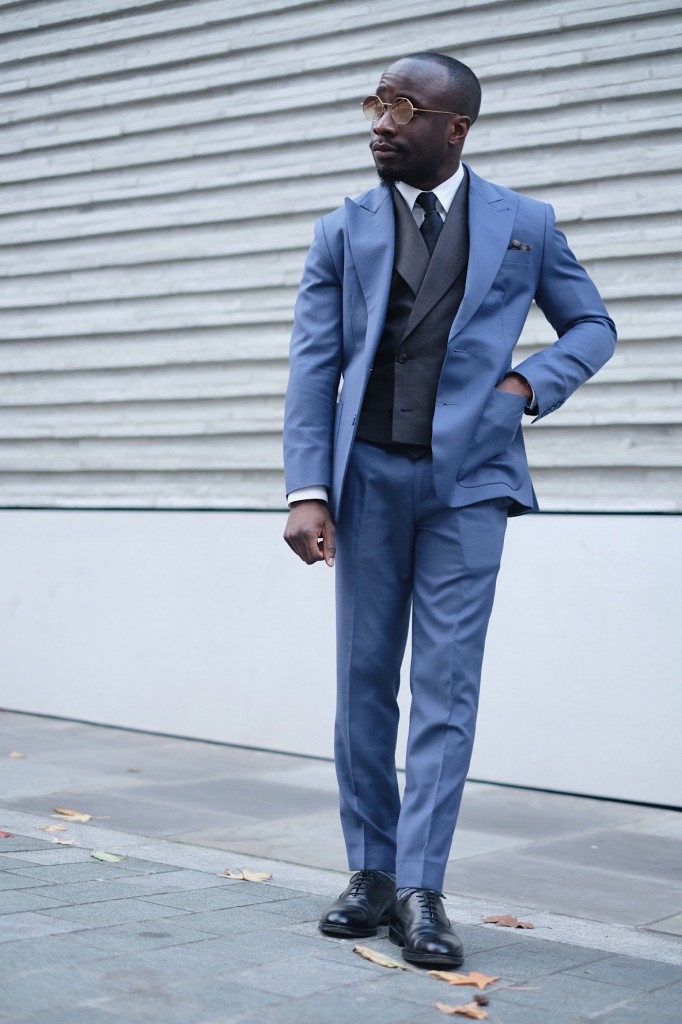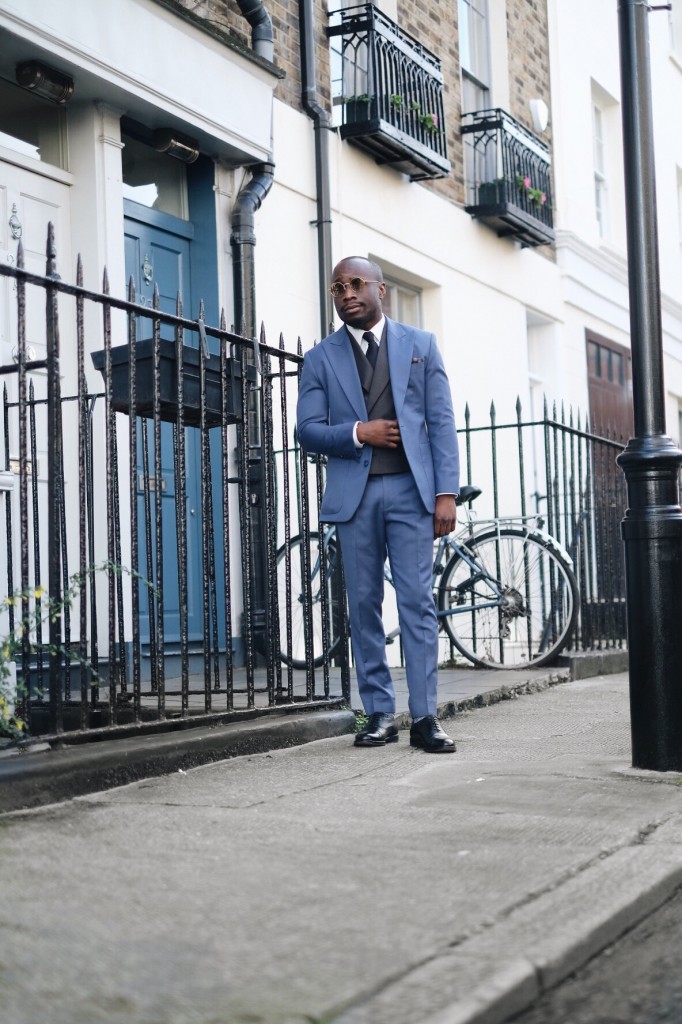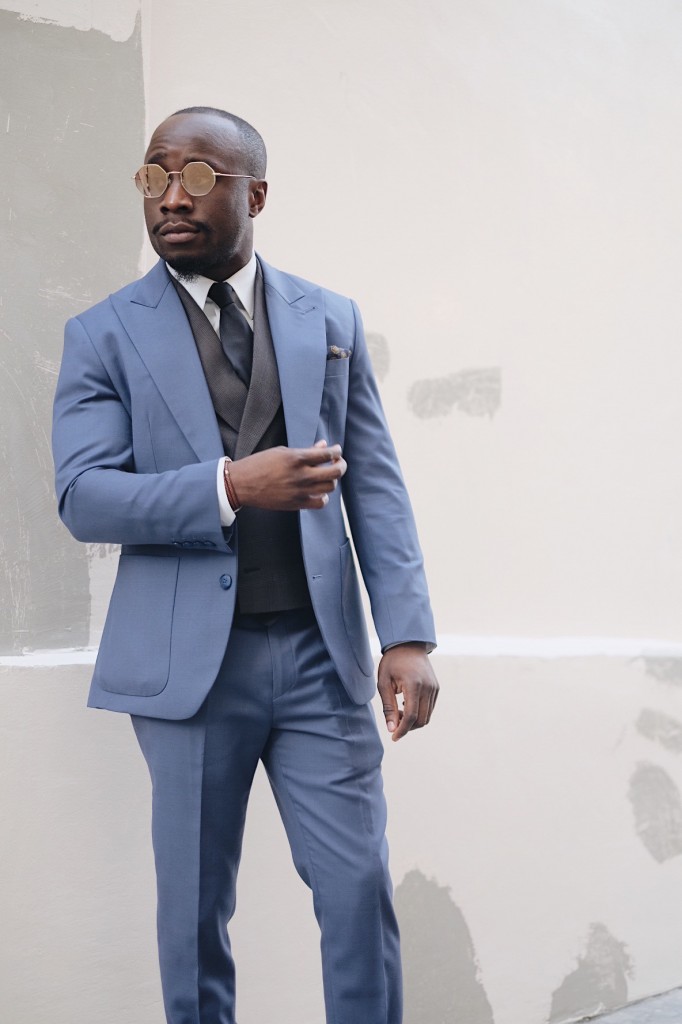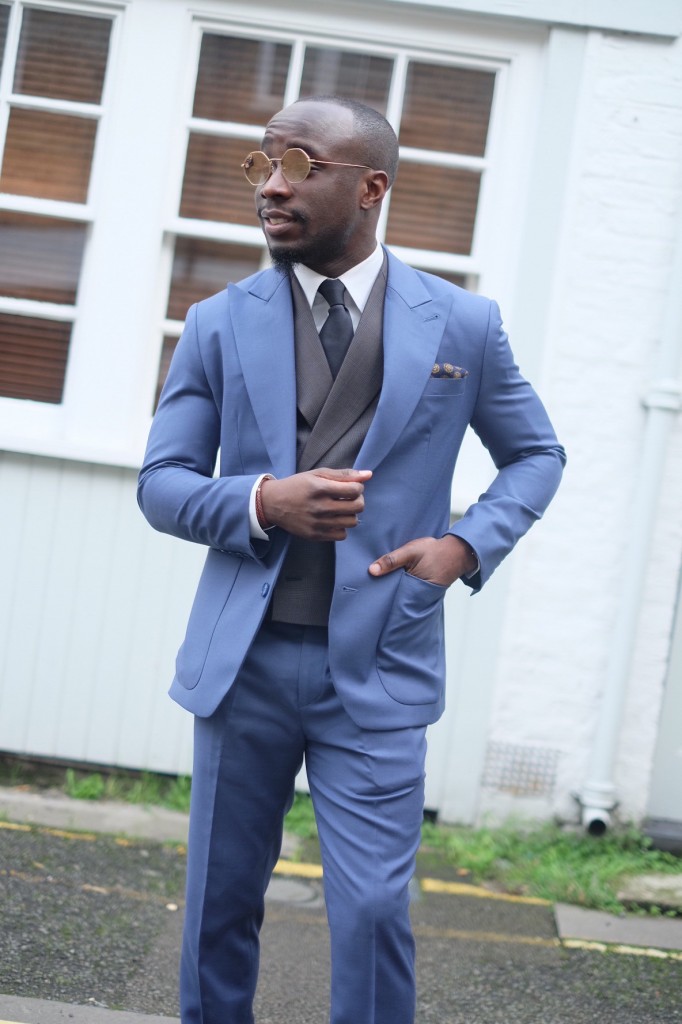 A gentleman who aims to stay true to his style can also adpot such approach to better utilise his tailored commissions in more versatile ways, irrespective of the season.
I hope you enjoyed your read.
Your Favourite Stylist,
Yinka Jermaine