To reinstate, a tailored man does not always equate to a man in a white-collar job. Even for those professionals, tailoring is not only confined to office wear. Tailoring can be exploited in various outfits surpassing/exceeding office wear and work activities.
Thus, this prompts the questions, how far can you really go with tailoring? how suitable is tailoring for casual events and how do you pair tailoring with casual items?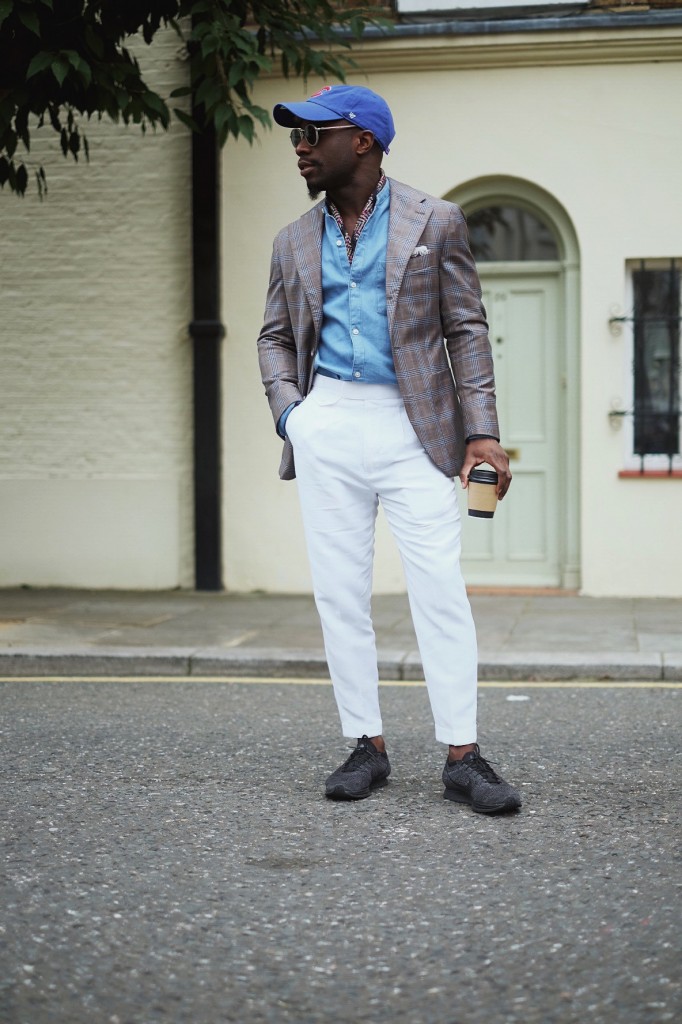 Super 130's Check Blazer – Marquess London, Off-White Linen Tailored Trousers – Marquess London, Chambray Shirt – Reiss, Flyknit Trainers – Nike, Neckerchief – Vivienne Westwood, Sunglasses – Cubbits | Photographed by: Eni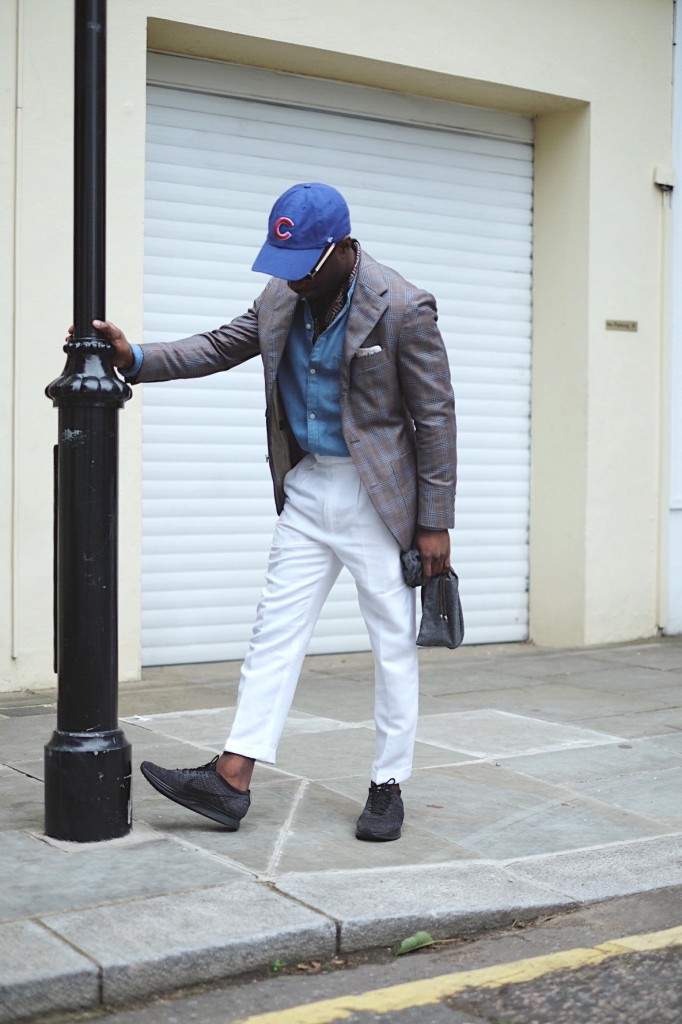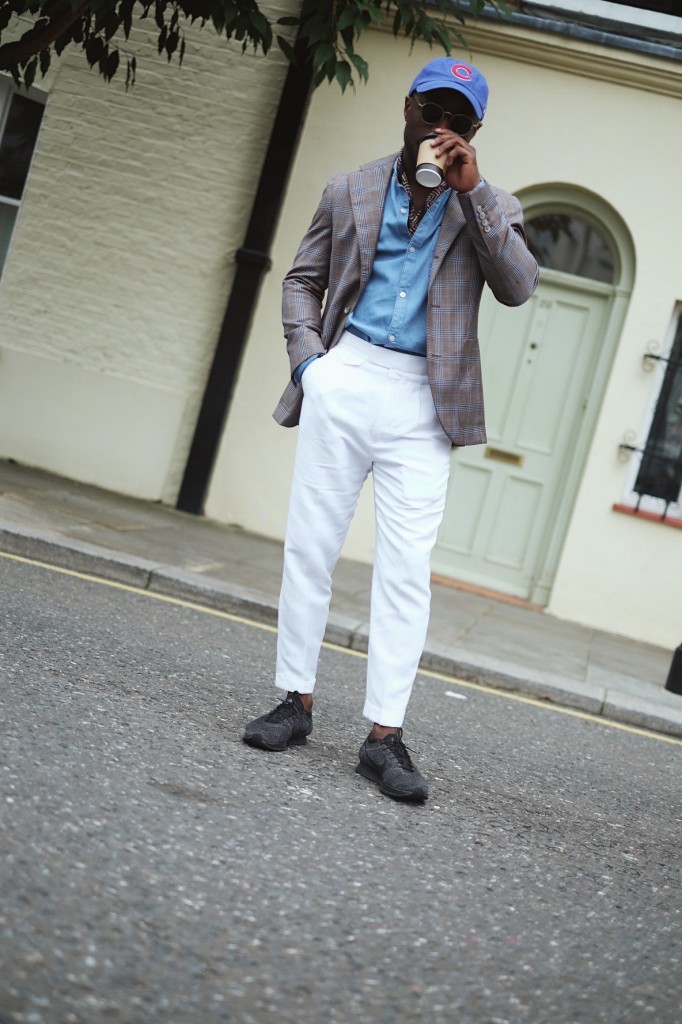 My answer – very suitable! The trick is to be creative as well as intricate with your commissions. You need to be attentive to your garment choices, selecting fabrics with appropriate weights and weaving which veer towards the casual mood. Additionally, you must ensure your colours, styles and finer elements; such as; minimal shoulder padding, light half-canvassing are complementary to your chosen activity.
In this look, I chose the statement piece, 'the tailored jacket' last. Despite being the last item I selected, this versatile jacket seamlessly slots into the entire outfit presenting a street casual yet tailored look. Familiarly, I have used the same super 130's lightweight jacket previously seen in my summer casual post – with a deconstructed edit to it.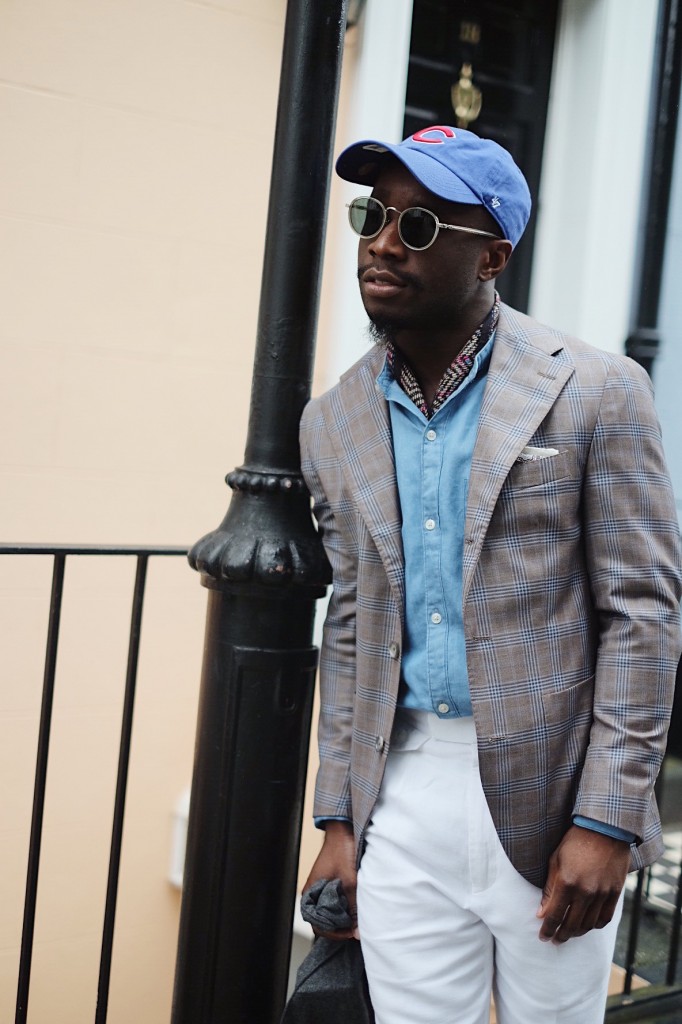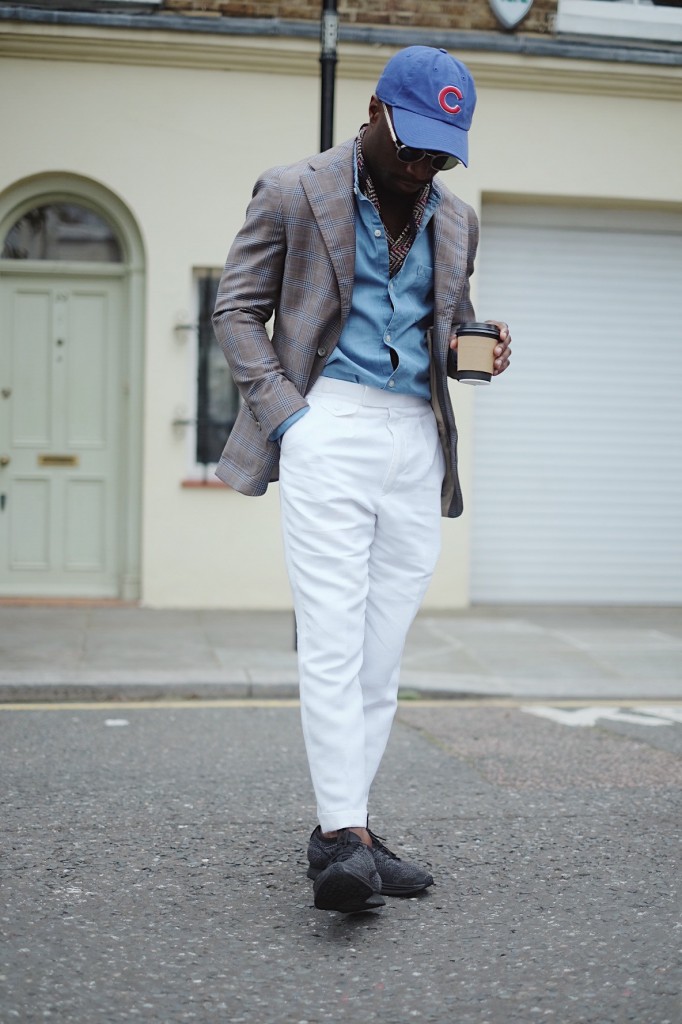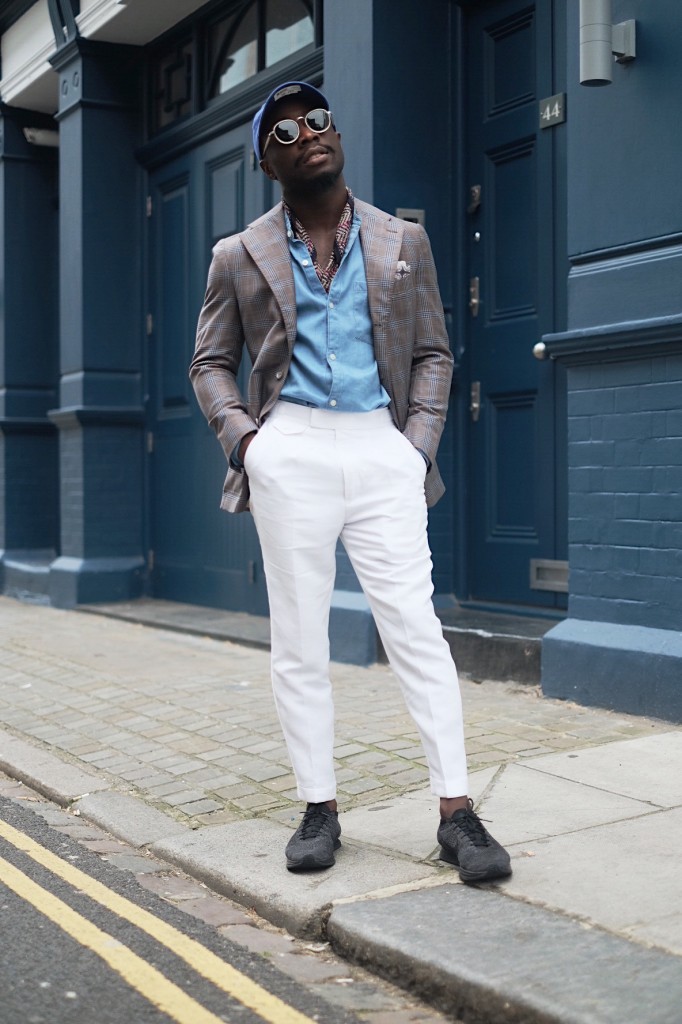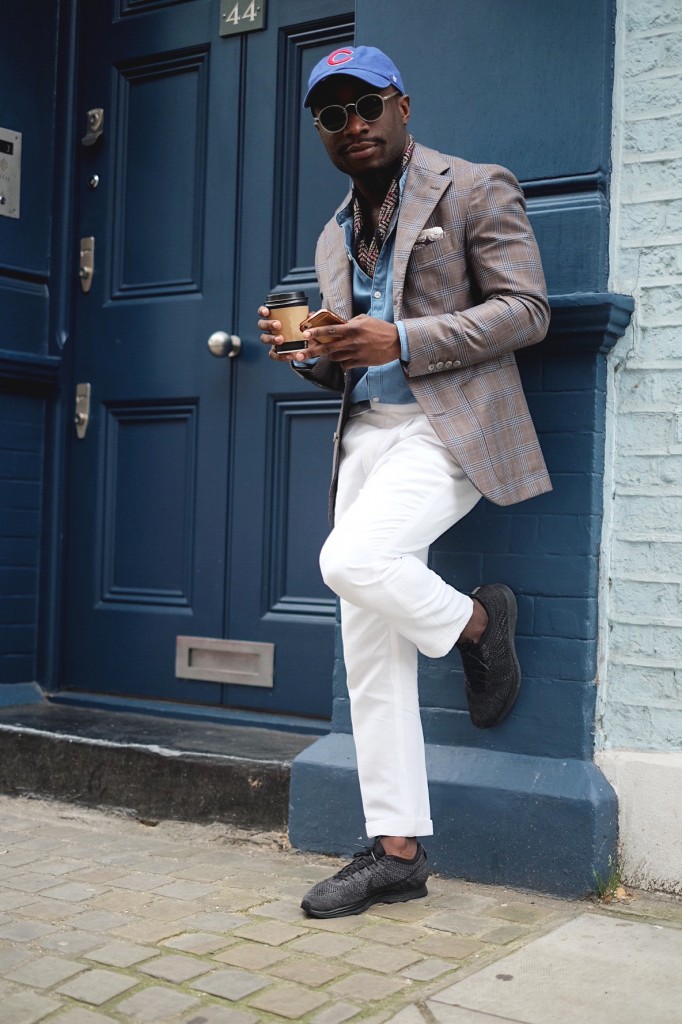 This look works for elegant, casual as well as on-the-move activities. For the casual element, I went for – a chambray grandad collar shirt, linen off-white trousers, flyknit trainers and baseball cap wrapped up with a neckerchief.
So, the next time your outfit feels limited by tailoring, remember, tailoring was invented for what it is and not solely for business functions!
Your Favourite Stylist,
Yinka Jermaine