The White Blazer is one of my versatile blazers. It's a no-no for so many and I'll like to show you why it should be a definite yes for everyman, regardless of your skin-tone!
White blazers are perfect for any season, they can be worn in summer to embrace the season or even during fall to light up the dull and cold feeling. Those who know me are aware I enjoy taking sensible risks to create outfits and I think white is now one of my easiest colours to embrace a classic and timeless look. It allows you to be really creative and imaginative with the rest of your attire as it will always soften any added colours and patterns.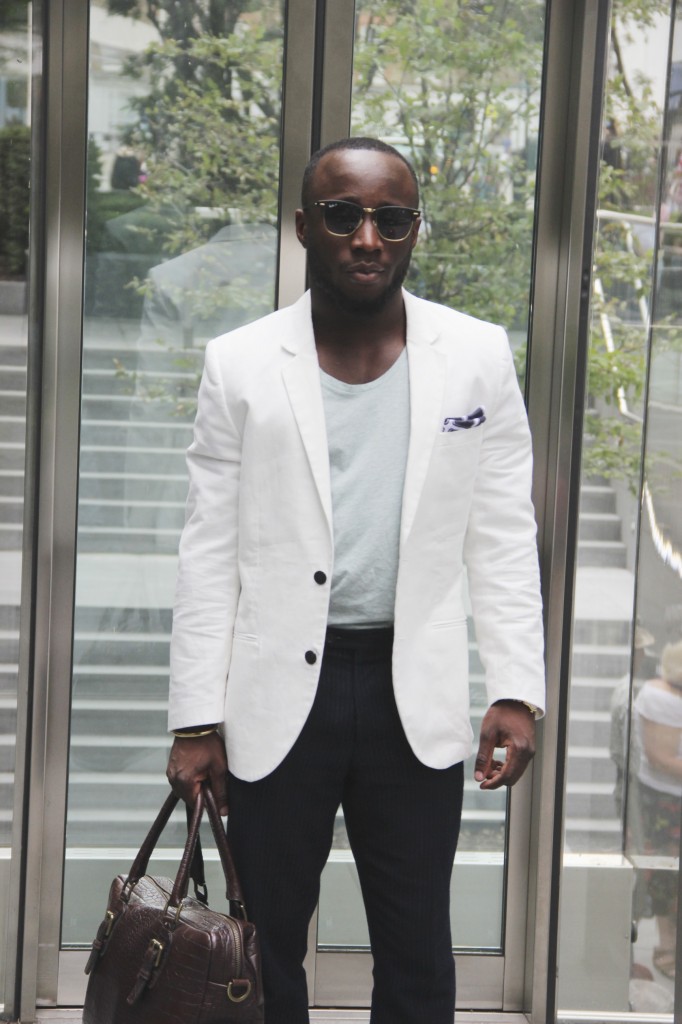 As seen in the "launch video", I wanted to embrace my love for retro pieces. From head to toe, I've brought back a really old school look which in all fairness, got a lot of attraction from people while shooting.
I went for an all white linen blazer to give me a bright and summery look and to blend nicely with my skin tone. The pocket square had a white and blue windowpane looking pattern – Didn't want too much colour differences with the outfit.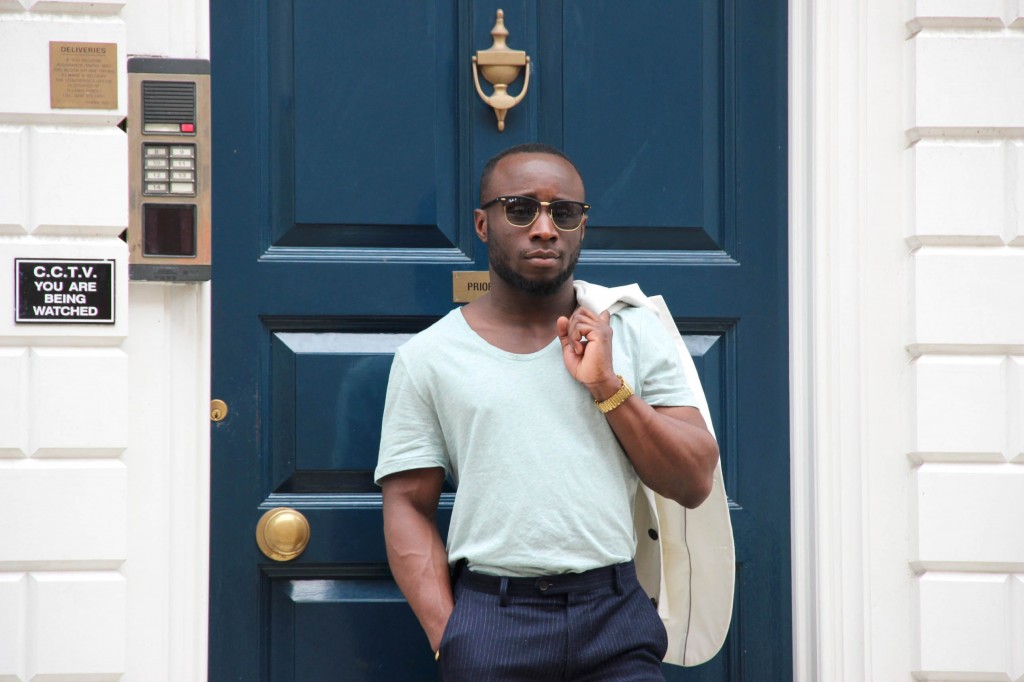 Below, I pulled off a mix and match by using my pinstripe turn-up suit trousers, which must be the perfect example of a classic, timeless and retro piece of clothing. This was a perfect mix considering I had a slacked light green t-shirt on. White-Blue-Green, can hardly ever do you wrong no matter the look combination.
I opted for the no-belt feel as not only did it embrace classics, it allowed the t-shirt and trouser mix perfectly without any disruption. I mean, if you don't need a belt, don't put one on! go for suspenders if you can.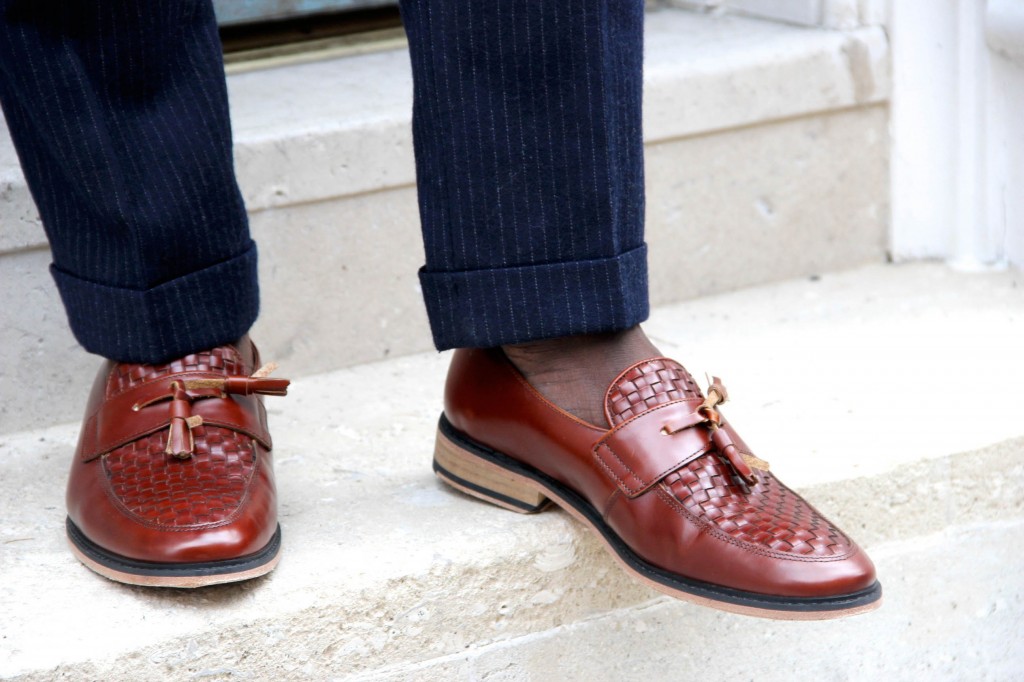 And now to the browns, as mentioned earlier, I was allowed to use more colours as my blazer choice was white. The semi woven brown tassel loafers are one of my favourites and is just a wonderful addition to the look as it matches the embossed leather bag nicely and adds that statement of intent to the attire.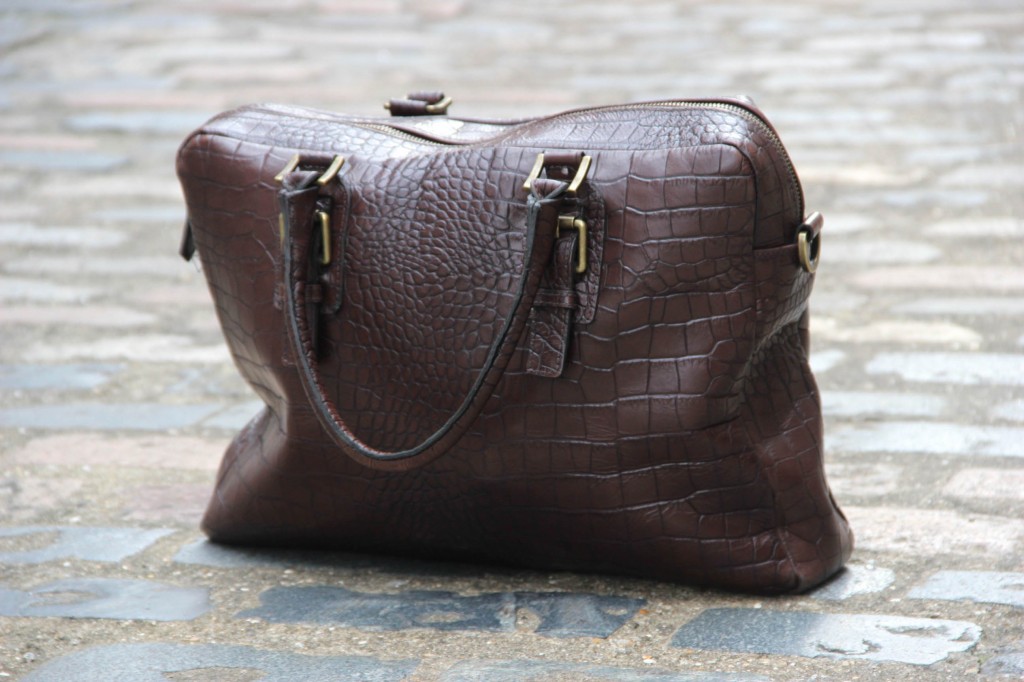 I'll like to sign out with a link to the intro video and the outfit lookbook . Enjoy!
Photographs by: Gold MegaPixels
Your Favourite Stylist,
Yinka Jermaine