A gentleman should never fail to seize the opportunity to make an impression with his outfit. This is what we consider the true meaning of making "first impressions count". In some situations, for instance, when making a speech or seeking positions in a selective group or even entry into certain locations, your appearance heavily influences your approach as well as your reception.
Today, we will talk about how you can link the vibrance of the summer into your outfit through statement pieces and pattern blending, sparking a sense of influx on what could easily be considered a staple business attire. Thus, I have built an outfit from a base position of my navy lightweight Birdseye custom wool double-breasted suit by Marquess London.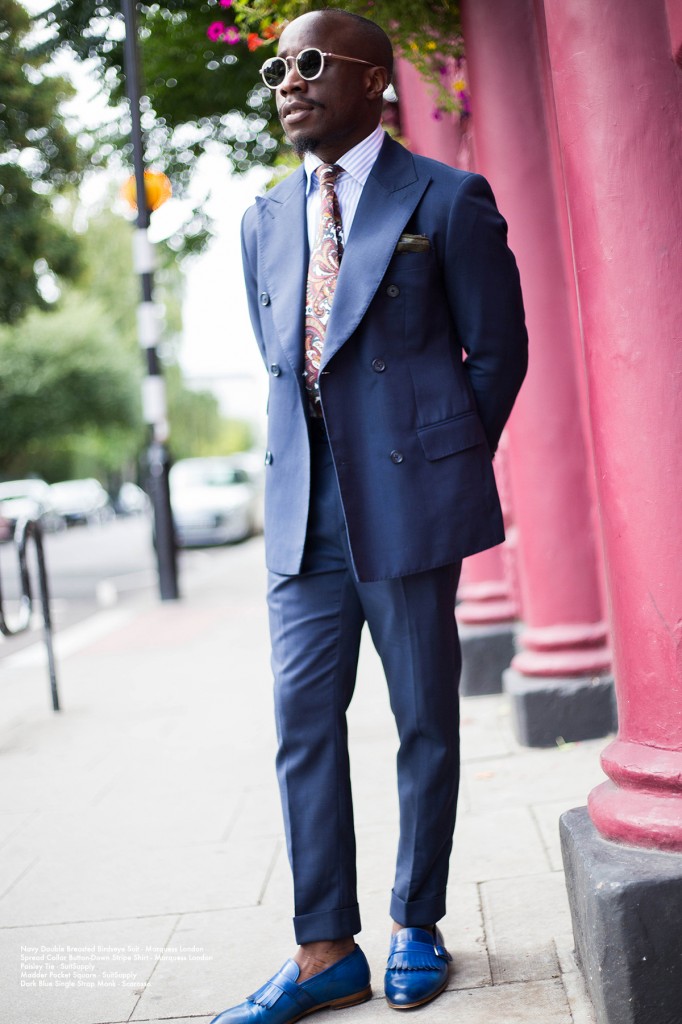 Italian Cotton Stripe Button-Down Spread Collar Shirt – Marquess London, Navy Super 140's Birdseye Double-Breasted Suit – Marquess London, Paisley Tie – SuitSupply, Navy/Olive Madder Pocket Square – SuitSupply, Dark Blue Monk Strap Loafers – Scarosso | Photographed by: Eby of Belephotography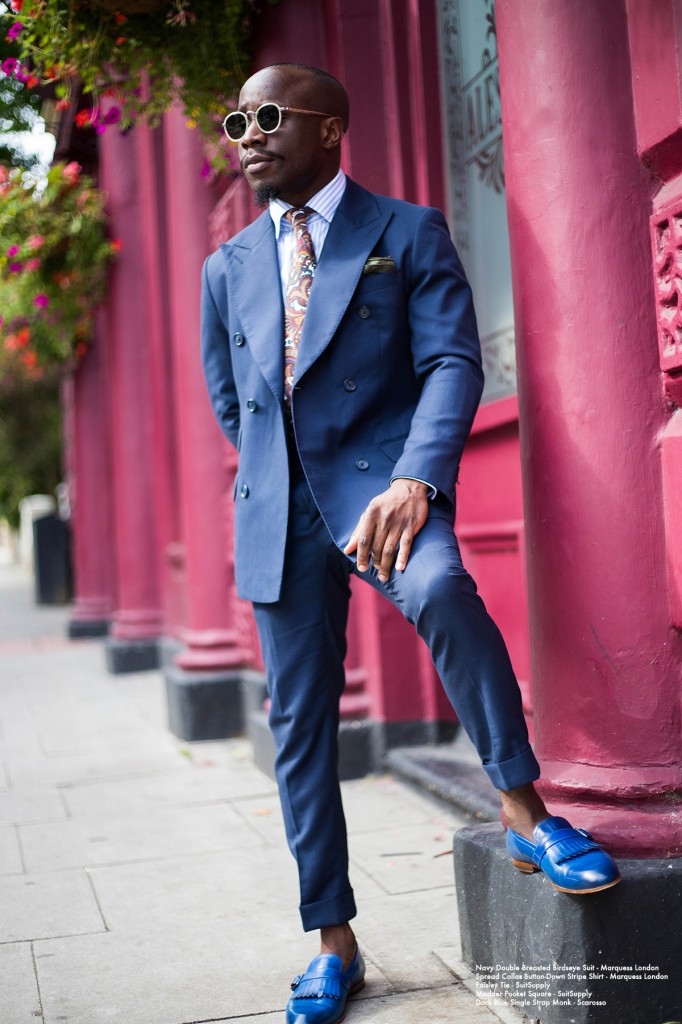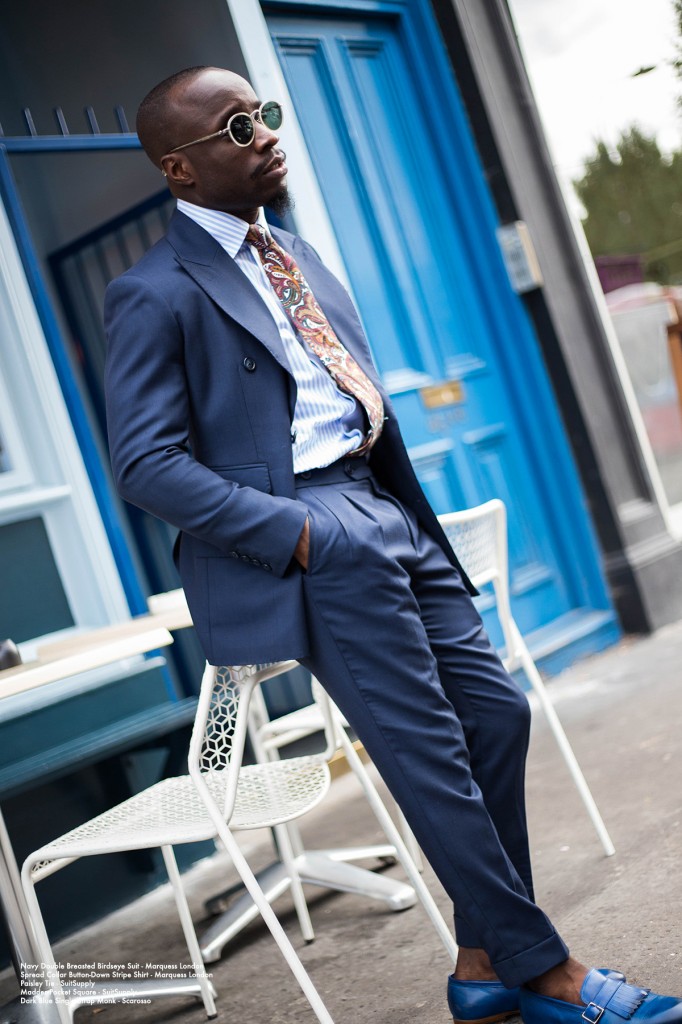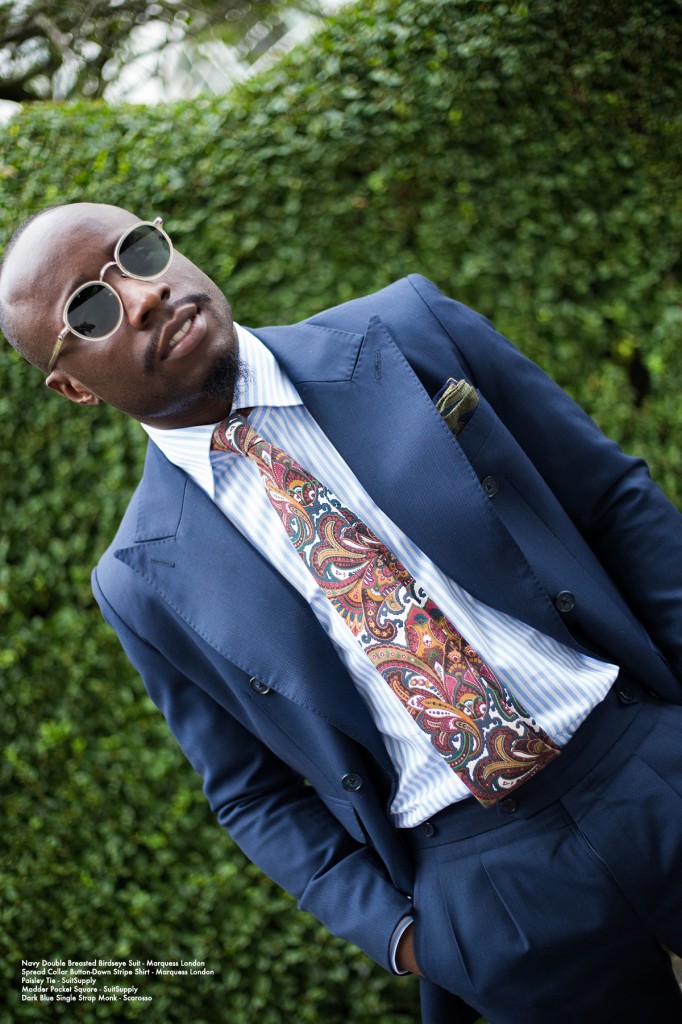 The Baby Blue Buttoned down shirt elevates this outfit due to its bold stripes and unusual colour choice for a business shirt – yet it offers a sense of appropriation to a smart occasion.
The paisley tie presents the first outright statement piece to the look. A bold choice instigating the confidence and ownership of the wearer in his own style. Certainly, you must then characterise your outfit with this bold piece and avoid doing this other way round.
Dark Blue Monk loafers – what this presents is a finishing touch which anchors the outfit. Here, your shoes should be dots on your i's and the crosses on your t's. So, when trying to balance out a piece from being the focal point or when you intend to make an outfit as a whole the statement, you achieve this with a bold yet classic take on your shoe choice. I have gone for a dark blue colour which isn't a wild choice but very much different from the ordinary colour choice for smart shoes.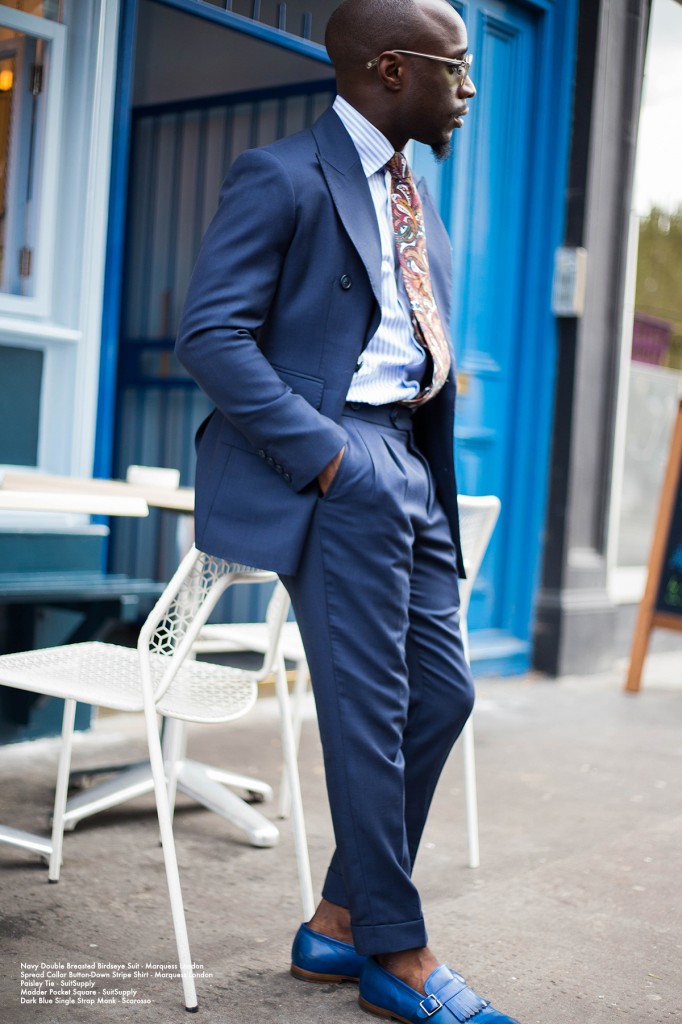 With this concepts achieved, you sir should be more than ready to continue your journey in defining your eloquent style, the sartorial touch you need to shine this season!
Your Favourite Stylist,
Yinka Jermaine