Weddings! Weddings! Weddings! An occasion whereby it is almost impossible to not be "elegant". Weddings are one of the most fashionable events whereby the glamour of the occasion, extends beyond the bride and the groom, and is strongly embraced by the guests and attendees of the ceremony. Whilst the taboo surrounding upstaging the newly married couple lingers in the air, the snub of being poorly dressed to such an important event screams an even bigger disaster. So how do you achieve the right balance of not upstaging the groom, but also avoiding being mistaken for part of the furniture? The key is to avoid seeing it as a competition, especially if you have some sort of part to play during the event, whether that be a family member or groomsman.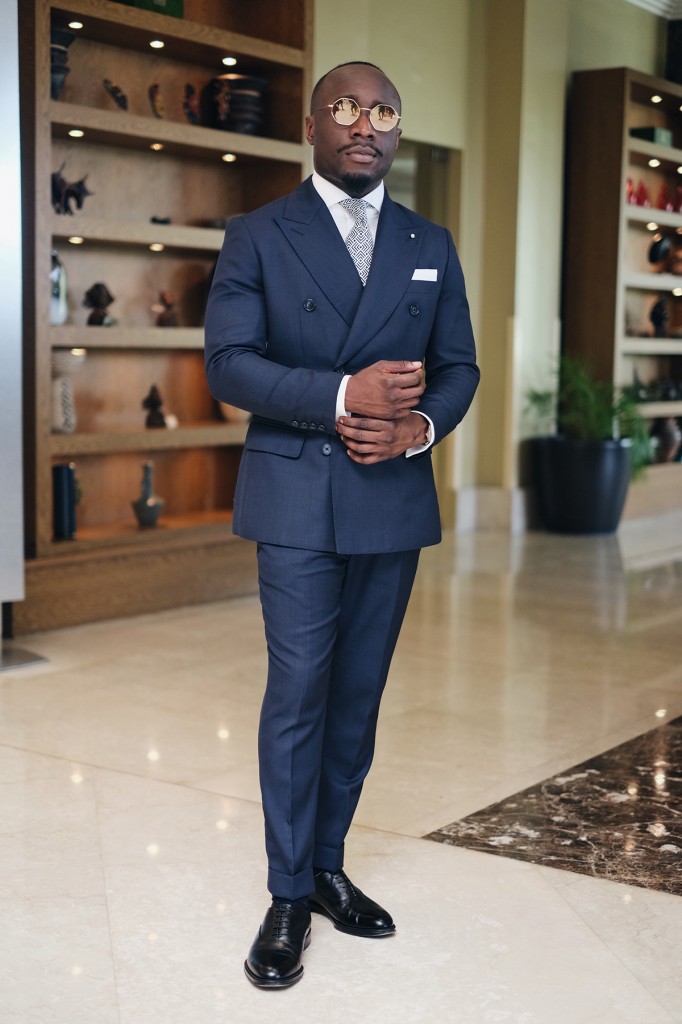 Birdseye Double-Breasted Suit – Marquess London,  Italian Cotton Cutaway Collar Shirt – Marquess London, Pattern White Tie – Charles Tyrwhitt, Oxford Shoes – Church's, Cotton pocket Square – TM Lewin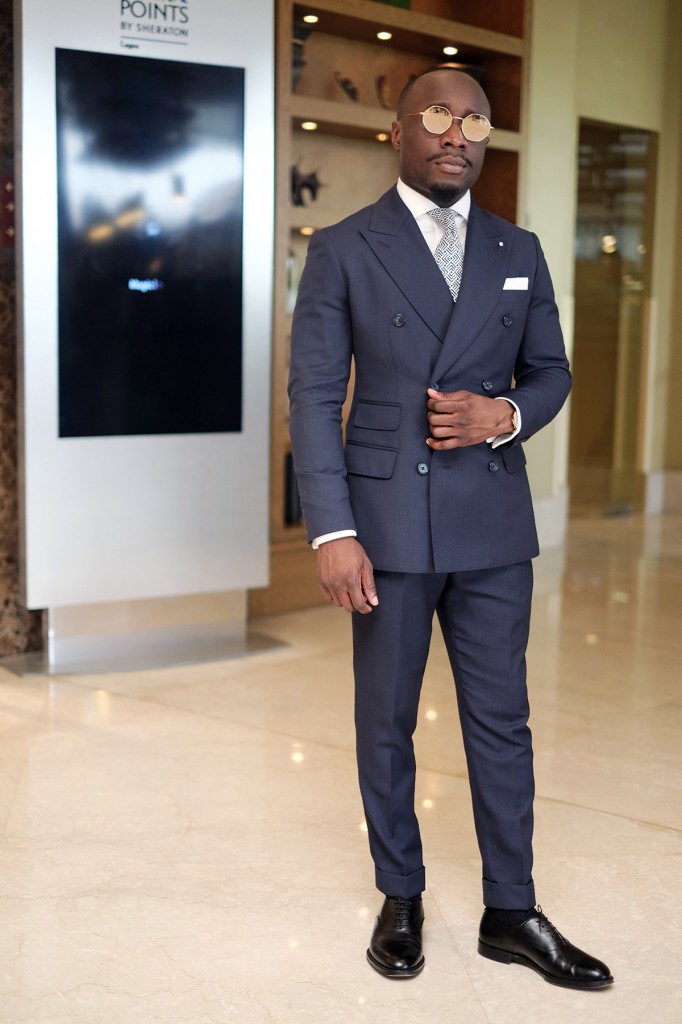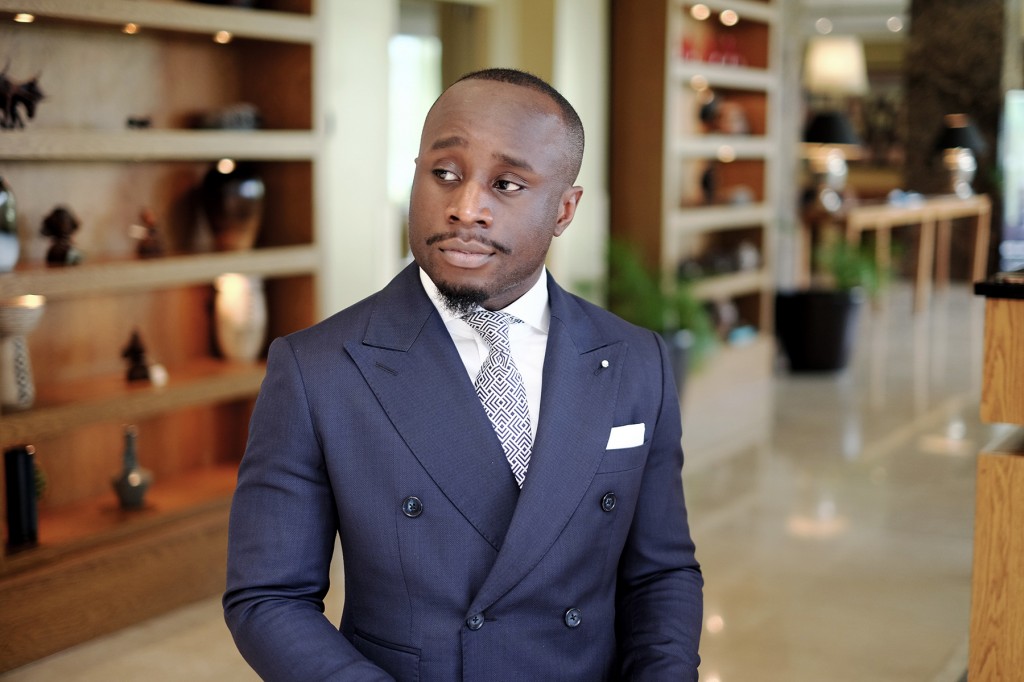 A piece of advice would be to remain remarkably smart (business savvy), with simple and basic tones for your accessories, preferably ones with the presentation similar to black/white tie. The business look keeps you slightly grounded and takes you away from a tux appearance but with an elevated touch given from the tie and accessories. This post presents a decent example with a Marquess London wool Super's 140's Birdseye navy double-breasted suit & Italian cotton cutaway collar shirt showcasing the business look and a white and navy tie given the feel of a black/white tie accessories, something more formal than one for work or a business event. Completed with a grossed all black oxford shoes and a subtle white lapel pin to emphasise an elevated feel with the colour white.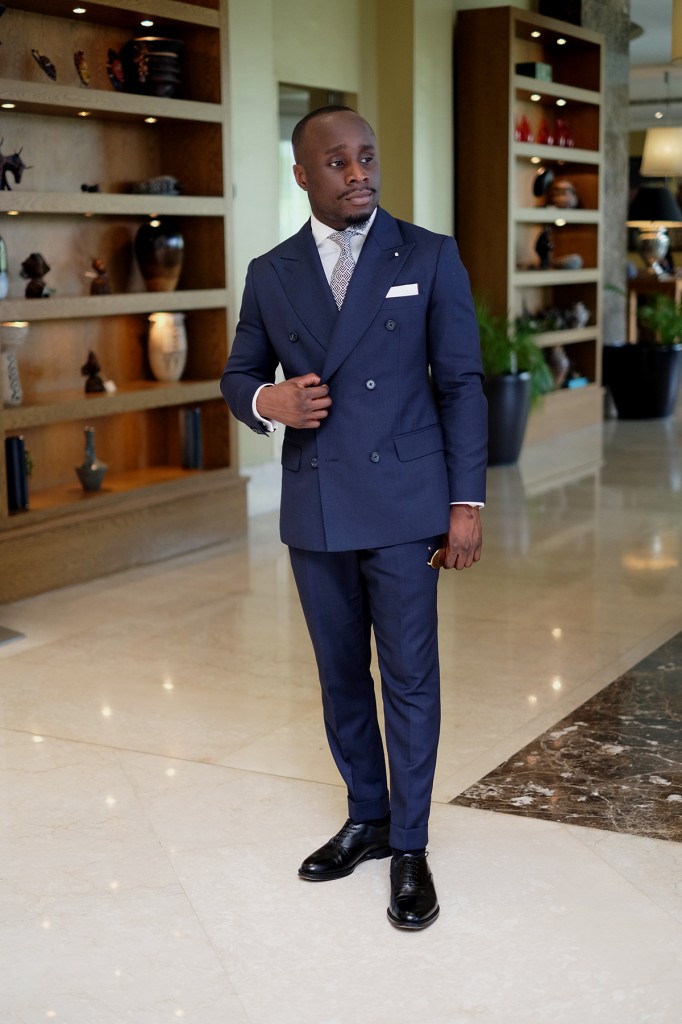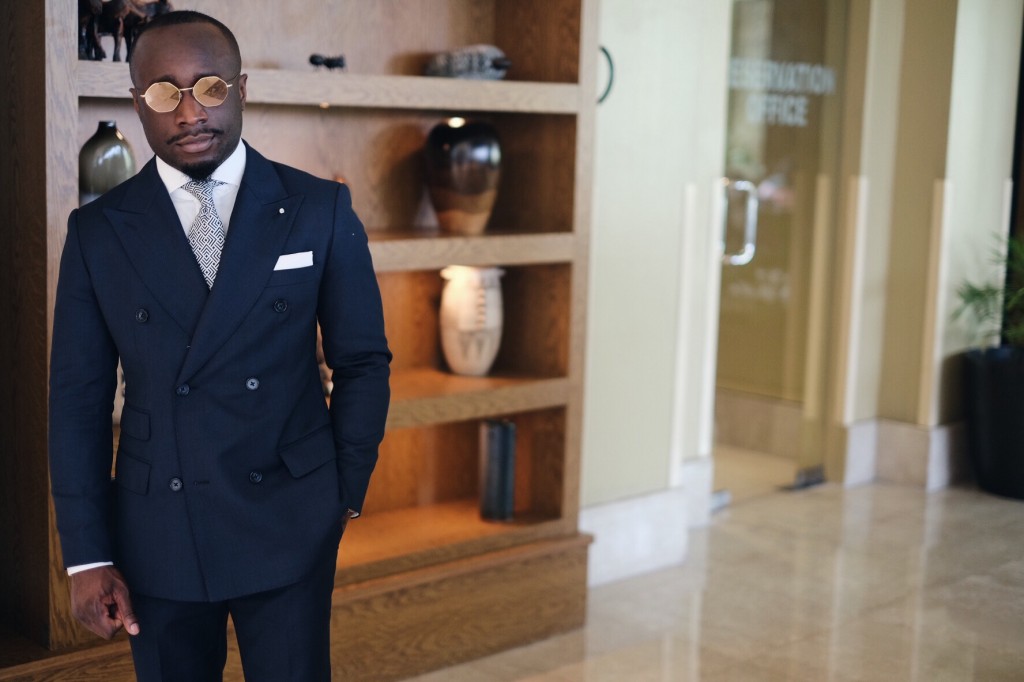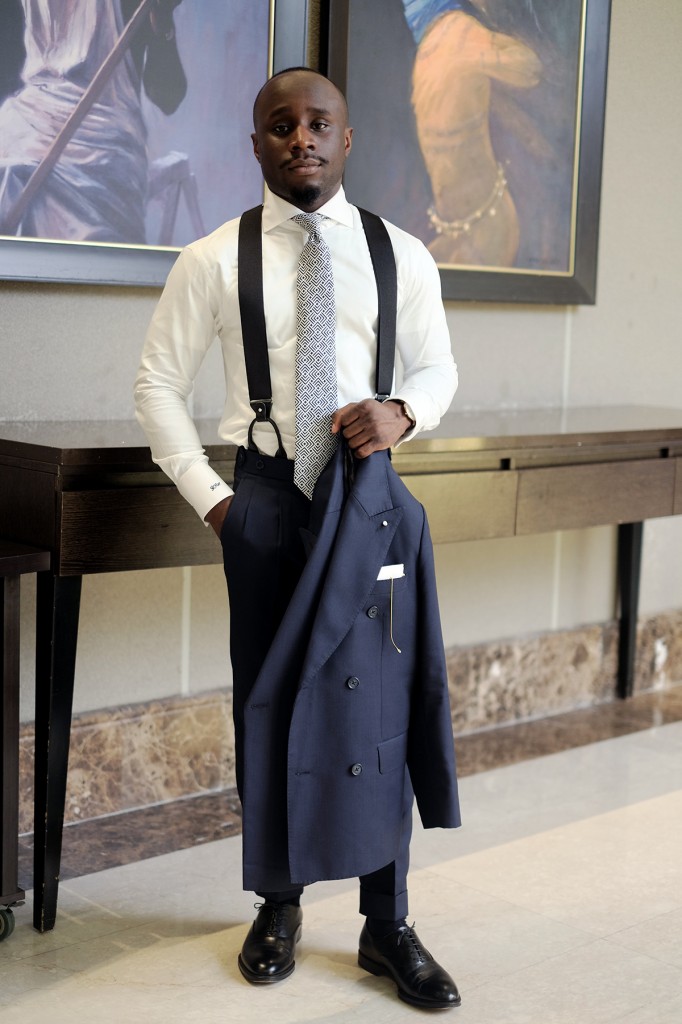 This blend helps you achieve that elevated wedding guest look and puts you right in place for the wedding…whilst still understatedly outshining all other counterparts.
Your Favourite Stylist,
Yinka Jermaine