It has been a long, challenging and eventful 4 years at Loughborough University, where I've just completed my BSc in Information Management and Computer Science with a year out in industry, at Nomura International PLC. It is one chapter of my life I'll never forget despite the struggles and boring lectures. I have most definitely met life-long friends, partners and developed a much clearer path to my future, both personally and career-wise.
But it was about time I called it a day! and I can now focus on myself and take a much needed summer holiday which should be filled with many interesting vacations. I'll also have more time and focus on expanding the blog and bringing more content to you guys.
My graduation was a great and emotional ending to my four years at university and I made sure it was a special one both personally and sartorially as it is one that will stay with me and my family forever. Here is how I maintained a tailored statement look.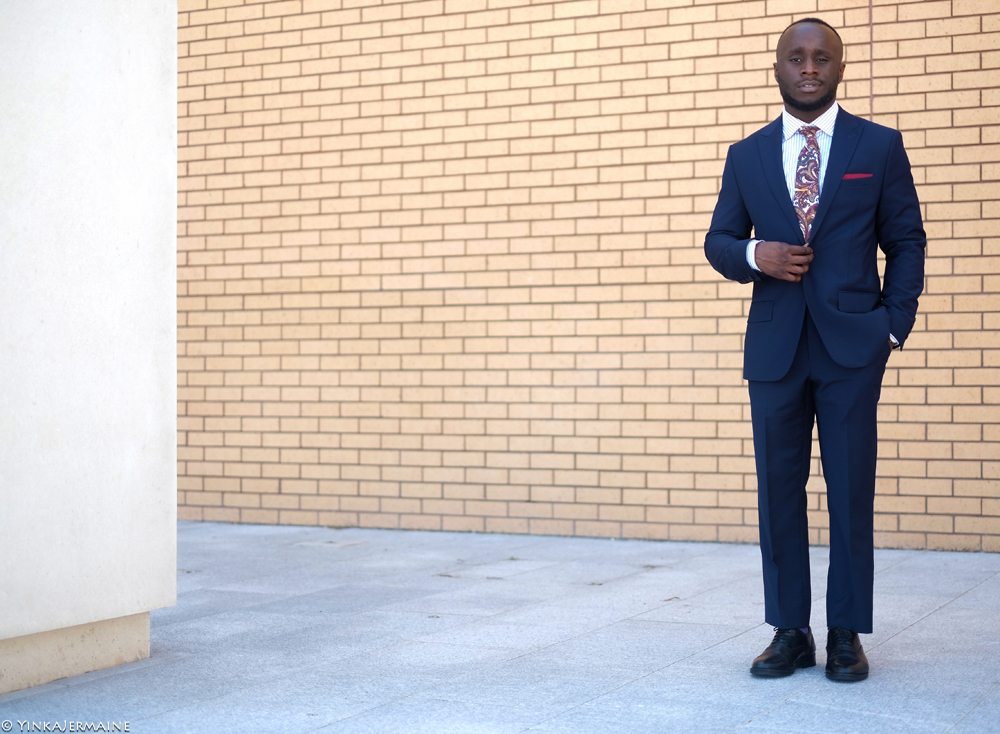 Navy Blue Suit – Reiss, Stripped Shirt – Charles Tyrwhitt, Paisley Tie – Suitsupply, Pocket Square – TM Lewin, Suspenders – Marks & Spencer's, Tie Pin – MradamsCo, Socks – COS
Tailored navy blue suit. Immaculate and pristine, a navy blue suit that's tailored is a cornerstone garment in any man's wardrobe. It is a timeless and indispensable part of it and it is extremely versatile, outperforming any other suit colour. This makes it highly suitable for this occasion.
Stripped shirt. A stripped shirt is another wardrobe staple as it provides character and an added depth to the navy suit, complimenting it in the best ways possible. I chose it over a plain white shirt for these specific reason.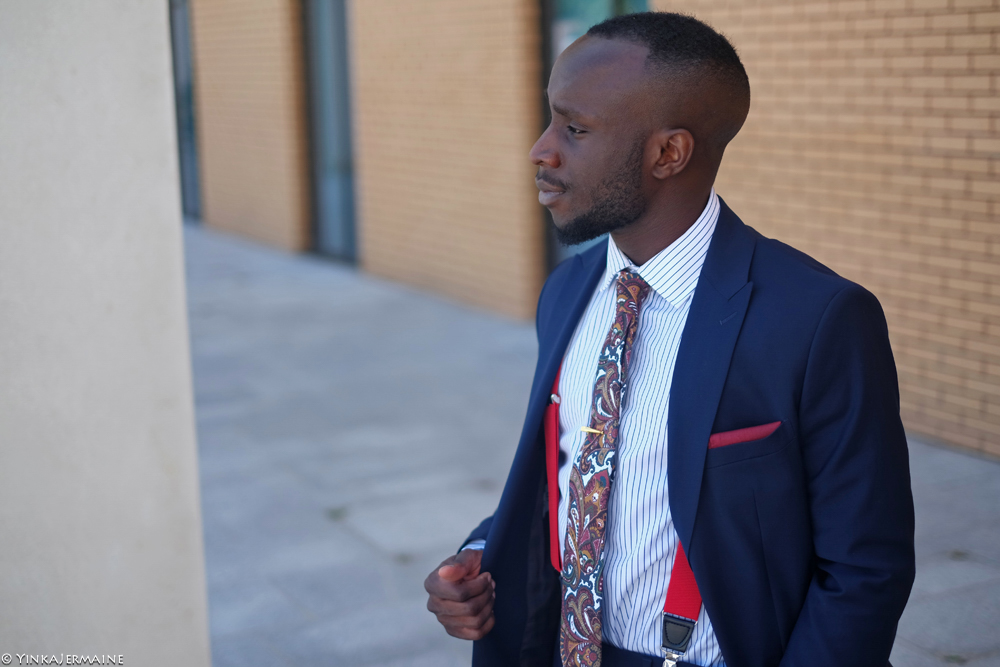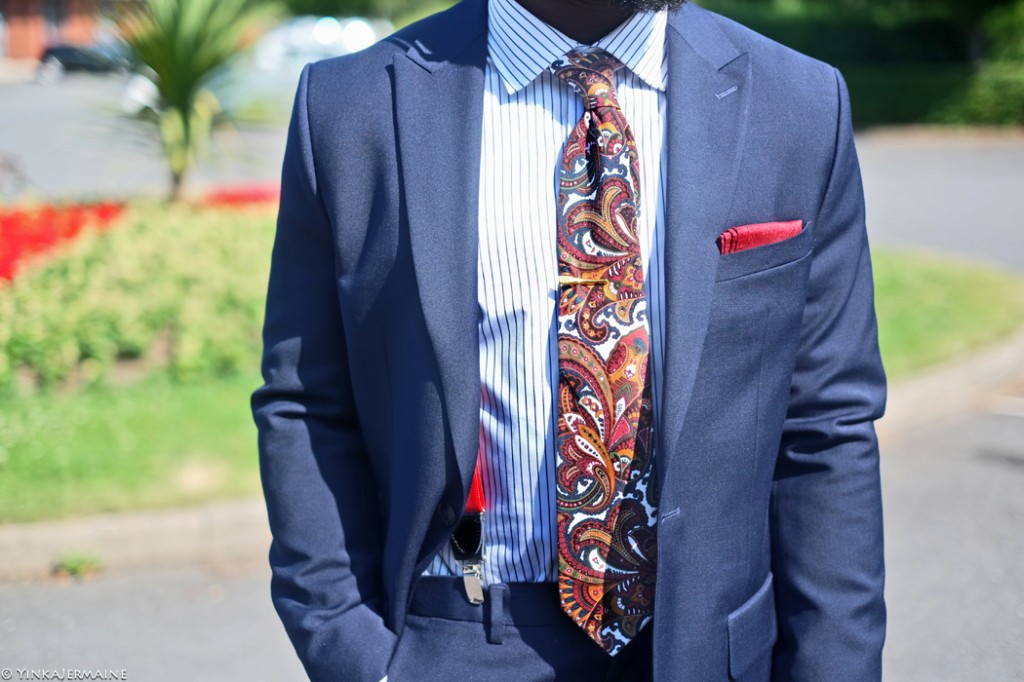 Paisley tie. My blog epitomises the blend of timeless and contemporary clothing and this modern paisley tie is probably the best I've seen out there for a while! Looking back at my graduation post, I stressed the importance of a statement look for such a special occasion and this itself was the focal point of the outfit.
The colour mixology is everything and still works brilliantly with the shirt and tie. Remember when matching patterns, make sure they differ considerably like my tie and shirt mix. And this was completed with my gold moustache tie pin.
Bold Accessories. Seeing as it was a formal occasion and the strong statement already shown with the tie; I decided to go for plain bold colours for all other accessories instead of more patterns and twists. The red pocket square and suspenders gave the outfit the finishing touches with its timeless and impeccable addition.
Purple Socks. And finally, I had to represent the university colours and knowing that most people would end up going for the purple tie, I decided to place it in an unorthodox spot… my socks.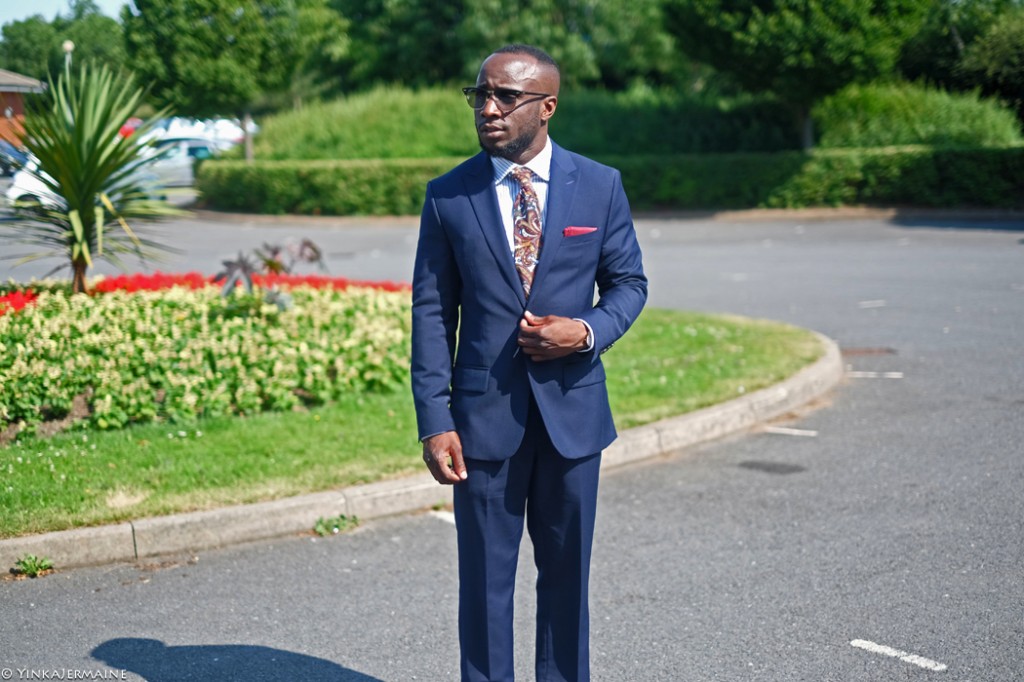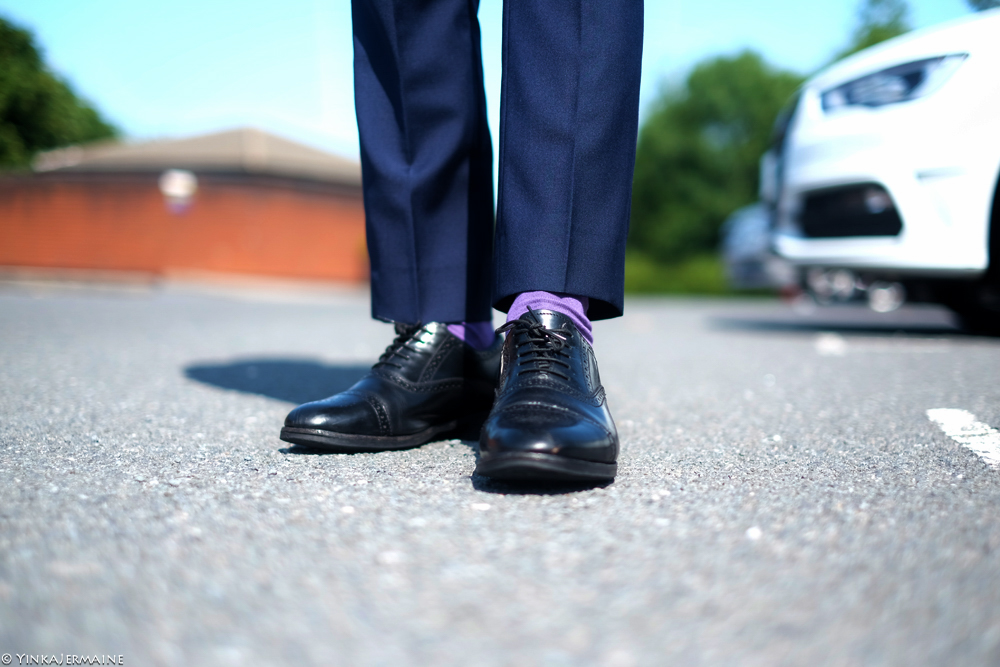 Thank you for reading.
Your Favourite Stylist,
Yinka Jermaine