Have you realised that it is always most difficult to replicate your style level during the summer compared to that of the colder seasons. This is as a result of the less layers required at summer and the more use of basic garments.
There is only so much design and creativity that can be put into a t-shirt, shorts and so on compared to your blazers, biker jackets and boots, leaving you with a less flashy and statement looking outfit.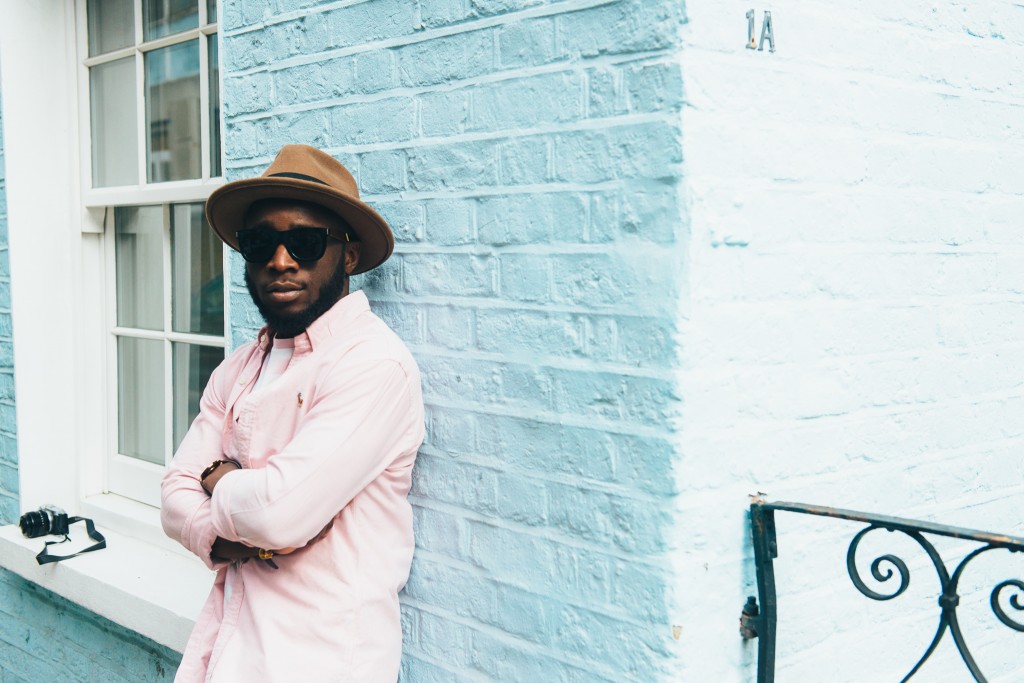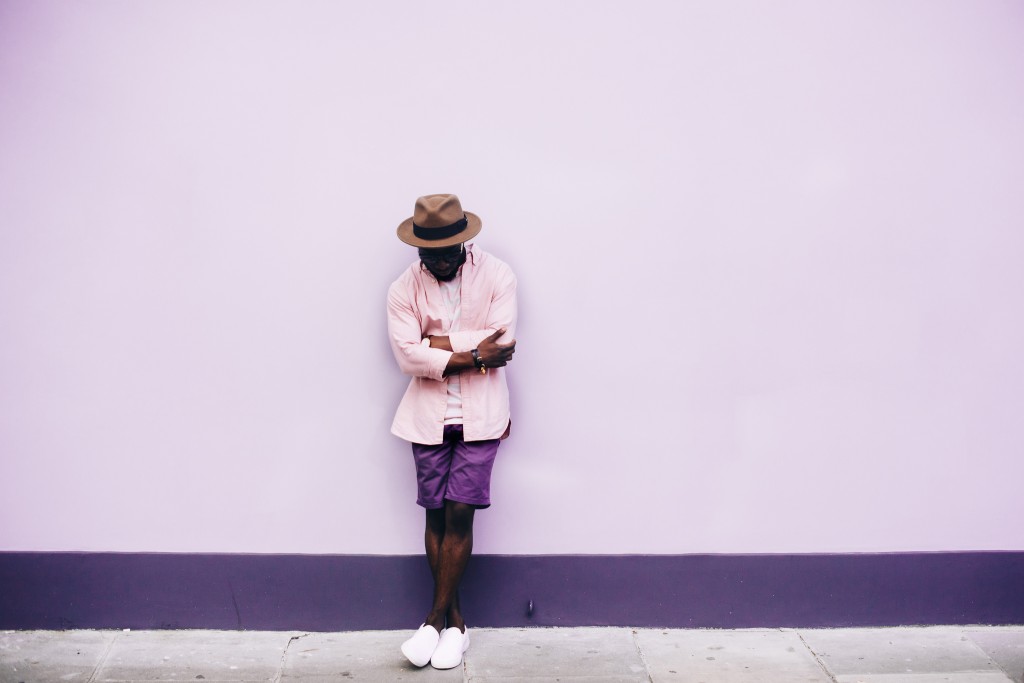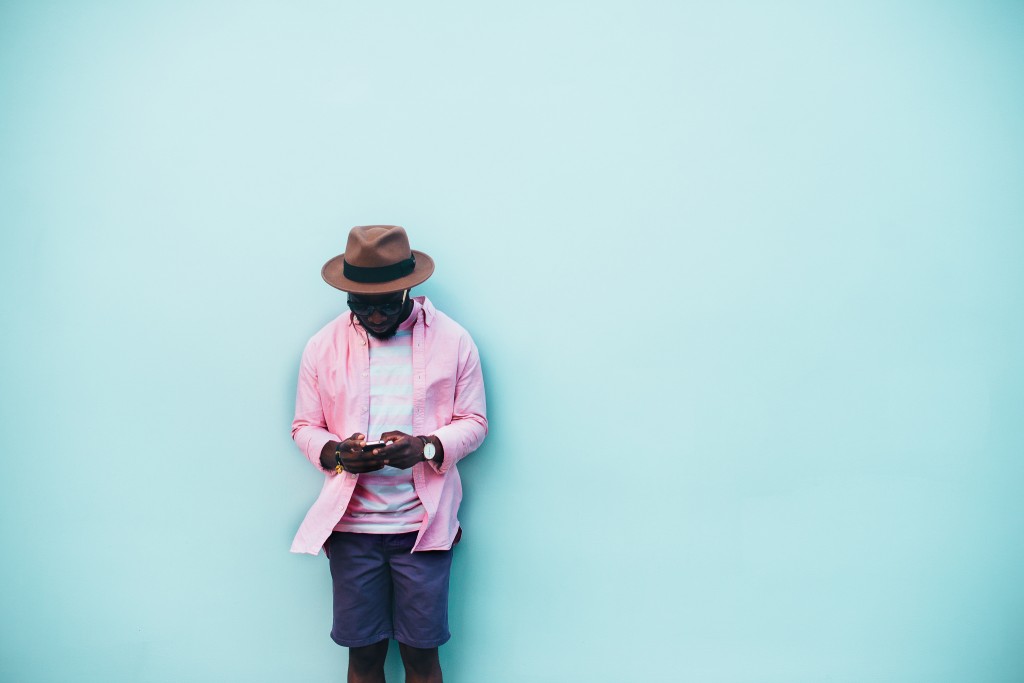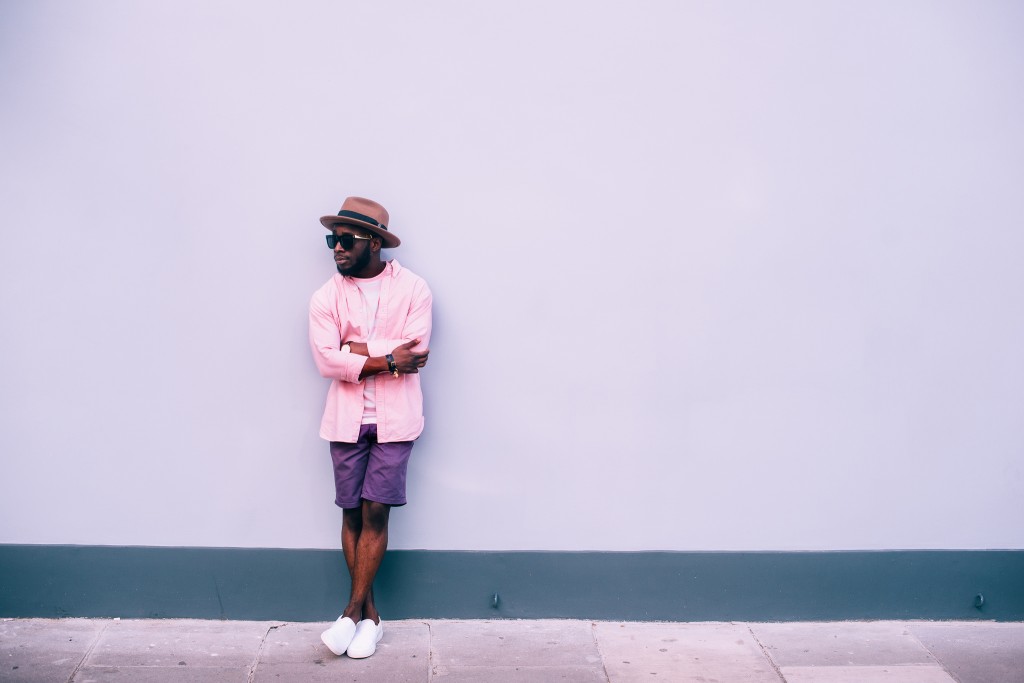 Fedora- Village Hats, Oxford Shirt – Ralph Lauren UK
, Stripped T-shirt- Farah, Shorts- Topman, Slip-ons- Harvey Nichols, Bracelet- Mr Porter | PHOTOGRAPHS BY: Joshua Meeks-Rayvon Williams
However, there are a few rules you can apply to your summer style and collection, similar to one of the rules I highlighted in my recent post on the summer trifecta.
Nonetheless, there is another rule that can be applied to a more casual look than the trifecta, which involves the use of complimentary and contrasting colours as a simple touch that can evolve your outfit to match your autumn/fall outfits.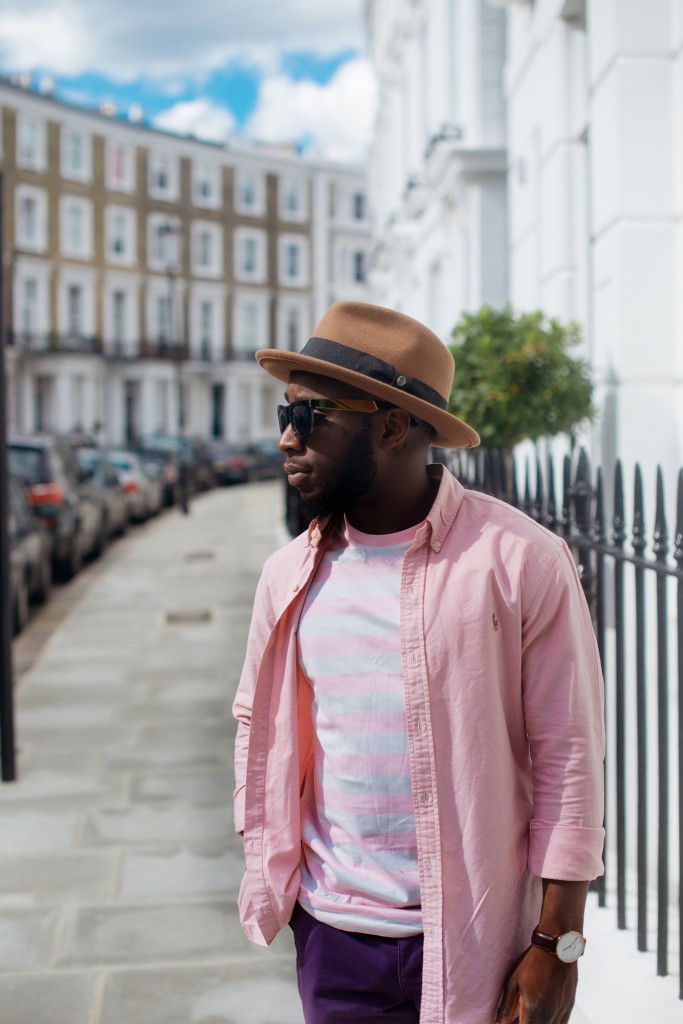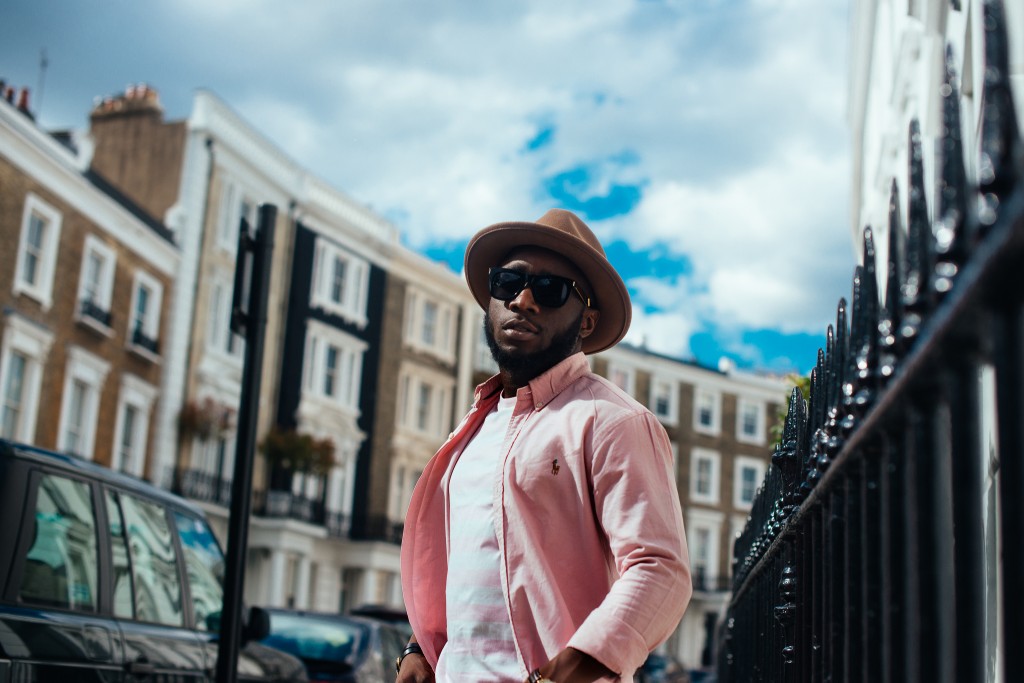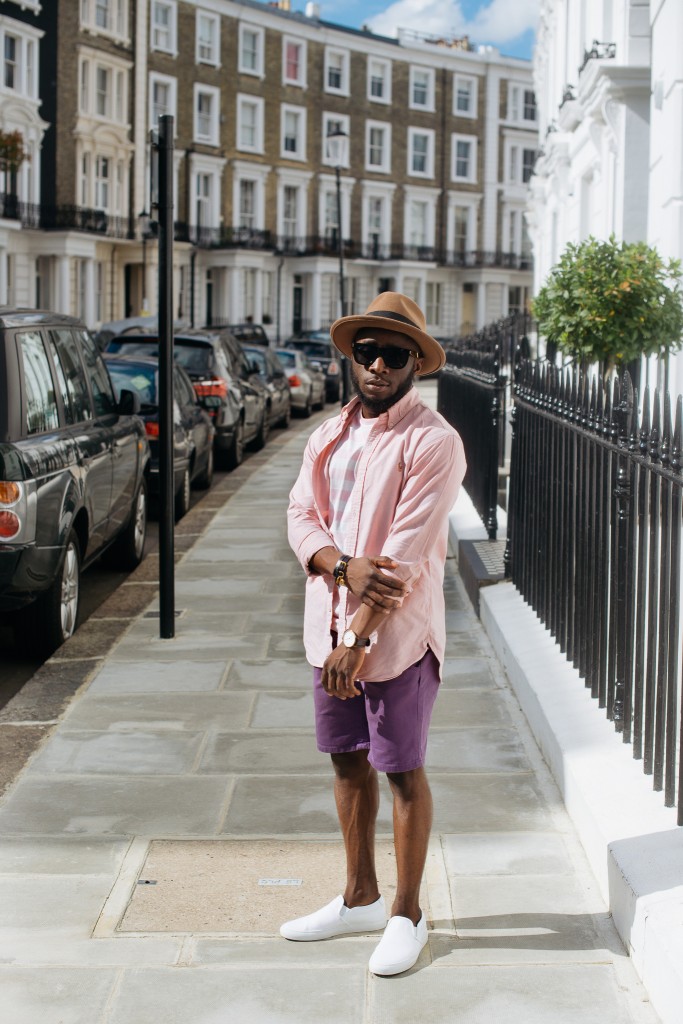 I am more practical with my colours during the summer as they make very basic outfits look highly impressive and acknowledge your attention to details. This makes it easier for you to buy the same types of garments in different colours and pair them based on their colours. It is probably the easiest way to approach a perfect summer outfit.
I have combined two bold and powerful colours in purple and pink that are hardly seen on men to form a strong outfit. It was also completed with a pure white sneakers to brighten up the look and my brown fedora hat for a finishing touch.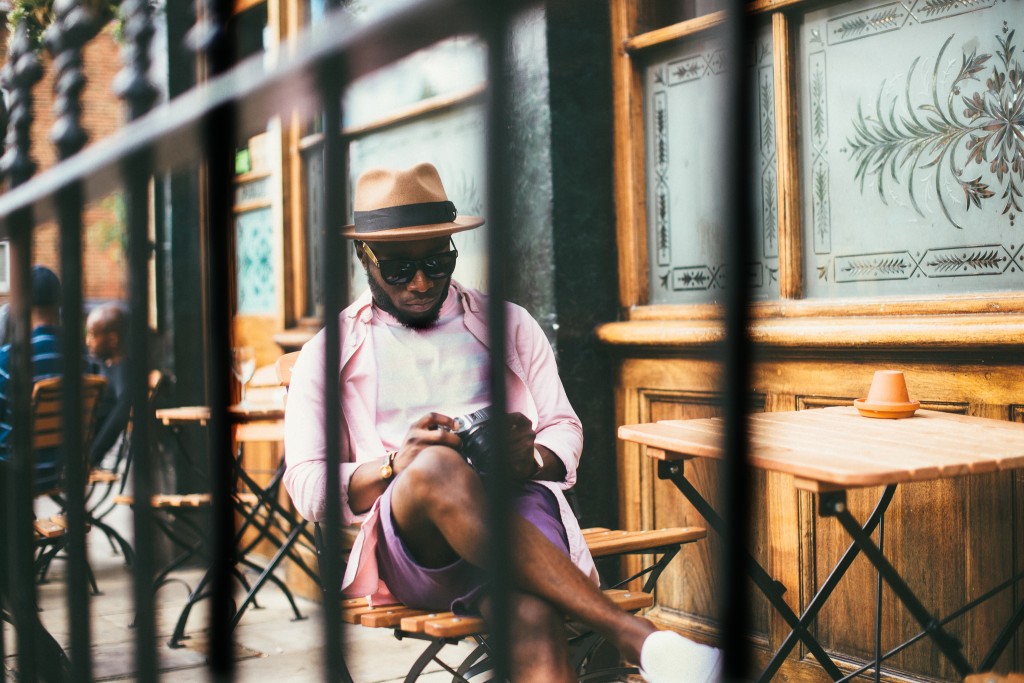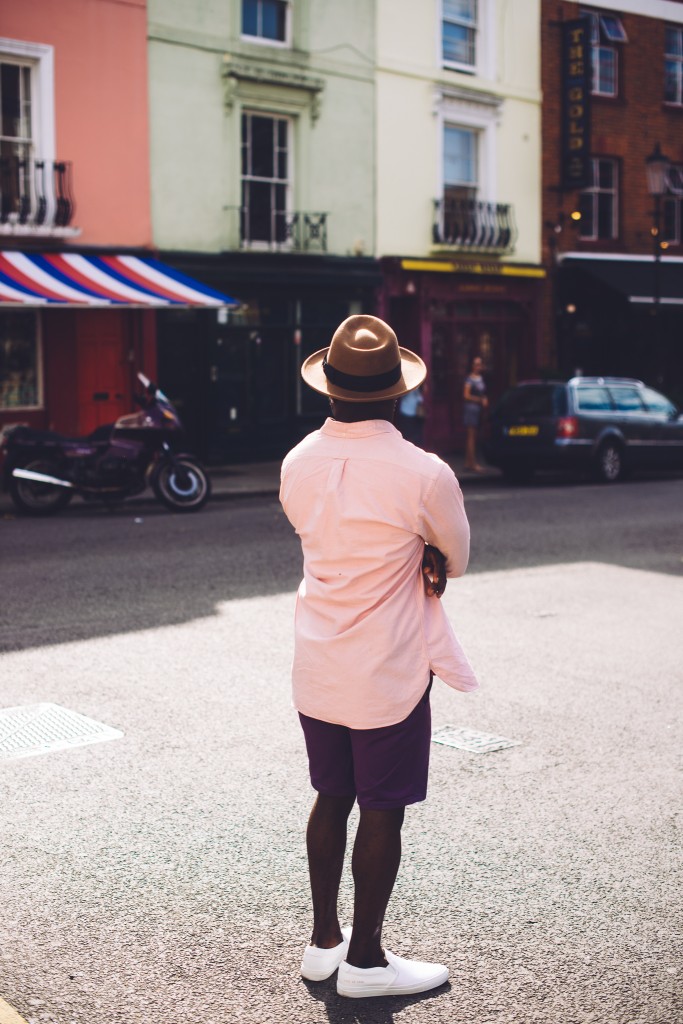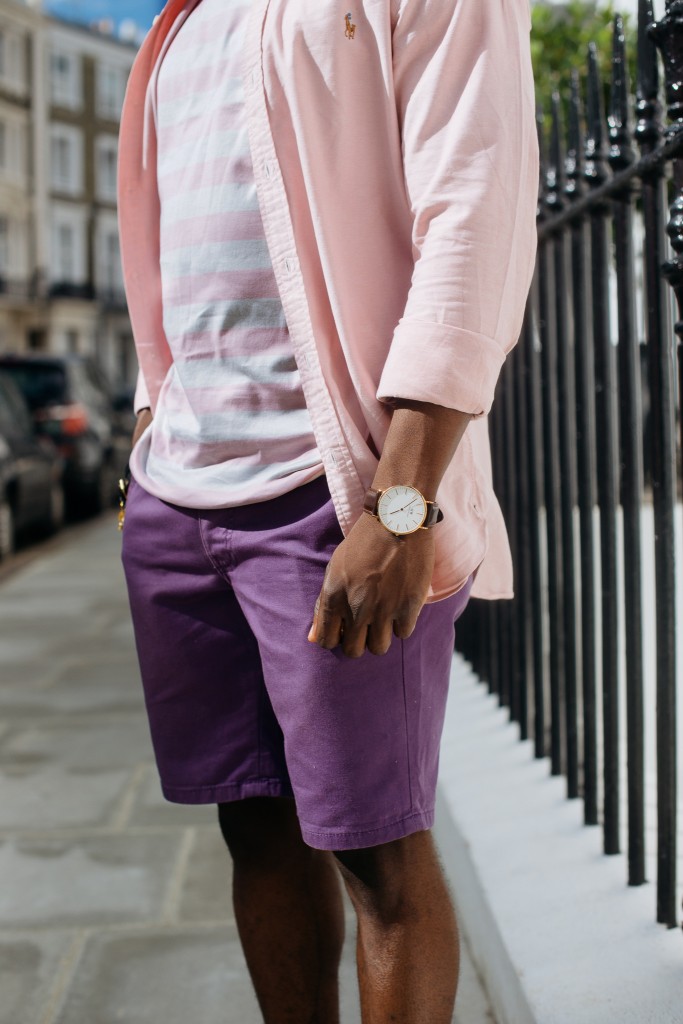 Thank you for reading this article and I hope it has been really helpful.
Kind Regards,
Yinka Jermaine