Smart Casual is a term used all too often. We mostly associate it with any outfit that is just a touch less formal than your typical business attire. It is often identified by a blazer over an oxford buttoned down shirt with chinos or jeans.
Nevertheless, despite the cliche use of term branding all clothing just short of a suit, this post aims to really embody the essence of the 'smart-casual' outfit.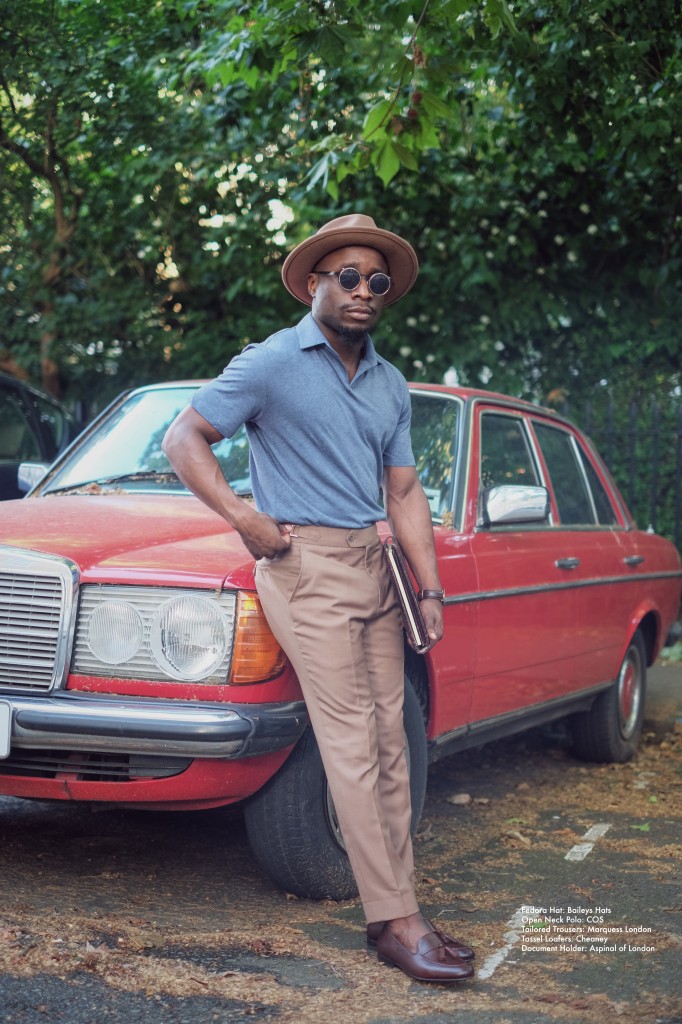 Fedora – Bailey Hats, Open Neck Polo – COS, Tailored Trousers – Marquess London, Tassel Loafers – Cheaney, Document Holder – Aspinal of London| Photography by: Camille Lawrence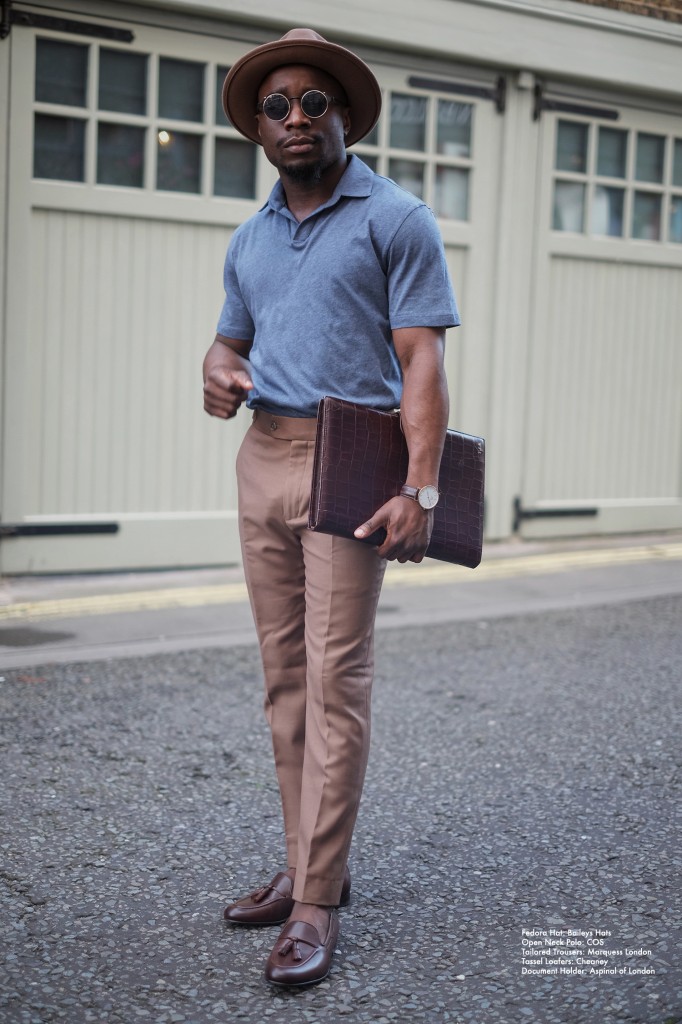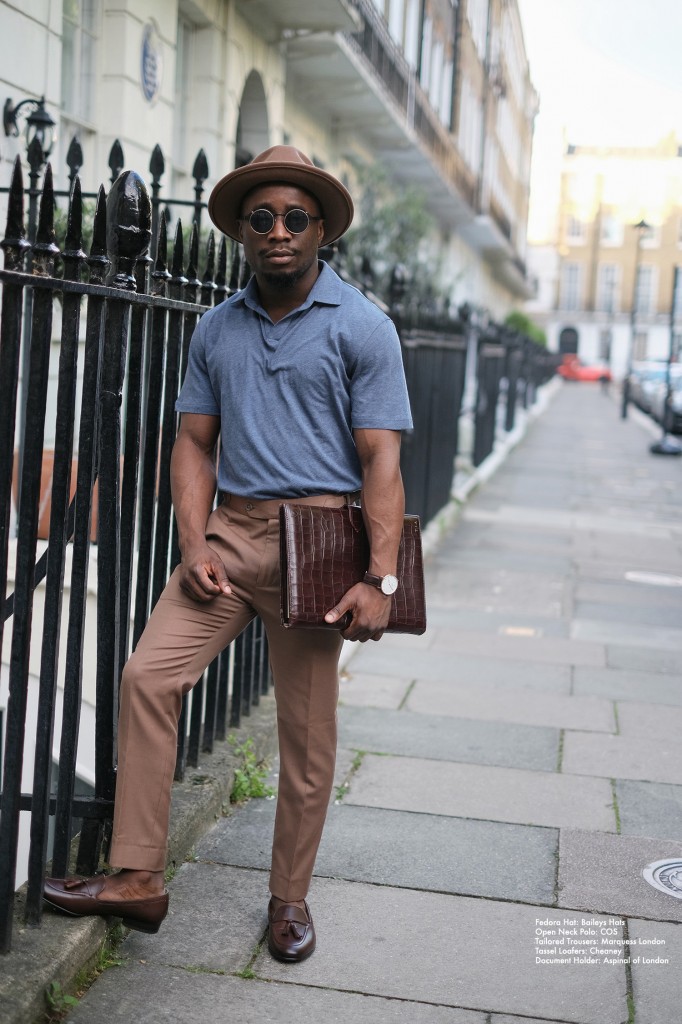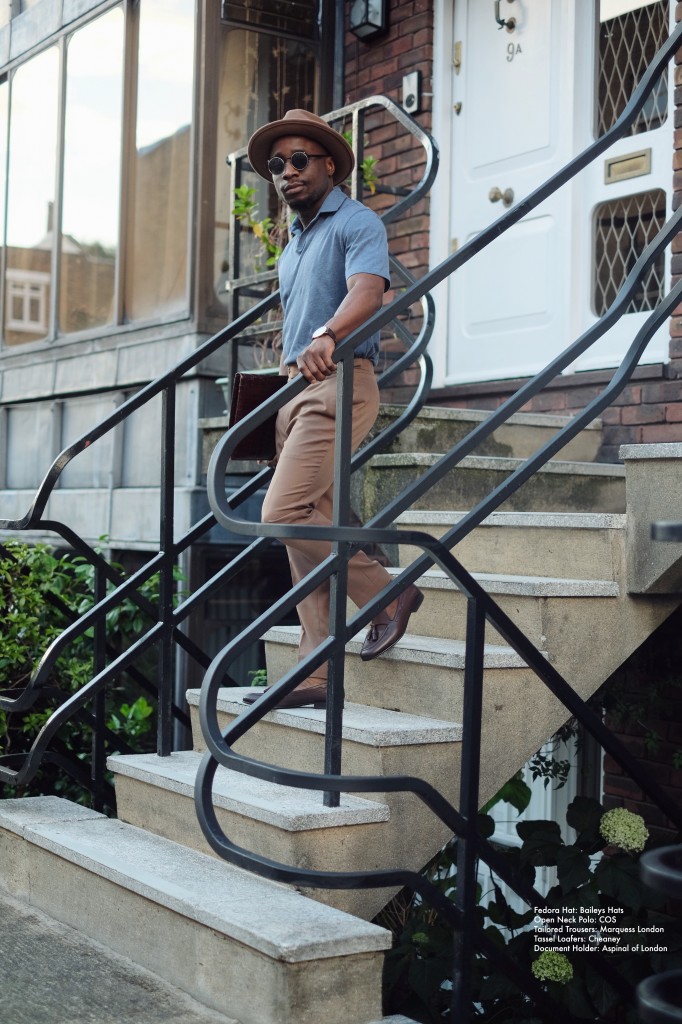 Today on YinkaJermaine.com, I believe the most efficient way to approach a summer smart casual conundrum is to indulge in and intertwine the timeless pieces and contemporary pieces to create something refreshing yet understated.
In essence, it involves wearing a modern, relaxed, open collared polo, paired with tailored timeless Marquess London trousers with headwear of your choice, for that added unique touch, finished with well polished tassel loafers.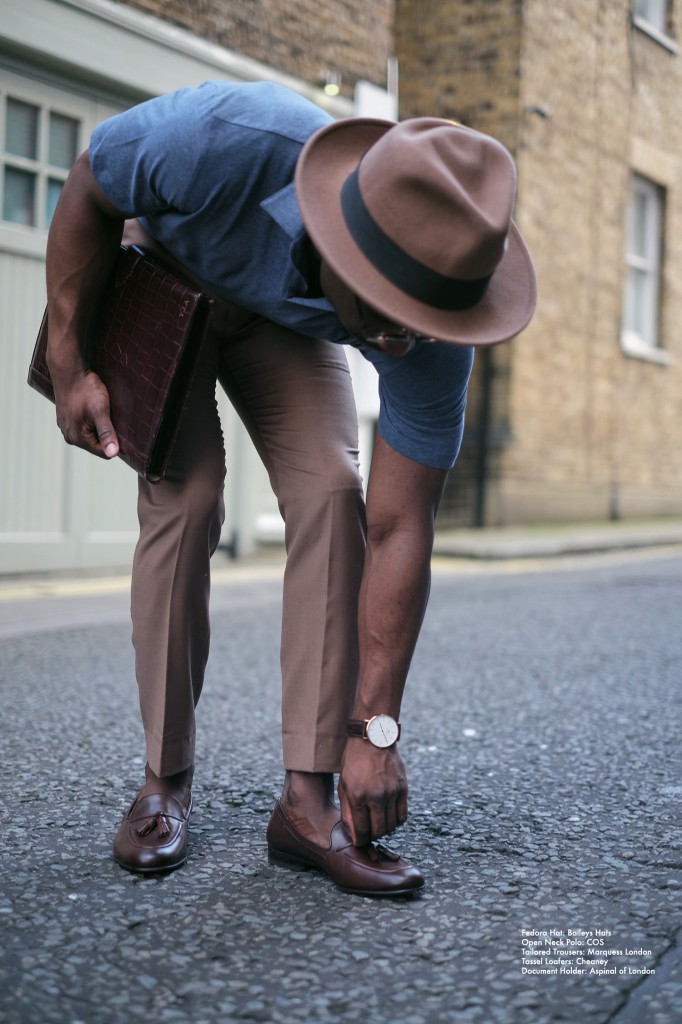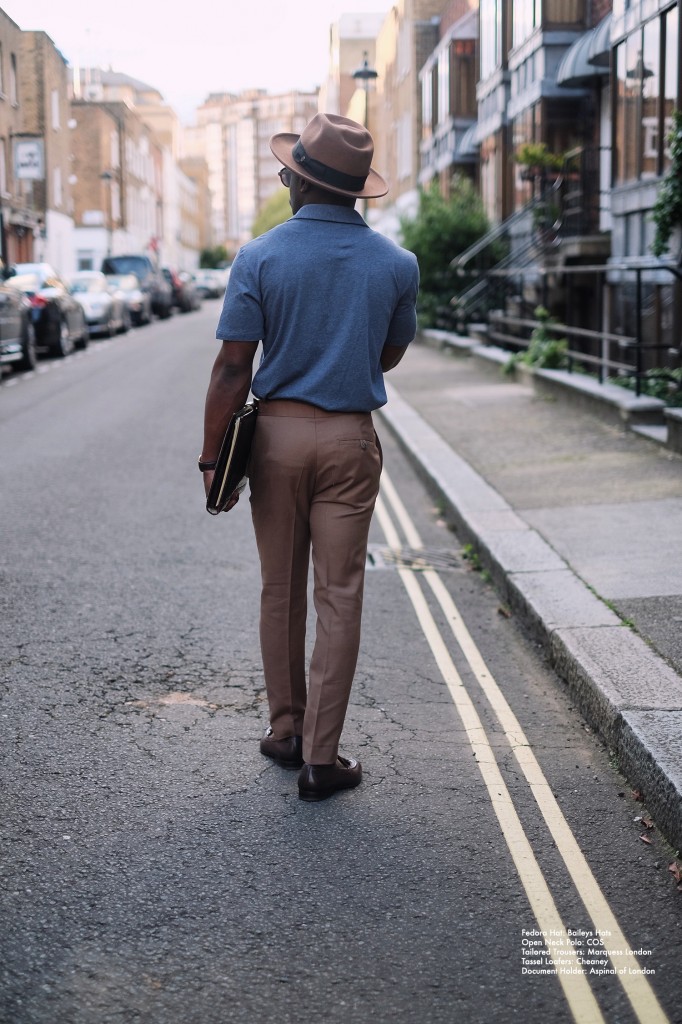 Remember, always add a touch of your staple items to your look for a true defined outfit.
Hope you enjoyed your read.
Your Favourite Stylist,
Yinka Jermaine