Its an impeccable feature of the British seasons that affords us the opportunity of an extended period of daylight in the summer months. With these additional 'light' hours in the day, it gets us in the mood for those one-time-a-year barbecues and festivals.
Nonetheless, despite the unpredictable nature of the Great British weather, its heartening to know that with the summer season, colours and patterns are at the forefront of the seasonal trend.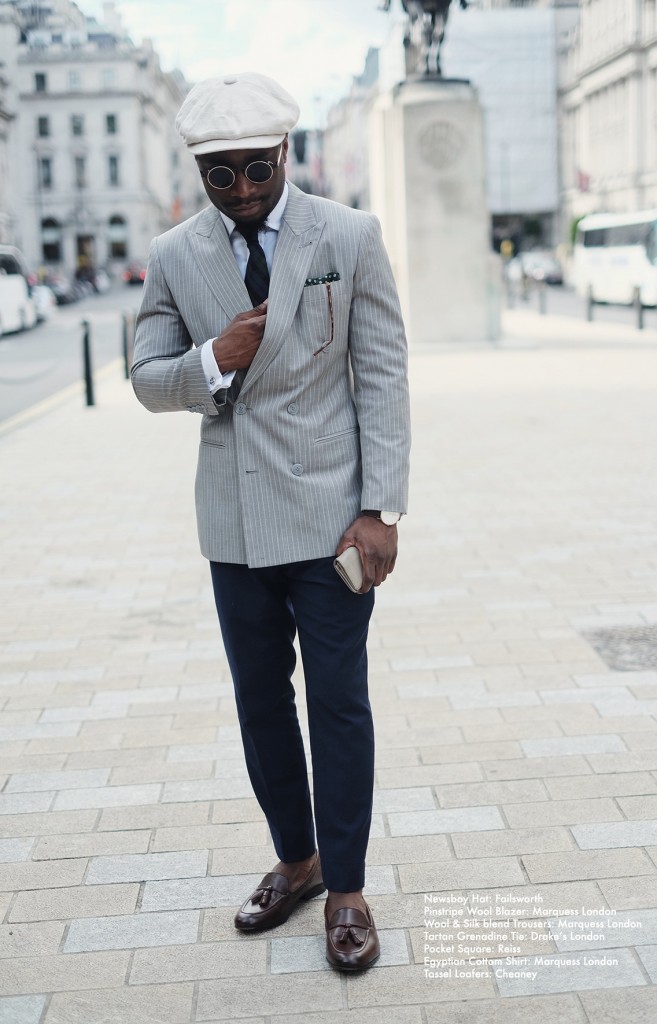 Newsboys Hat- Failsworth, Pinstripe Blazer – Marquess London, Tailored Trousers – Marquess London, Tassel Loafers – Cheaney, Grenadine Tie – Drake's London, Cotton Shirt – Marquess London, Pocket Square – Reiss| Photography by: Camille Lawrence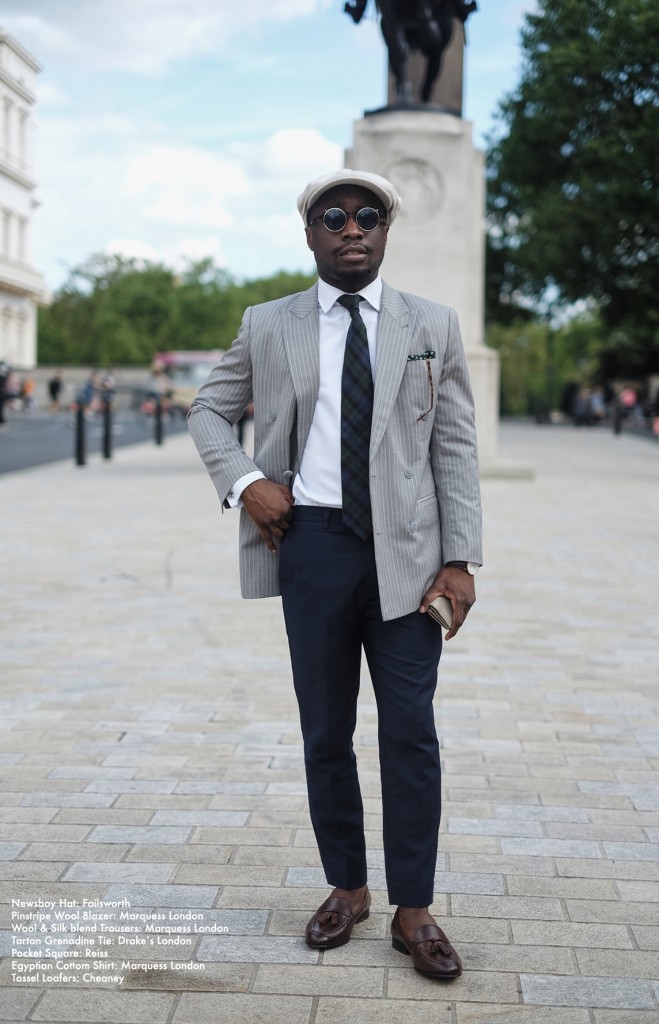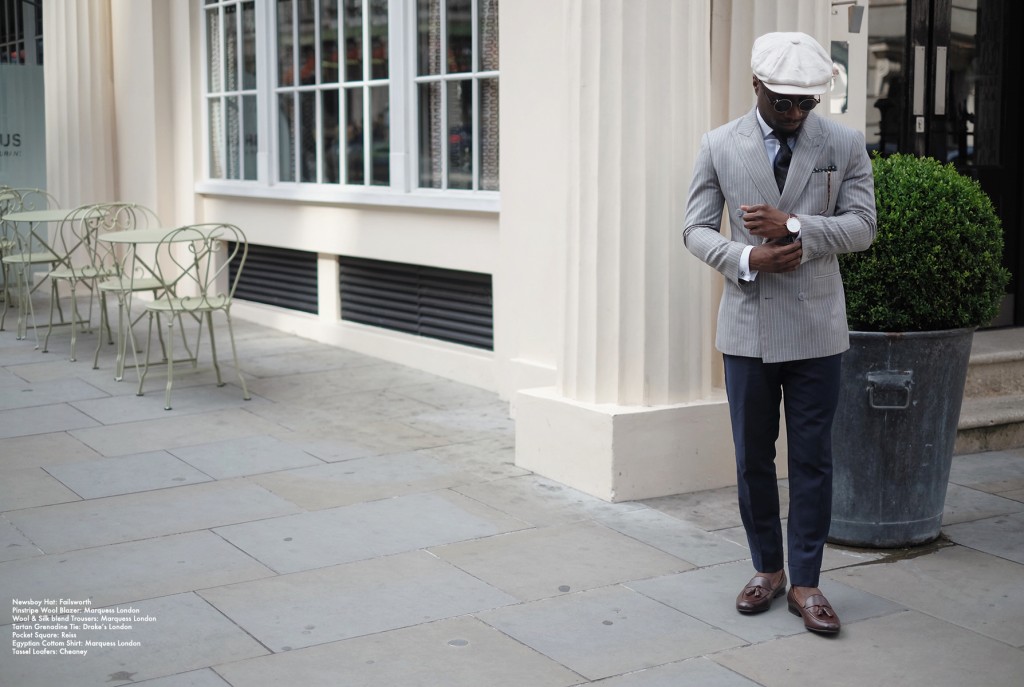 With tailoring, it presents a few more options as the focus moves towards lighter fabrics such as linen and open weave wools. Furthermore, more focus on the casual details added to the outfit such as the patch pockets and coloured buttons etc. But one part that still remains present however not as appreciated as the street wear lovers and casual dressers, is the blend of colours and patterns.
This is a part of tailoring that can easily transform one's wardrobe from dark wintery colours to warm summery colours without having to dig too deep into those pockets.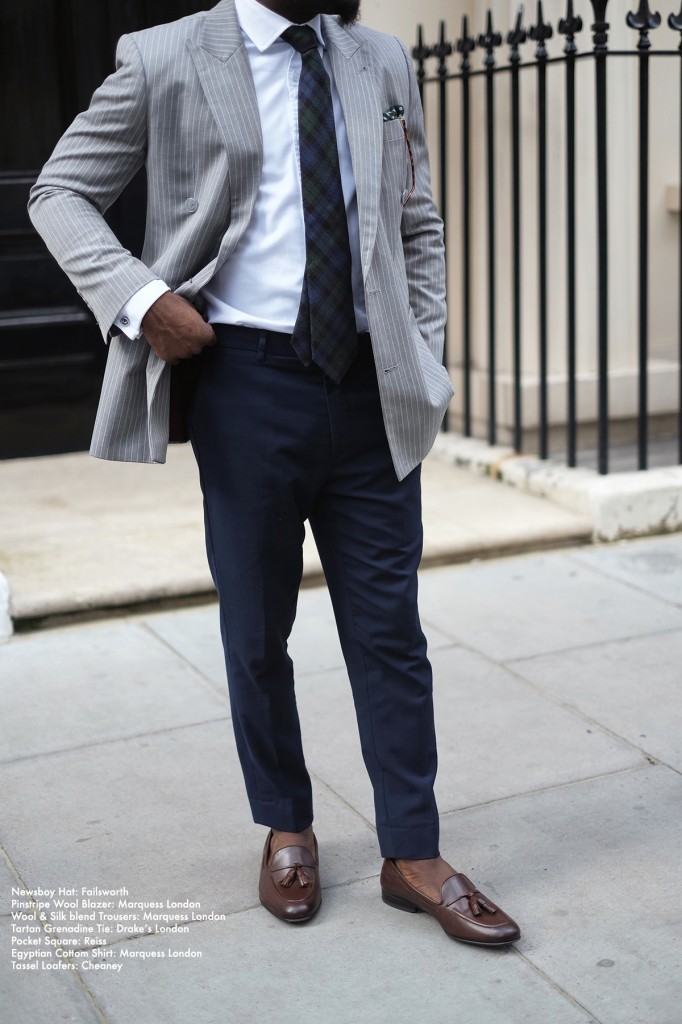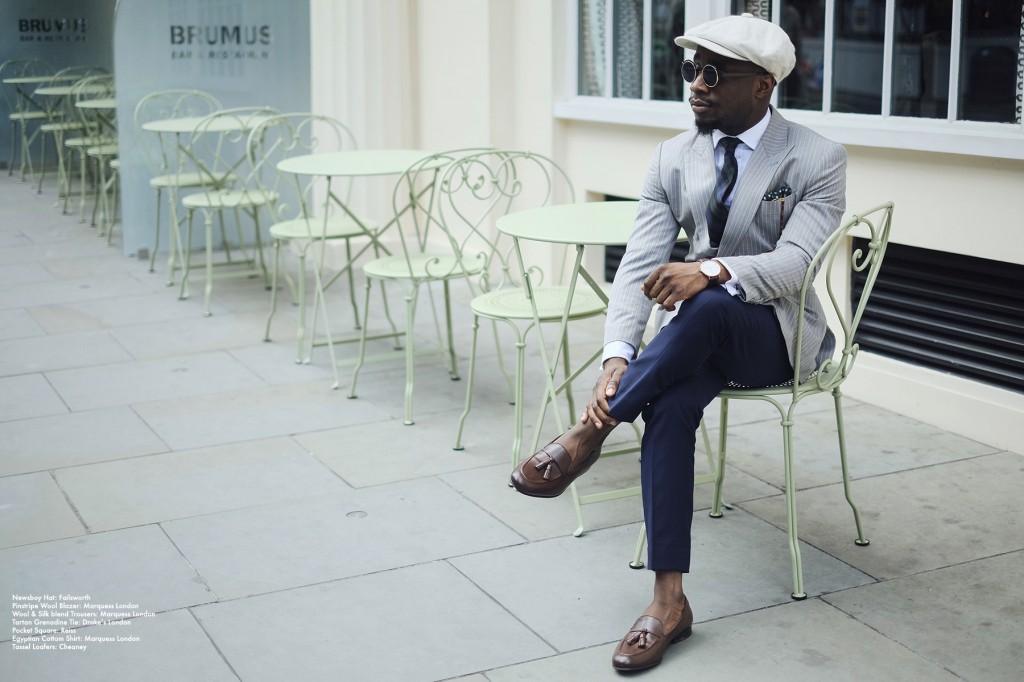 Versatility is one of the most important things to a modern gentleman, so embrace it.
I hope you enjoyed your read.
Your Favourite Stylist,
Yinka Jermaine