First thing to always remember is that with a suit, you have more outfits than you see in your wardrobe. You've just got to channel your inner creativity and realise you have a variety of ways to wear your two piece suit outside the office.
So I thought I'd introduce one of my versatile Marquess London two-piece suits and demonstrate how Ive turned it into a perfectly relaxed outfit suitable for an outing at your favourite bar, or rather contrastingly, for that prestige touring trip with friends on a holiday in Venice.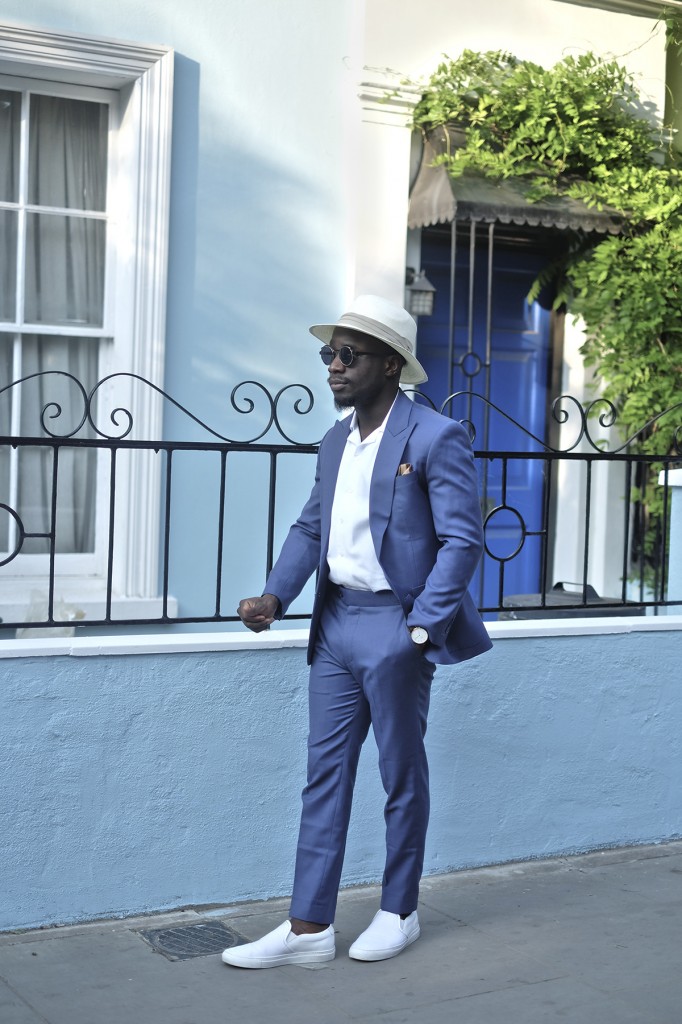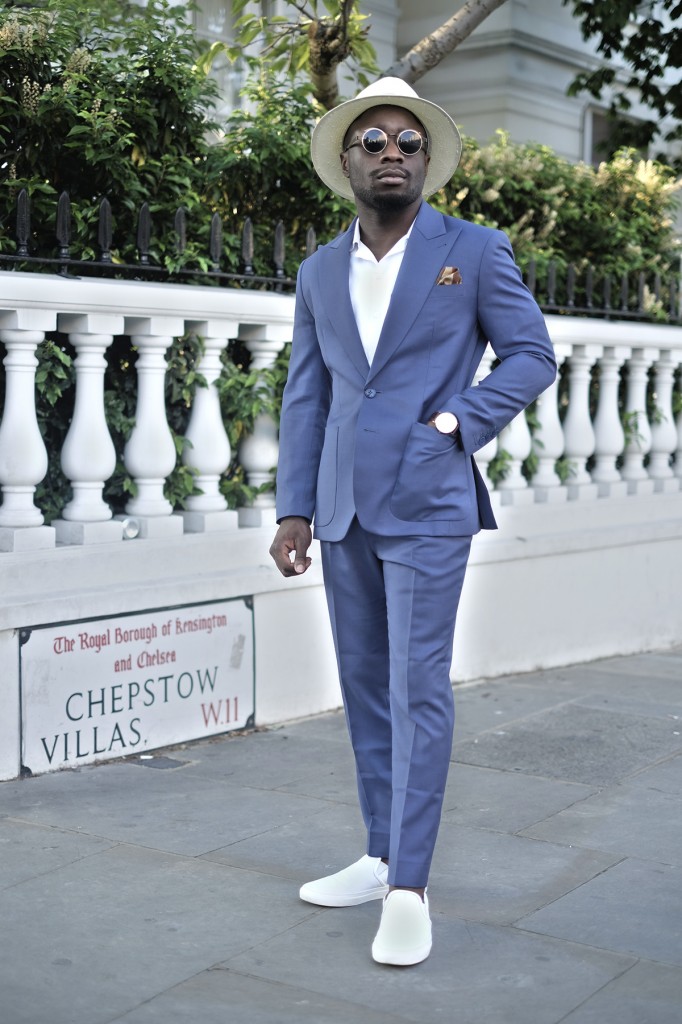 I actually made this super 120's true blue suit for business casual purposes with the peak lapel adding to the formality of the suit, the patch pockets and the bold colour gives it the casual and summery effect respectively.
On a regular day, i'd stick on a forward point button down collar shirt, grenadine stripped tie, a pair of well polished oxford and off I go. And you'll probably not be able to recognise the fact its the same suit. In a gentle blue suit, you can shake the world.
The transformation of such outfit has been done with the choice of a cuban collar shirt and all white slip-ons with a colourful pocket square to go… And not to forget the panama hat.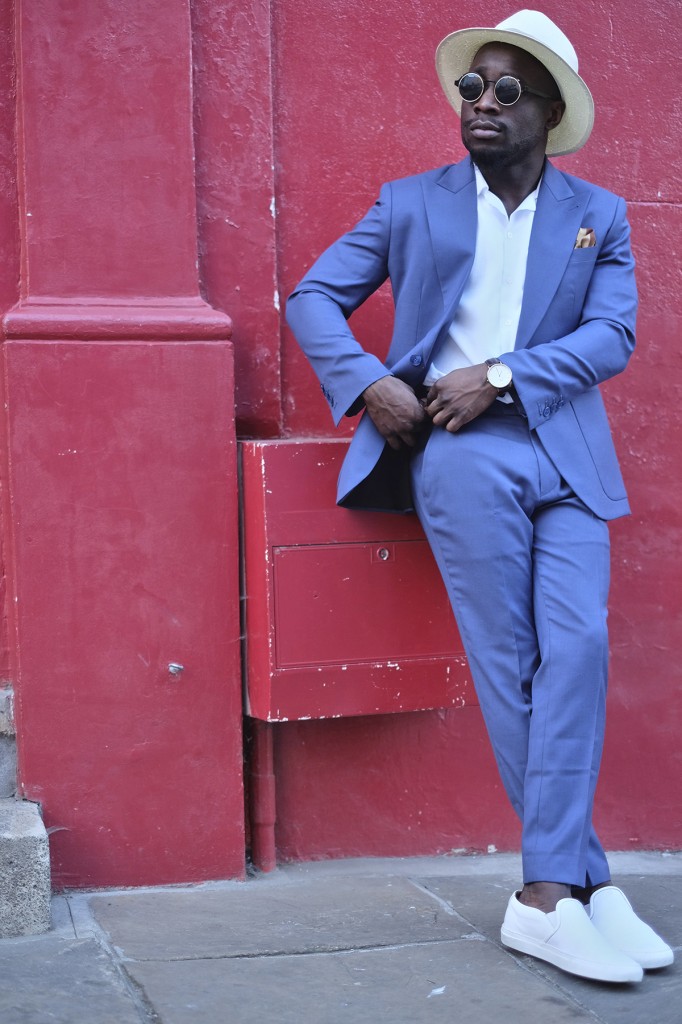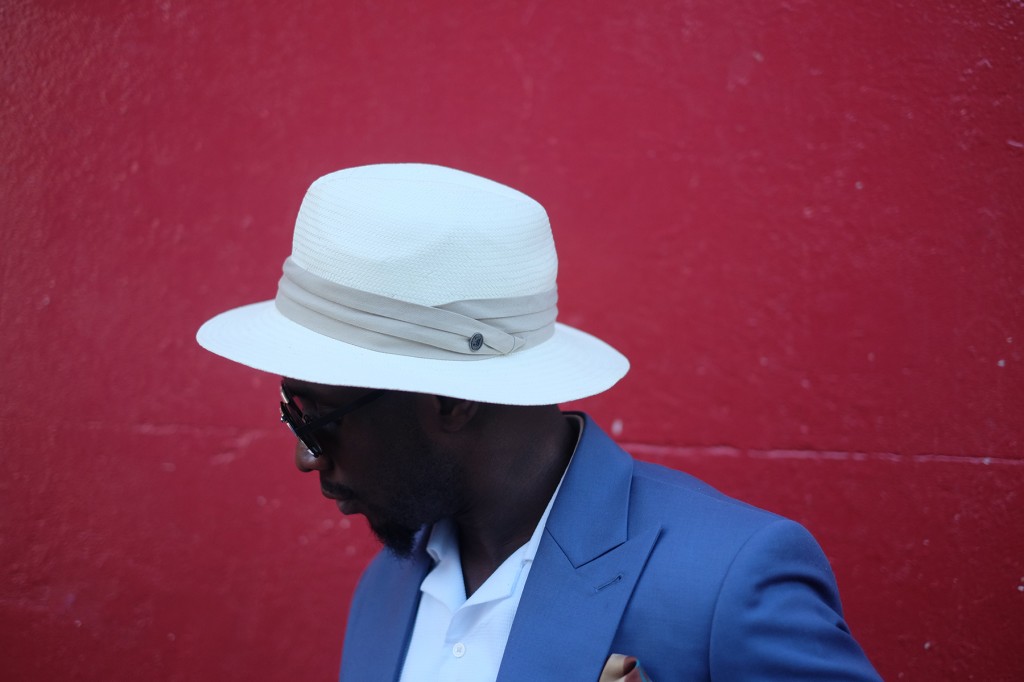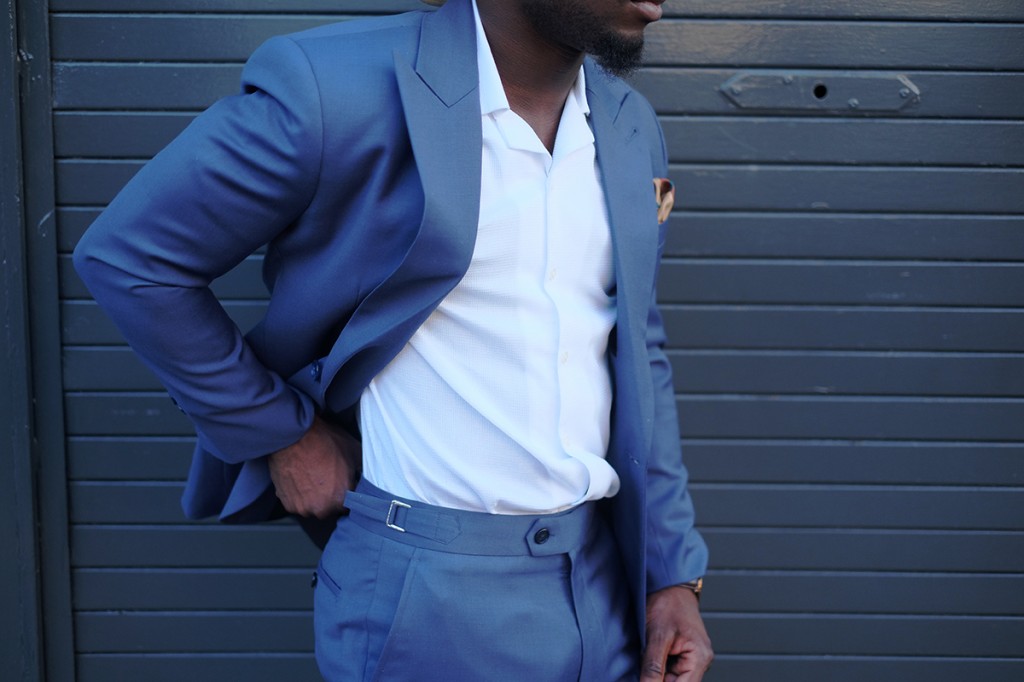 Its important to remember that your suit should never be the finishing touch to your outfit but the base/ foundation and you'll be open to a world of possibilities. Its also important to know its a great time to allow your true style flourish as there aren't strict rules on what to pair it with.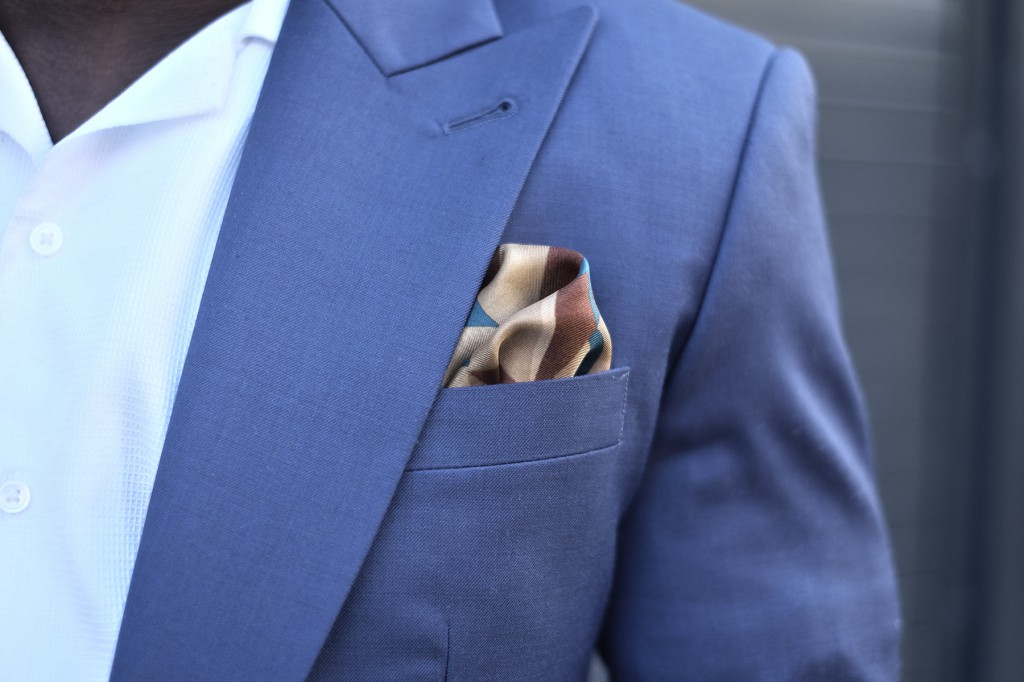 I hope you enjoyed reading.
Your Favourite Stylist,
Yinka Jermaine