First and Foremost, I'd like to say a massive thank you to all the readers and followers of YinkaJermaine.com for all the unconditional support, encouragement and relationships that have been established over the 2 and a half years that I've had my men's style blog running. I would also like to extend my gratitude to all the collaborations and partnerships I've created with numerous brands through these years and I hope you all will follow me on this brave and exciting journey.
Last but not least, my love to my little team who have been the sole reason behind the blog being what it is today. We are far from the biggest men style blog out there but I am extremely proud of the massive effects we've had on a lot of readers and followers.
I am sure you're now wondering, what is the purpose of this meaningful speech? Well if you are, I've got some great news to share with you all. I've decided to take a leap from providing an extensive men's style blog to partnering with two friends to be able to introduce a unique tailor-house offering 'Made-to-Measure' clothing for the modern gentleman.
Now that the cat is out of the bag (even if most of you are aware of this), let me give you a little insight into my journey to this point, and how it all ended up this way. I truly believe this venture will be the path to providing the "true" modern gentleman, access to affordably DEFINING his personal image.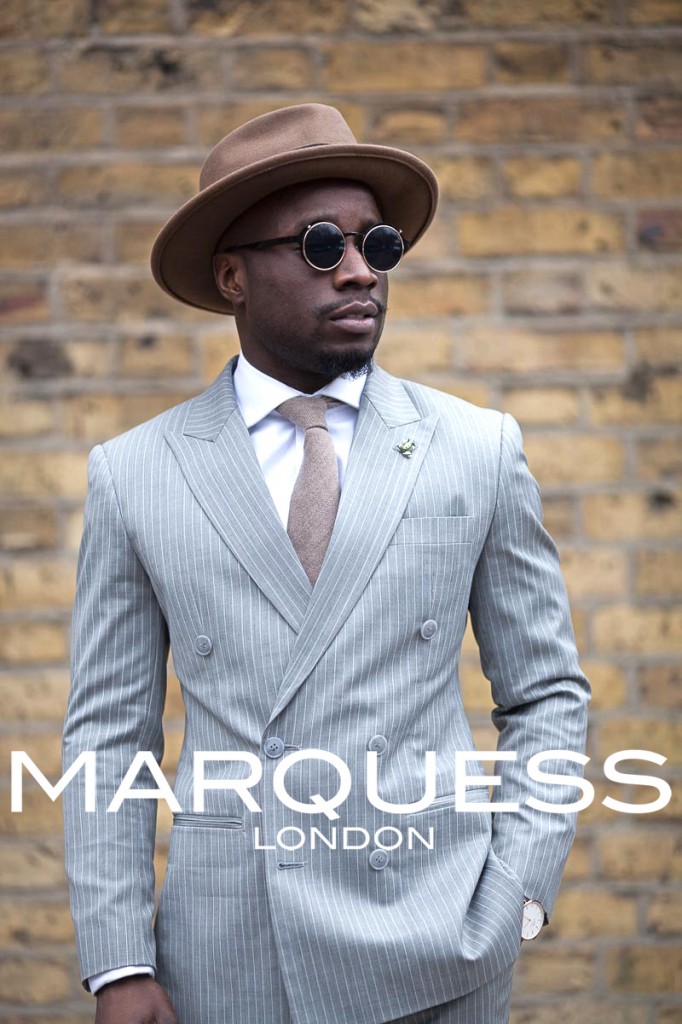 Double-Breasted Suit – Marquess London,  Fedora – Goorin Bros, Tie – John Lewis, Monk Straps – Suit Supply, Shirt – Eton| Photography by: Hannan Mian 
I started blogging for many reasons. Asides my interest in style, the final decision to kick it off came from encouragement from my sister. She helped me to realise that I could use my potential to create a platform that I could use as a medium to speak to the enormous amount of friends and acquaintances that frequently hit me up for some help when shopping or putting clothes together.
The other reason I took the step to become a blogger is to do with the fact that I started becoming extremely occupied at uni and was starting to lose my influence as the 'go-to-guy' for fashion insights to new and exclusive brands; as a result, a part of me felt I was failing myself and denying my friends of my purpose. This became the deciding factor that fully persuaded me to go all in with blogging, I mean, after all, you can't play ignore purpose, right?
Whilst embarking on this journey, I realised I had a lot to learn and I'm still learning new things everyday. This opportunity to showcase my fashion sense forced me to expand and develop my knowledge of the craft of style, plus maintain my image of being well dressed all the time – no room for ill-fitted trackie days.
Don't get me wrong, I was never fashion-forward crazy and all about style magazines and all that good stuff. I actually am a crazy football fanatic who loved girls, being cool and causing a scene. Style was just something I thought was engrained in me, not to mention, I really enjoyed it.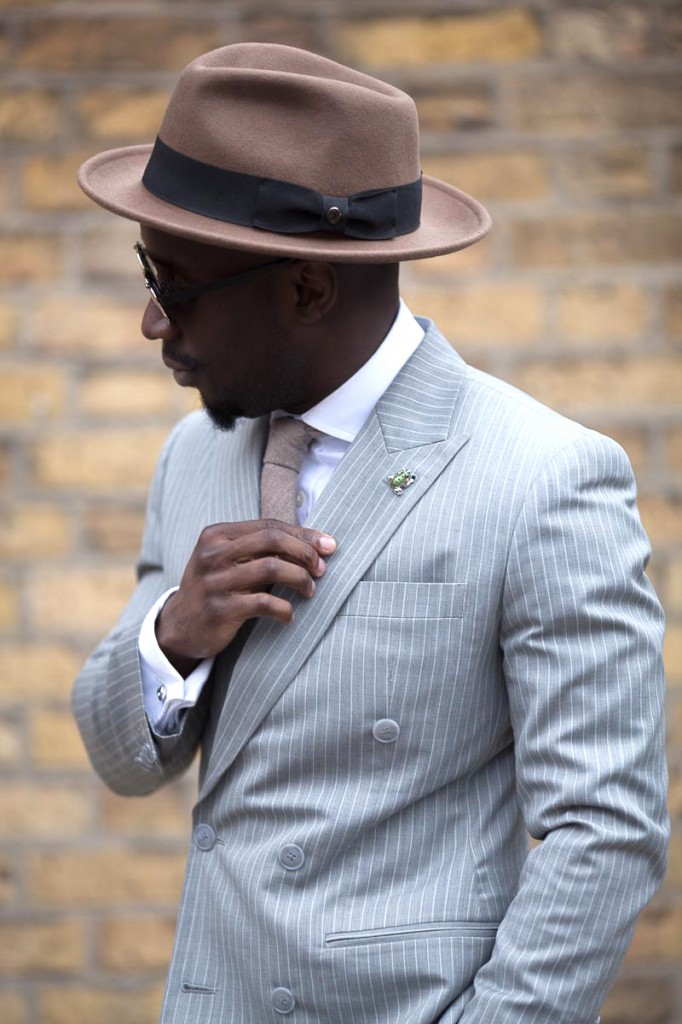 It wasn't until recently that I realised why style was so ingrained in me, it dawned on me not too long ago that I grew up in a fashion centred household.
My mum set up her own kids' designer boutique 20+ years ago in Lagos, Nigeria. When there was little or no involvement of International brands in Lagos, she was partnering with major kids designers which include Ralph Lauren, Nautica, Sean Jean etc. This meant a regular restock of clothes for me and it remained the same until I grew out of these brands and started taking interest in more adult focused brands. I've been through almost every trend that the 90's and 00's era has thrown at me since I was 5 years old and can honestly say I've always been collecting compliments. So before I could even properly talk, I had started taking a strong interest in pairing colours, clothing fits, fabrics and textures and importance of attending to details.
But the whole progress that you'll see from today all started one summer afternoon while preparing for my technology placement programme at an Investment bank in London. I had spent my entire first few months researching and learning about suits I needed for the placement programme and opted for the cheap solutions from brands that about 80% of my readers wear today and are probably sat somewhere on my blog in archives. This happened to be a lesson that changed my life for good. It was the day I realised that tailoring is a completely different game from the regular casual and streetwear garments we all wear together. I went through no less than 6 value brand off-the-rack suits through the space of one year and closer to the end of the year (when I had accumulated enough money to move up the ladder) I was able to then purchase some upscale better quality suits which I also believed where the top of the crop. Whilst going through these suits, I was expanding my knowledge on menswear tailoring, spending late nights learning and researching to help my blogging space but also give me an insight into this world. The more I knew, the less confident I got in my "easily affordable solutions". I always spent a crazy amount of time analysing suits across the bank and pointing out fine details to put my knowledge to practice. Engaging in numerous conversations with highly qualified employees ranging to the new starters, like me.
I could easily point out where anyone had purchased a suit and was able to explain why you could pay so little for a suit, I also learnt how branding can deceive us into believing something is of extremely better quality than a lower brand cause of what we've been told. But what helped me solve this was when my purchases started to rip apart and wear after multiple wears and dry cleaning, I took on another step from reading and researching to practicing. I took apart my suits and started understanding the construction behind them.
I must also point out that I am far from the tallest lad out there and my build is very athletic, which is uncommon to the average man, making it difficult to ever find a suit that fits without spending £70 extra on alterations (which will still not end up perfect).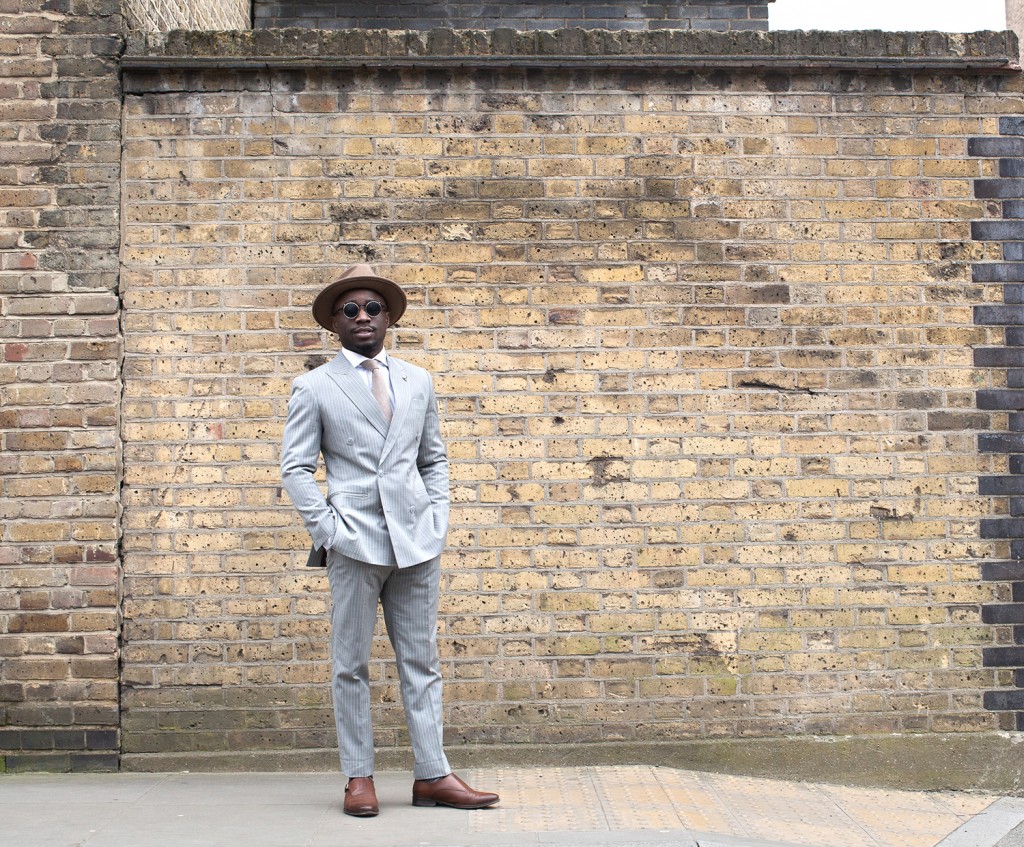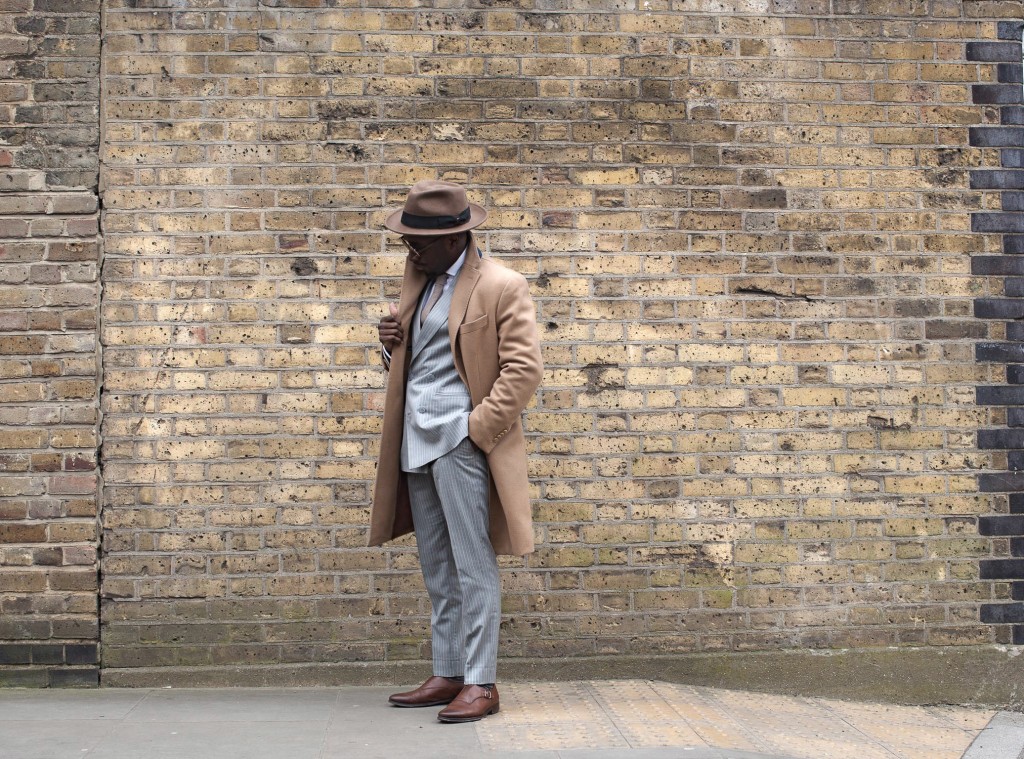 This became a massive pain for me but thanks to my knowledge and the amount of networks I had established with tailor houses, I was able to understand the story behind bespoke tailoring and an adapted version in Made-to-Measure tailoring. It was obvious this was the right path to take, however this was extremely costly for a modern gentleman my age and made it practically impossible to pick up the quantity & quality I needed considering my budget. These lessons facilitated the change of direction of YinkaJermaine.com from just another men's style blog to focusing solely on defining the modern gentleman to help them avoid these worries and problems that have taken me years to realise.
But I soon realised my vision was not possible without giving my followers a finished product and I began discussing a fashion project with a colleague and friend of mine (a proud co-founder) Jon who introduced me to a highly experienced and skilled tailor that he'd been working with for some time. I decided to also work with him and unpin his processes apart as I do with any tailoring company I approach. This was when I realised that the dream of successfully defining a modern gentleman from start to finish can be brought alive and we decided to team up and acquire the tailors with the addition of our other highly business proficient friend to bring you MARQUESS LONDON.
We all have developed a strong passion for suits over the years and most importantly we are all skilled at various aspects extensively important to setting up a successful tailor house. From the construction knowledge of suit making, our highly experienced tailors give us, to the style consultation and service I've provided throughout the years, complimented by the interest and experience of the other two founders, Jon & Ben. What is important is that we have a wonderful relationship and understanding with the tailors/cutter and highly skilled to carry out an efficient client consultation process. We have also lived the same lives as the average true modern gentlemen and have made all the mistakes possible out there.
Making MARQUESS LONDON the true modern made-to-measure tailor house to craft and cater for the modern gentleman through a blend of conventional suit making techniques with the contemporary British aesthetics for an affordable price using the best and finest fabrics all finished by our world class tailors.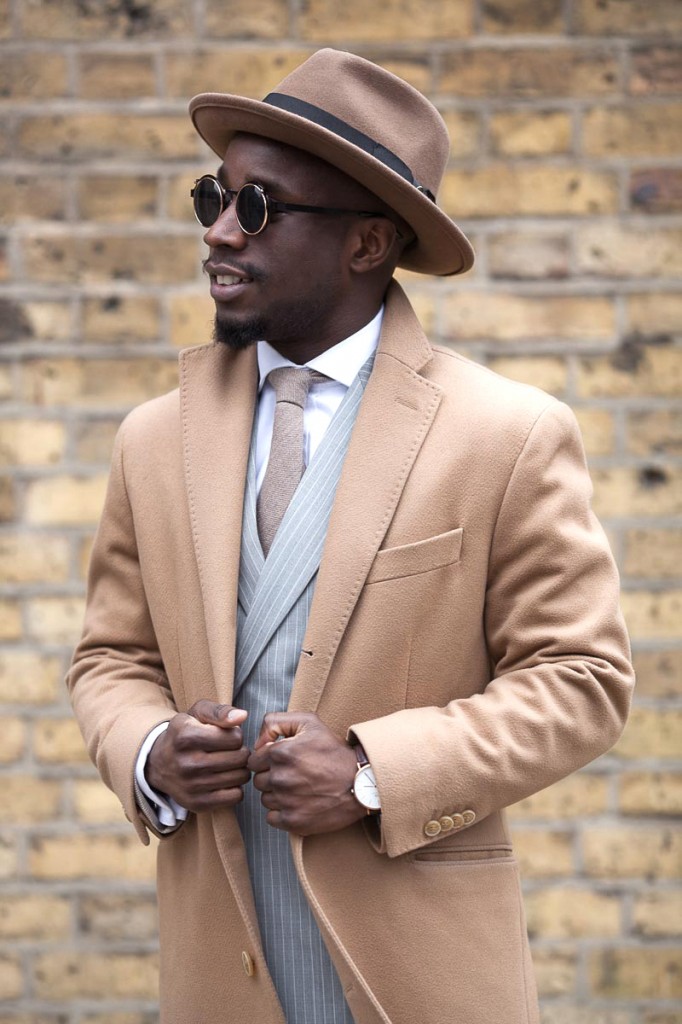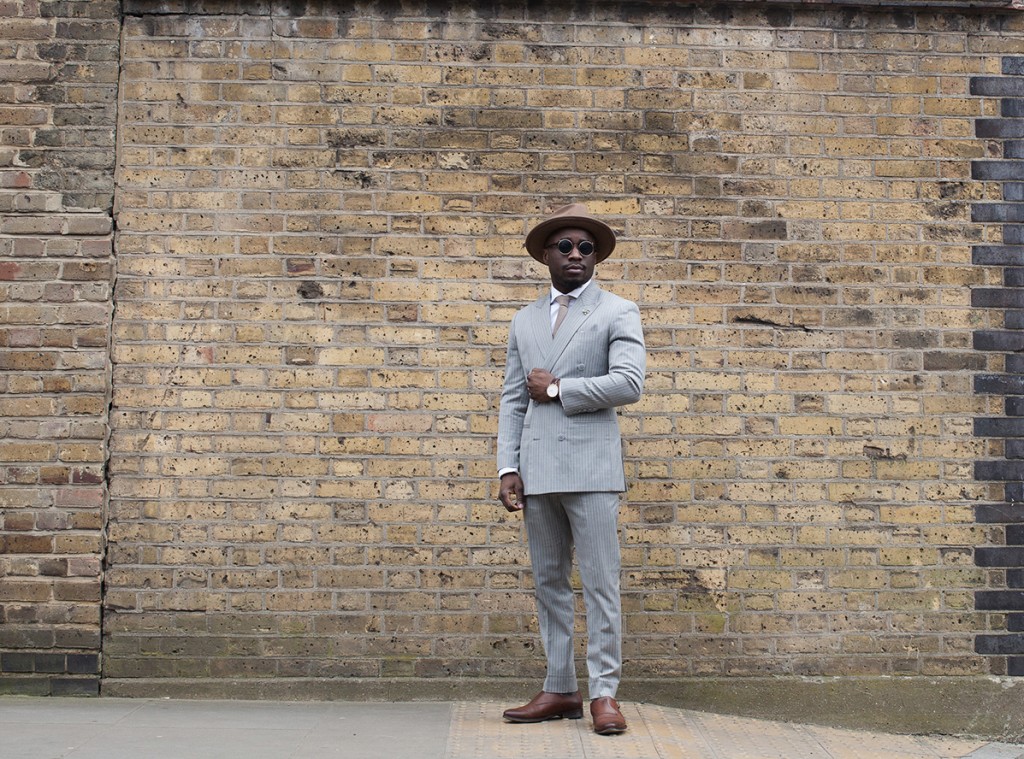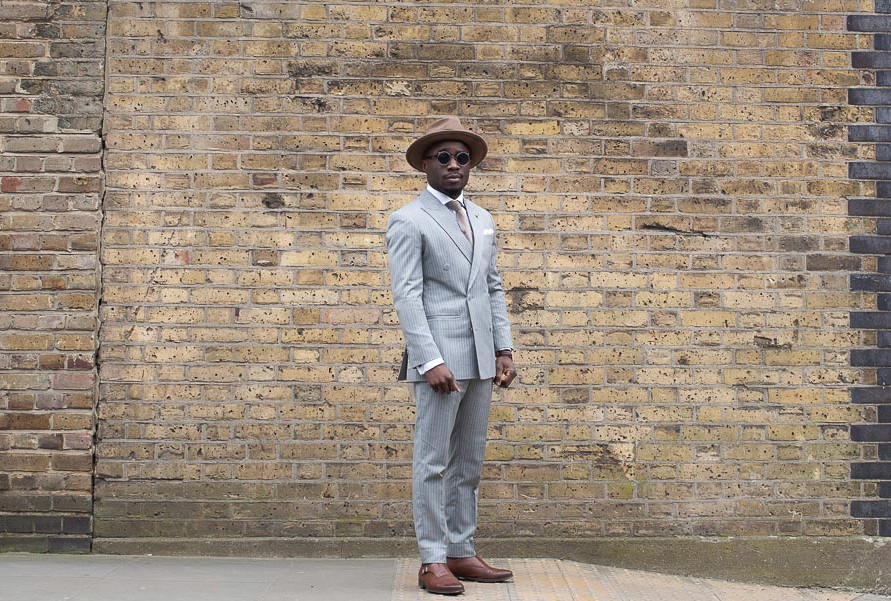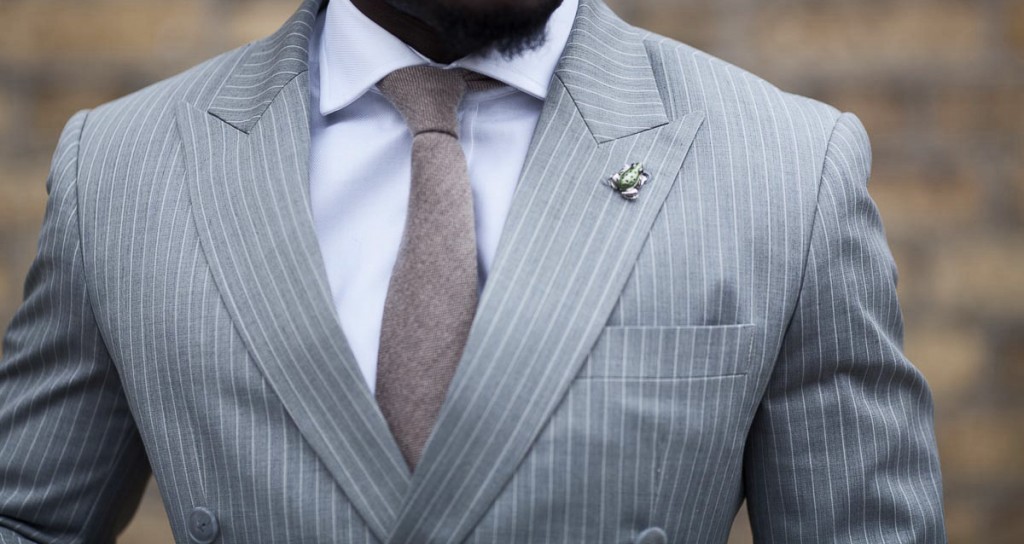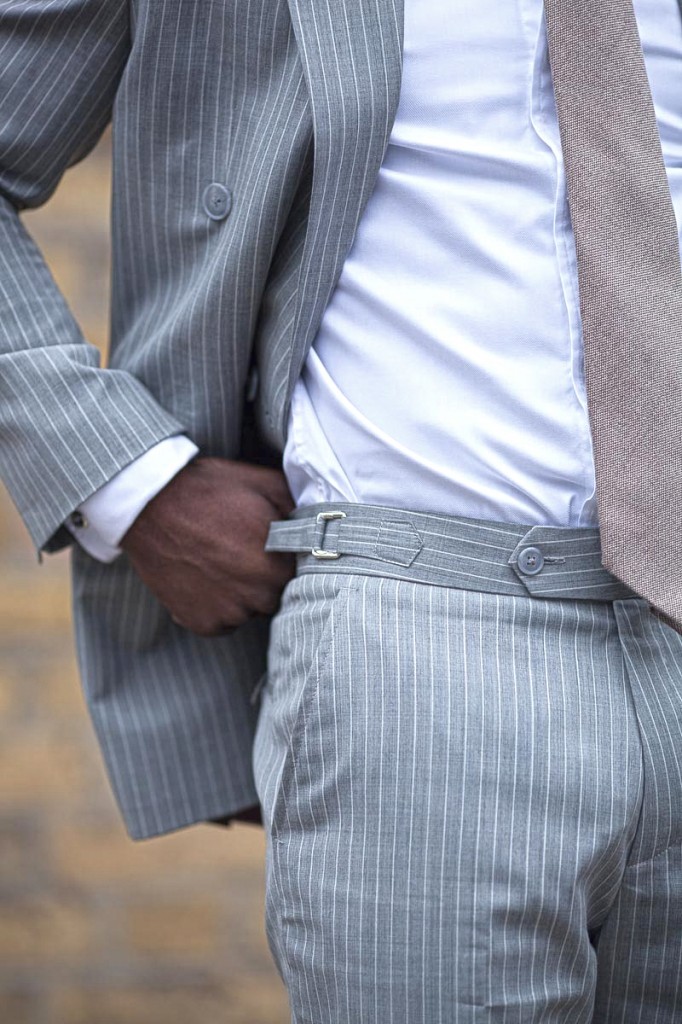 I invite you all to become a member of the Marquess London family by subscribing to our mailing list for a chance to become part of our exclusive clients.
I'll also use this space to thank our private launch clients who we are eternally grateful to call the first ever official Marquess London Family members.
Lastly, I'd like to re-assure all my readers that we will not only continue our editorials to define he modern gentleman but it will now be linked directly to carefully defining and crafting your knowledge to not only understand how to build your style around the made to measure service, but equip you with the understanding, explore and maintain your style through the complete services we provide.
Our goal is not to compete with other tailor houses, but we are here to define a new process in the menswear industry that can finally provide a complete style lifecycle for each individual.
So don't you worry, we'll only get better at editorials, guides and tips which will now be directly tailored to your needs with an end goal to bring those decisions to life.
Thank you for reading as always and I wish you all a wonderful Easter period! We'll keep you in the loop for our official launch soon!
Your Favourite Stylist,
Yinka Jermaine
End of PART 1