Lets all be true to ourselves, we all sometimes get bored of pairing our suits with the very typical overcoat. The overcoat goes back centuries, however, we have seen a variety of new more modern prototypes entering the market, all boasting dashing fabrics and unusual cuts and fits.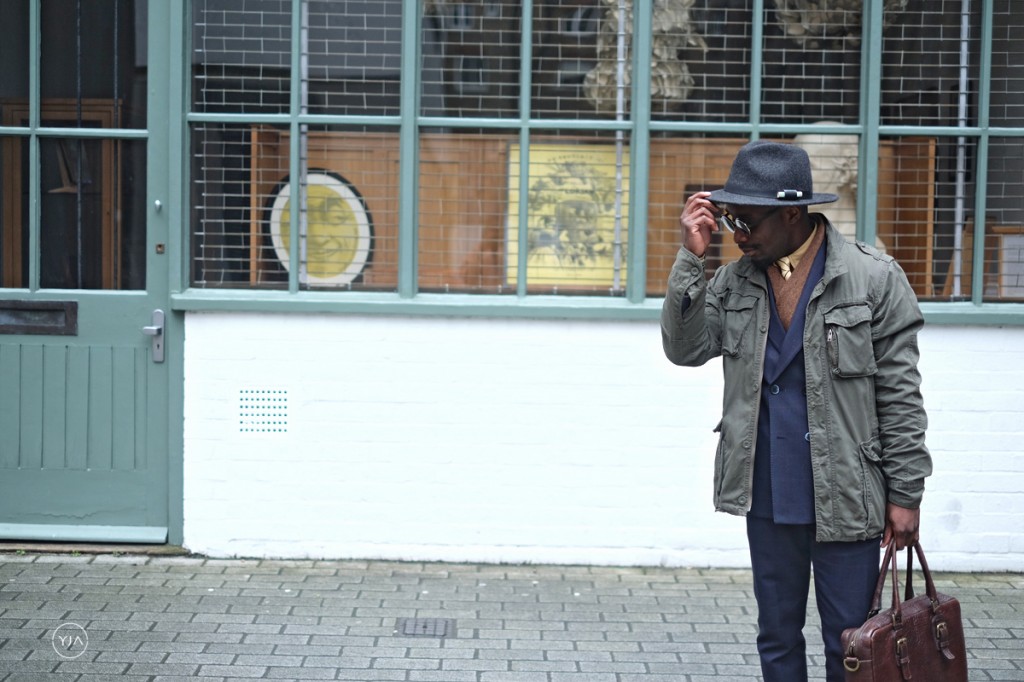 Military Jacket – H&M, Double-Breasted Suit – Mango Man, Scarf – Paul Smith, Fedora – Allsaints, Tie – Armani, Monk Straps – Russell & Bromley, Shirt – Topman | Photography by: Camille Lawrence
I can't deny that the overcoat/ suit combination will probably always be my most comfortable and probably best combination as well as my staple look, but there is always that feeling we all experience that irks you to change up something about your usual look or maybe the event or occasion just isn't as formal, and you may want to add a more casual undertone to your outfit.
Modern trends have made it acceptable to match outwears with your suit to achieve this particular aim and one of my favourite outwear items that I usually opt for in cases like this is the military jacket.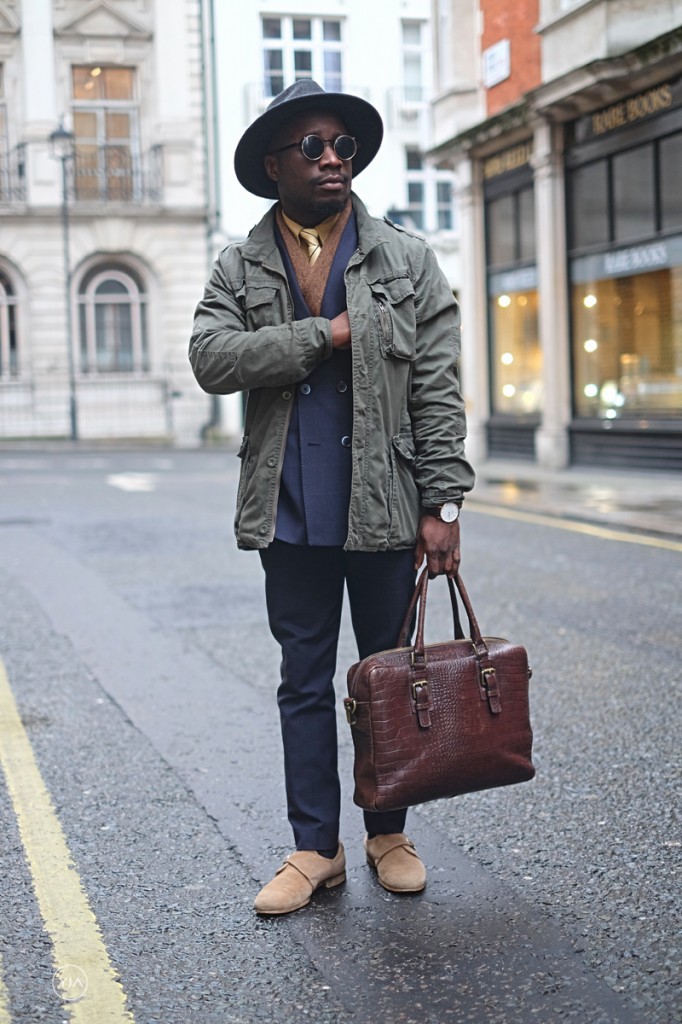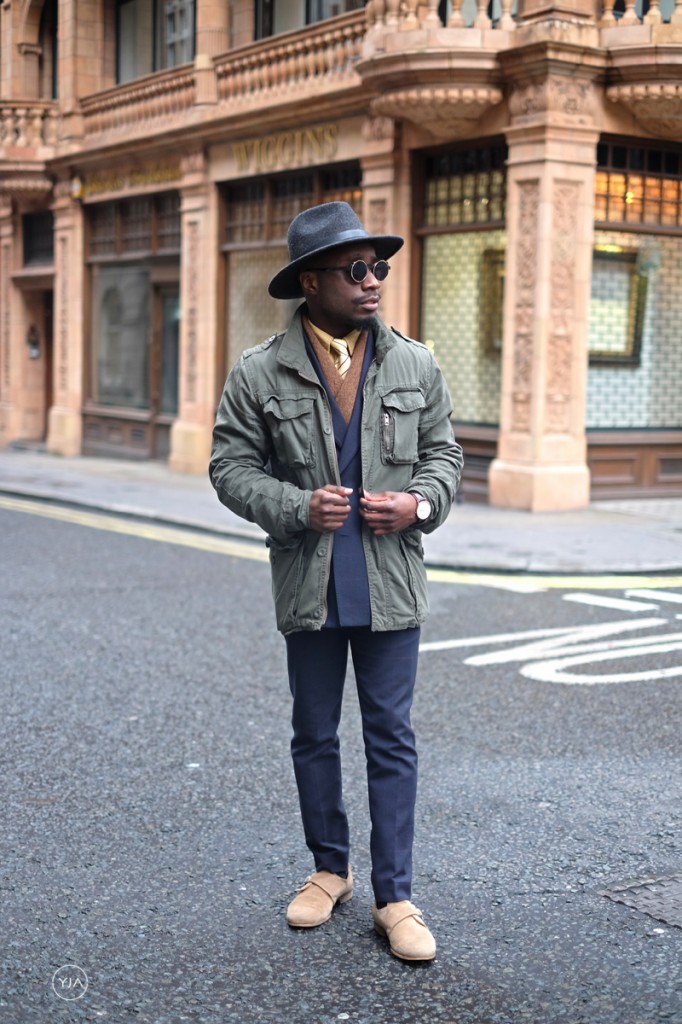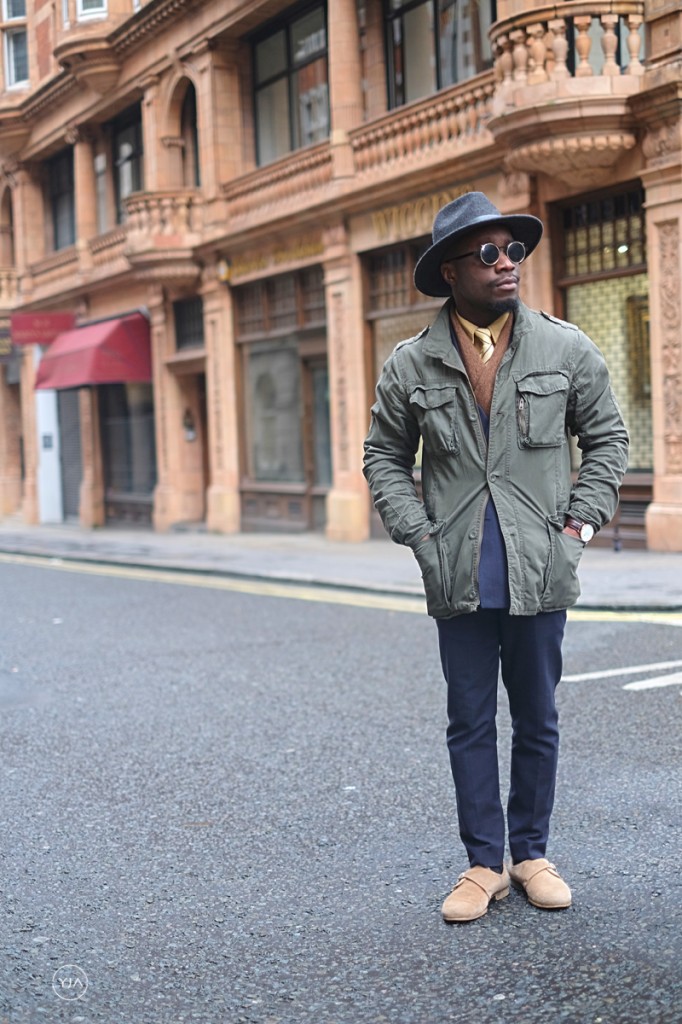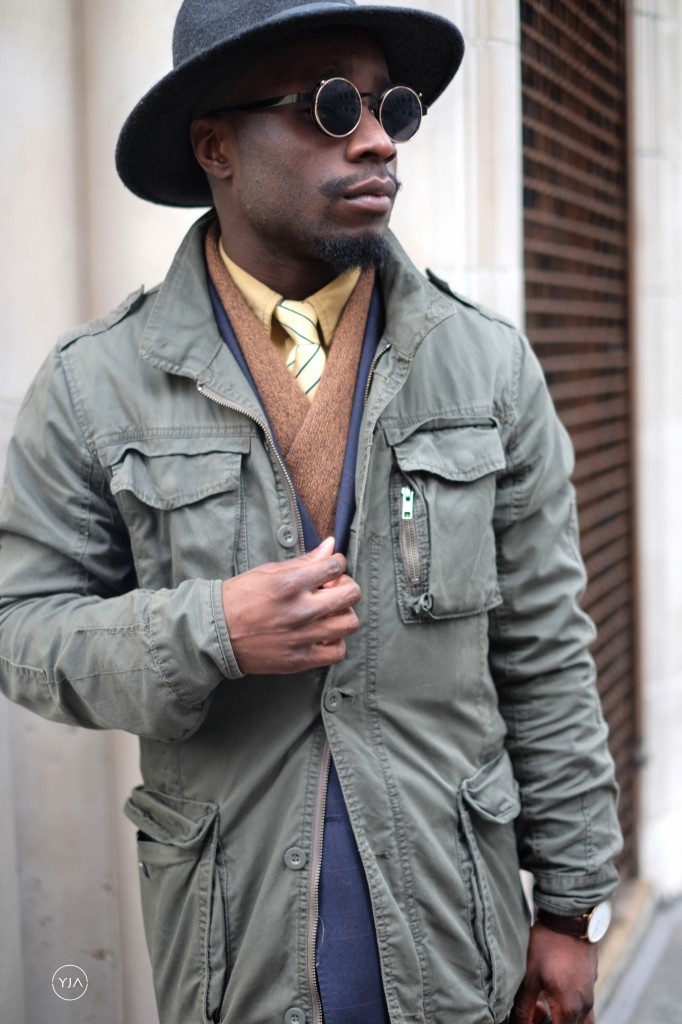 Military jackets have a strong British heritage, and due to its iconic style, it is still widely accepted in the British style culture. The use of the military jacket can be dated back to 200BC and the first recognisable/landmark piece, which was donned by the British army in the famous red . This is and an initial example of when fashion/style had a visual reaction to an audience. In this case, it was DONT MESS WITH ME.
The military jacket has changed and evolved through the years, most notably with the colour change to khaki/olive. However, the aspect that still remains the same and can be considered the most important is its charismatic effect. It adds much needed character and sophistication to any outfit, being one of the few items that can elevate a formal and tailored look in a daring and audacious way, making it street, yet suitable for a dress down business event as well as business casual outing.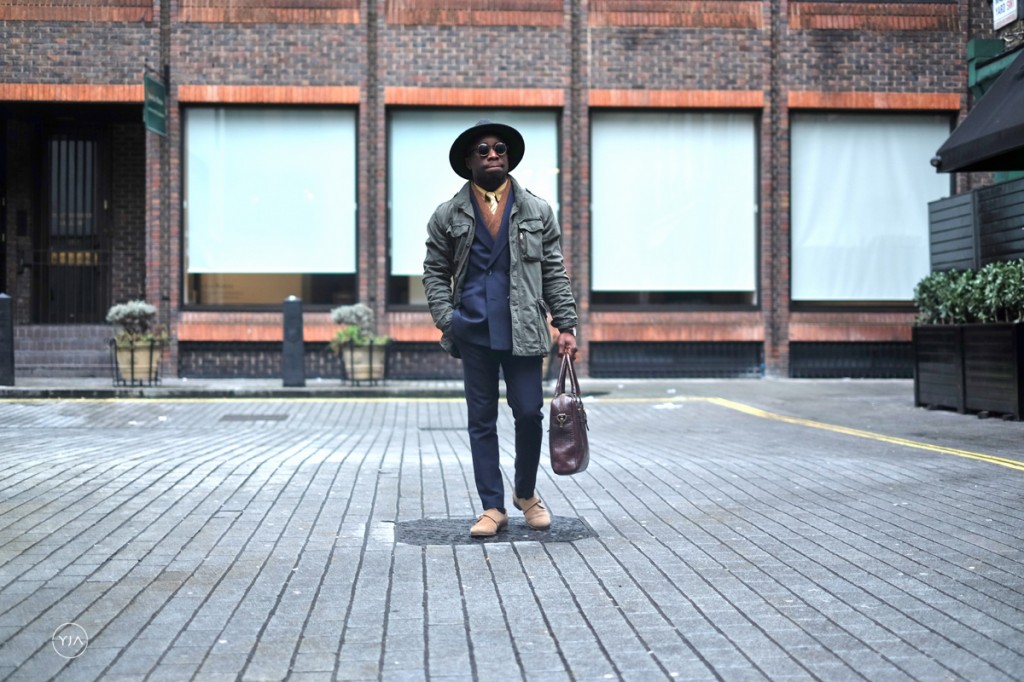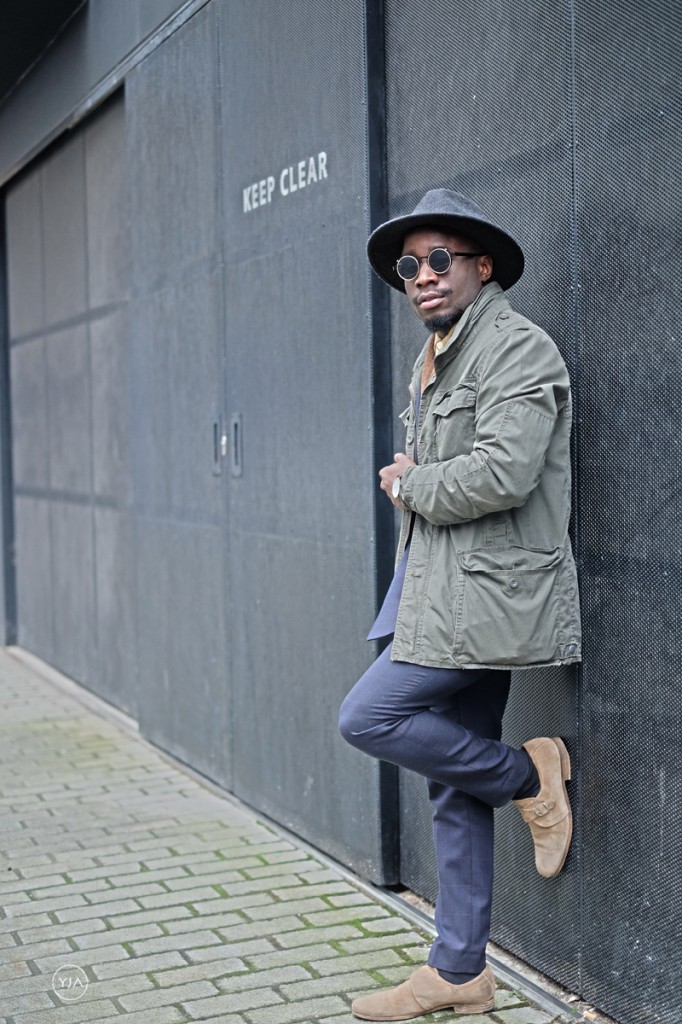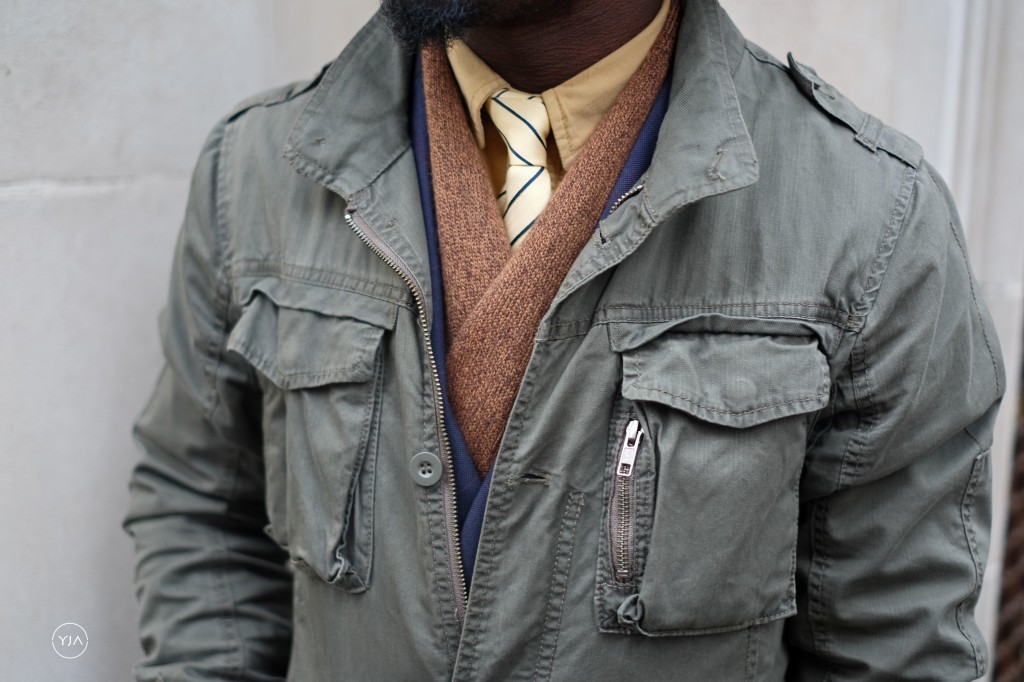 Hope you enjoyed reading this.
Your Favourite Stylist,
Yinka Jermaine