As the end of the winter season draws to an end and the days become noticeably longer, the first signs of springtime are finally being ushered in. Although we no longer leave our homes when its dark, we still have to brace the cold. Thus, it makes sense to remain ahead of the curve with your sartorial wardrobe reflecting gearing up for the seasonal change.
Spring, is a rather short season, nonetheless it provides loads of perfect opportunities for layering as well as incorporating vibrancy when piecing together sartorial combinations. Albeit, you might have started ciphering through your colour options, fabrics and patterns in preparation for this season's change. Despite that, there is a particular pattern that should be considered amongst the usual options.
Just like florals and other print patterns bring a dominating and vibrant feel to casual wear, this also brings a familiarly refreshing option to the sartorial dictionary. However, unlike other classic prints; polka dots and stripes, it is more daring.
Yet, this could be the reason for its less adopted appeal. Its preppy and bold feel can also be seen as an edgy and street feel, making it a great combination for the spring season. This pattern is known as the gingham as seen in my high-waisted Marquess London trousers.
Navy Birdseye Double Breasted Blazer – Marquess London, Burgundy/Grey/Black Gingham High Waisted Trousers  – Marquess London, Forward-Point Collar Shirt – Marquess London, Dark Brown Paisley Tie – Suitsupply, Brown Socks- COS, Pocket Square – Suitsupply, Tan Fedora Hat –  Baileys Hats| Photographed by: Sleame Carter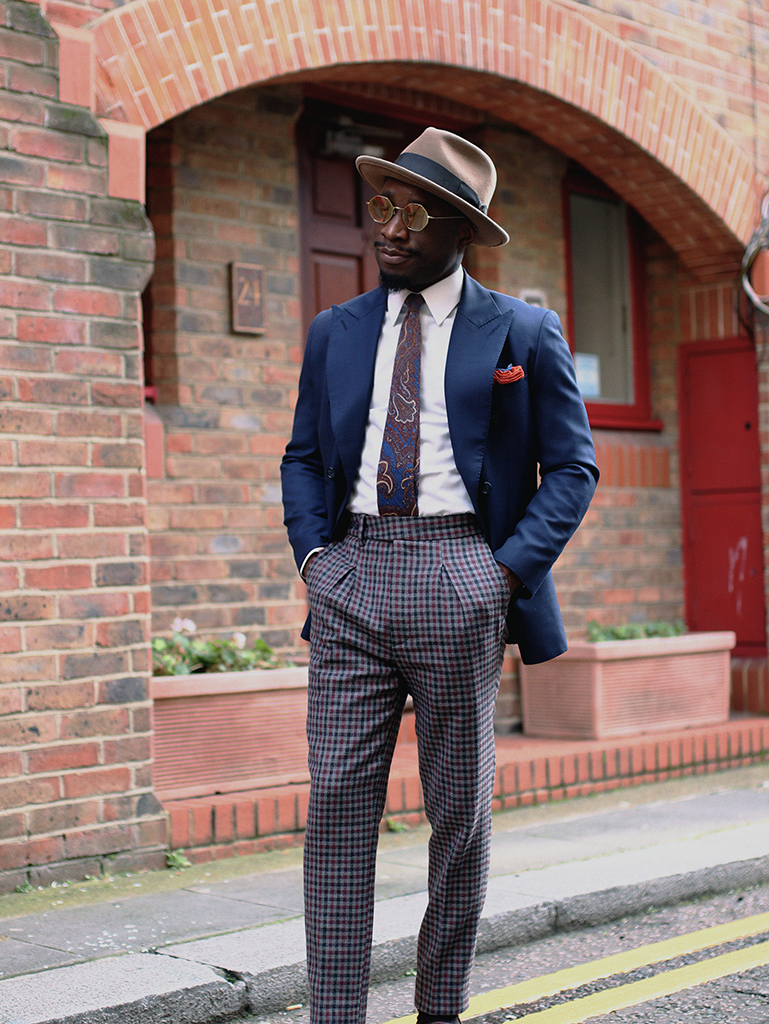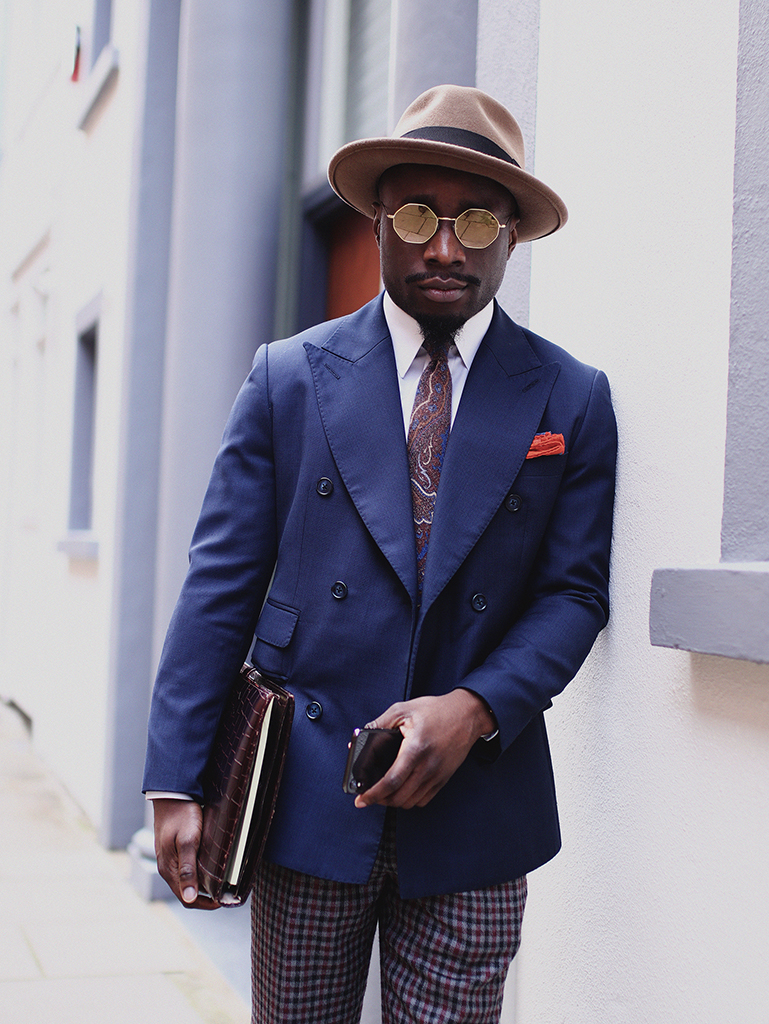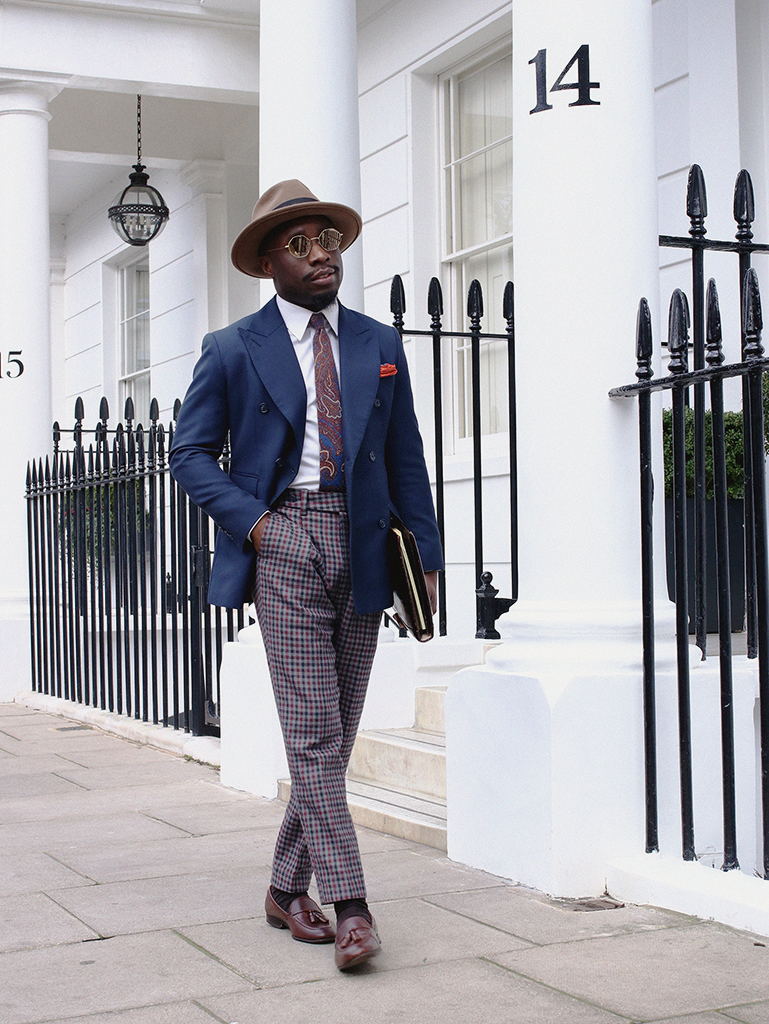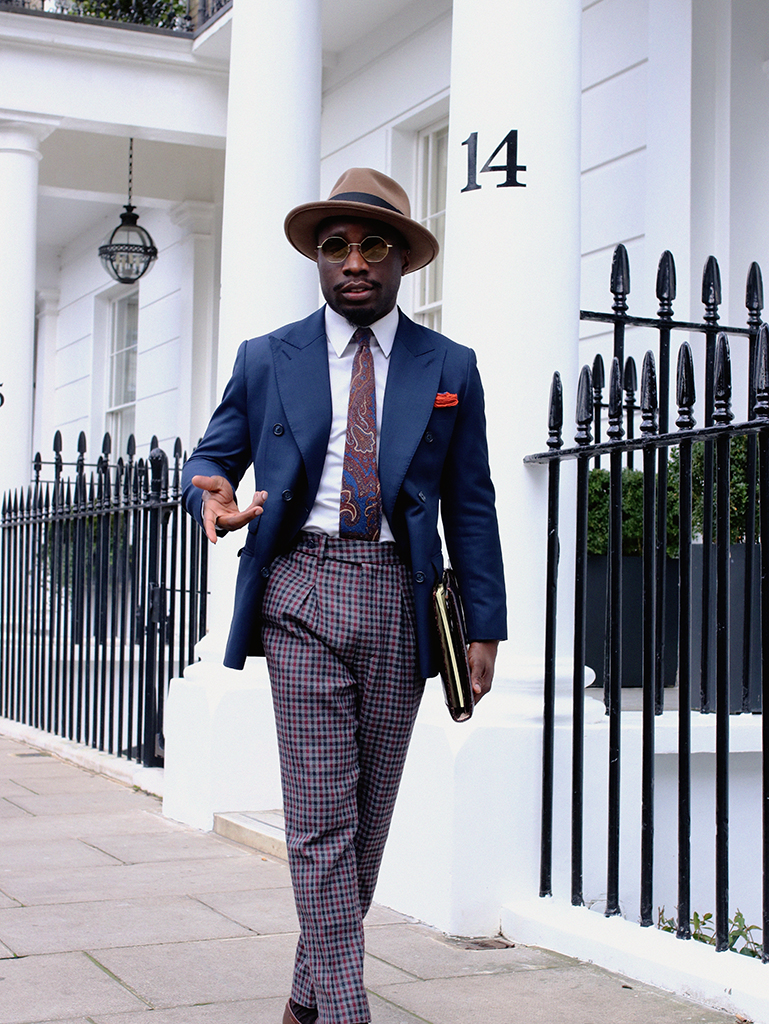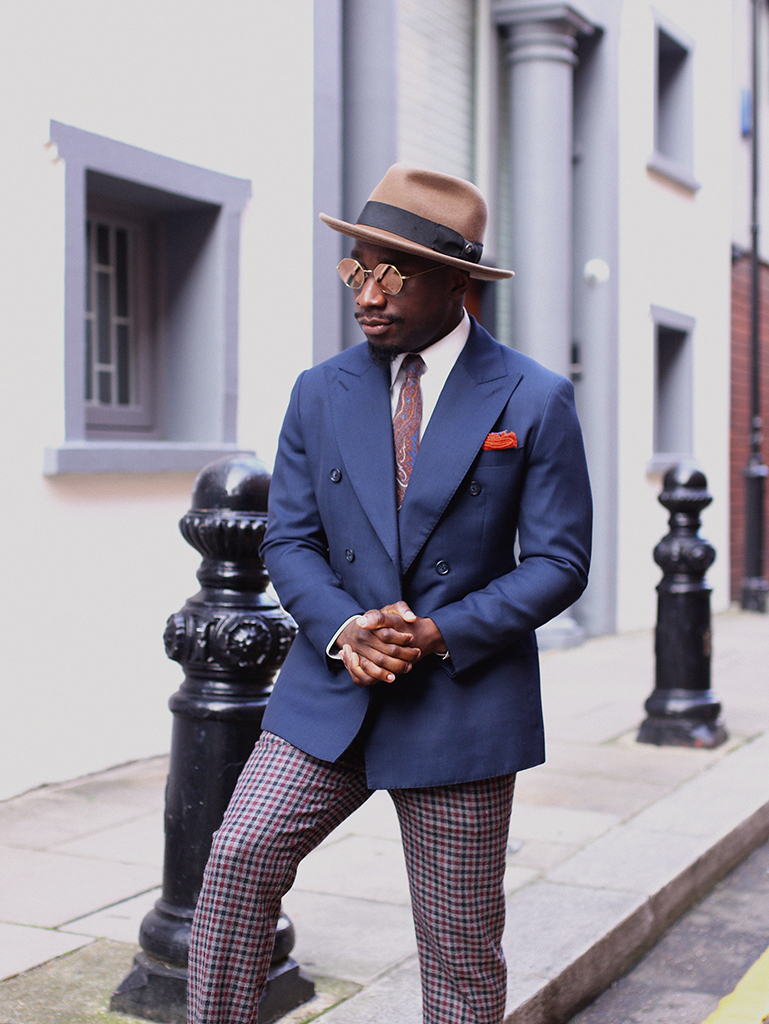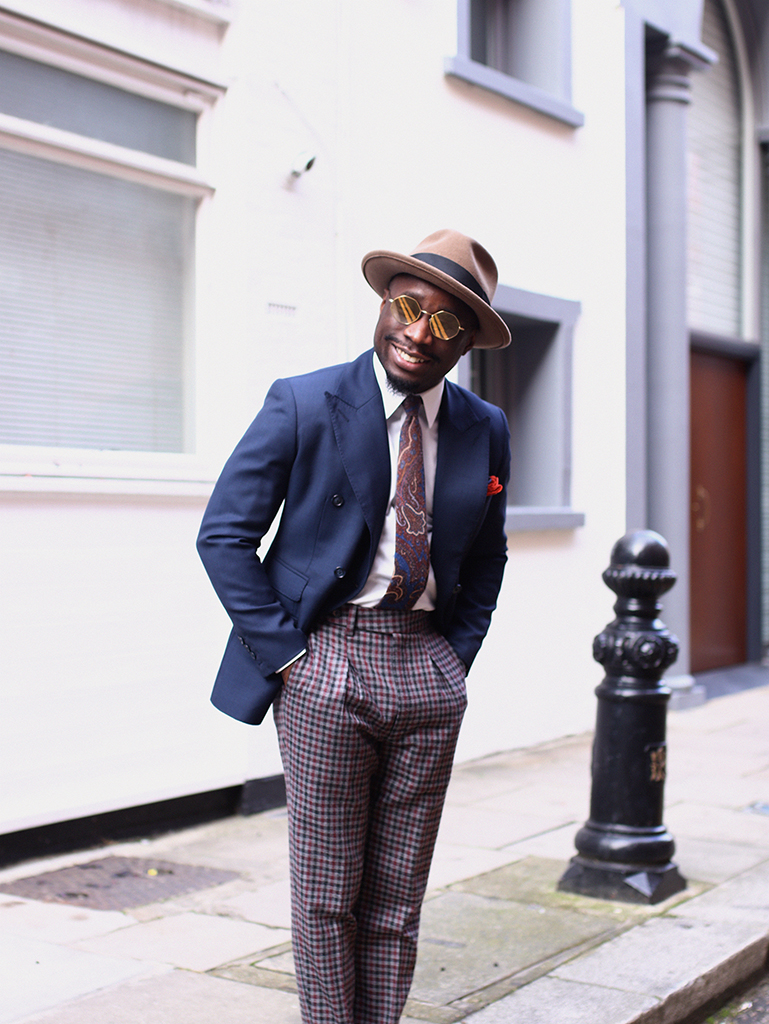 I have commissioned this piece to ensure my trousers remain the focal point of the look – emphasised by the high-waisted, box pleated styling with a custom trouser closure. I have accompanied this with a Marquess London Birdseye double-breasted blazer to balance the overall feel and allow for the adoption of a burgundy wool paisley tie over a white forward-point collar shirt. To avoid it transcending into a winter look, I went with brown as opposed to black for the final accessory. I also opted for a pocket square with burnt orange to somewhat blend with the browns but put a subtly added vibrance to finish up the spring effect.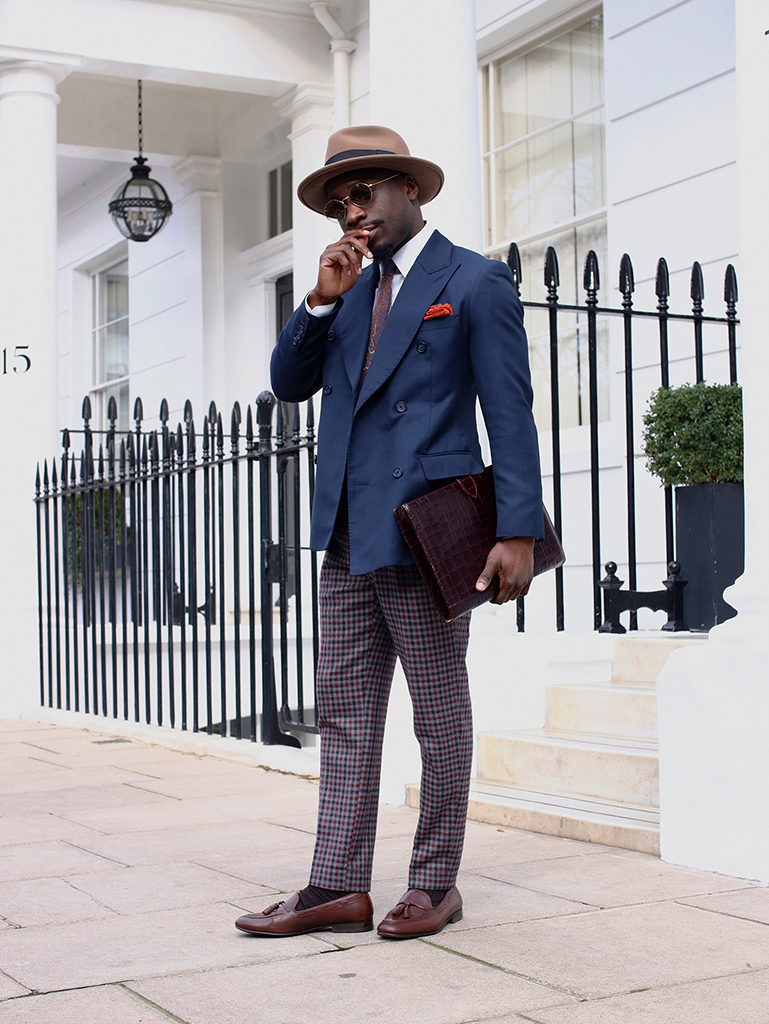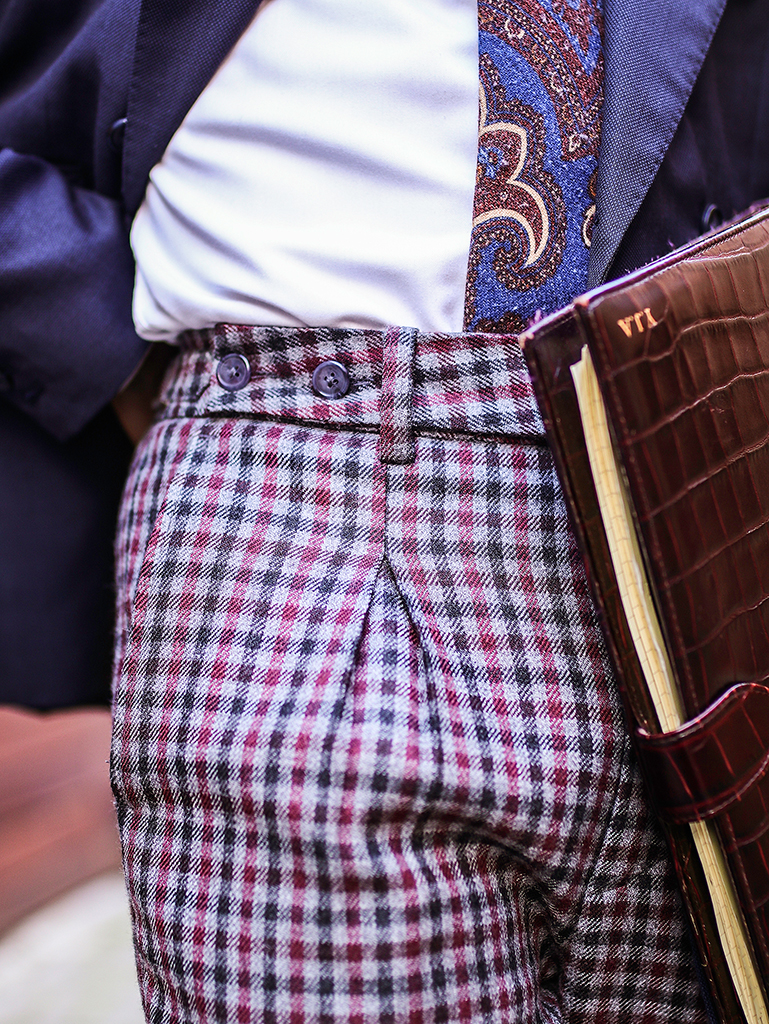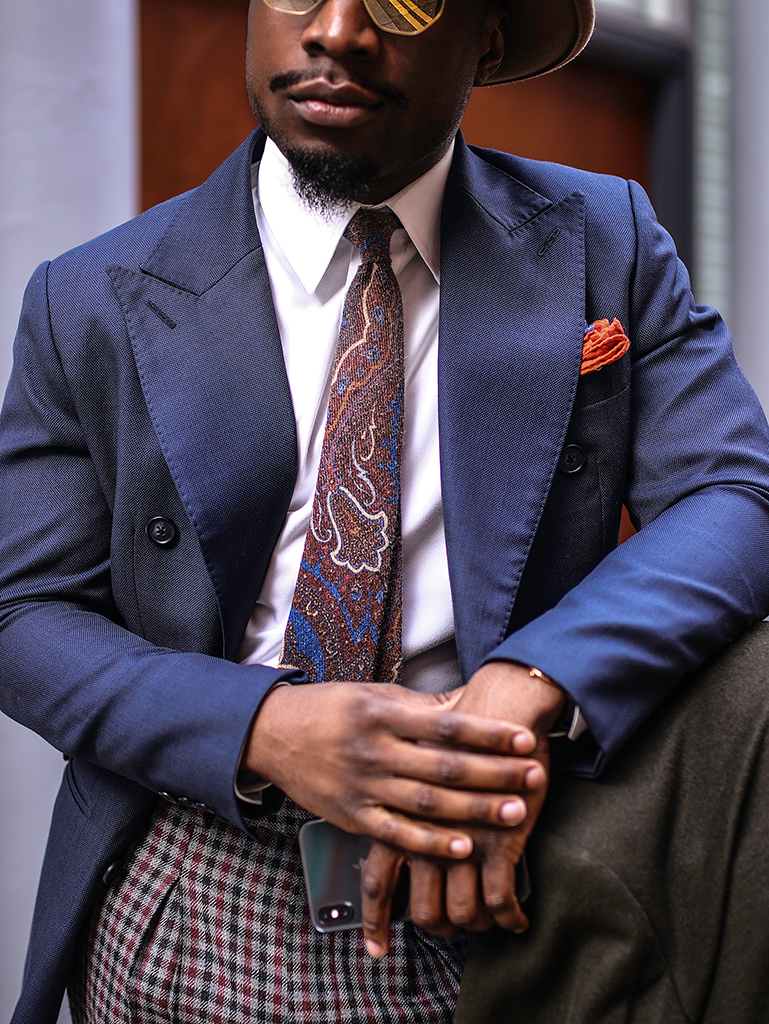 I hope you enjoyed your read.
For more information on commissioning a Marquess London custom garment, email us at info@marquesslondon.com.
Your Favourite Stylist,
Yinka Jermiane