Prior to arriving in Dubai, I believed it was pretty much all about the amazing architectures, luxurious buildings and cars and the desert safaris, until I came across the worlds biggest garden known as the miracle gardens. I must admit, I was both perplexed about the concept and construction behind the beauty that it is but also astounded by the colours and creativity of the different floral displays. It surely is a superlative spectacle.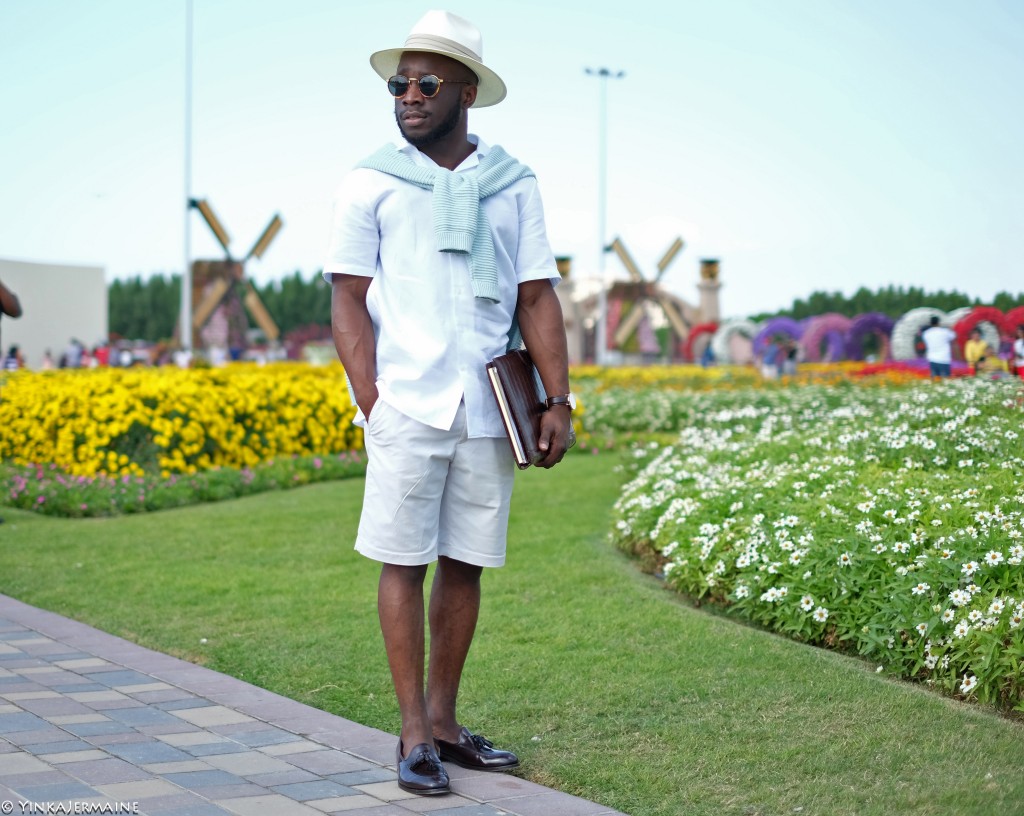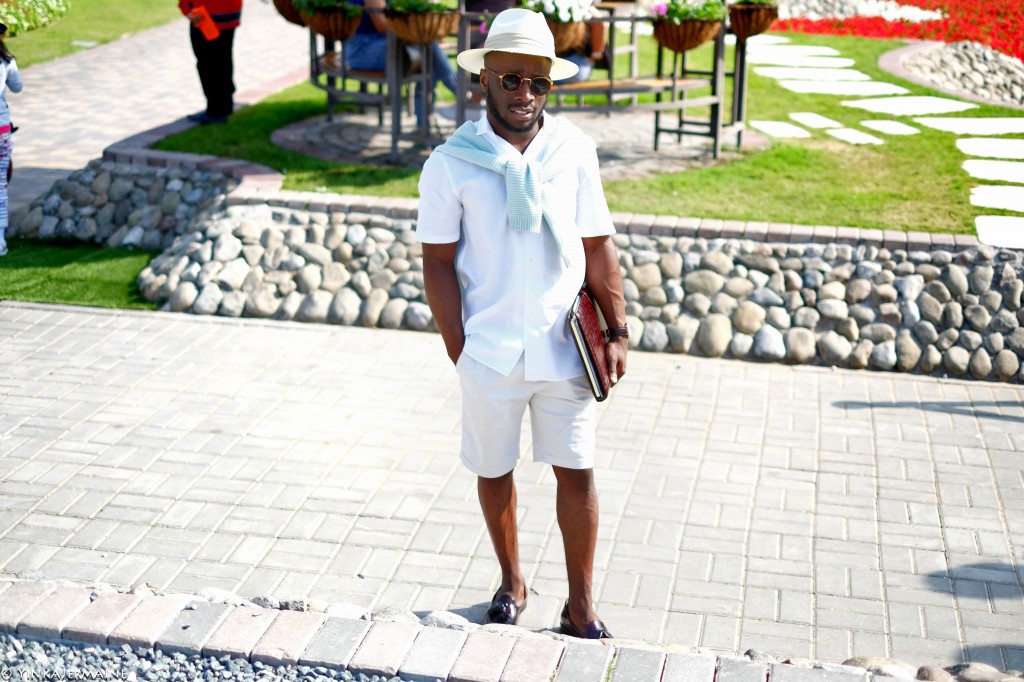 The aforementioned was the main reason behind the location for the shoot and me being a subtlety dressed individual, I thought it would be the perfect place to complement such colour and energy with subtle elegance.
The cuban collar shirt has slowly but surely slipped its way back into being a wardrobe essential for every man. The classic sophisticated shirt gives your outfit all the statement it requires while retaining its simplicity…what more could you ask for. And yes, I've being inspired by the Wolf of Wall Street: Leonardo Di Caprio. Its loose fit and thin material makes it an easy-to-wear summer top.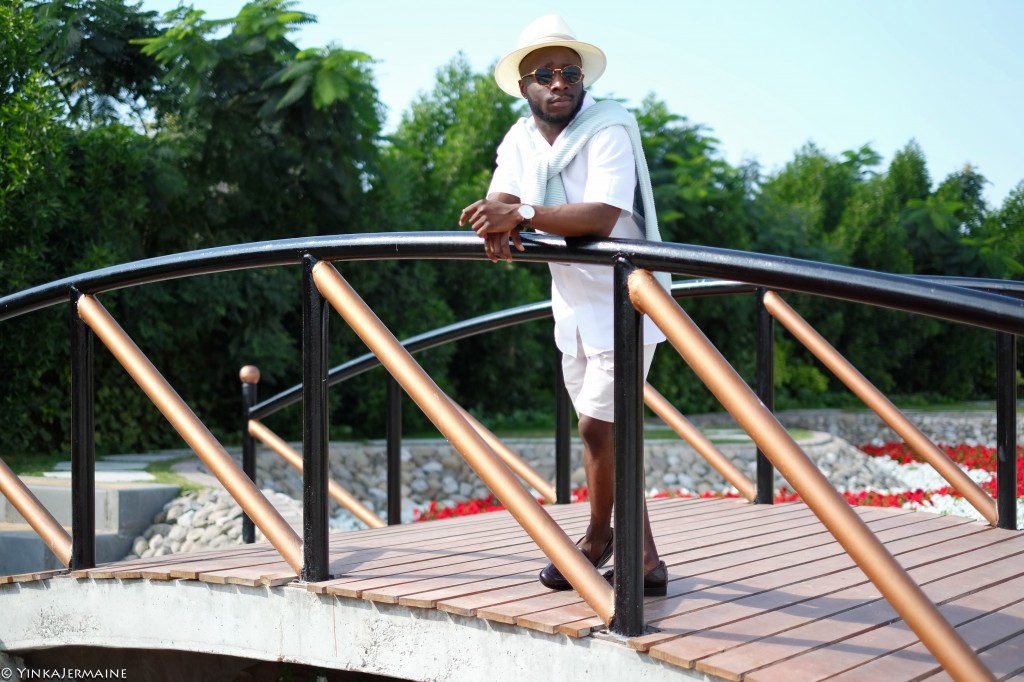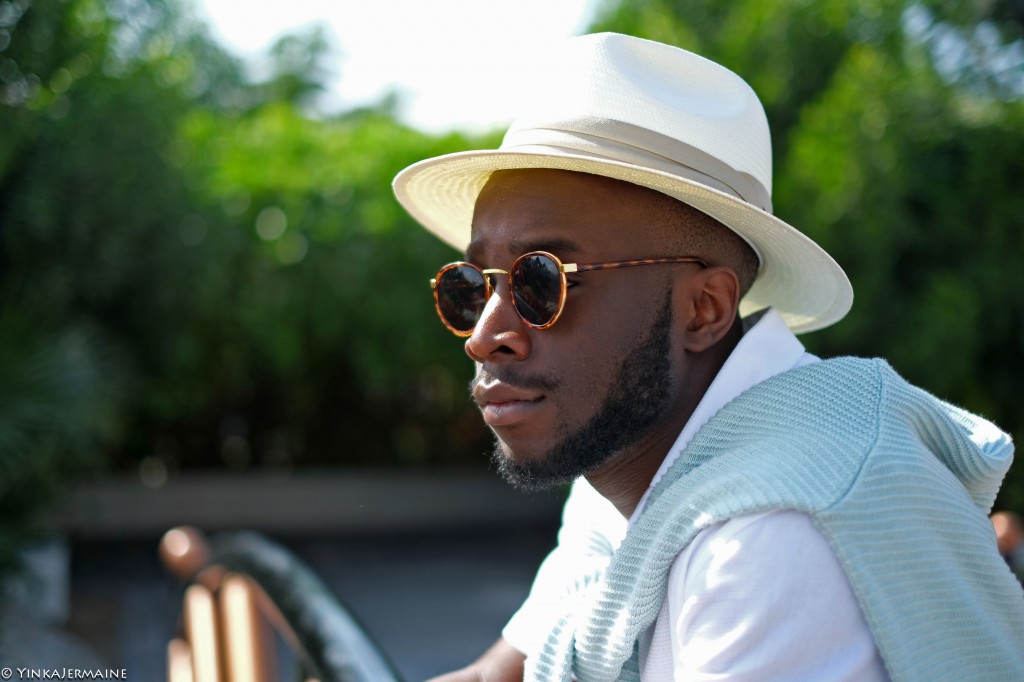 I've paired it with white chino shorts and a lime green ribbed jumper as I always like my summer outfits to remain effortless and very stylish which i like to refer to as subtle elegance.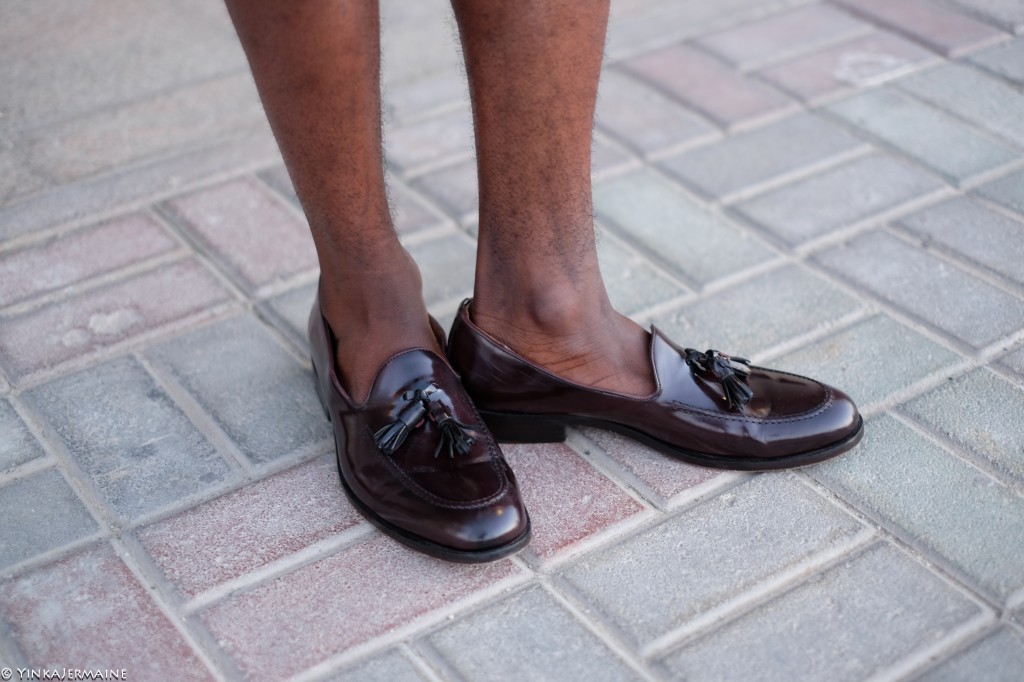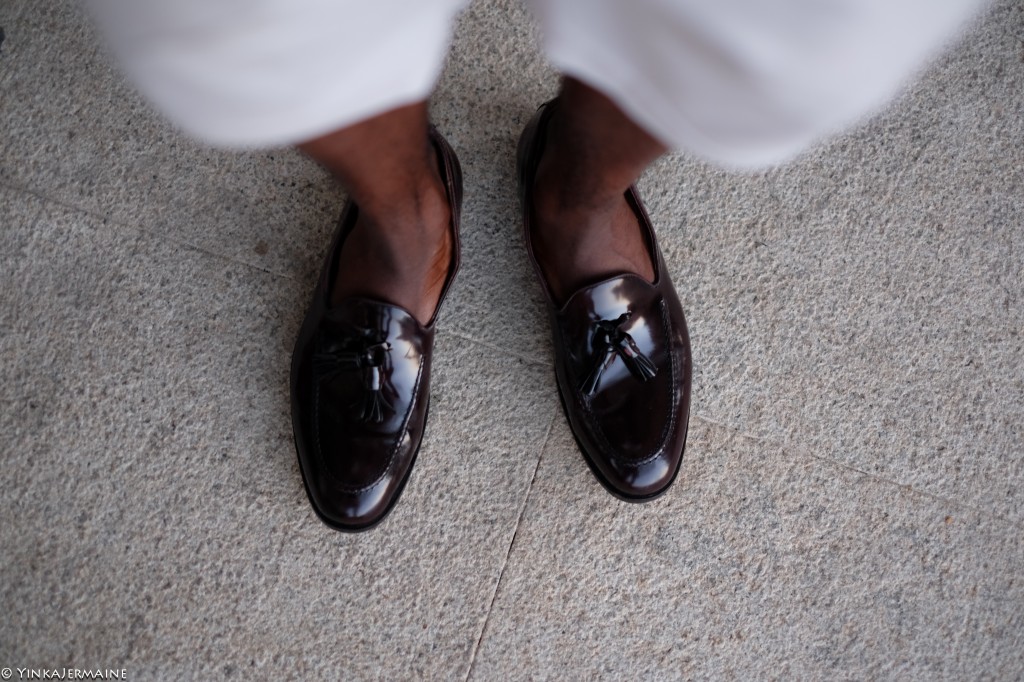 To wrap thinks up I chose to go for my patent tassel loafers for a bit of a smokey and dark touch to the outfit and this was completed by my go to summer hat, the Panama hat. If you know me well, you will know this has become my favourite summer item.
Shop The Look:
Your Favourite Stylist,
Yinka Jermaine