An important aspect to the modern mans style sense is his ability to explore and extend his style principles beyond his usual or customary wardrobe assembles. He should be able to blend his style with an inherently casual touch every now and then so in todays post – the choice of footwear will be the path to achieving it.
With my heavy focus on mens tailoring (regardless of my modern emphasis and take on it), you by default associate the ideal wardrobe with smart and formal shoes with the far end stopping at loafers or chukka boots at most.
However, its important to be less restrictive these days and know how to mix certain items from the pure casual/fashion focused world with the mostly timeless,classic and formal world of tailoring. Especially with the evolving blueprints of activities and events we are starting to see these days, blending elegant experiences with hip details.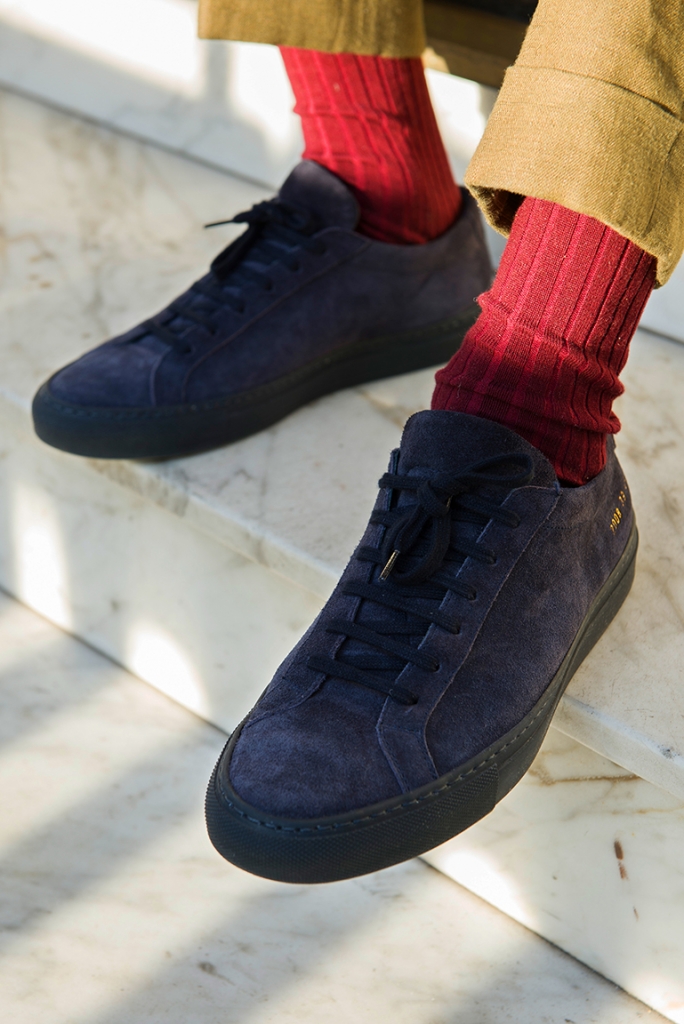 Suede Trainers – Common Projects, Double-Breasted Houndstooth Coat – David Naman, Linen High Waisted Trousers – Marquess London, Burgundy Turtle Neck – Reiss, Burgundy Socks – COS, Newsboy Hat – Failsworth | Photographed by: Raphael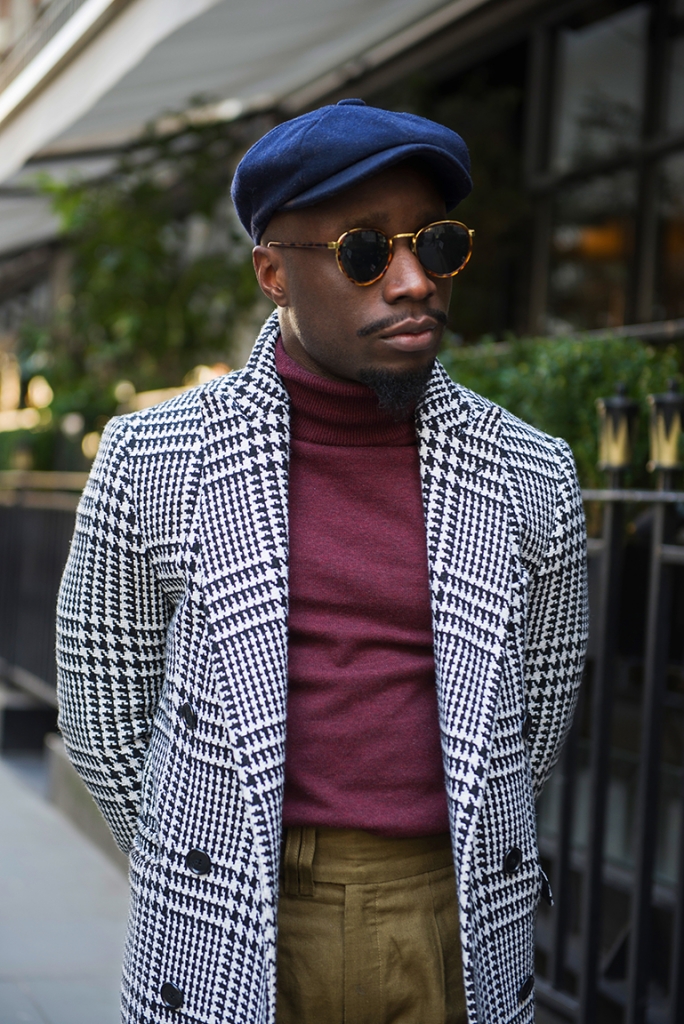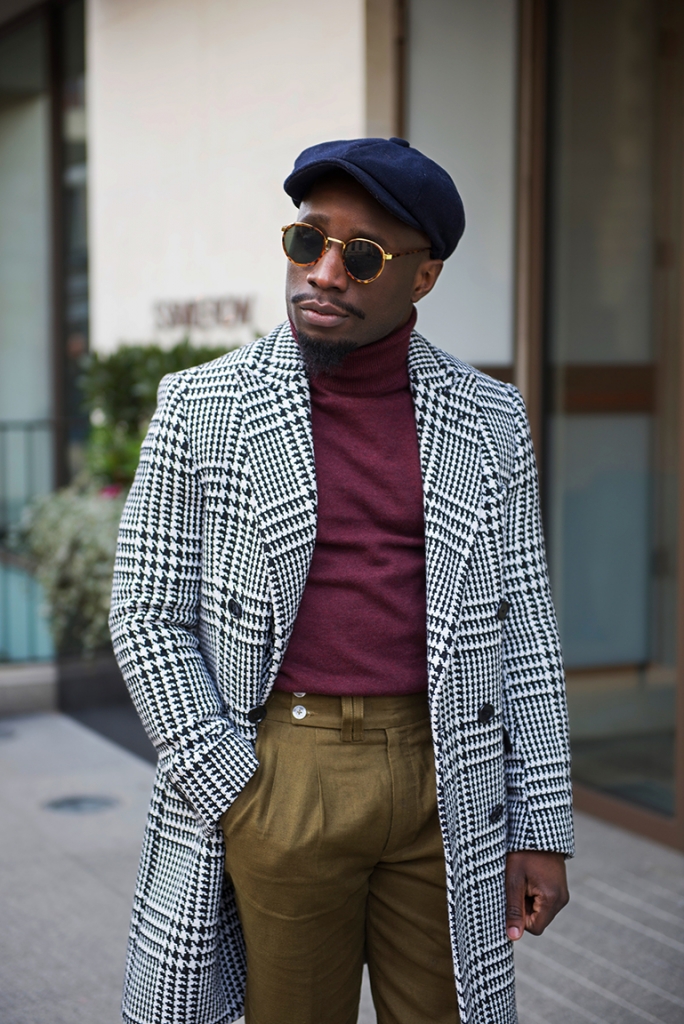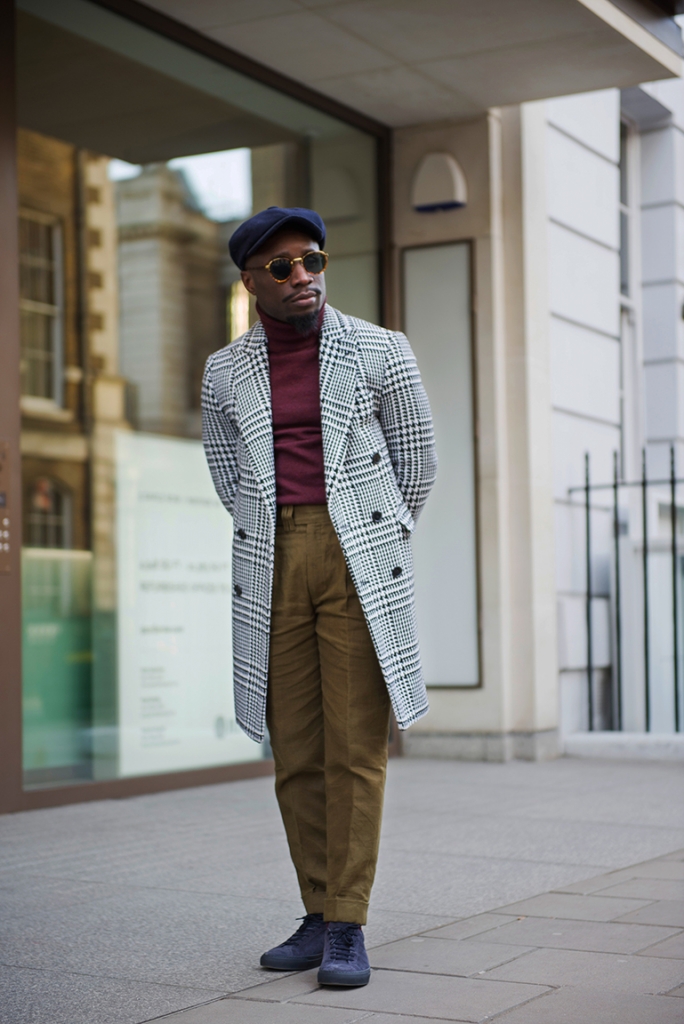 But just how do you achieve such without upsetting the balance of the look and avoid an intentional tag of stepping outside your comfort?
Its much simpler than you might have imagined. Dig deep, identify the virtues of tailoring and look for trainers that best fit those values and then in reverse, ensure your tailoring features certain characteristics that draw it away from a typical classic formal look
Timeless Design + Modern Features (Design)
The ideal design of your chosen pair should mirror that of your modern tailored wardrobe. It should give off a timeless feel, yet with modern subtle features differentiating it from something classic. (The Iconic Number design is a go example here).
The basis should be more on the quality and craft as opposed to it being flashy and filled with designer prints. So something of a single tone or subtly toned at most. In addition, aim for one sleek and compact in design with an elegant feel to it, making it a simple transition from your more formal options.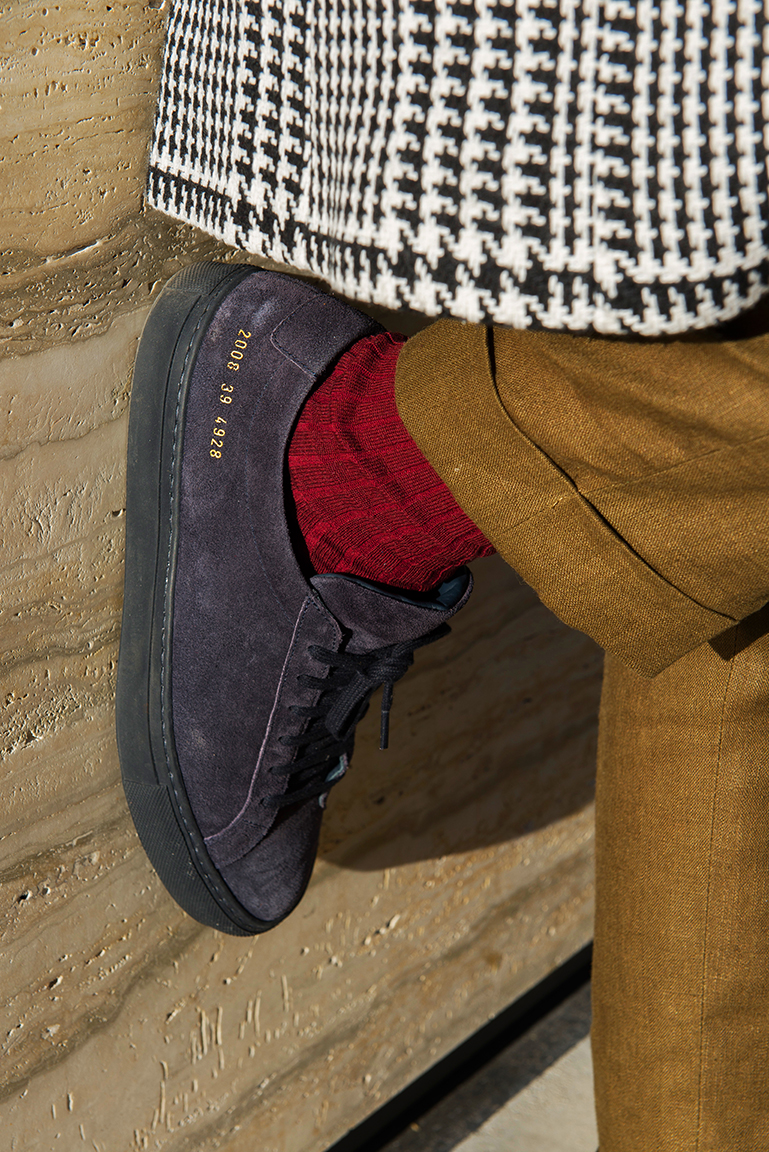 Choice of Tailored Pieces (Style)
On a spectrum of formal to casual, trainers are the ideal representatives of casual wear which means you should be more inclined to lean for your tailoring choices that sit closer to this level.
Expanding on a point covered earlier in this post, a casually refined tailored look which can be achieved with the right material textures with natural highlights (e.g. crease, roughness), construction styles(e.g.natural shoulders), extra detail (e.g. aggressive pleats, turn ups) evident patterns and colours to reduce formality.
Ensure a Match in Craftsmanship (Quality)
Lastly, and probably the hardest and least understood. Yet one that is realised and appreciate over time – The quality. Considering your interest in tailoring, you should already understand the importance of this. Make sure you transcend it into your trainers too.
But how do you go about it? Well without going into to much depth on something you might not have great interest in, you pay attention to the following – good sole binding (be it glue or stitching); work consistency (stitching pattern etc/precision of work; leather quality.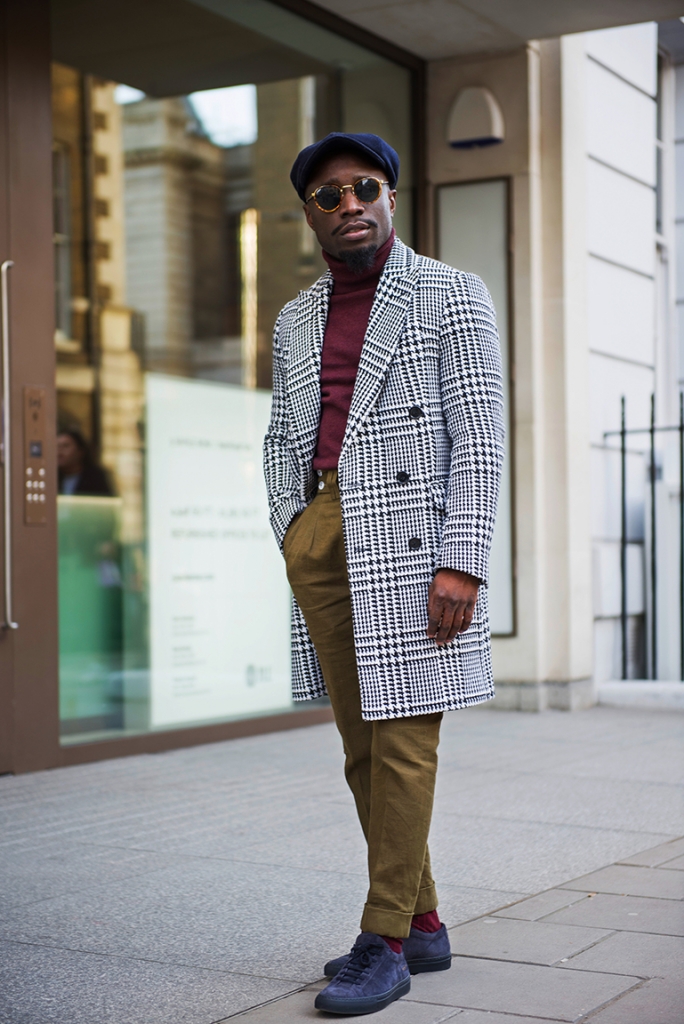 With that said, my whole outfit has been put together with all of the above applied to it and my chosen trainers from my favourite smart trainers brand – Common Projects.
I hope you enjoyed your read.
Your Favourite Stylist,
Yinka Jermaine