Flannel is one fabric Ive been meaning to discuss on the blog for a while now. So I had to commission another piece for myself to better understand and appreciate this intriguing wool fabric in a piece that could yet again become staple to my sartorial wardrobe.
Unlike the usual worsted wool cloth, which many are familiar (most common cloth used for smart garments by reputable tailor houses) has its wool pressed and combed, giving it its sharp and polished look. Flannels are presented in a fuzzy texture, which sees many opt for it as a slightly casual option to the former, usually in classic greys and as mix and match.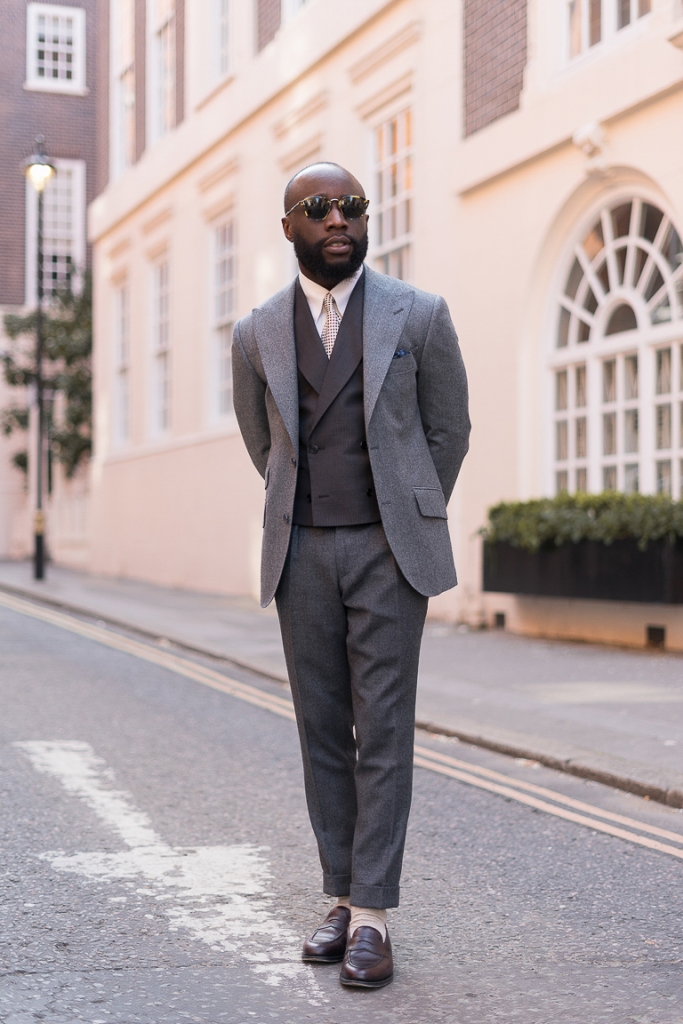 Mid-Grey 295g/m Super 120's Flannel Jacket – Cloth by Reda – Marquess London (Swank Line), Dark Grey 300g/m Super 120's Flannel Trousers – Cloth by Reda – Marques London (Swank Line), Beige Royal Oxford 145g/m Buttoned-Down Shirt – Marquess London (Swank Line), Charcoal Super 110's 280g/m Glencheck Waistcoat- Marquess London (ModCon Line), Burgundy Loafers – Morjas, White/Brown Tie – Viola Milano, Blue Pocket Square – Gieves  | Photographed by: Joel Reinoso (JOLRO)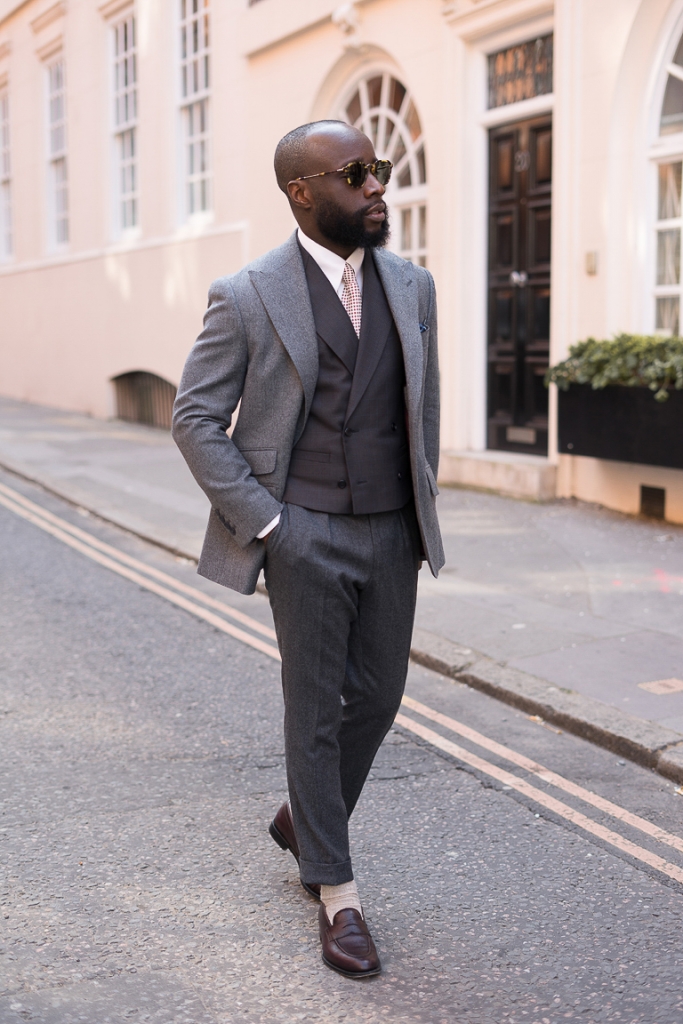 Flannels' texture and weaving enforces its suitability for the colder seasons. You'll mostly see them through Autumn/Winter but also not alien to early Spring. To add a bit of complexity, it comes in worsted and woollen flannel with the former being lighter. But we'll leave this for another day.
In todays post I've put together a subtle yet energetic look, suitable for an office or business occasion through the week during the spring season. The base of the outfit is made up of a Mid-Grey two-piece peaked lapel single breasted Flannel jacket and Charcoal Trousers from the Marquess London Swank Line. I paired it with a Beige Marquess London Swank button-down collar shirt and Beige wool socks to add a bit of Spring splash in small doses to the look, kept apart to increase the focal presence. The Charcoal Glen check waistcoat maintains the intended understated and business appropriate look and  the white/brown silk tie and burgundy calf loafers imposes the modern classic character.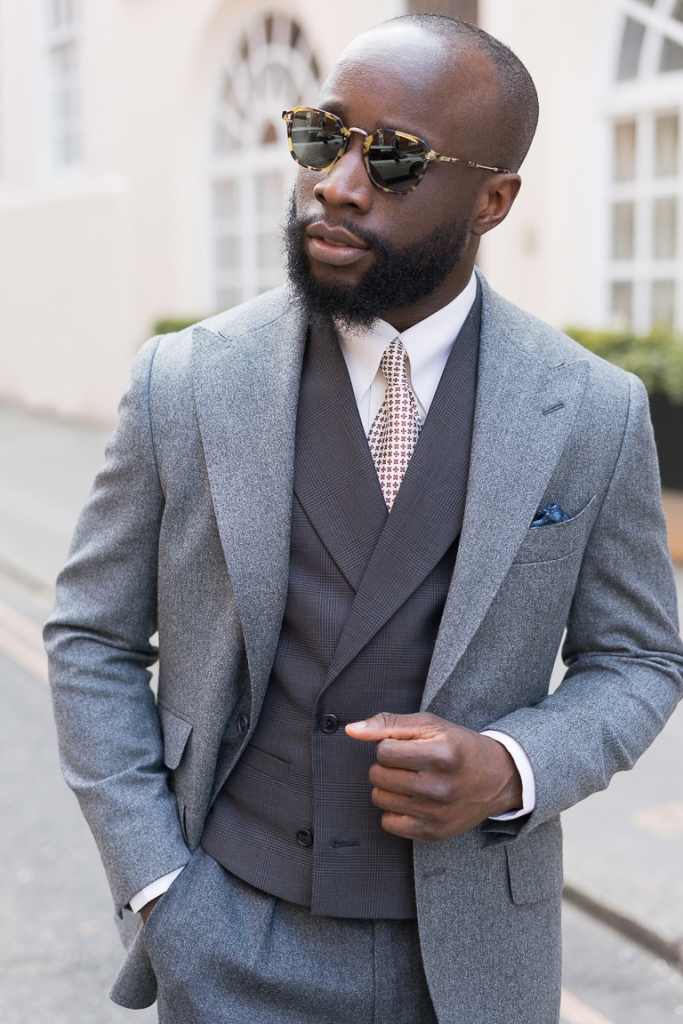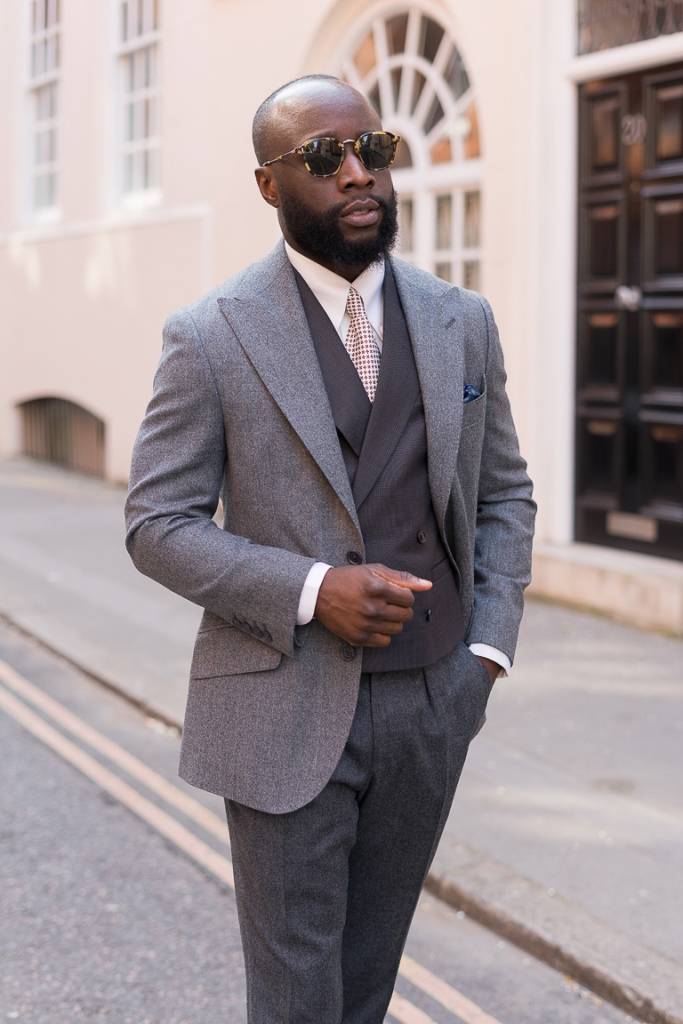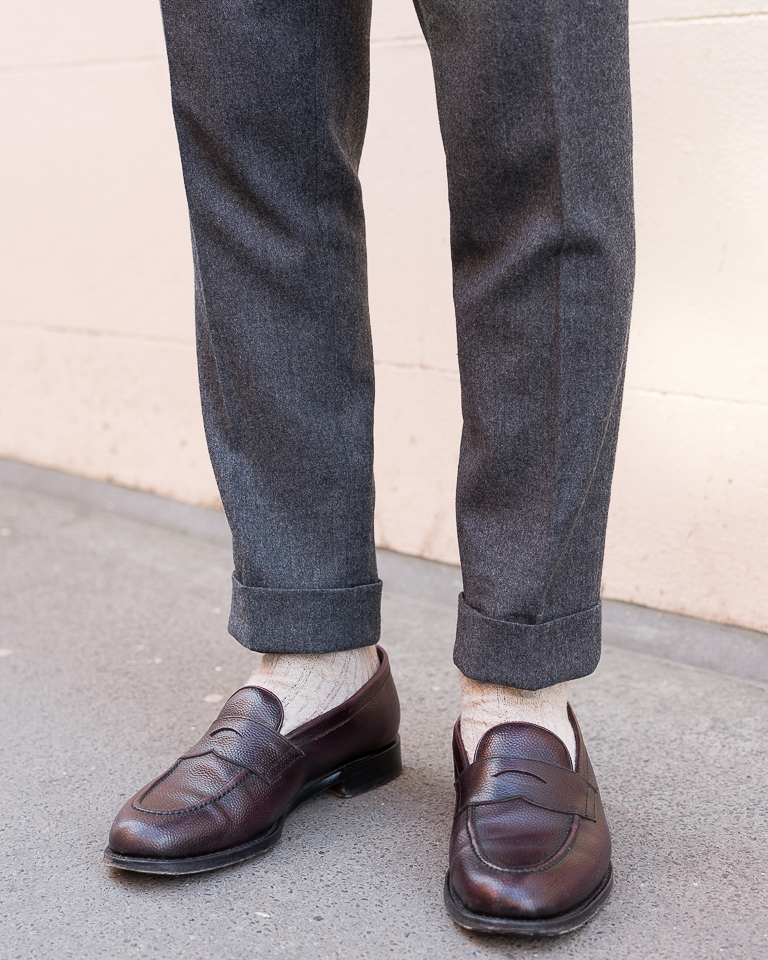 I hope you enjoyed your read.
Your Favourite Stylist,
Yinka Jermaine