Mr. Modish – a persona defined to represent the individual who is unapologetically explorable with colour and patterns, yet maintains an elegant and timeless aura that is not dictated by trends.
From a colour perspective, which mostly dictates whether a look can fall within the Modish persona, it is usually because it relates to working with secondary and tertiary colours.
Today, we are exploring a smart and sophisticated Modish look suitable for a formal and corporate settings. A key element that spotlights the look as formal are the pin dot stripe and the double breasting jacket option.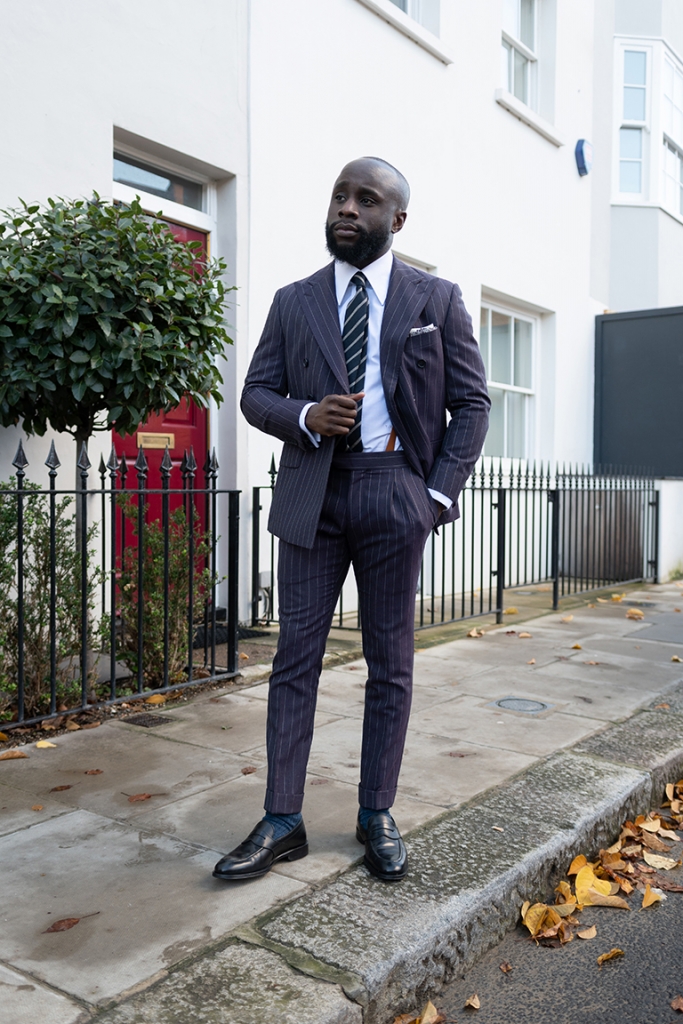 Aubergine Super 120's Pin dot stripe Double Breasted Two-Piece 100% Worsted Wool  Suit – Cloth by Holland & Sherry – Marquess London (Swank Line), White 100% Cotton Poplin Forward Point Collar Shirt  – Marquess London (Swank Line), 7-fold Navy/ White Wool Blend Tie – Suitsupply, Jet Black Saddle Loafers – Massimo Dutti , Pocket Square – Suit Supply, Cashmere Air Force Blue Socks – COS | Photographed by: Alexandra Jones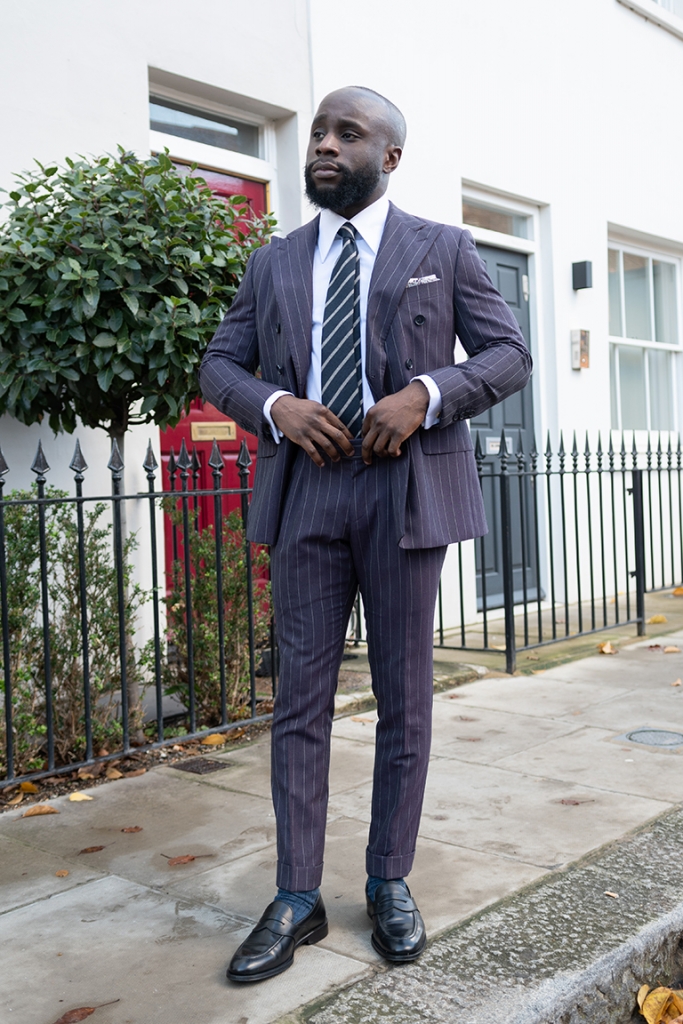 The Aubergine, a colour not typically associated to the corporate world and can be seen as being too bold by many was intentionally muted by the supporting shades of blue. This can be seen in concentrated areas such as the seven-fold navy/white wool blend tie and cashmere blue socks. Further accentuated with my choice of footwear – jet black saddle loafers. I chose White for the shirt and pocket square, as it gives a fresh palette and sharpens the look, reason it is usually seen with peak corporate looks.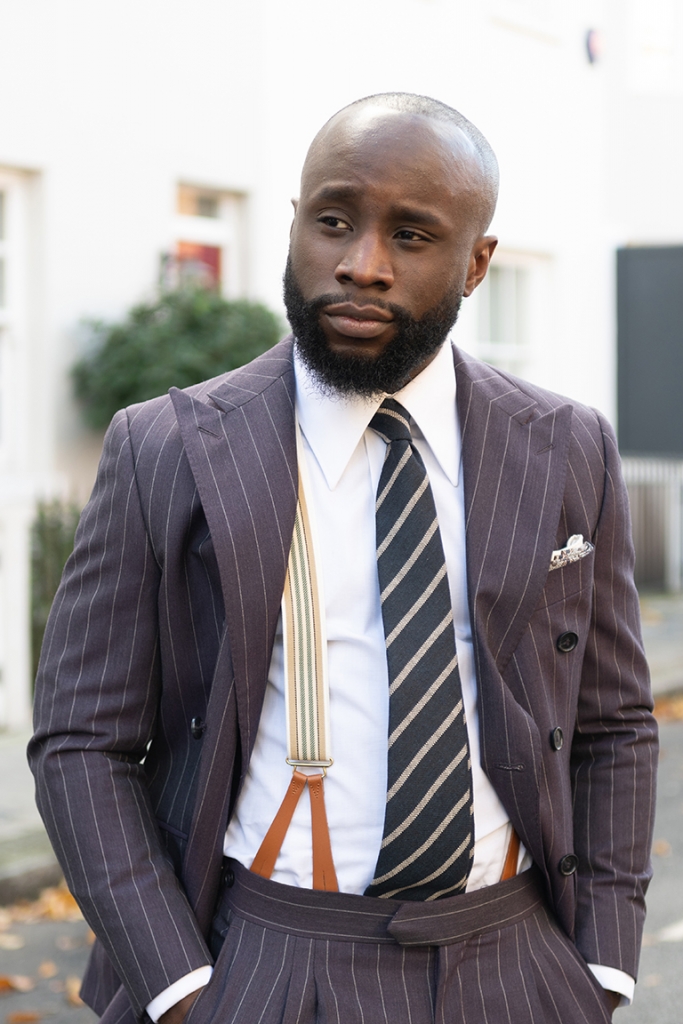 I hope you enjoyed your read.
Your Favourite Stylist,
Yinka Jermaine