On the Corporate Man series today, I am talking through a suitable look for an important/high profile occasion at the office, post Monday/Tuesday. One I like to call the Midweek Boardroom Magic!
As discussed multiple times on the blog, the importance of dressing right and commanding for an important meeting or presentation should never be underestimated. If anything, it should be slightly overestimated! Not only does it leave a strong initial impression on your attendees, it develops, supports and massages the required amount of self confidence needed to handle such an occasion. Especially when you are reaching the heights of an advancement at the workplace or a situation changing pitch. First thing first, your fit is one of the most important aspects to this as it gives off a well mannered and well kept view of you. An individual who takes good interest in paying attention to detail and aura. This is then followed by  your style choices, colours and pairings.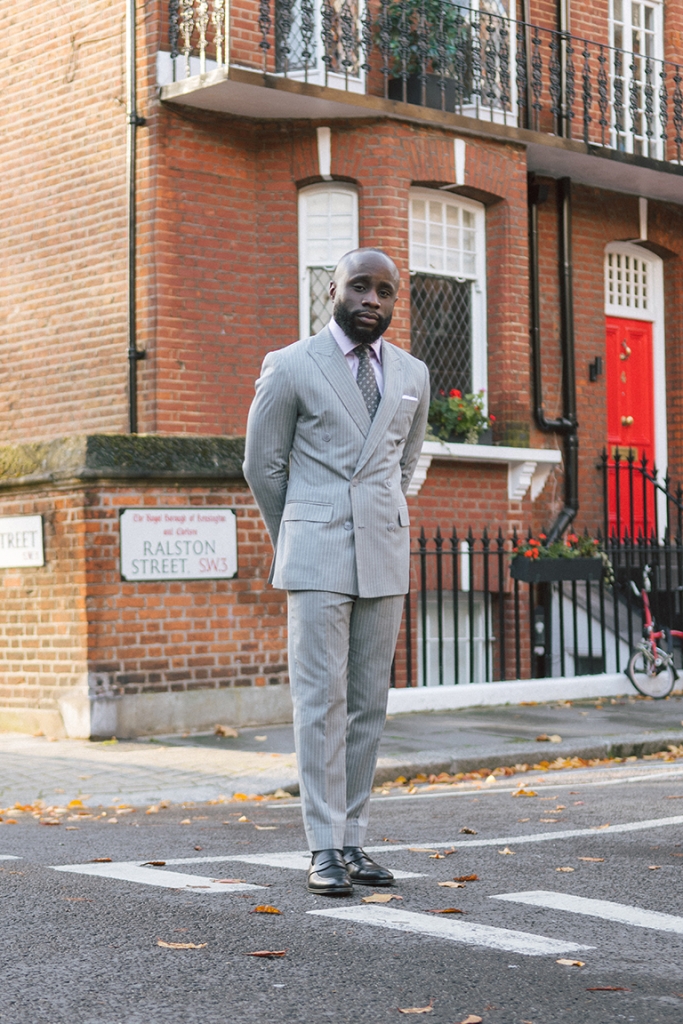 Grey/White Super 120's Pinstripe 100% Wool Two-Piece Suit  – Marquess London (ModCon Line), Pink Twill 100% Cotton Spread Collar Shirt  – Marquess London (Swank Line), Dark Grey Silk/Wool Tie – Suitsupply, Jet Black Saddle Loafers – Massimo Dutti , Pocket Square – Gieves & Hawkes | Photographed by: Alexandra Jones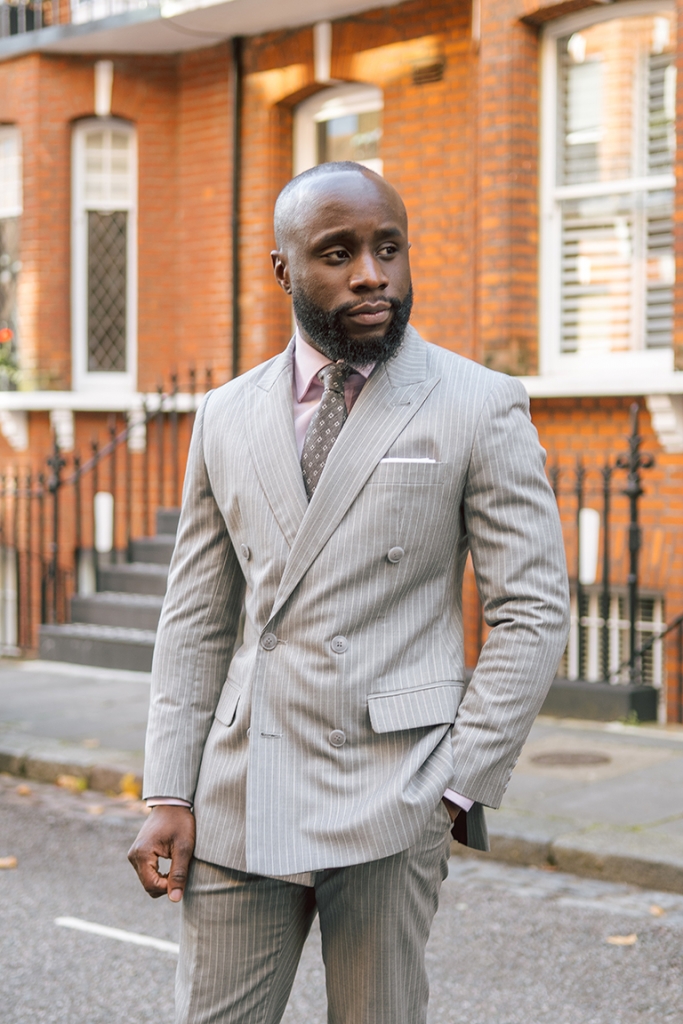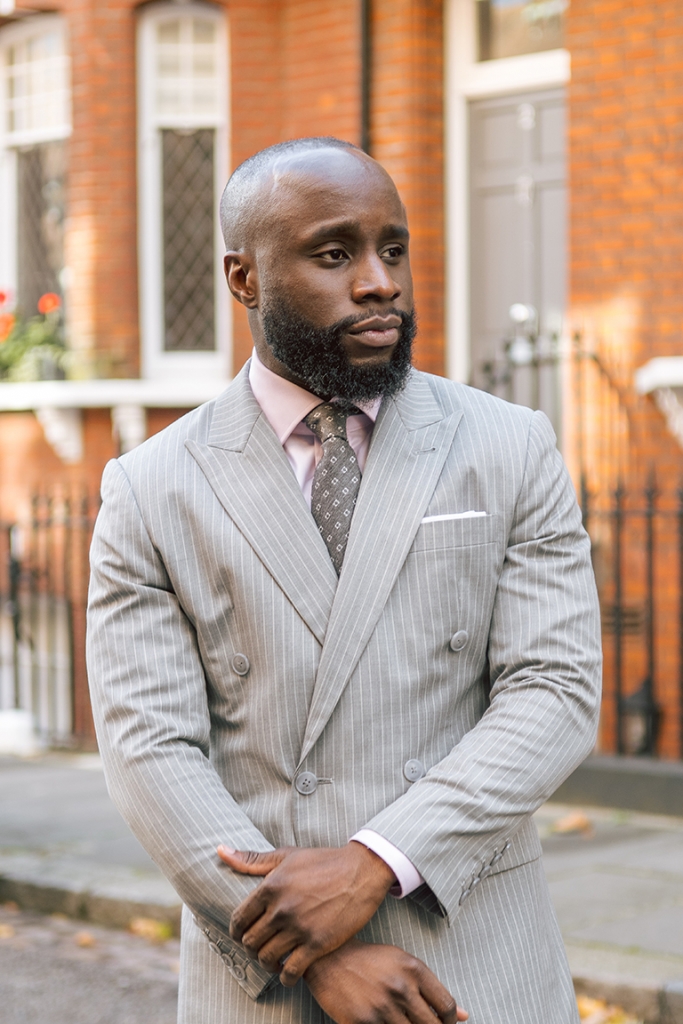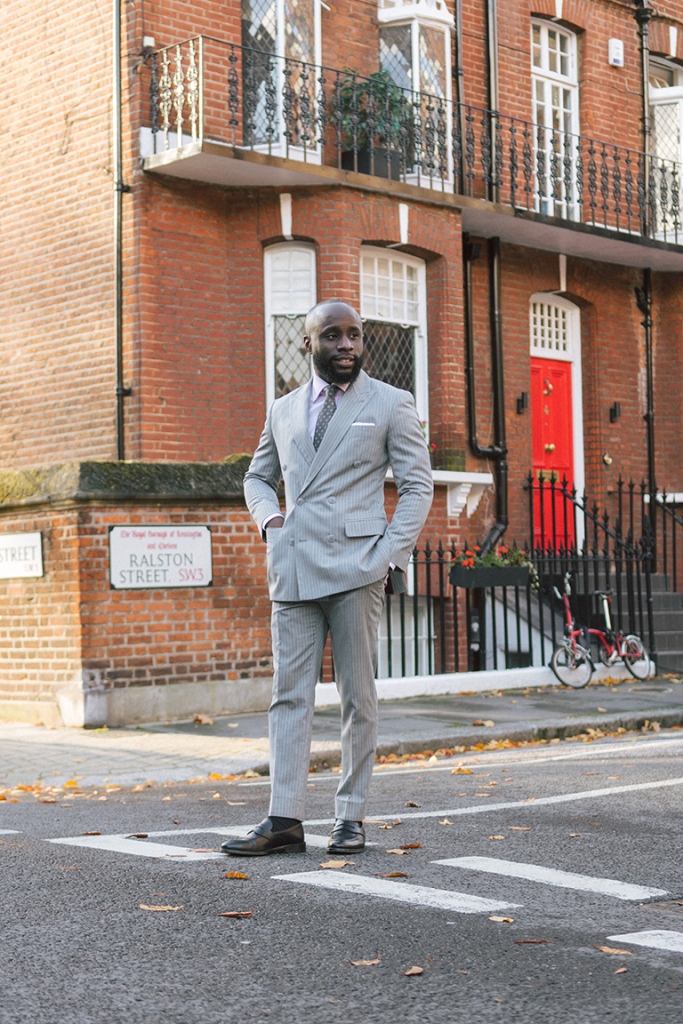 As opposed to a typical start of the week power look, I aimed at touching upon one during the week that doesn't call for an utmost sharp classic look of the Navy and Whites. But one suitable to cater for toned down formality as the week reaches its climax period.
Ive gone for a light Pink Spread Collar Shirt paired with a Grey/White Pinstripe double breasted Two Piece suit. Pinstripe would always remain one of the most formal patterns you can get. If anything, it gives a more formal touch to a plain look due to the strong vertical lines running across and lengthening and slimming the frame of the individual. The pairing of grey with white to add energy to the overall look. Something also insinuated through the pocket square.
The light pink was then a great colour to add a complimentary mix to the Grey/white blend considering it is a warm colour, it brings character and personality to the sharp and strong cold colour present in the Double Breasted. This complementary blend was the main aspect to achieving the Midweek Boardroom look. Further, I opted for a Jet Black saddle loafers as another way to subtly emphasis the midweek feel of the outfit.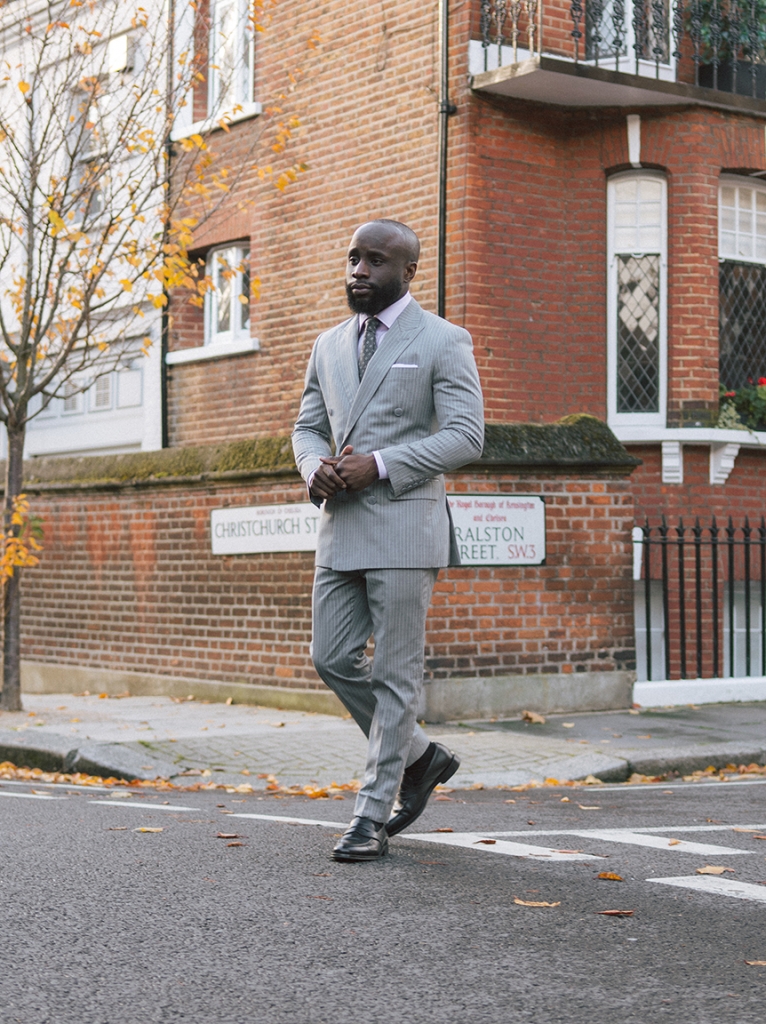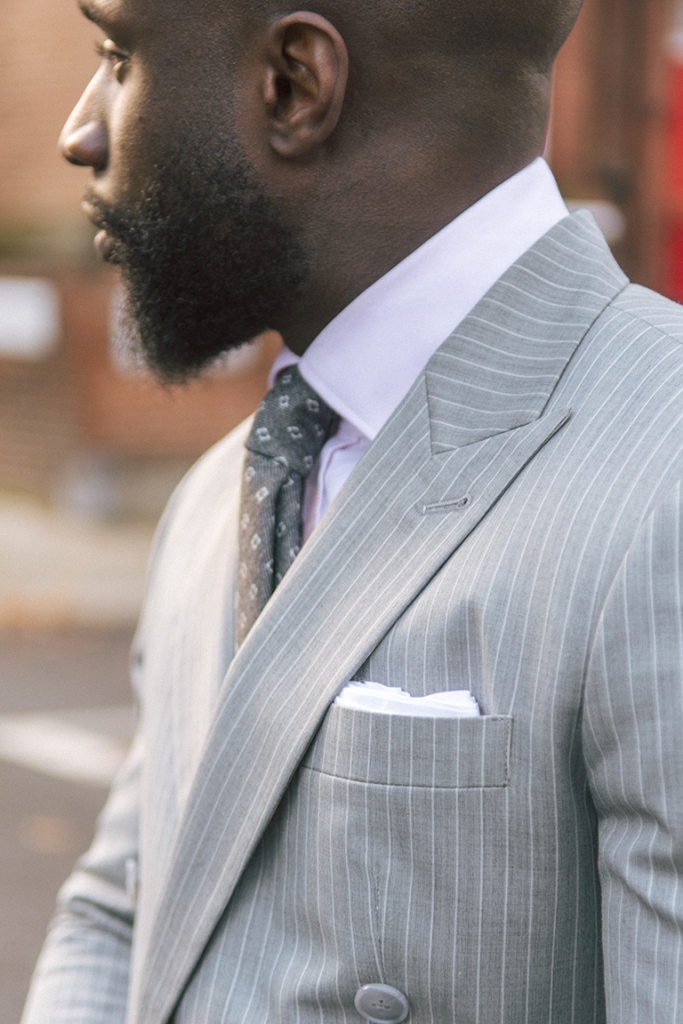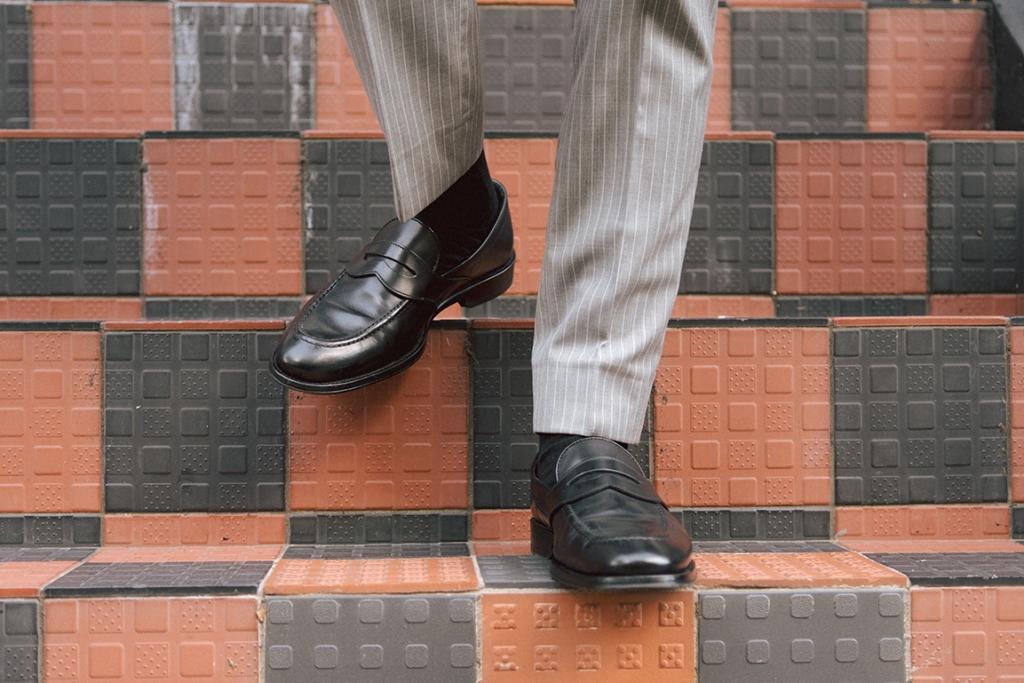 With the style choices, the double-breasted peaked lapel, flap pockets with strong shoulder padding all scream business and utmost formality. And with a 260 Super 120's 100% wool cloth used for the two-piece, it can be deemed suitable for most seasons through the year.
For more information on acquiring a Made to Measure tailored garment, contact Marquess London.
Your Favourite Stylist,
Yinka Jermaine