The modern gentleman should not be solely defined by the clothes he wears. For this reason, I continuously point out to all of you, especially to those of you who know me personally that one of the key things about my style goes beyond clothes.
The clothes you wear should be a reflection of your culture, persona as well as your journey. In other words, your past, present and your future. This is why your appearance creates a first impression and resonates your personal identity even before you speak when meeting someone for the first time. It also strongly correlated with the way you feel about yourself as well as the way you carry yourself.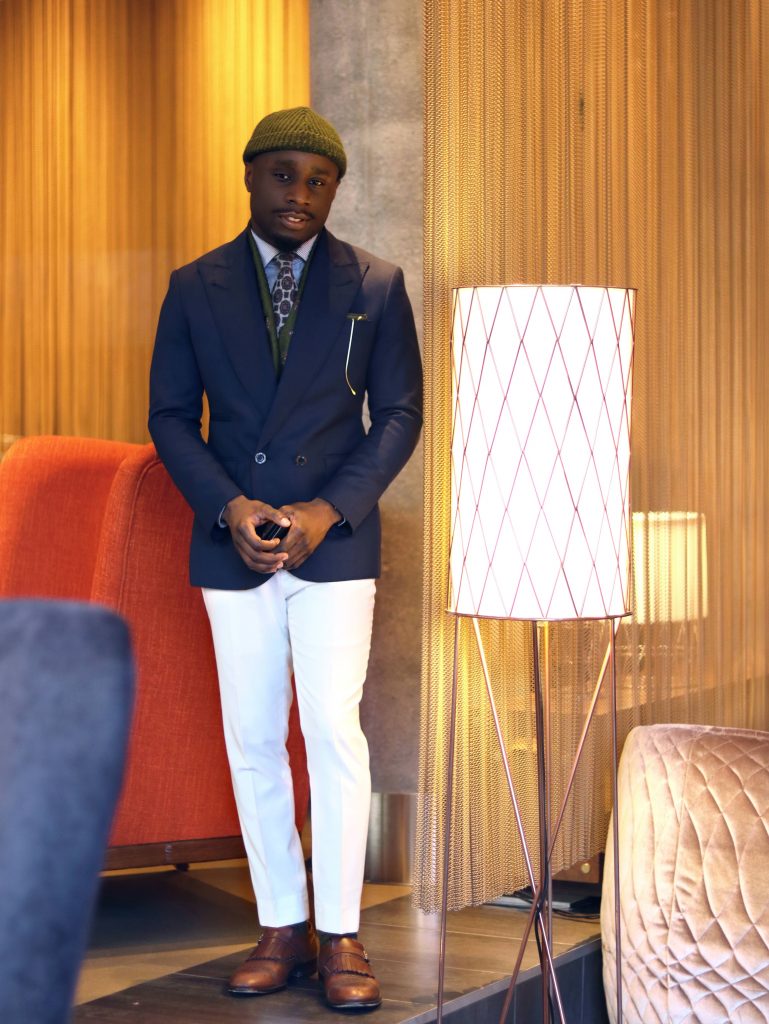 2-on-2 Birdseye Double Breasted Blazer – Marquess London, Olive Beanie – COS, Wool Tie – Suitsupply, Blue & White  Stripped Shirt – Marquess London,Super 150's Merino Wool Trousers – Marquess London, Ancient Madder Silk Scarf – Etsy,  Shangai Monk Shoes- Russell & Bromley, Burgundy Socks- COS, Pocket Square – Suitsupply | Photographed by: Sleame Carter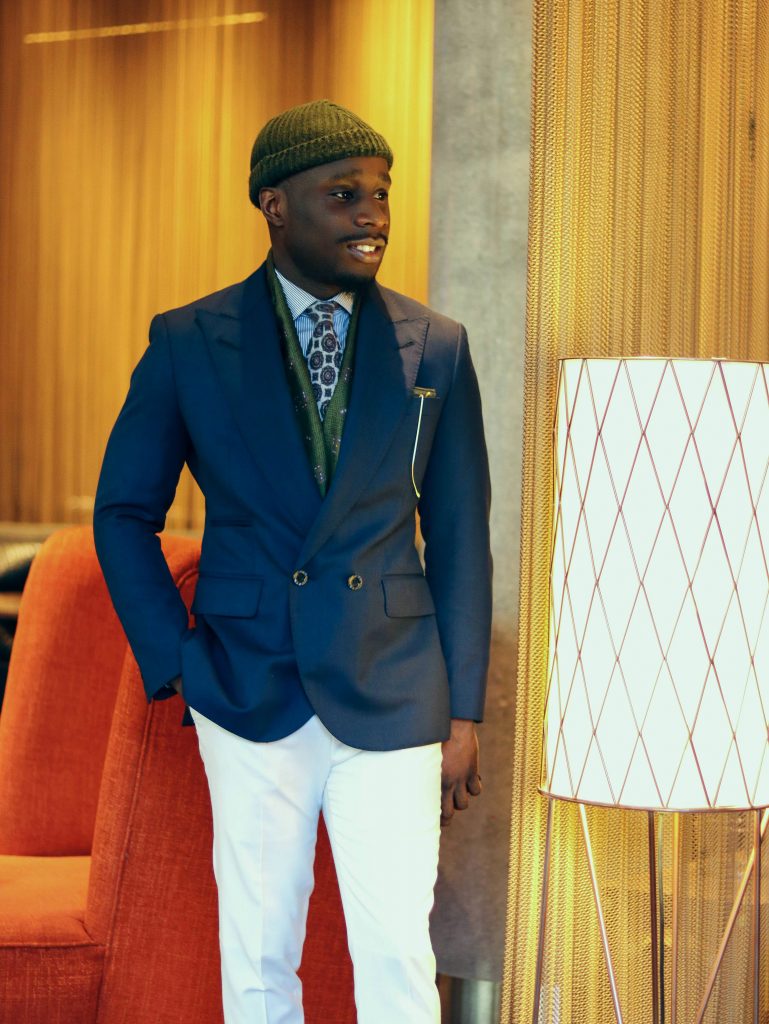 Albeit, the modern gentleman would be without finesse if he is unable to transcribe these values into a lifestyle. For this reason, today's main focus will be on a key attribute you should instil into your artillery; in simple terms 'aiming for the gold in the dirt'. This echoes a combination of positivity, attention to detail and perseverance. In previous posts, I have talked a lot about the 'statement look' and effectively knowing how to stand out from the crowd in either an understated statement look or bold statement attire. In the same light, this should also be transgressed into your lifestyle. Thus, these three values should always resonate with you in order to remain on top in anything that you do.
Firstly, embracing a positive approach in anything that you do will allow you block out judgemental attitudes, comparisons as well as any negativity that you could have had before you actually start an activity. Primarily, you should go in with a fair mind. This will enable you see things for what they actually are and this puts you in the best position.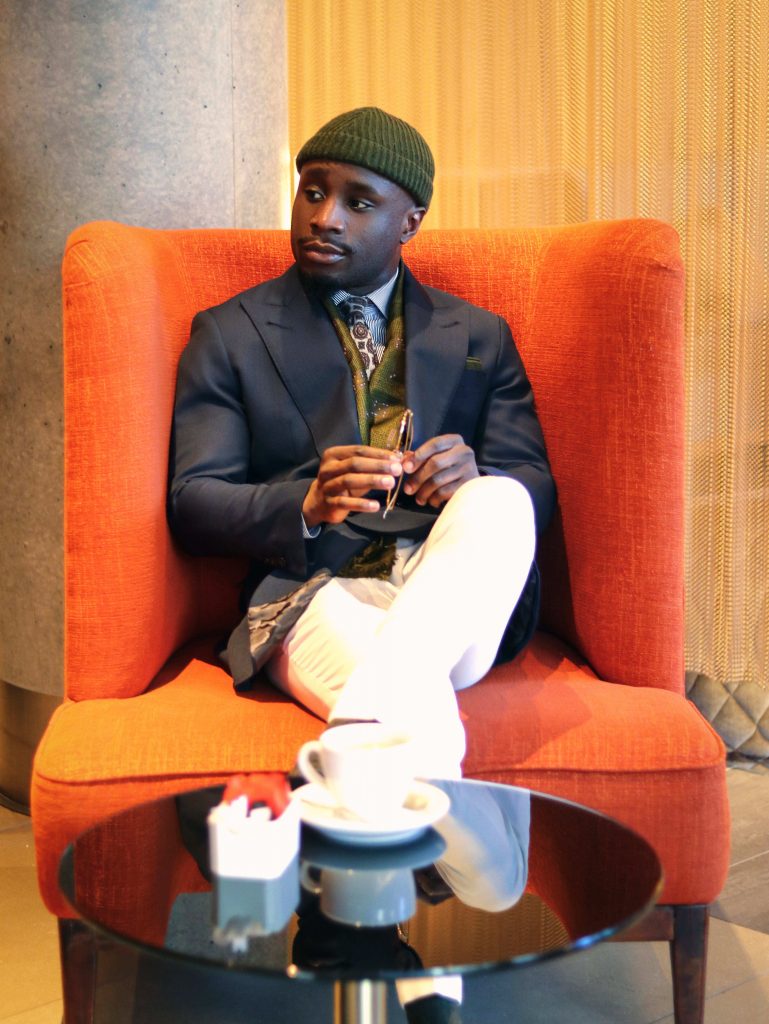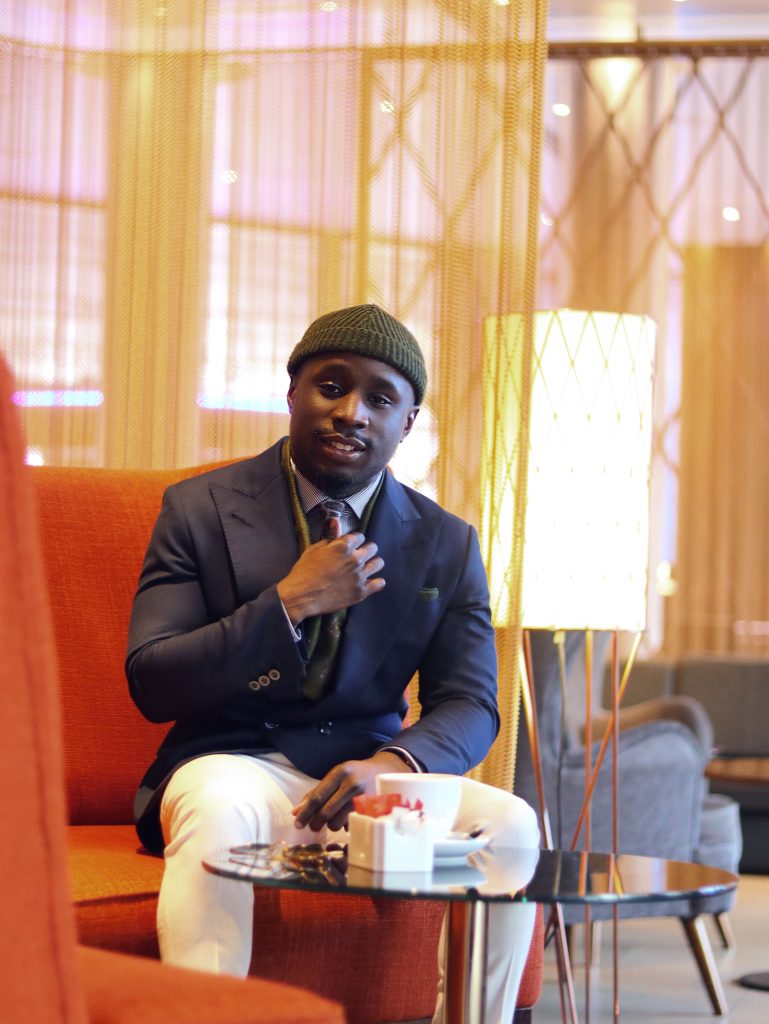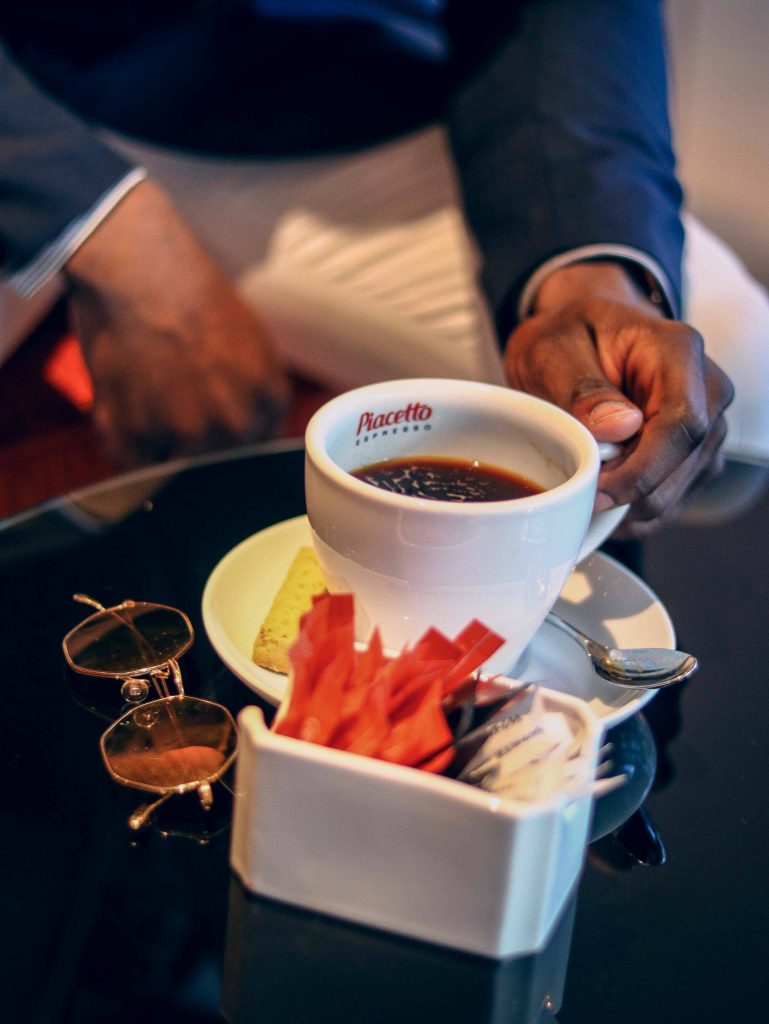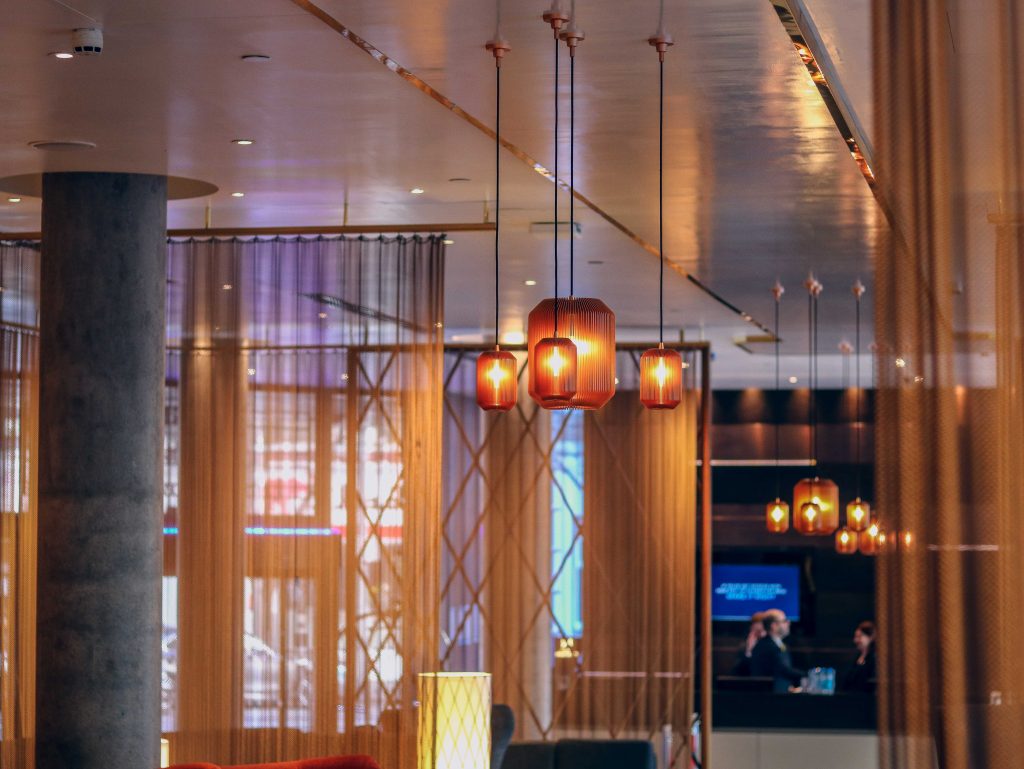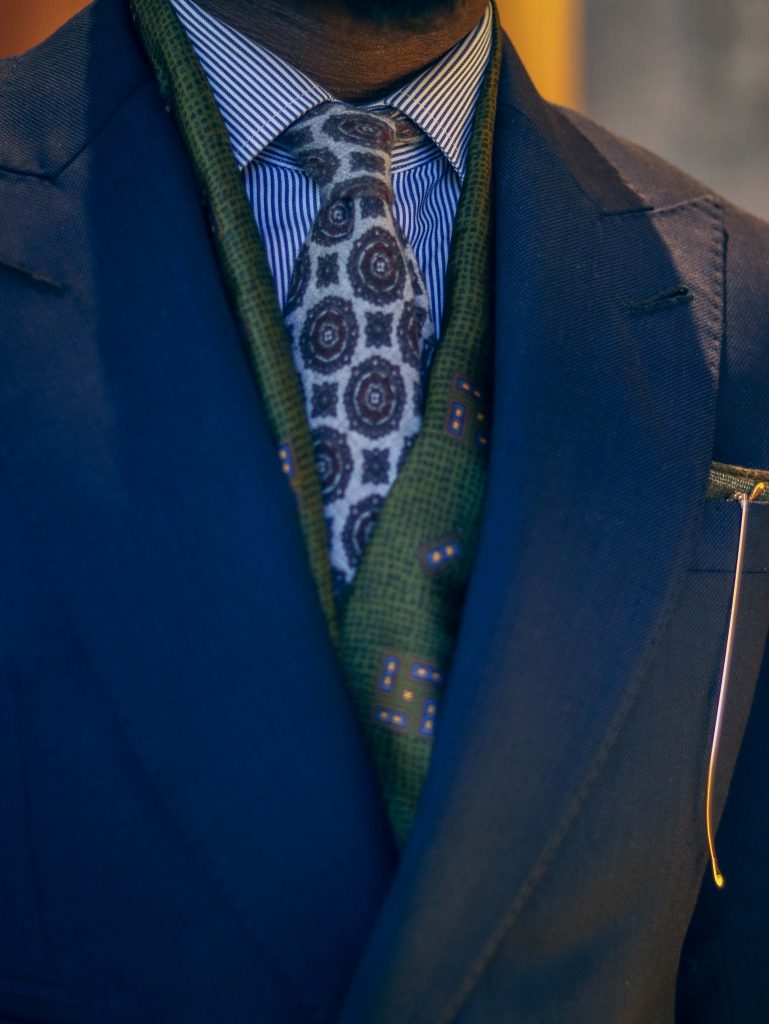 Subsequently, this brings us to the point where you differentiate yourself from the rest. Adhering to the approach applied earlier, you very much still have everything on the table assessed effectively. Thus, you must utilise this and ensure no stones are left unturned. In menswear, there is a lot of emphasis placed on 'the detail' as this is what we believe matters. The popular adage which says 'when you pay attention to the details, the bigger picture takes care of itself' solidifies this thus illustrating that the solution might sometimes be within the small prints of any activity you tackle. With the application of both values, a trained eye can find a solution or a breakthrough to challenges many have been unable to overcome.
Finally, to mine gold from the dirt doesn't happen in seconds, it takes continuous labour and perseverance to ensure the goal is reached no matter the obstacles presented. This involves digging deeper and observing the details in order to identify the worth and value so that you are able to achieve your target. So, don't expect an easy ride but learn not to give up as there is always light at the end of the tunnel.
I hope you enjoyed your read.
Your Favourite Stylist,
Yinka Jermaine