Style goes far beyond the outfits worn by you. It is a reflection of the stern influence of your culture, lifestyle, comfort, aspirations, views etc. It is one of the key factors that shows the difference between fashion as it remains intertwined with your outfit choices through your lifetime with only slight tweaks and minor incorporations of trends etc.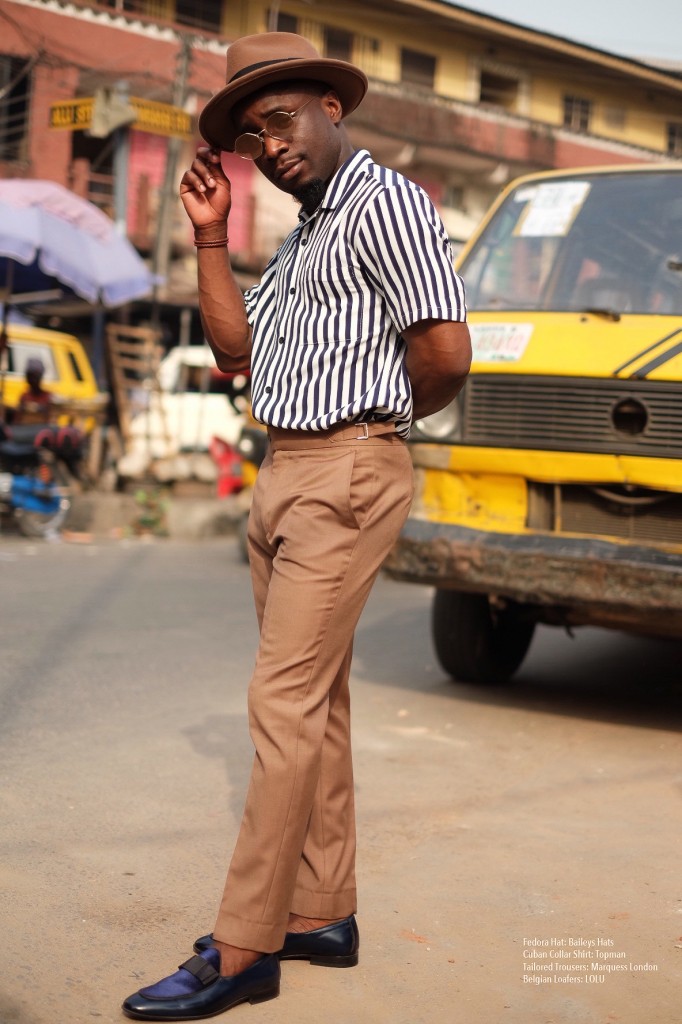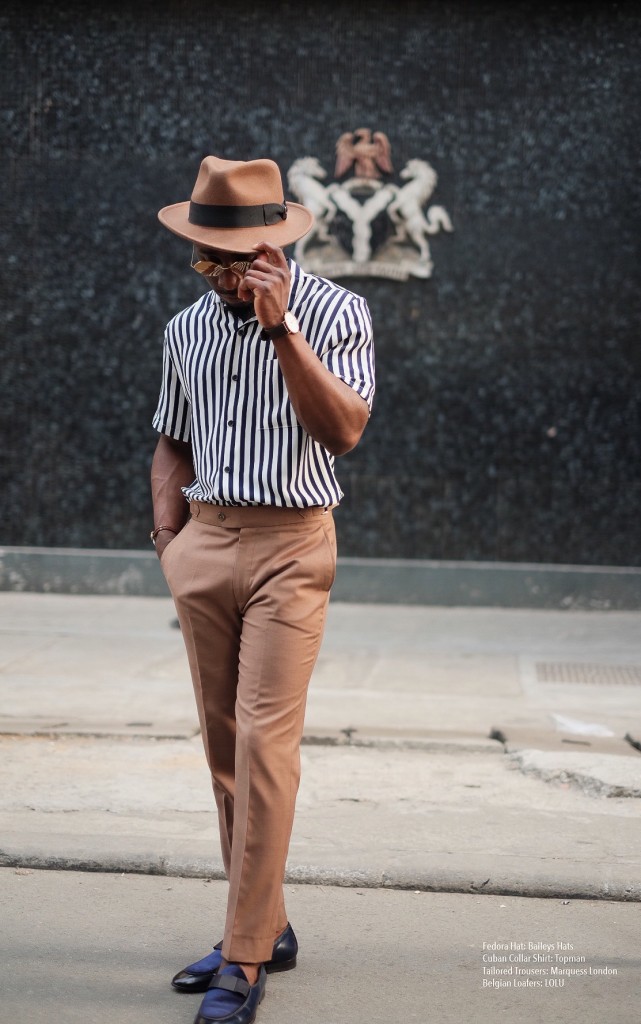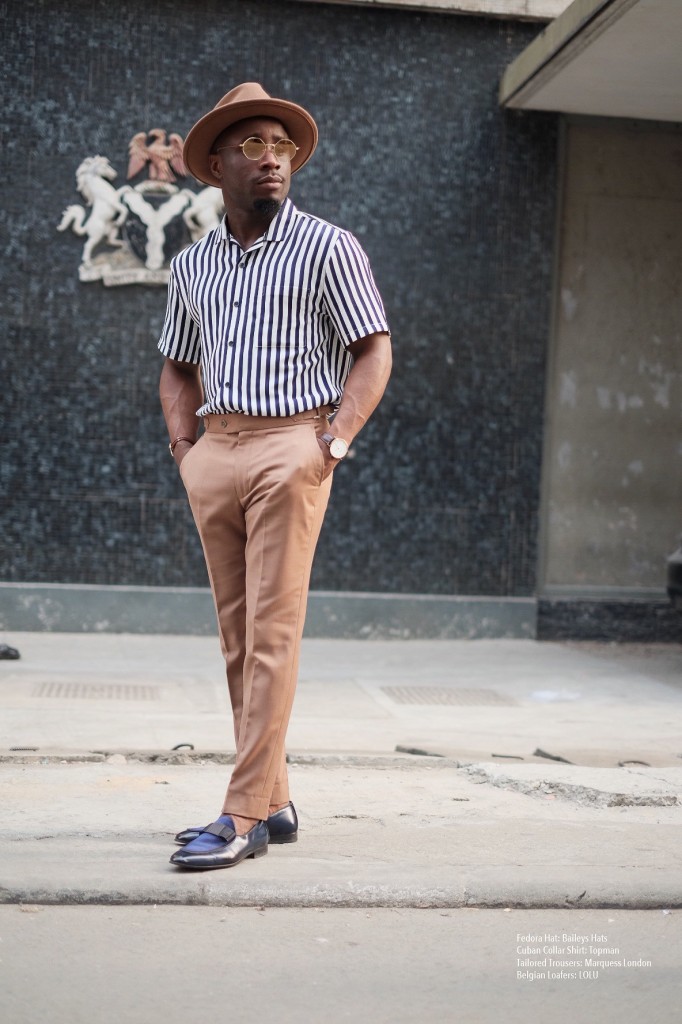 A key personal aspect that has always been visible through my outfit choice, regardless of its subtleness, is my daring, courageous and energetic nature. This is primarily because of the many years during my childhood spent growing up in Lagos, the vibrant, charismatic city full of individualism and a sense of hassle through sheer doings. A city full of colour and vividness, it will be unrealistic for one not to have a true feel of "living life colourful" having been partly raised in this town.
Yes, many love to mask the streets from the public eye, claiming to show the development portrayed in the modern Lagos Island. However, the beauty and richness still seen in the hustle has a true representation of the daily life of Lagos; the fast life, the obvious never ending hustle to do better than one's neighbour.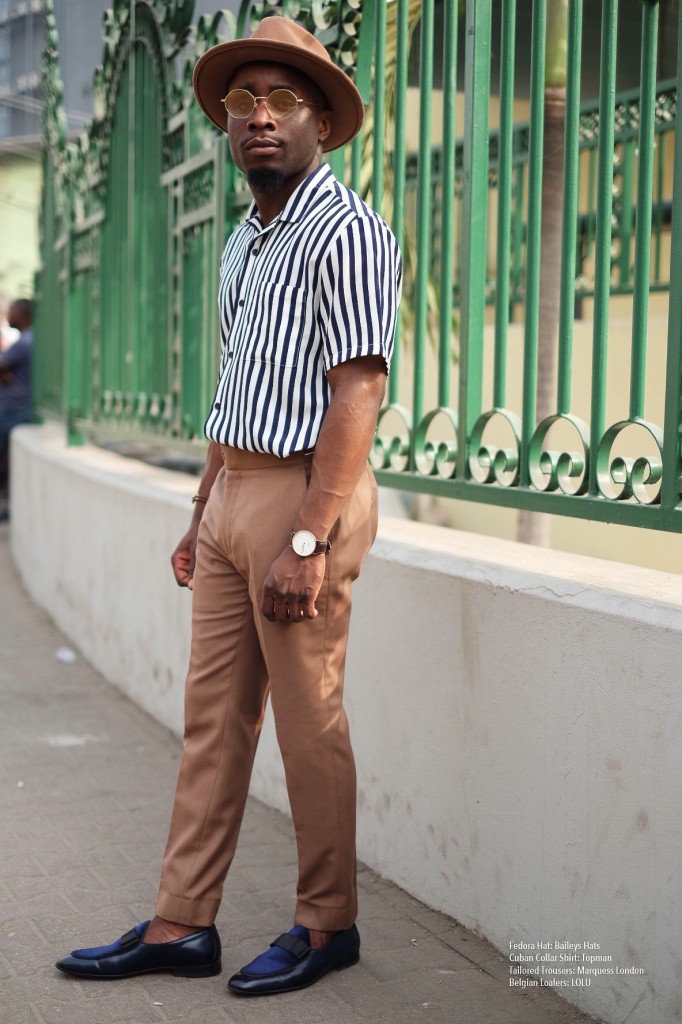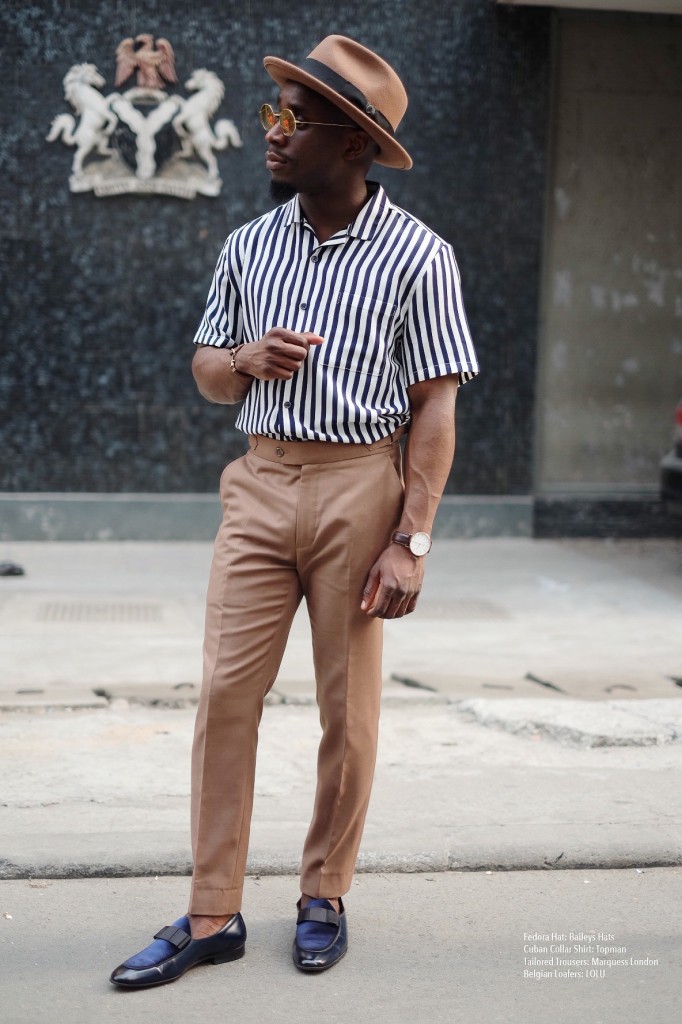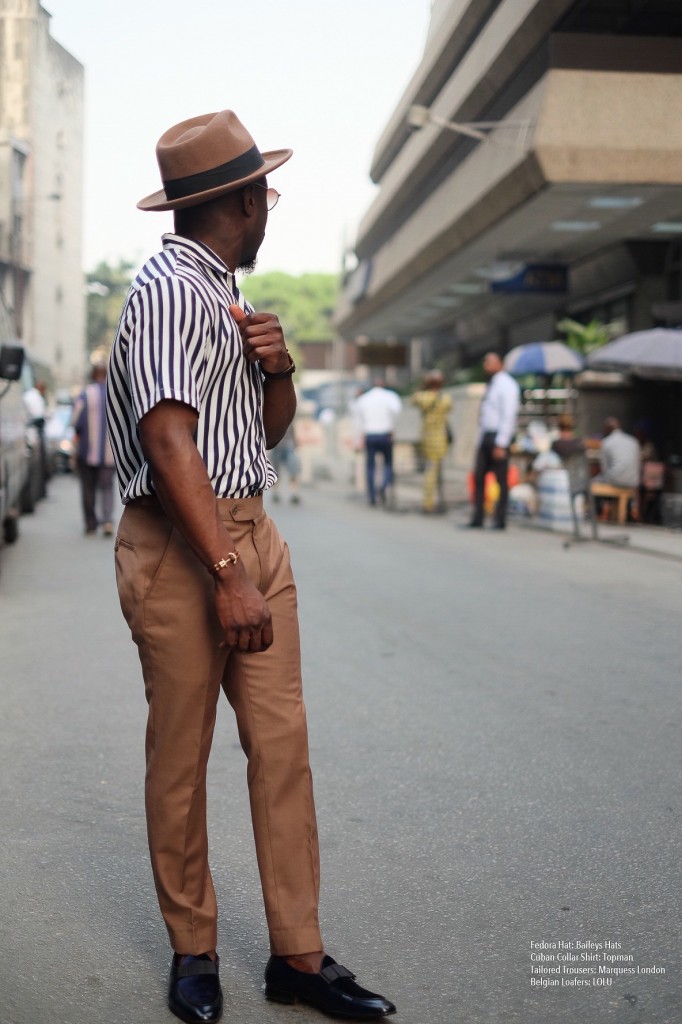 This outfit was chosen with a true sense of the blend of my influence from Lagos and London with the dusty brown colour used in my tailored trousers and fedora. White & navy vintage stripped cuban collared shirt matched by my Navy blue Belgian loafers. This has a nice sense of vivid colour on an individual basis but with a sense of subtleness from the perspective of a whole view of the outfit.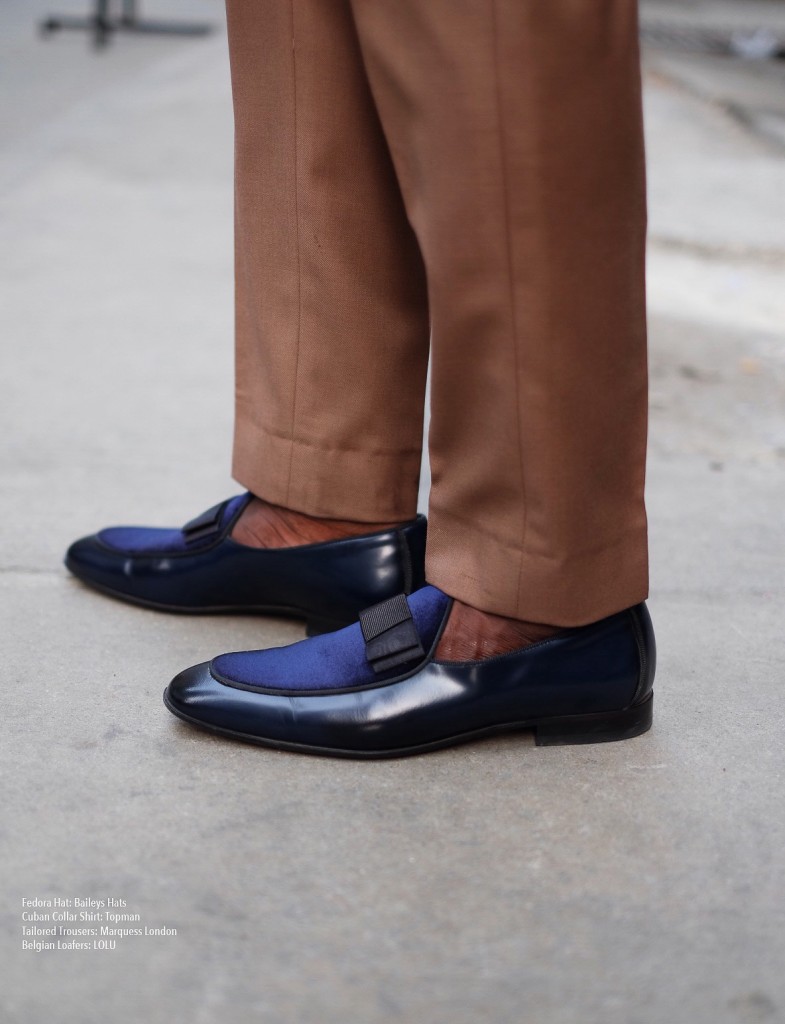 There is true beauty behind this madness.
Your Favourite Stylist,
Yinka Jermaine
Cuban Collar Shirt – Topman, Tailored Trousers – Marquess London, Fedora Hat – Baileys Hat, Belgian Loafers – LOLU London | Photographed by: Sopriye.