A considerable number of people tend to lessen their sartorial creativity during Autumn season by reducing their colour palettes and adjusting to winter-safe tones . Such include the dark, muted and cold colours; something I am yet to get my head around as Autumn truly is the second spring of the year. A great time to explore colour pairings with the privilege of layering, which offers many options and expanded palettes & fabrics. Its a season that favours the deep colour and warm pairings, which add needed richness and character influx.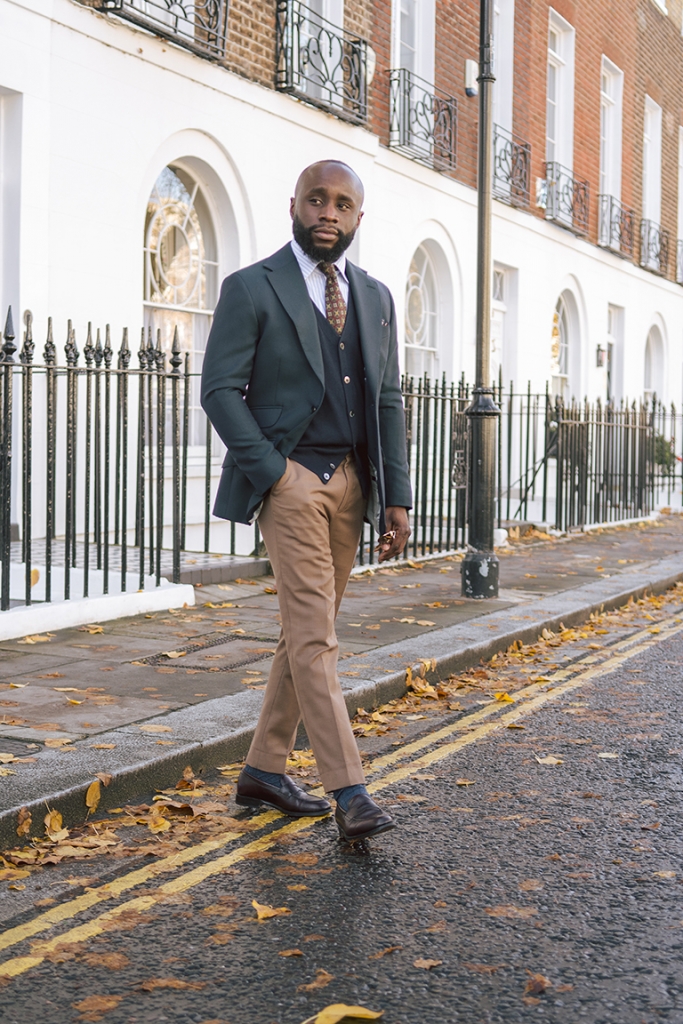 Two-Toned Green Jacket – Marquess London (Swank Line), Tan Trousers  – Marquess London (ModCon Line), Baby Blue/White Buttoned-Down Shirt  – Marquess London (ModCon Line), Navy Knit Waistcoat – TM Lewin , Burgundy Medallion Tie – Berg Berg,  Burgundy Penny Loafers – Morjas | Photographed by: Alexandra Jones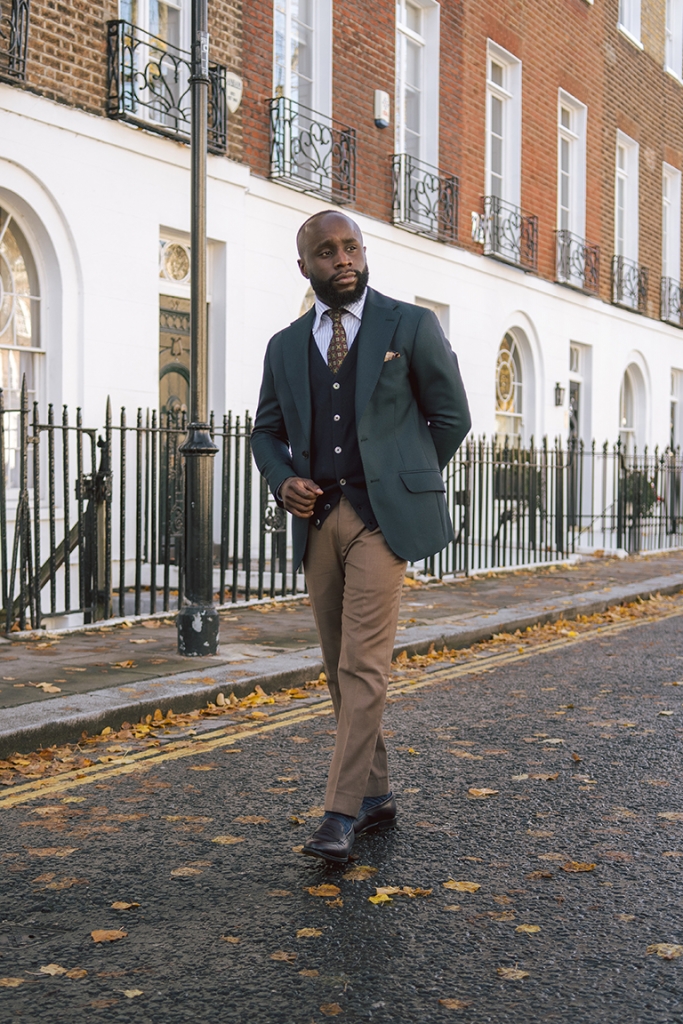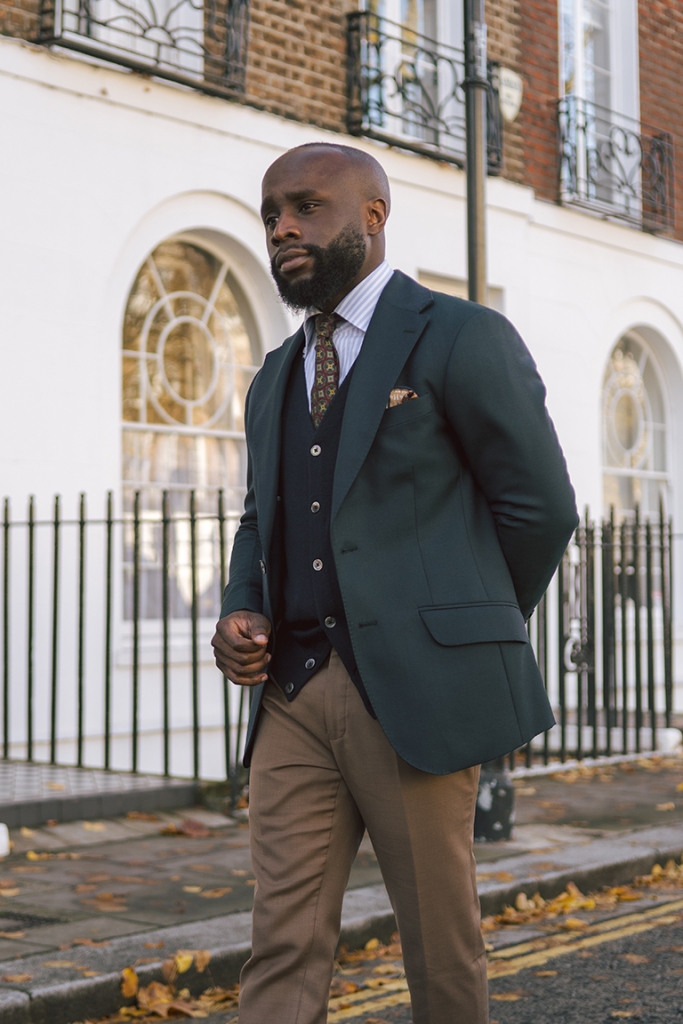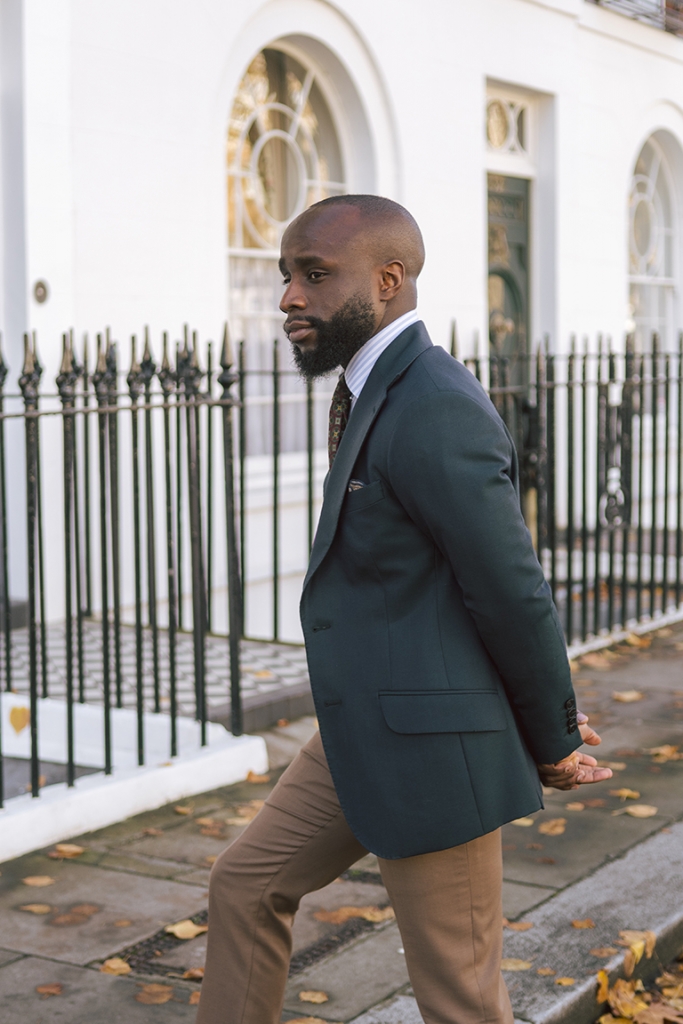 Today in the weekender series, I focus on a sharp tailoring outfit suitable for a weekend smart activity that adheres to the autumn colours (others refer to it as earth tones). whilst adding some spark through vibrant colours such as burgundy, baby blue and white to add a bit of tint to the look.
For my base outfit choice, I opted for a two-tone 310g/m Olive Marquess London Blazer to pair with a 270g/m Tan Marquess London trousers. Whilst the weighting shows my focus on keeping fairly warm, the colour pairing creates the foundation of the earthy tone and a natural blend with my skin-tone.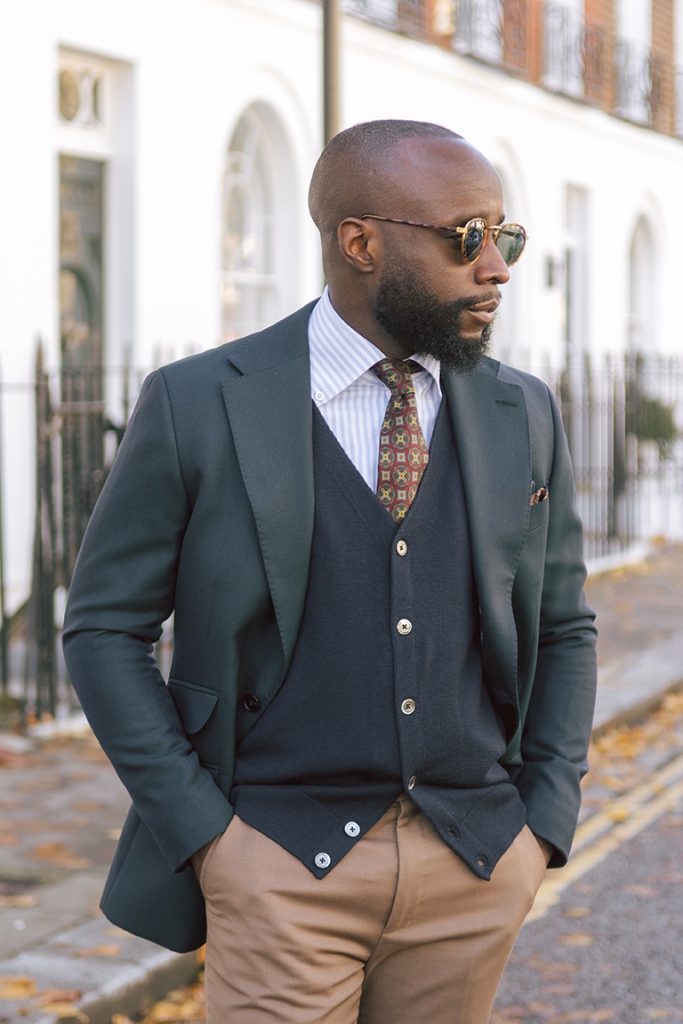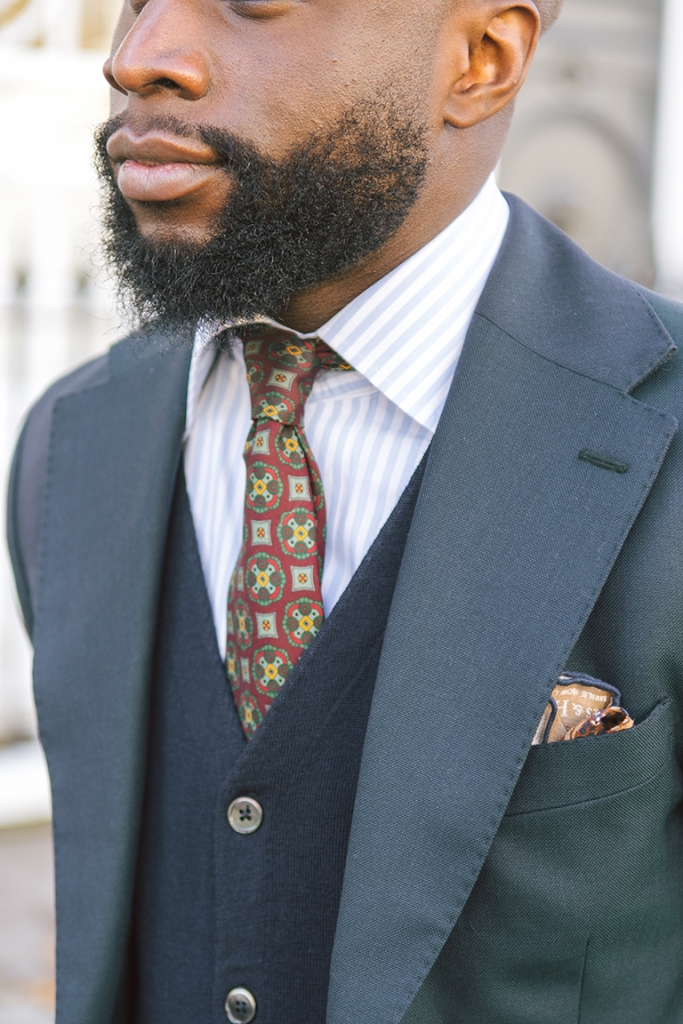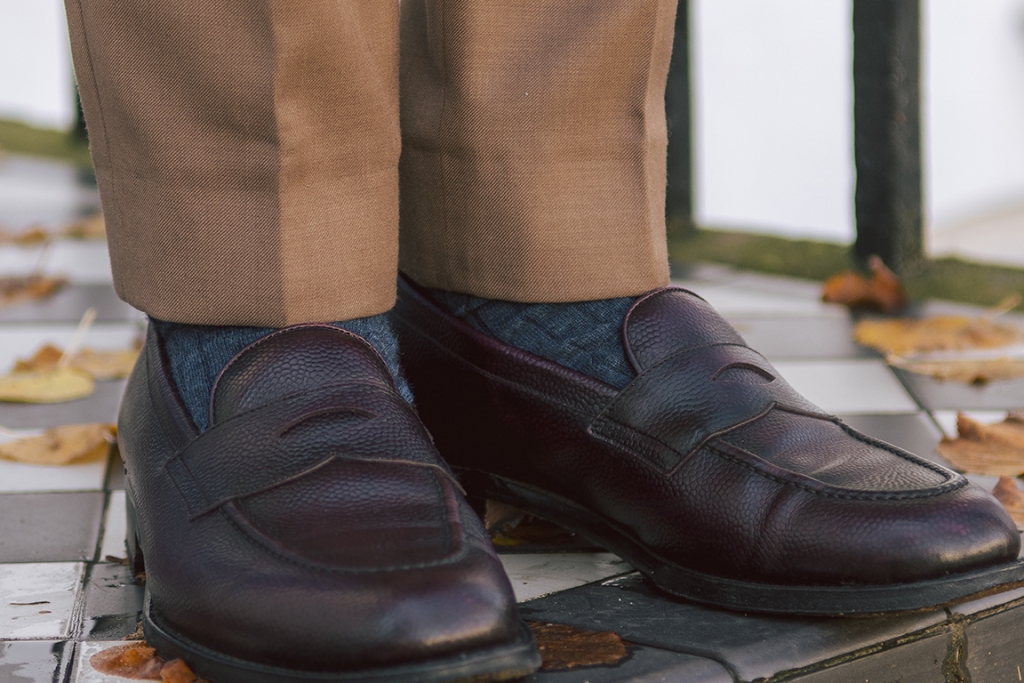 The navy knitwear waistcoat gives the outfit some depth and balance to the vivid effects created from the burgundy medallion tie and baby blue/white striped pointed buttoned-down collar shirt. The outfit was completed with my burgundy calf penny loafers and tan based pocket square which extend on the tie and trousers respectively . With the weighting of the outfit, it is a well suited alternative to the flannel wool suit in Autumn.
Your Favourite Stylist,
Yinka Jermaine