I always stress the importance of having an adaptable wardrobe pinned with versatile and staple items as it magically quadruples your clothing options. This Linen overcoat is a perfect example of a versatile and unorthodox staple item to your wardrobe that gives you the option of easily crafting an outfit for diverse events. This is due to its fit, timelessness, simplicity and understated nature.
Contrary to episode 1, I've used it to complete a smart casual outfit suitable for weekend getaways, work drinks or dress-down Fridays.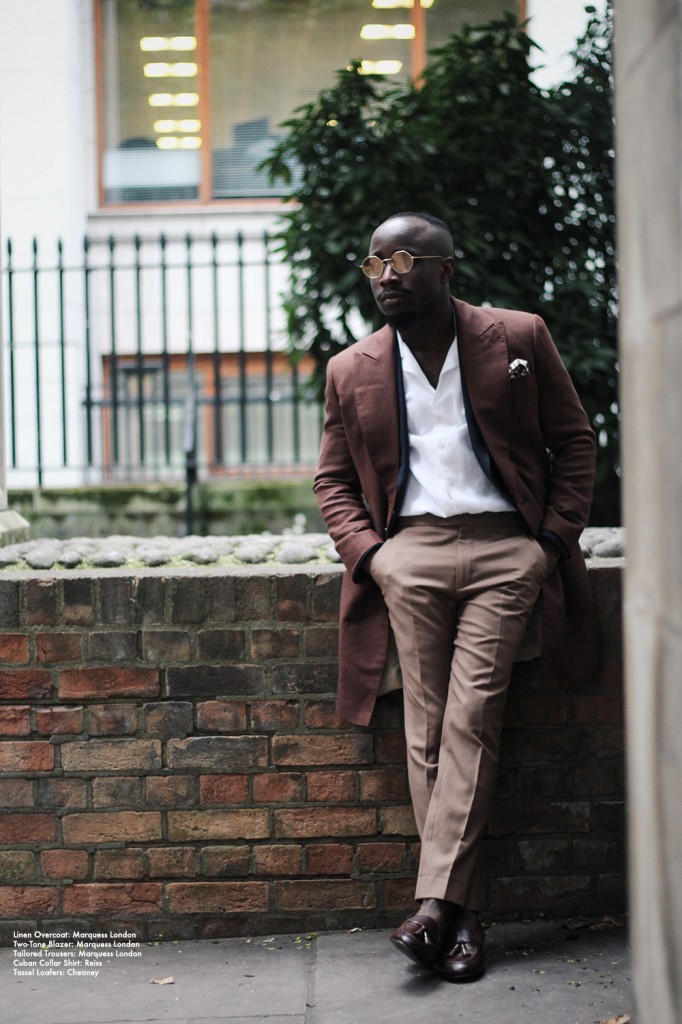 Linen Overcoat – Marquess London, Two-Tone  Wool Blazer – Marquess London, Tassel Loafers – Cheaney, Cuban Collar Shirt – Reiss | Photography by: Eby Nwokedi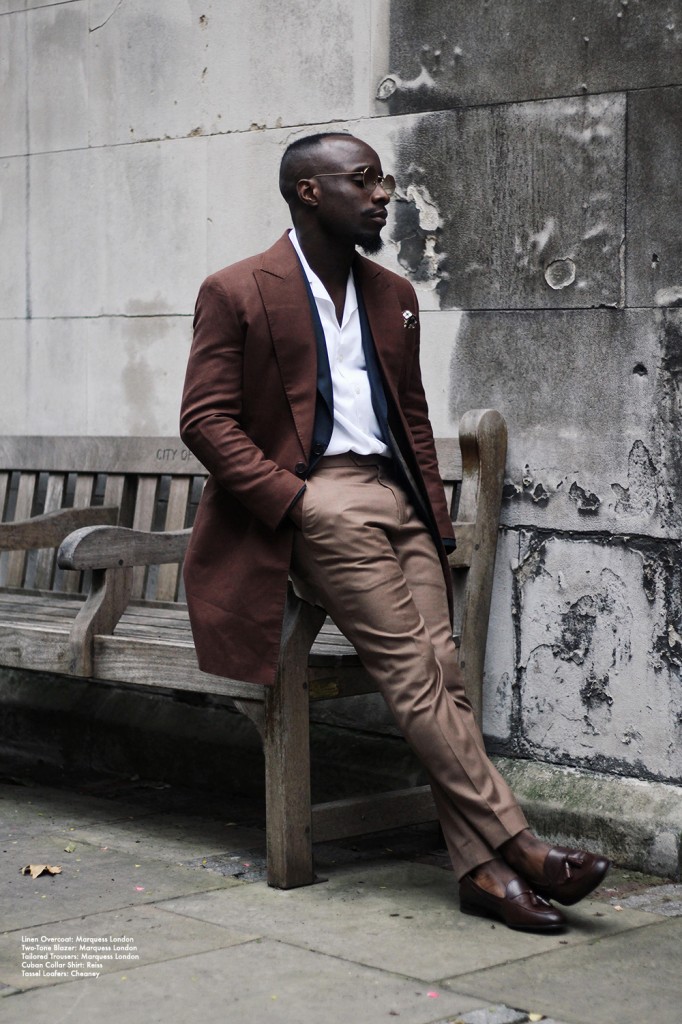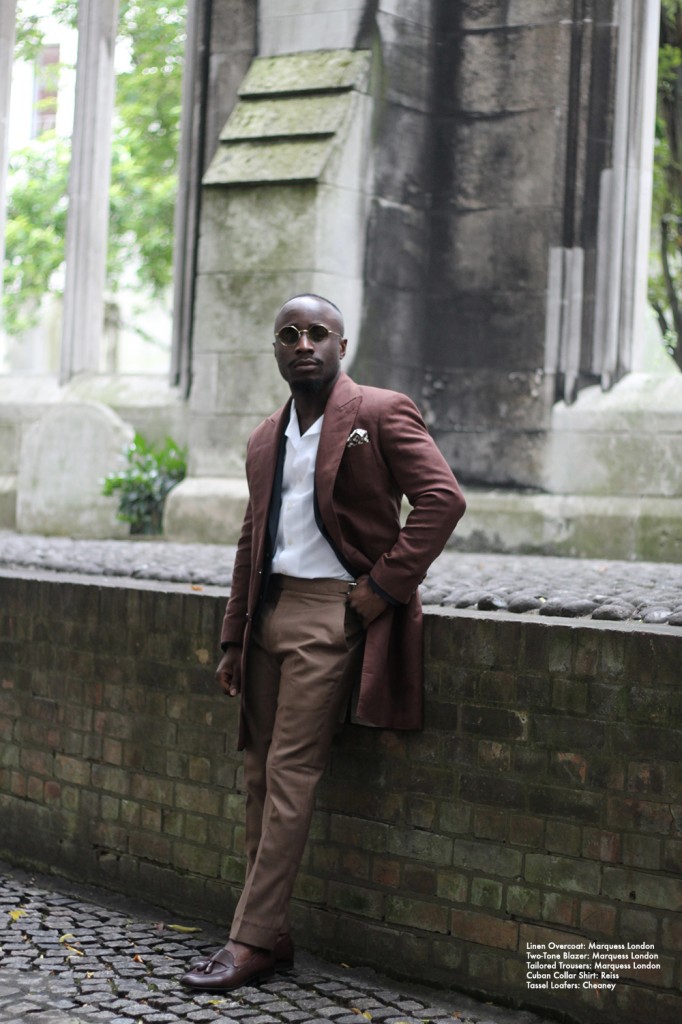 A subtle dark coloured silk & wool blend blazer, cuban collared white shirt to add some unique character and a well tailored pair of trousers was my approach to achieving the look. Simple, understated, befitting yet clearly different from the last outfit.
Attention to detail is one thing I always love with regards to my tailoring, and the columbian stitching around the edges, toppled with the pleated patched breast pockets and curved peak lapels, are the final touches that give away this fully costumed Marquess London overcoat.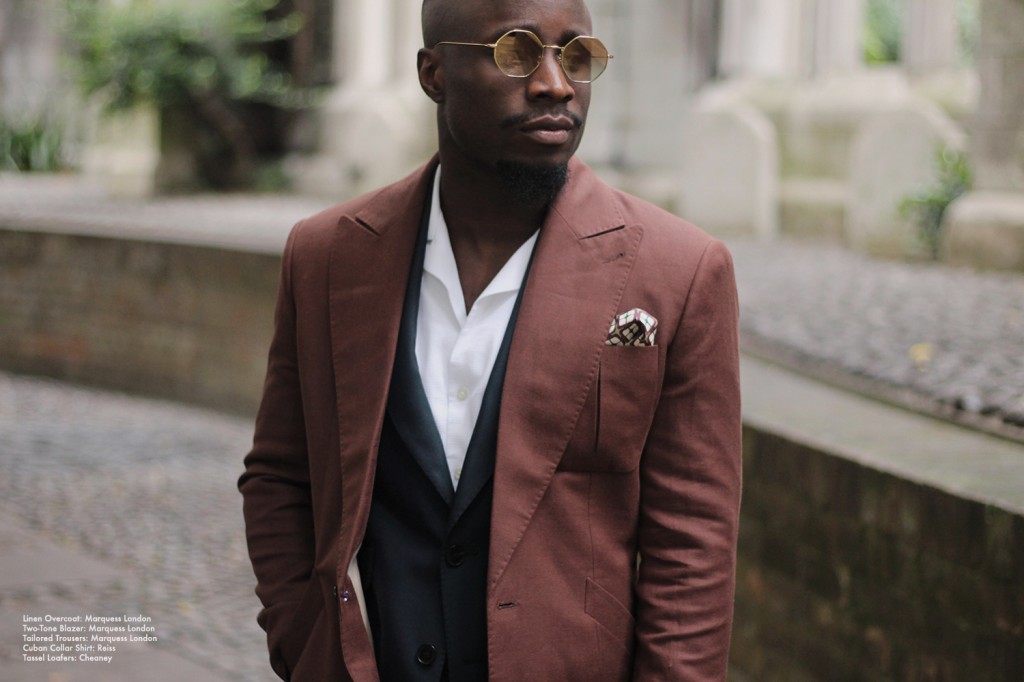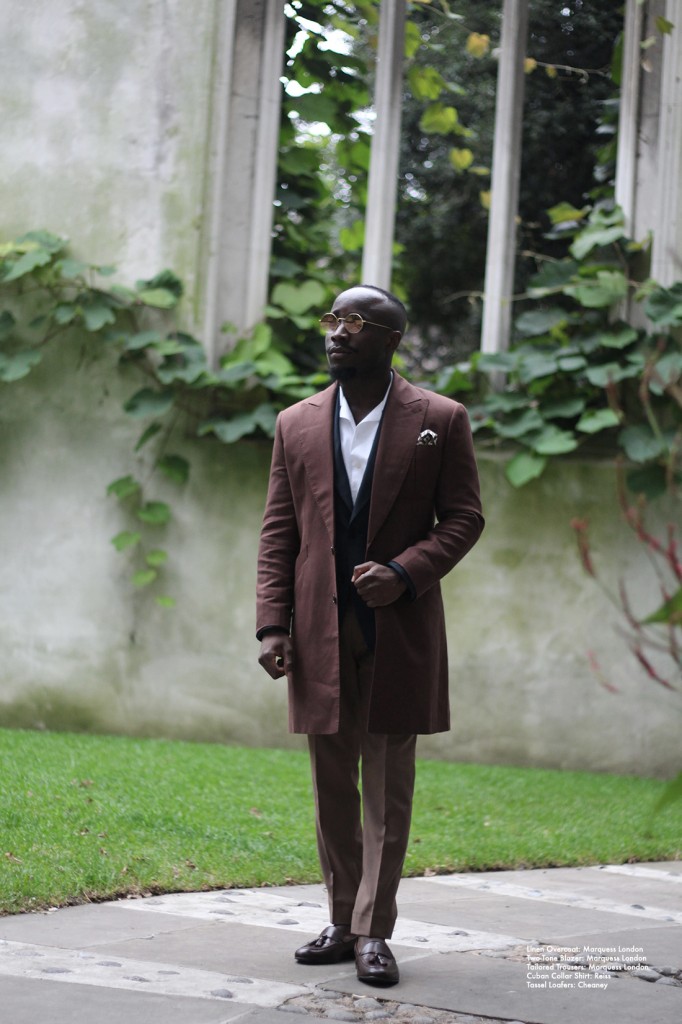 Now on to prepping the final episode of the series, see you soon.
Many thanks as always for reading.
Your Favourite Stylist,
Yinka Jermaine