One of the most fundamental things in tailoring today, especially for those with a modern twist and lifestyle is to own a custom made jacket. One that is equally suitably paired with its bottom set or a different pair of trousers/jeans.
This allows you to wear the piece in multiple ways and pair it with your many trouser option. Mainly referred to as mix and match, suit separates or smart casuals. A style I discuss on more occasions than not; one which is seen more in the modern man due to the evolving lifestyle events we see these days.
As I've said previously, these pairings are bettered served when the style details and construction were made to suit a casual wardrobe.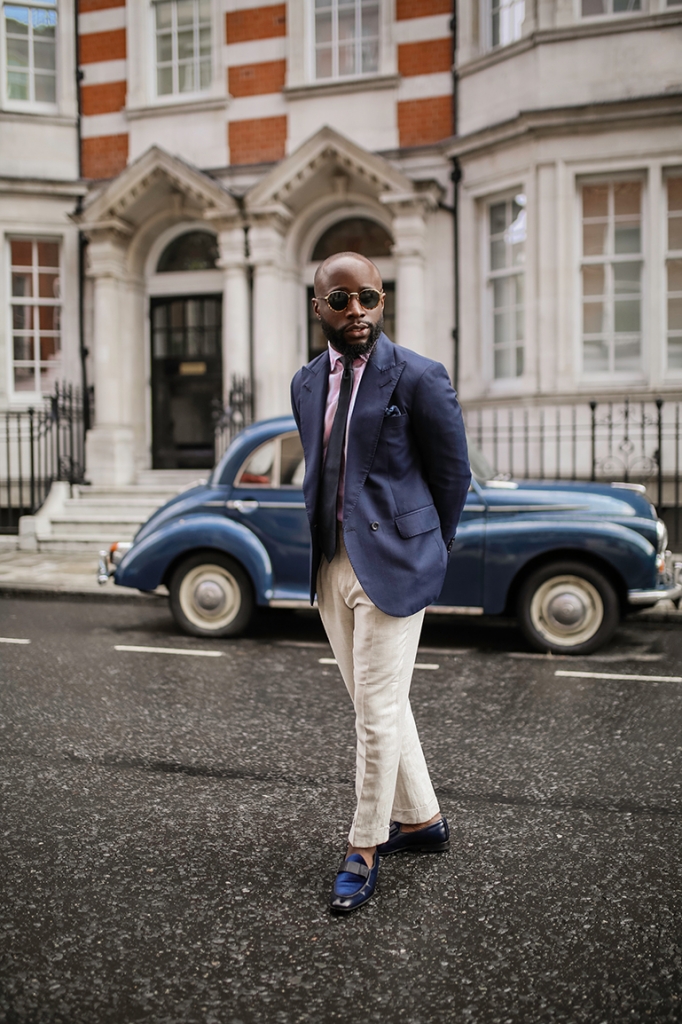 Navy Birdseye Double-Breasted Jacket – Marquess London (ModCon Line), Oatmeal High-Waisted Trousers  – Marquess London (ModCon Line),Pink/White Block Stripped Shirt  – Marquess London (Swank Line), Midnight Blue Tie – Gieves & Hawkes ,  Mayfair Belgian Dress Slippers – Lolu | Photographed by: Alise Jane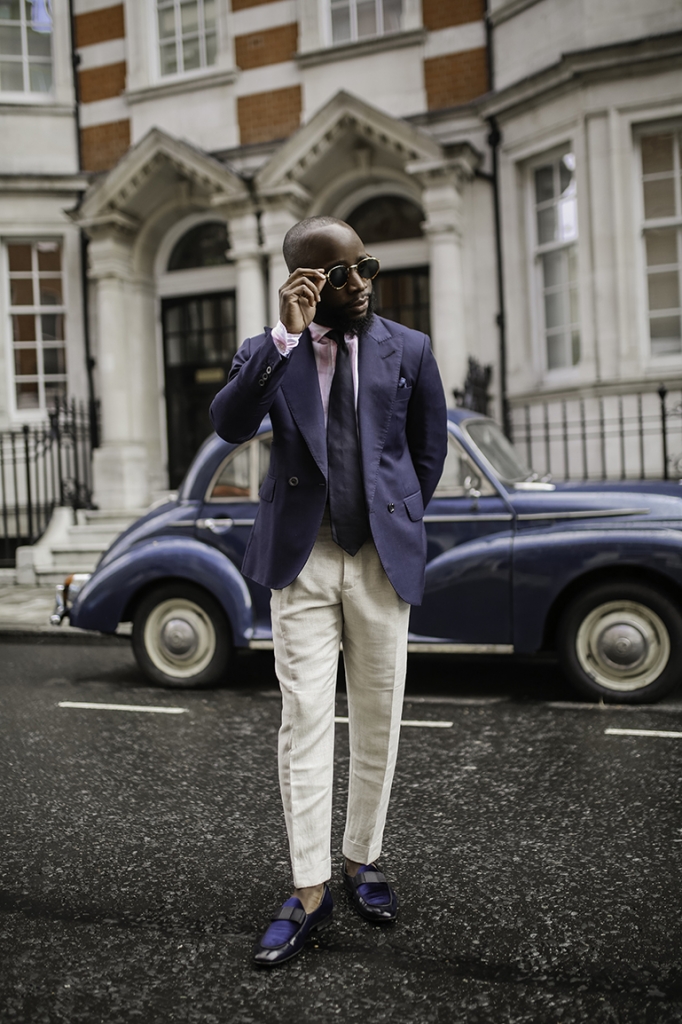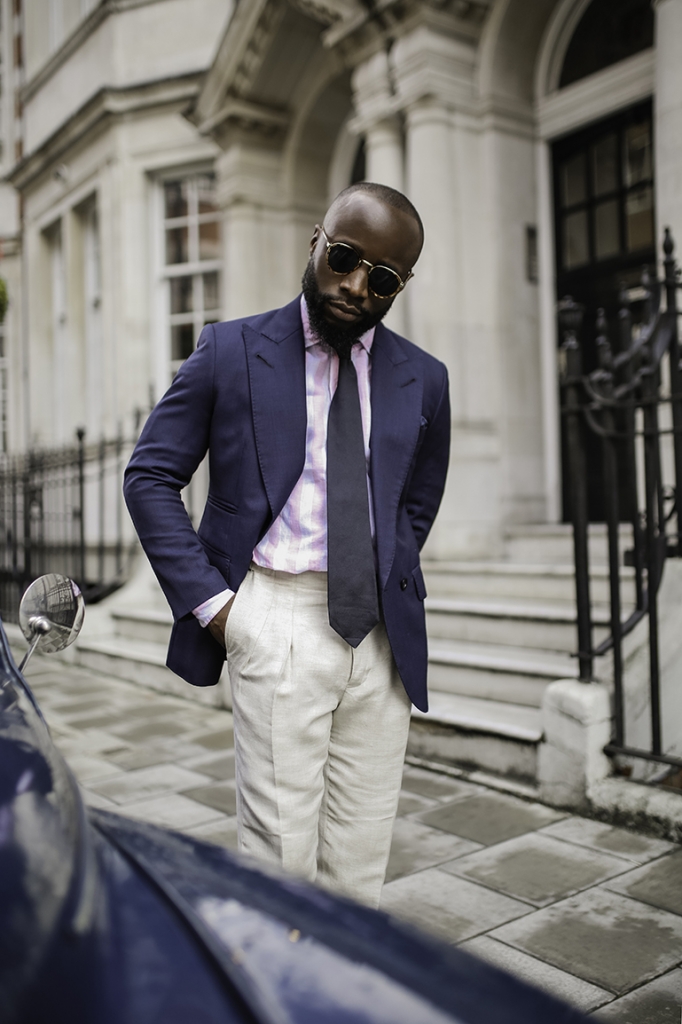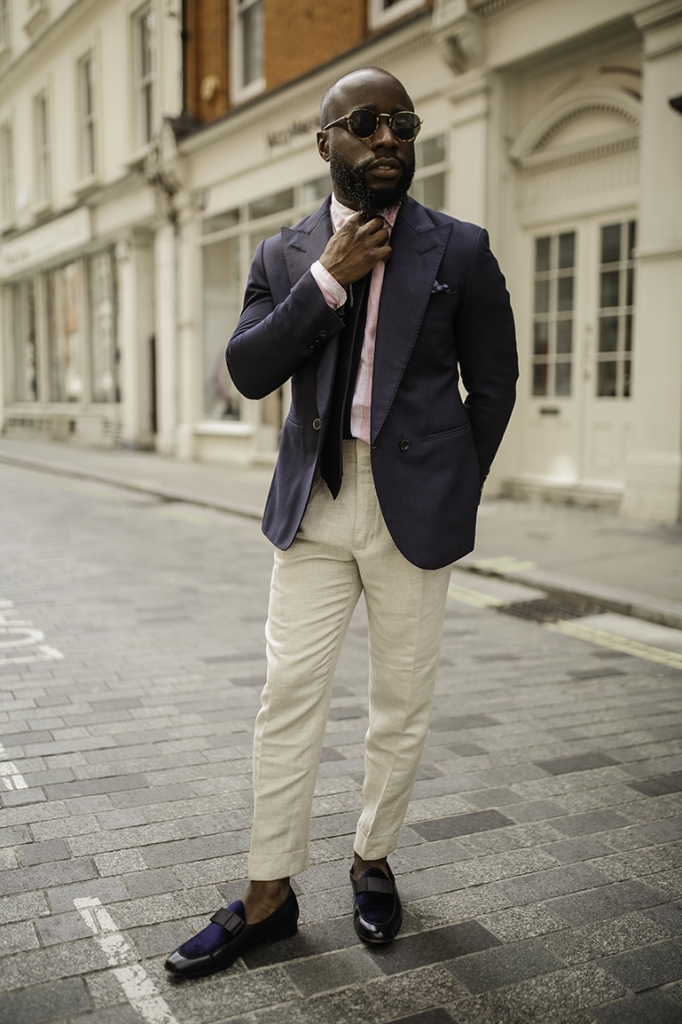 However, there are those events that call for a statement and stand out look. Lets say a smart night club event or a ceremonial dress down event – you intend on sticking to a mix and match outfit but need something different and more presentable than the staple mix and match look. A great subtle way to achieve this is through your shoes, in particular, dress slippers.
Shoes designed originally as house shoes for hosting formal dinner parties at home. They compliment your outfit with a sharp, formal and glamorous overall feel without taking control of the entire look, allowing for a mix & match to remain prevalent. They are an easy and comfortable choice and one everyone should introduce to their wardrobes.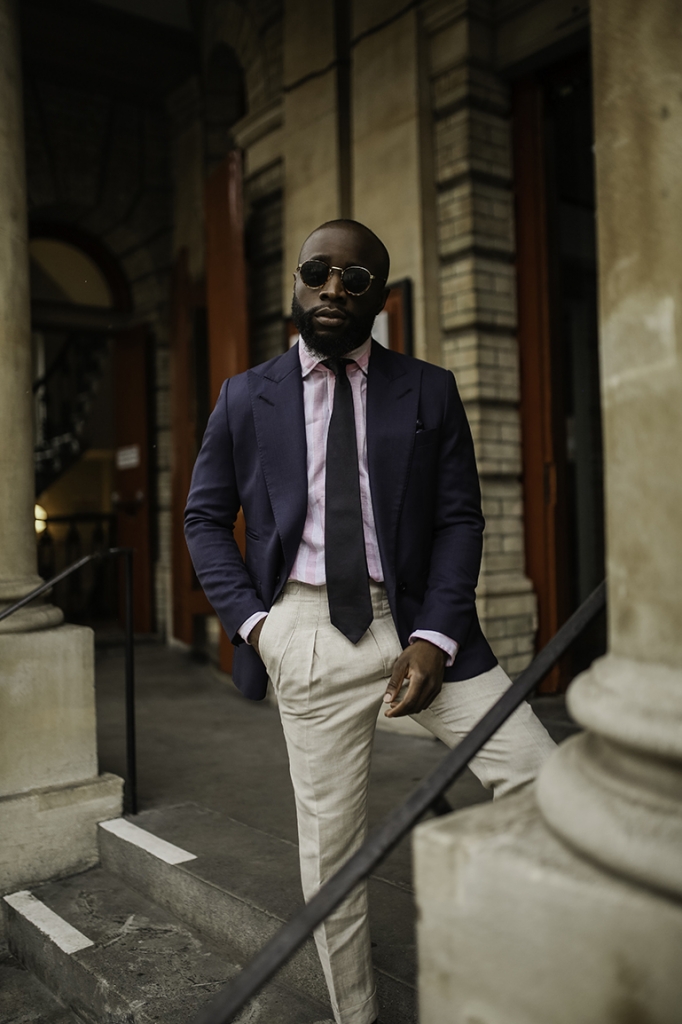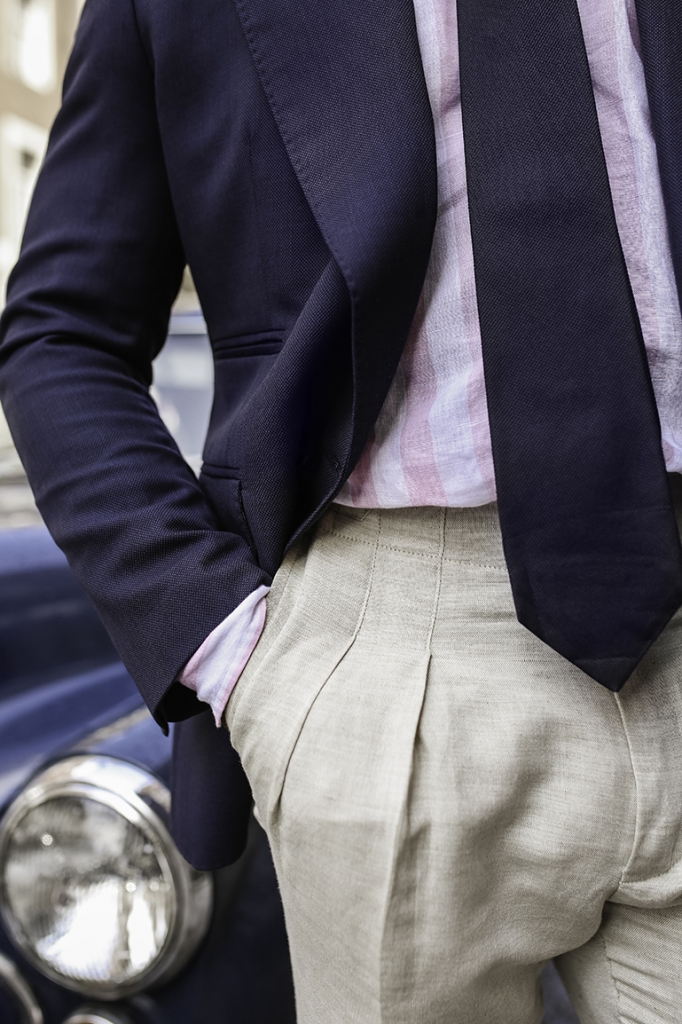 In this look I opted for my Navy Birdseye Blazer, block-stripe Pink/White linen shirt, high-waisted Oatmeal trousers (All by Marquess London) and a Midnight Blue Tie, garnished with my Lolu Mayfair Belgian Dress Slippers.