Last week, I had a funny experience where a reader of the blog approached me at  friend's brunch event, asking in these exact terms "where is the suit and tie?"
What was most interesting though was that I'd been aiming to touch on some casual garments, suitable for men in the sartorial world as it's a question I've had from people recently. An outfit that sits outside the usual tailoring of blazers and jackets but isn't considered street wear/trendy. Today, my first feature towards that direction focuses on a favourite of mine – The Safari Jacket.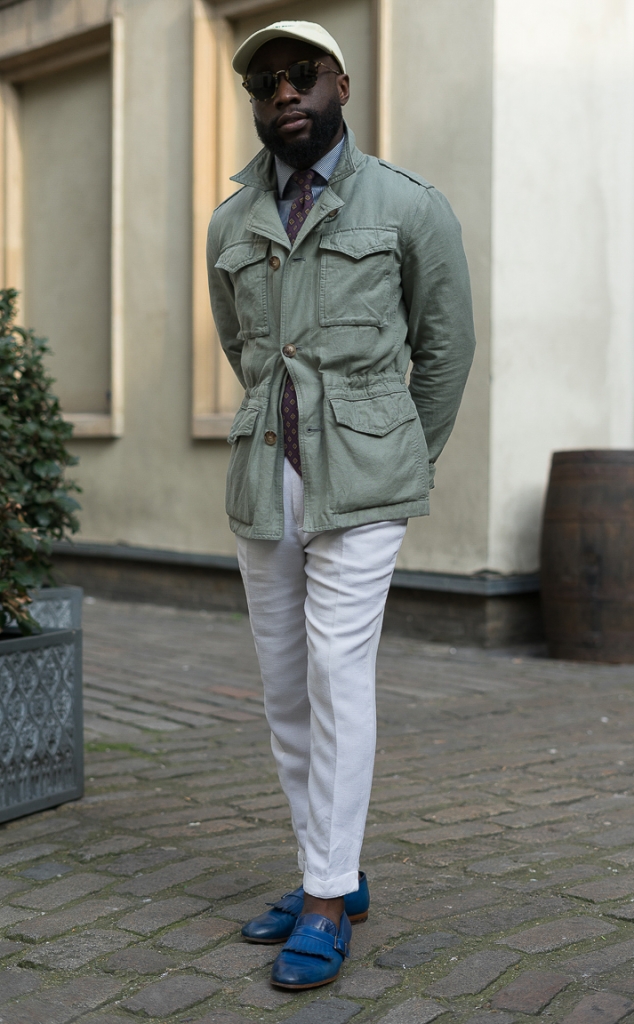 Green Cotton Safari Jacket – Massimo , Off-white Linen Coin Pocketed Trousers – Marques London (ModCon Line), Blue/White Stripped Shirt – Marquess London (Swank Line), Canary Yellow Face Cap – MKI, Blue Double Monk Fringe – Scarosso, Purple Medallion Tie – Poszetka,  | Photographed by: Joel Reinoso (JOLRO)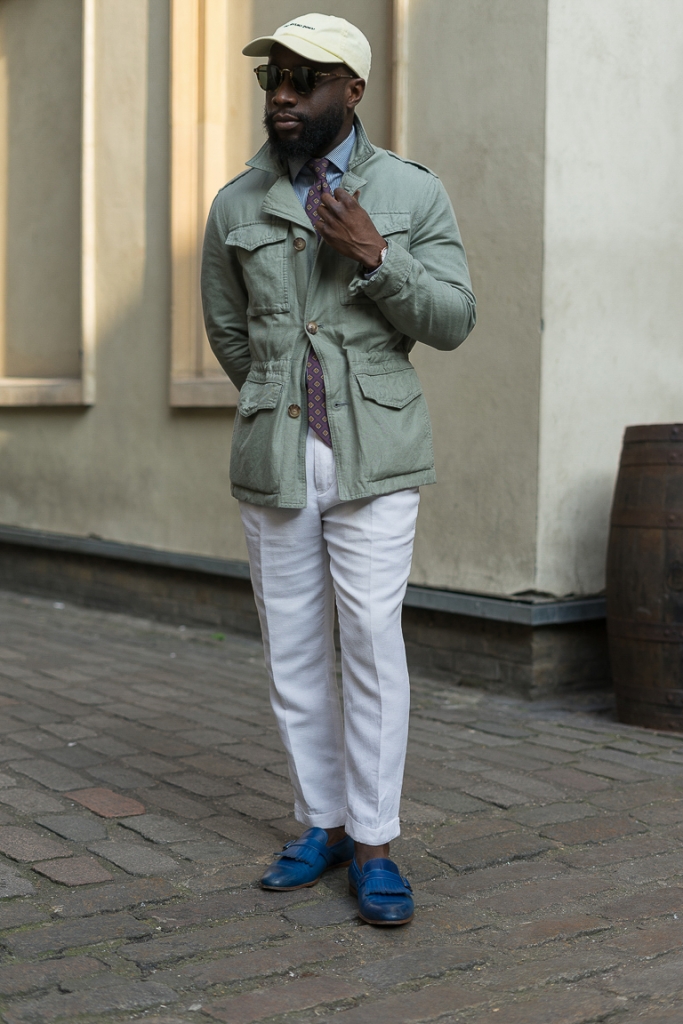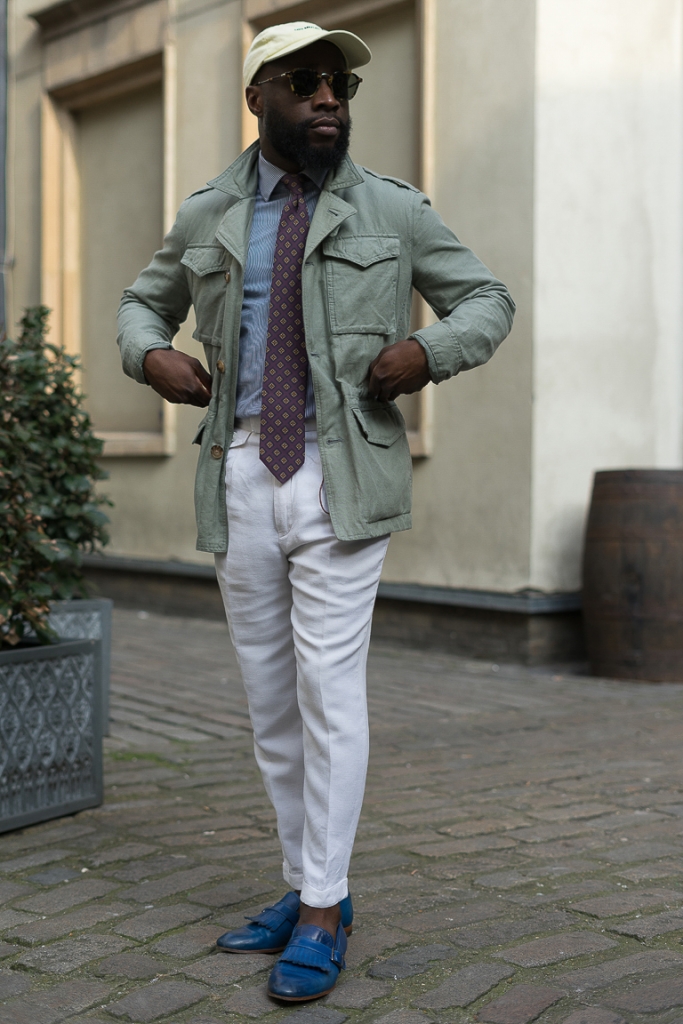 A piece made with the intention for use on safari – The wearer's needed something lightweight, breathable that wouldn't weigh them down in the heat. With this in mind, their uniforms were made of cotton drills featuring large collars, belted waists and chest & waist bellow pockets. It has however evolved overtime and become a staple sartorial casual piece with different adjustments to it, depending on the designer. These days, many wear them to give the casual feel to a tailored suit/ jacket or be deemed suitable as a weekend jacket/travel jacket. It is an easy slot on for the days you can't be bothered to put on a jacket.
Today's features a hidden inner string, which gives the look a similar snatched silhouette that the belt gives the jacket, whilst losing the external presence. Resulting in a nice shape, broadening the chest and shoulder area.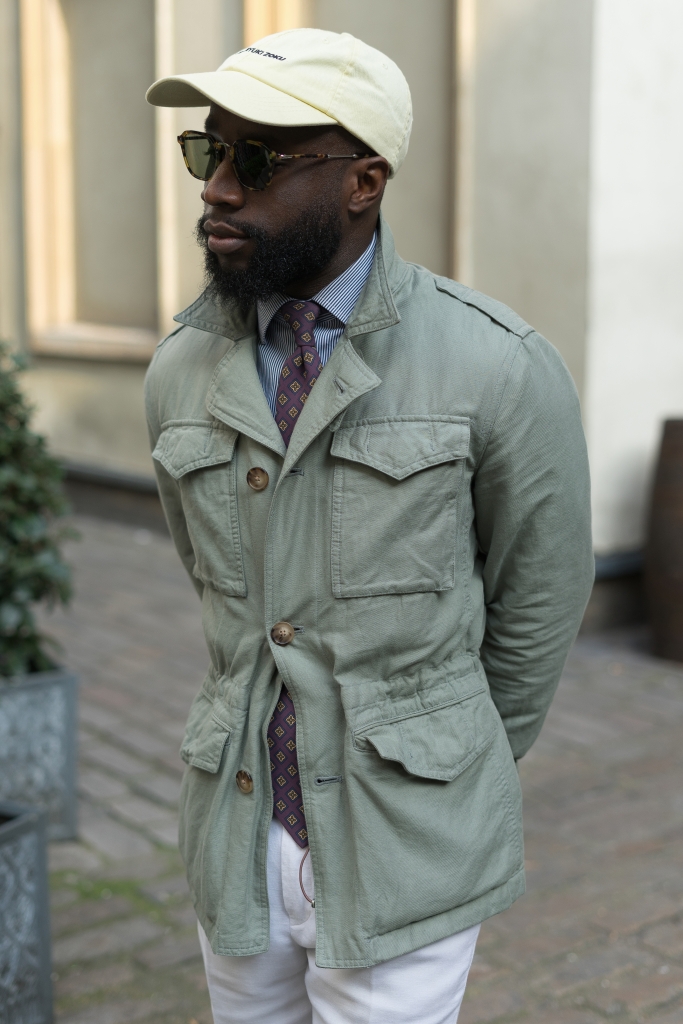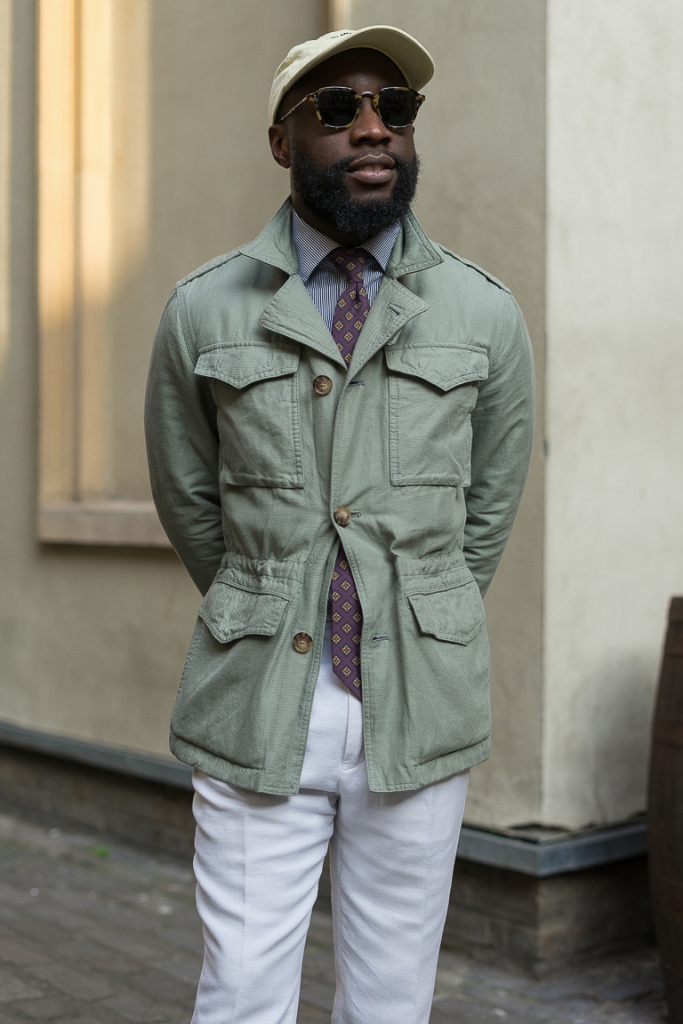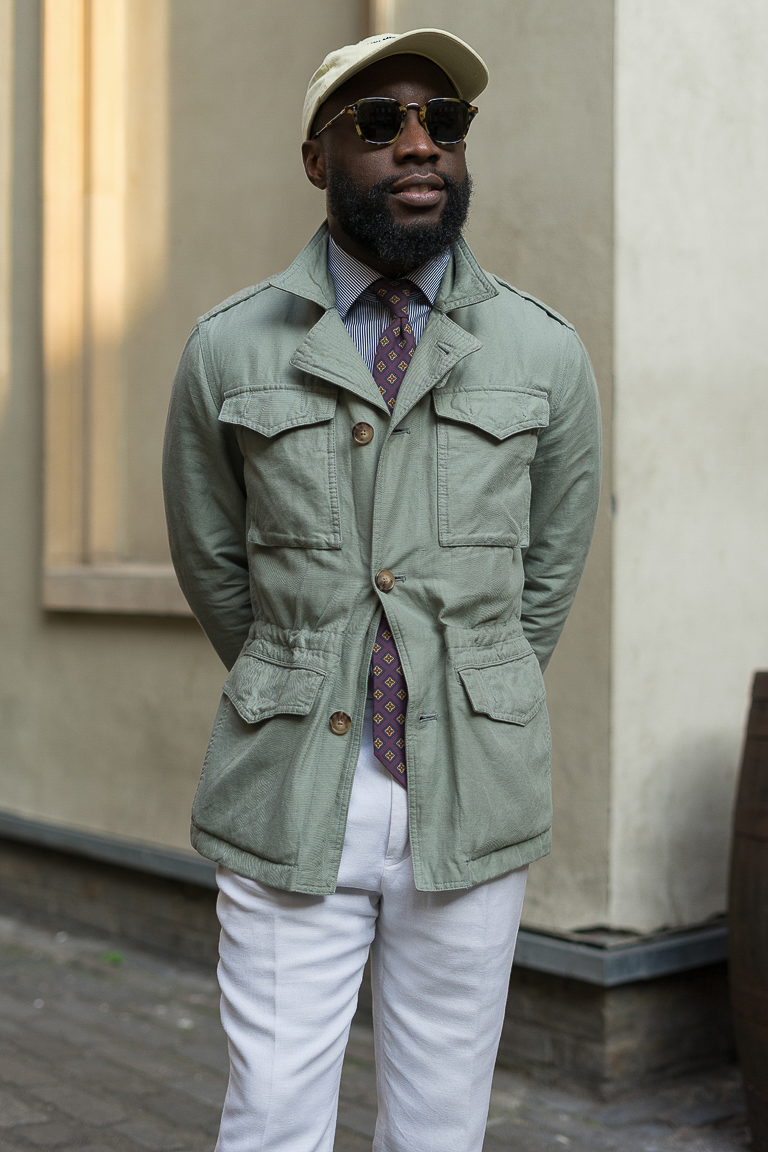 For pairings, I was keen on adding colours to the outfit without going overboard and maintaining an understated overall feel. There was no better way to start than going for its primary colours, keeping them as far apart from each other. I chose the canary yellow hat and Blue monk loafers with a stripped Blue/White Shirt. A Purple based medallion tie with an off-white linen trousers to ease the splash of colours completed the outfit.
I hope you enjoyed this read.
Your Favourite Stylist,
Yinka Jermaine