One key aspect to tailoring is its lineage from the 1920's where the "lounge suit" was developed, into what we now just call the "suit" in todays world. It was a subtle casual transition from a more formal touch in the "morning suit" that was standard in the earlier years.
The suit has evolved in many ways to accommodate the new trends and preferences of men but remarkably has kept its main structure, a key thing that differs it from any other form of clothing.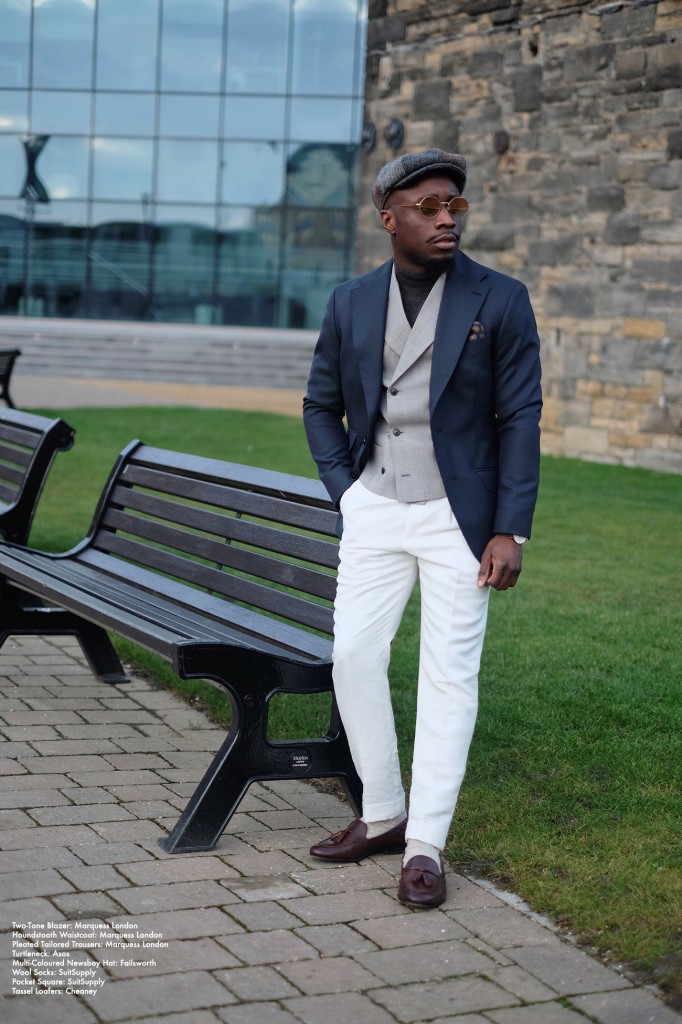 Blazer – Marquess London, Prince of Wales Waistcoat – Marquess London, Tailored Trousers- Marquess London, Turtleneck – Asos, Multi-Coloured Newsboy Hat – Failsworth, Socks & Pocket Square – Suitsupply, Tassel Loafers – Cheaney 
In our contemporary world, we now like our suits more tailored to the body with slight adjustments in our cuts and fabric choices, which i feel is at its pinnacle coming a long way from the introduction of tailoring. It is this advancement in techniques that exposes precision and the dynamic silhouette of the human body, an act which separates experienced tailors from the rest.
With that being said, we are also rejuvenating some elements when it comes to detail that thrived in the past, such as lapel widths, gorge placement, pleats and so on. This on its own creates the classic contemporary look that can only be pulled off with right amount of attention to detail.
In addition, this outfit also presents an element of sparkle to the season by incorporating the colours of fallen leaves with a hint of dare and brightness to elevate ones attire in the gloomy days. From head to toe, one of my favourite hats is the multicoloured newsboy hat which is a good representation of the old British style, blended in a beautiful two-toned green blazer complimented by a classic high-stacked houndstooth double breasted waistcoat, completed with a dark grey turtle neck. This outfit is then finished off with a vintage touch in a pleated off white pair of trousers, beige wool socks and polished brown tassel loafers. A true mix classic tailoring with hints of contemporary style to it.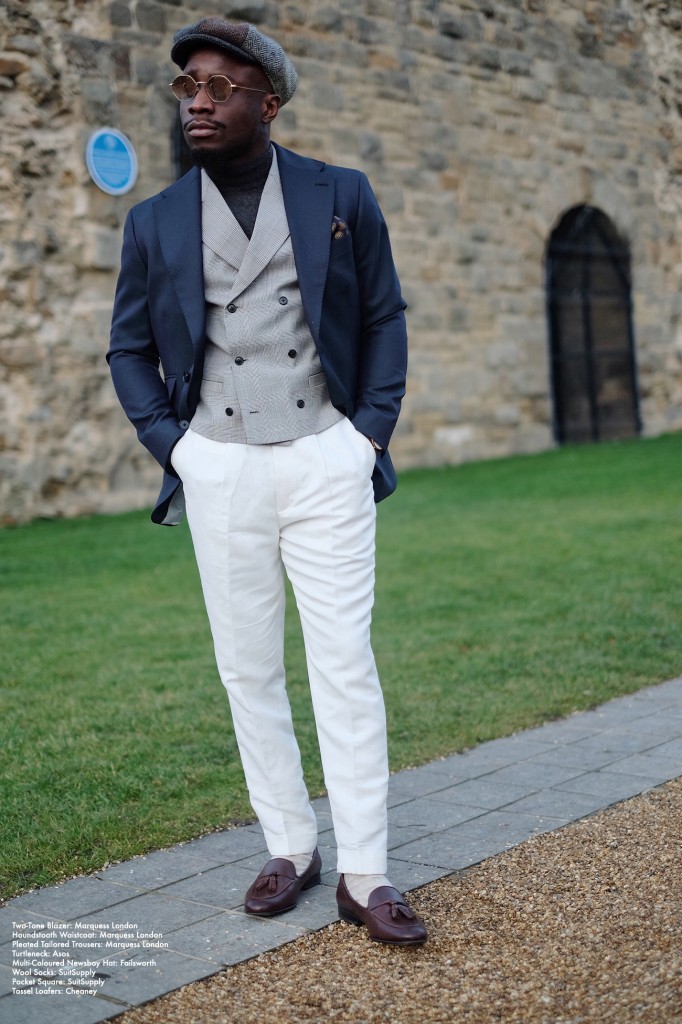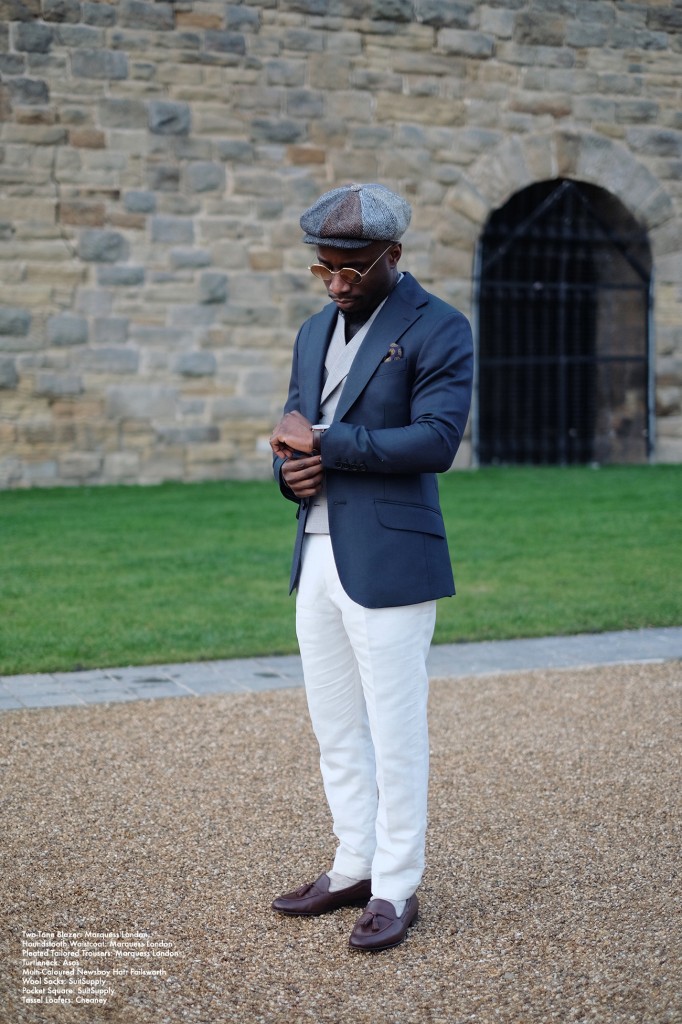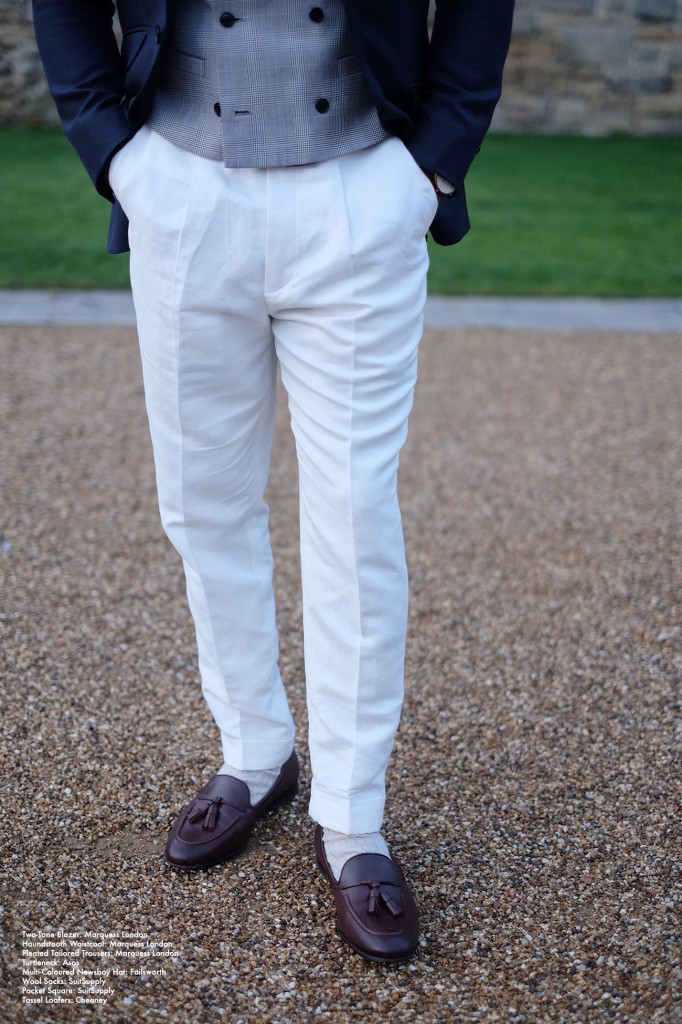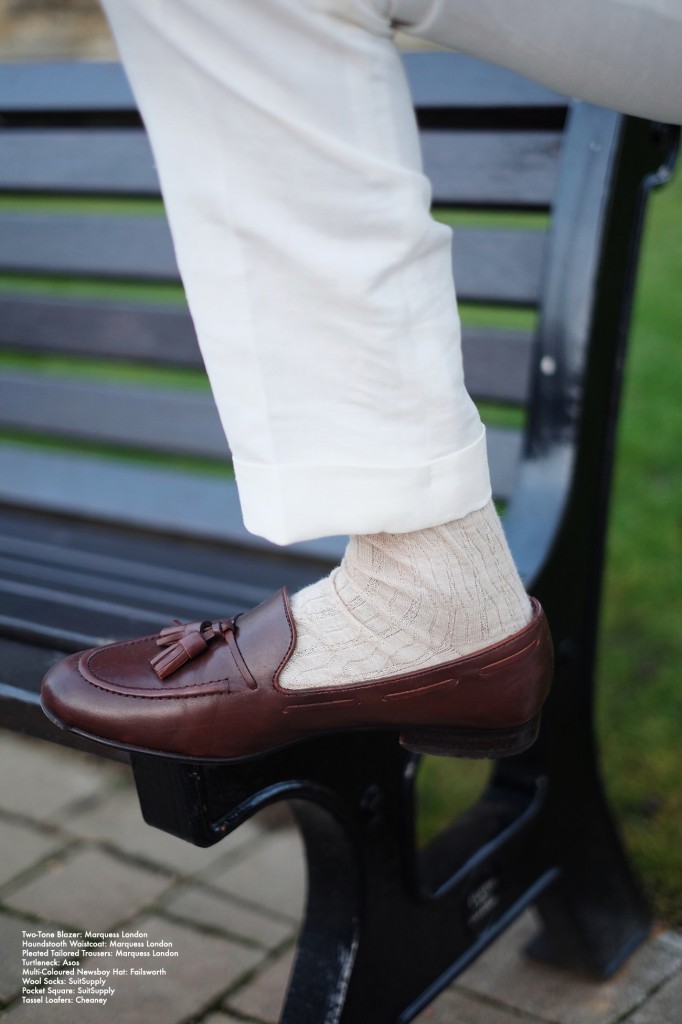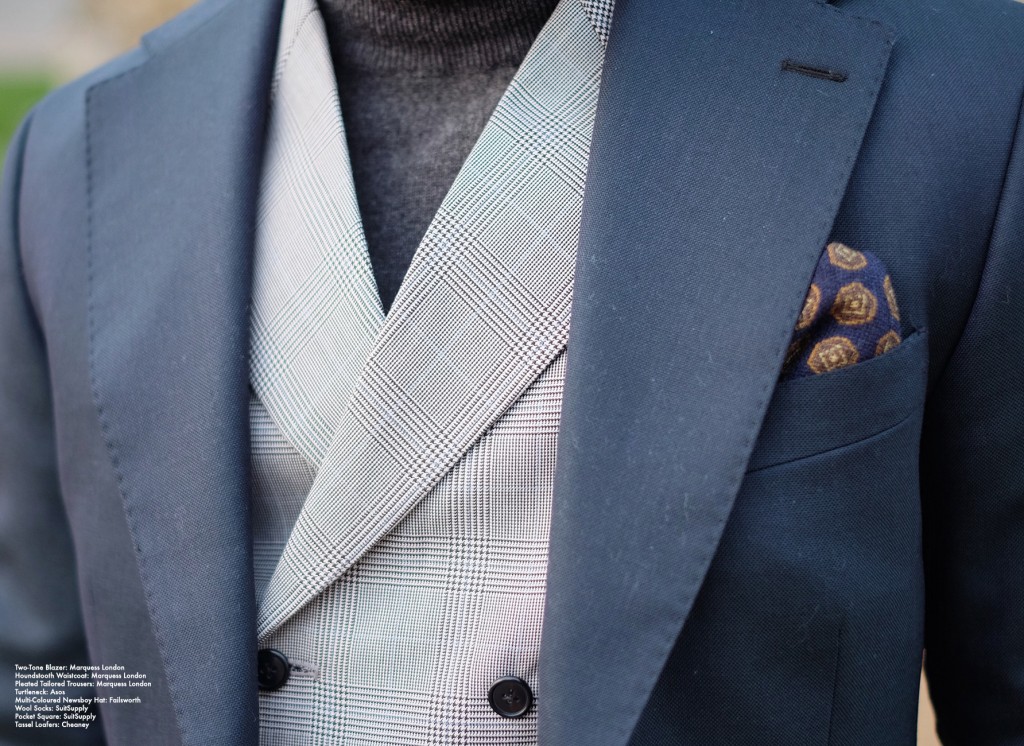 Personal style has a lot to do with your image and self entitlement. Without having a good sense of yourself and your style principles, it will forever be difficult for you to develop an image that represents you, and one in which you feel most comfortable. Regardless of what little touch thats required, own it.
Your Favourite Stylist,
Yinka Jermaine