In fashion, black on black affords your look a compelling persona that can easily make you the standout individual. When wearing black on black outfits, you instantly have that clash of two different perceptions such as modesty but with a strong peculiar feel. Contrary to what you might think, the aforementioned makes black a colour with deep character and liveliness as opposed to being dull and empty. It is so powerful that people without character and personality can easily hide away in it.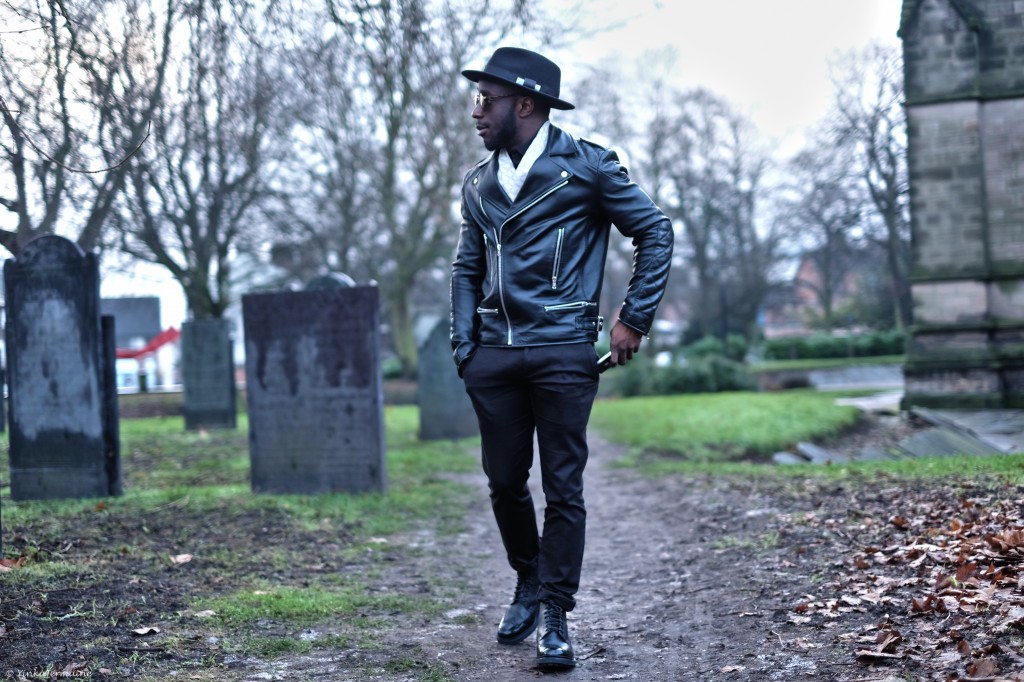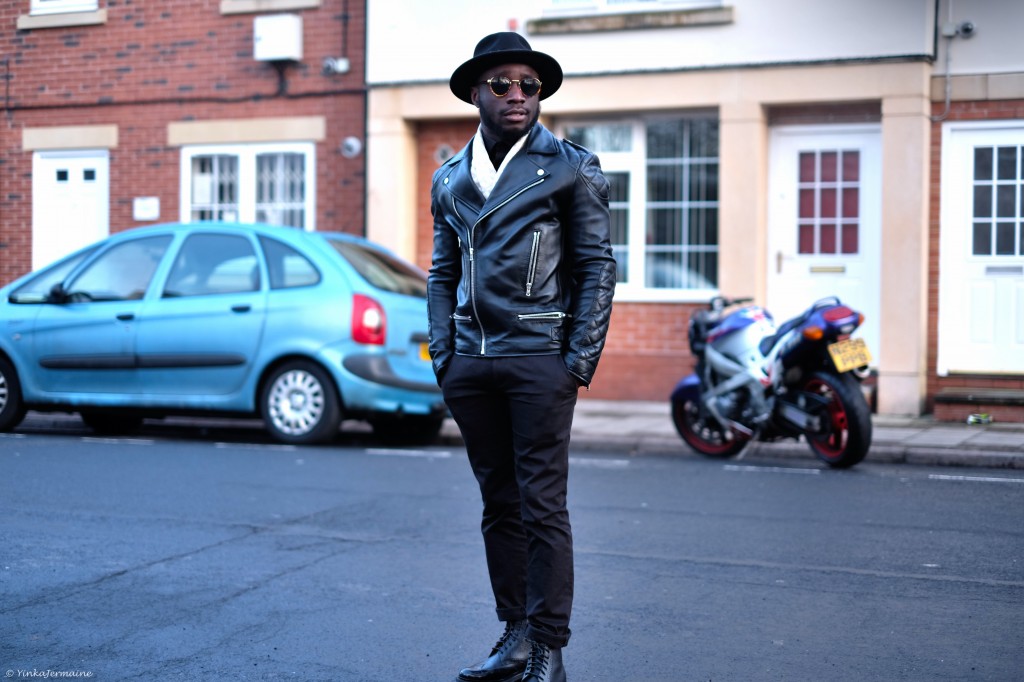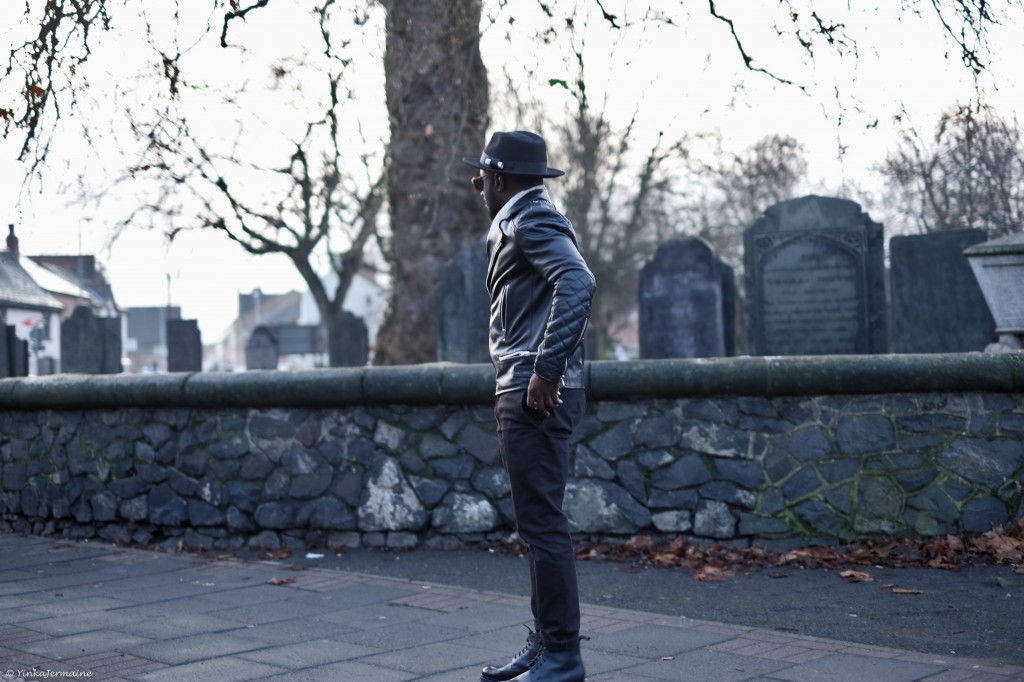 Many people are aware of this and it is one reason why people always opt for the look, but one thing they aren't aware of is that it is also easy to get it all wrong giving it a really basic feel. Black on Black is just not about combining all the black outfits in your wardrobe to create a look. Well you can, but you will end up very average and boring which shouldn't be your aim as a stylish individual.
When pairing various black items in your wardrobe, you need to be aware of textures, fabrics and patterns as these are the features that help take your outfit to a different level. They add character and an unexpected twist to an outfit that might have been seen as dull and boring.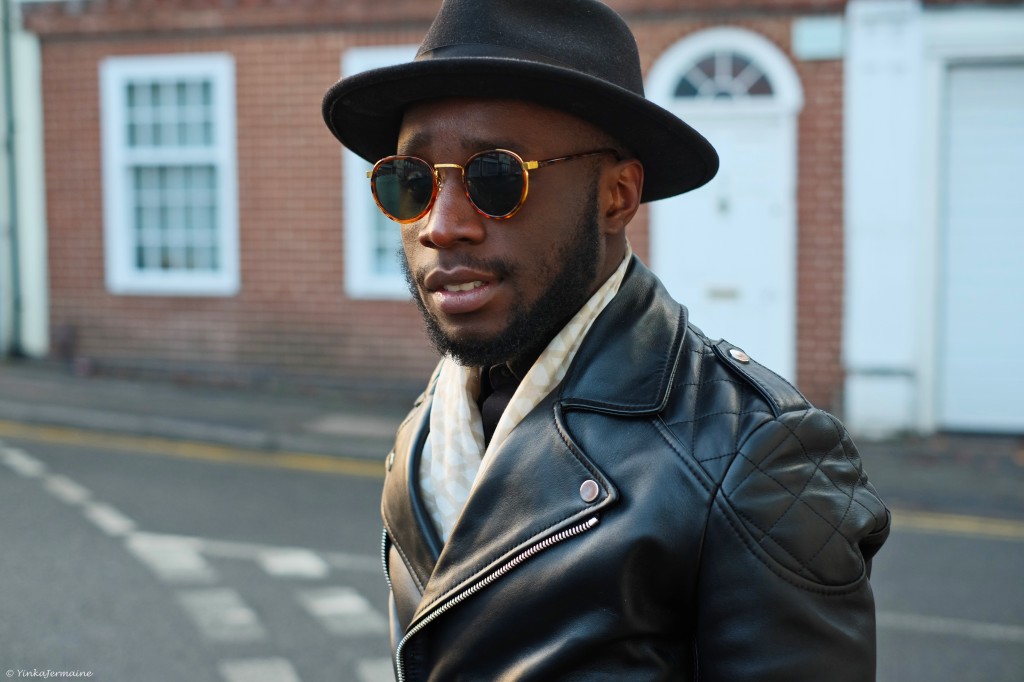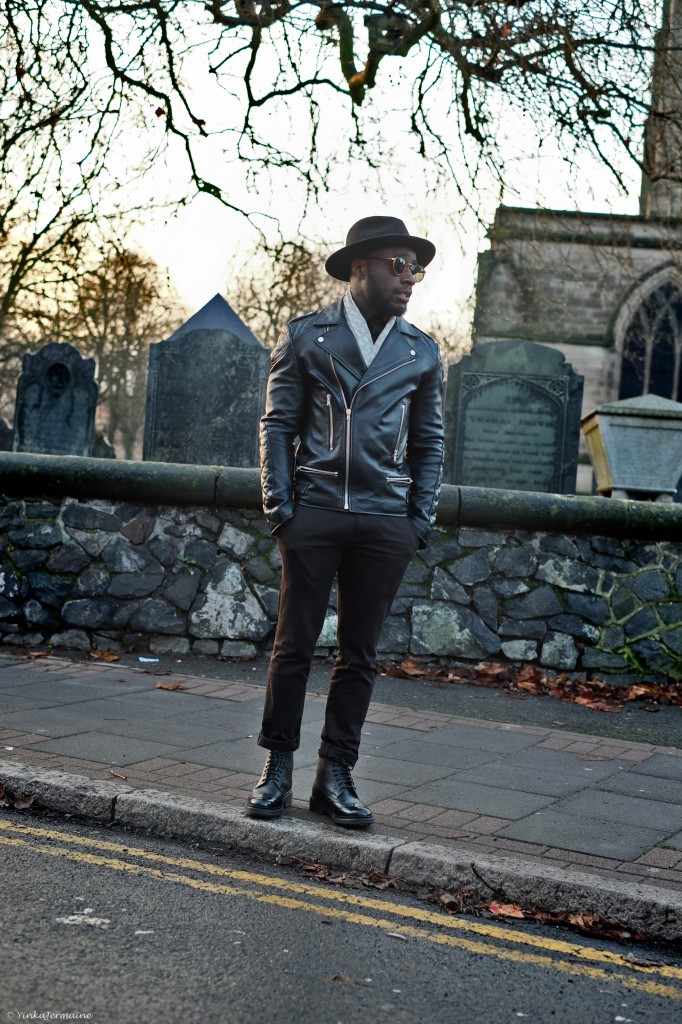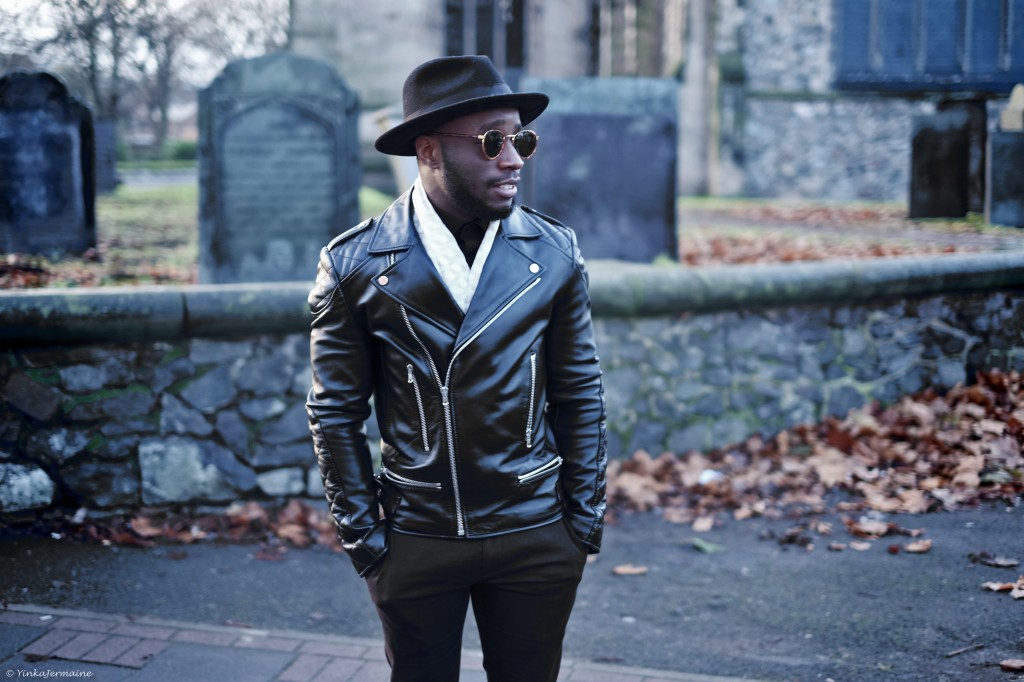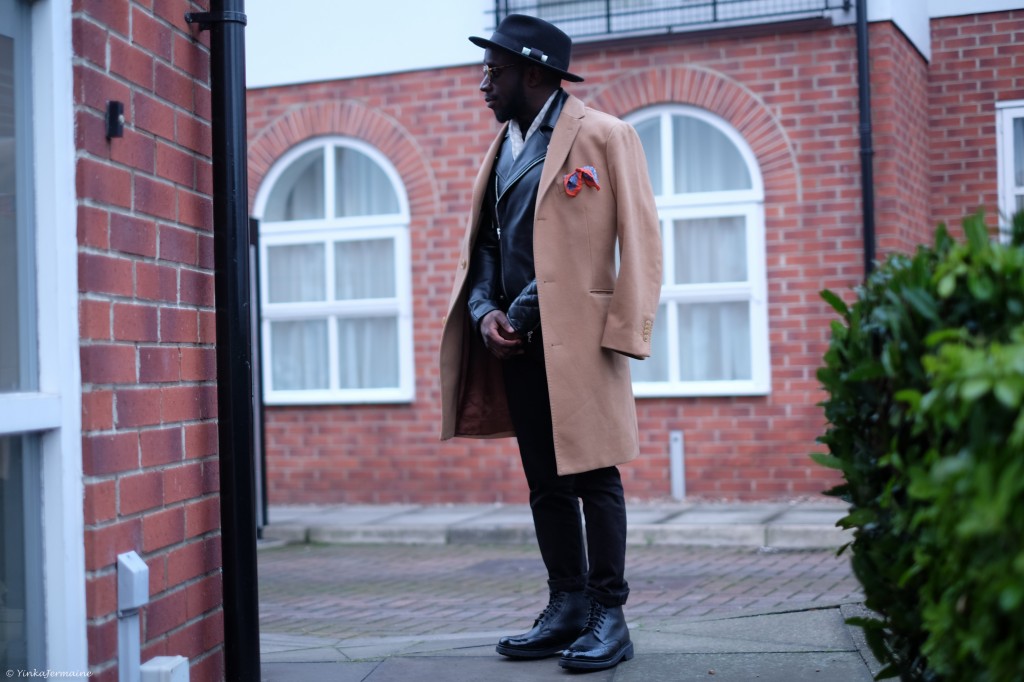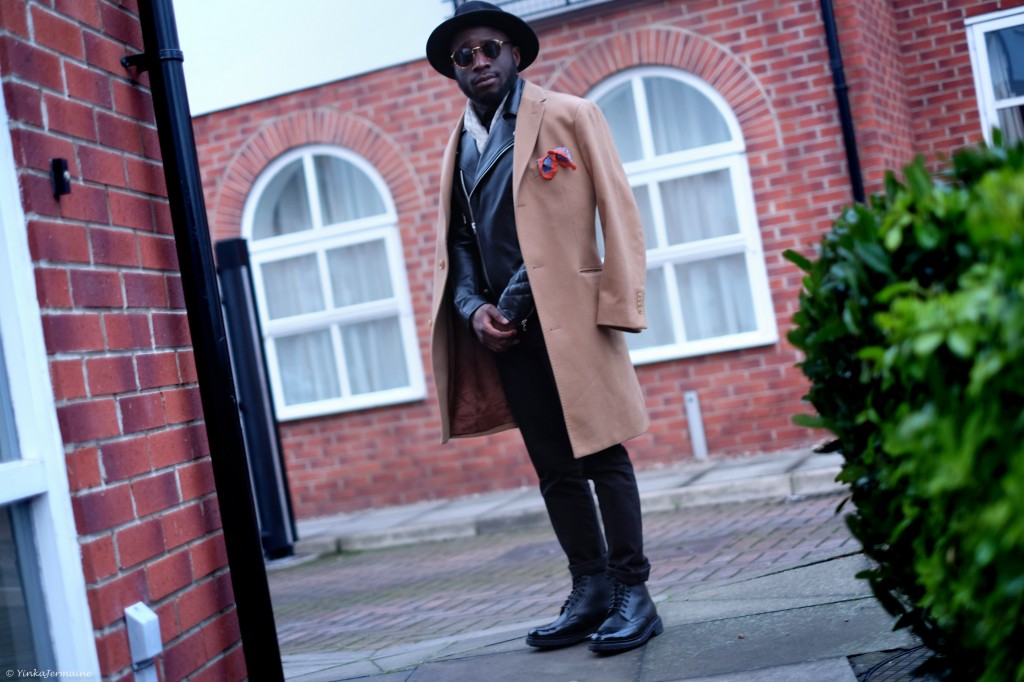 I always like to add a bit of extra features to give my black on black outfits an unorthodox attitude which is the reason for the scarf and money slot in my fedora hat. We all have our own different ways of introducing our personal twists so never be afraid to do so.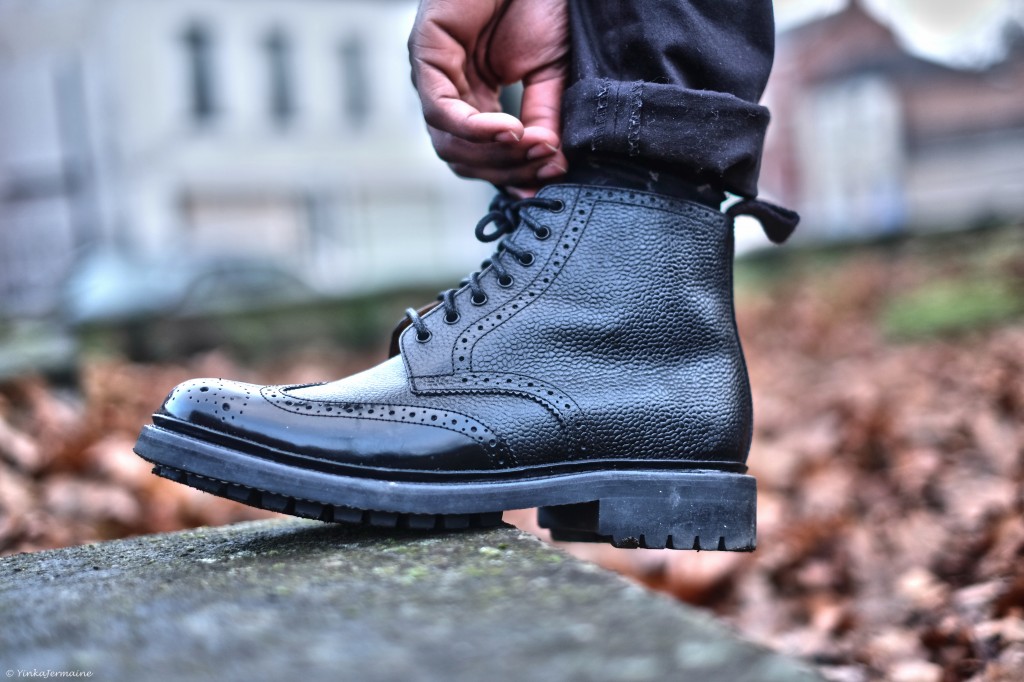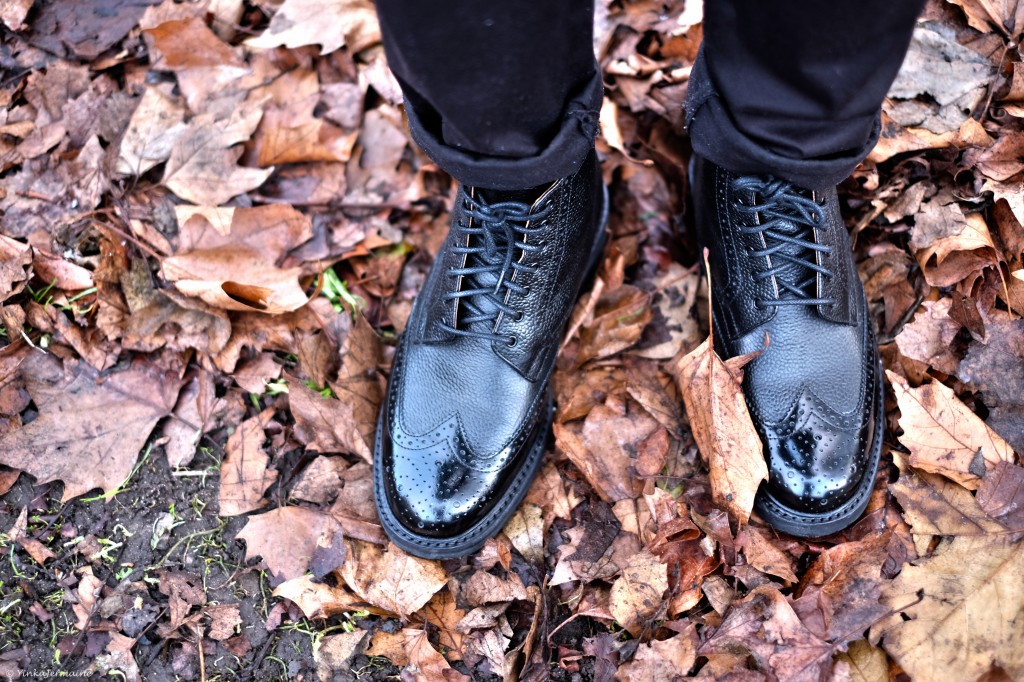 Shop the Look:
Your Favourite Stylist,
Yinka Jermaine