Introduction
We all know that tassel loafers have a strong allure to menswear due to the versatility and comfort it brings to an outfit without compromising style. They work with smart casuals, dinner/party wears and business attire but the latter is still not easily embraced by the majority of men from my opinion. And even those who combine both still fail to add energy and charisma to it by failing to wear statement socks or believe you always need to keep it sockless. To be clear, I am a massive fan of going sockless but tassel loafers were born to be worn sockless so why not break such easy rule?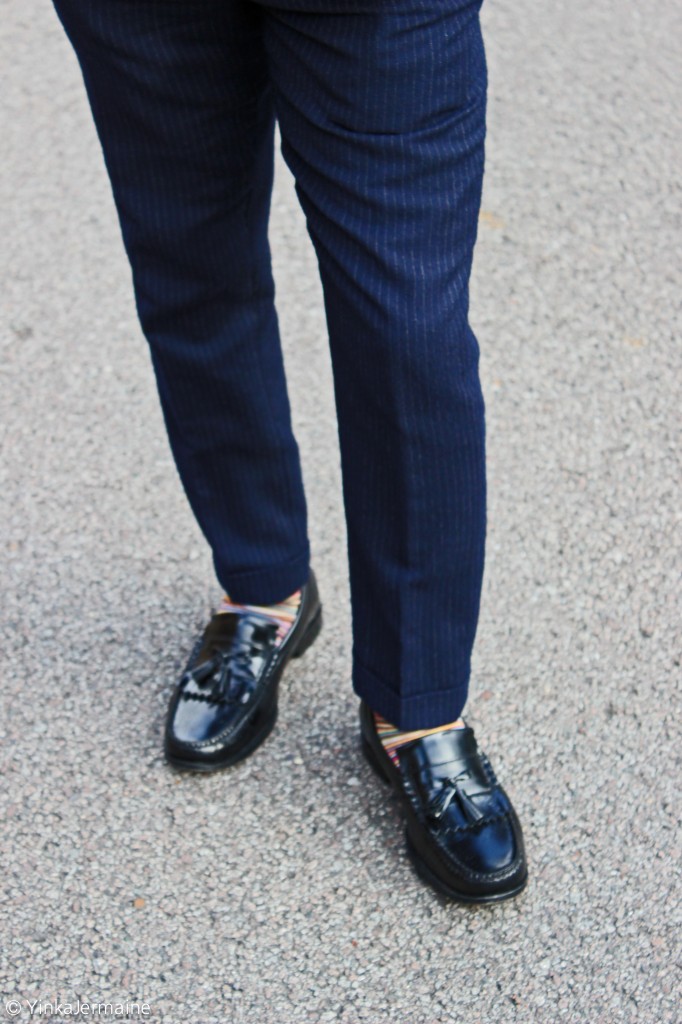 Another point i'll like to touch on which could be the reason behind why many don't opt for socks or keep it tonal is the colour combination factor. Through my daily train journeys, I've seen so many socks and suit combination which made it clear that there is a difference between statement socks and obvious socks. Obvious socks are defined as those that are apparent, based on their colour or design and don't match or work with the outfit in any way.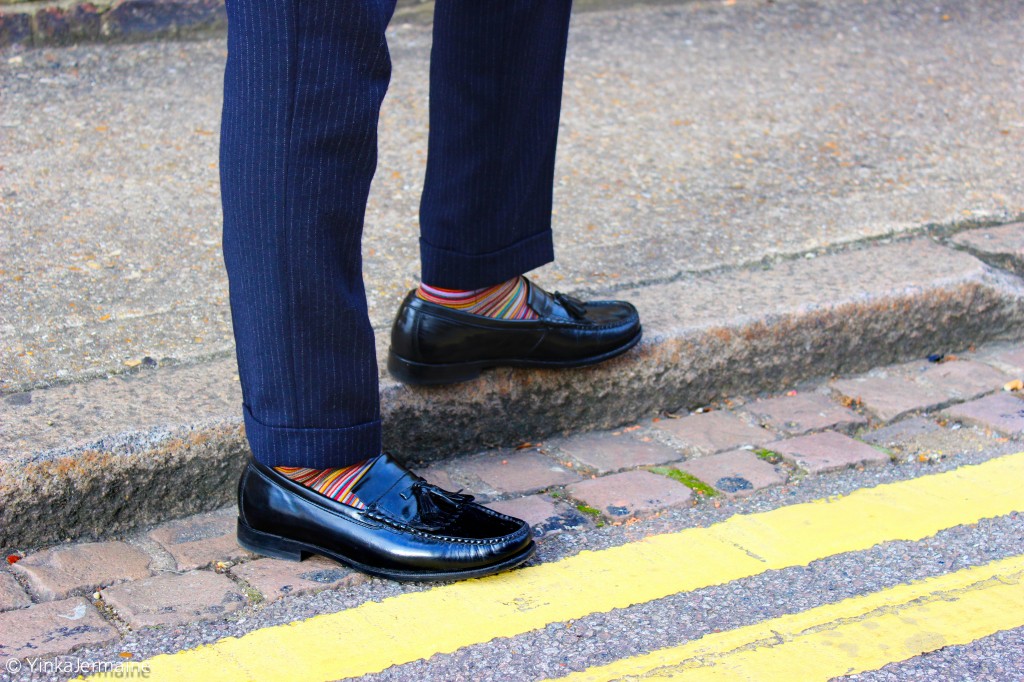 Statement socks are mostly seen as those that complement or contrast the colours of your outfit and in particular, your trousers. The first thing you need to be conscious of is that your socks complement or contrast well with your trousers before focusing on the upper part but as we are discussing about suits, it is an easier decision to make.Refer to your contrasting and complementary colours that you learnt back in primary school and this should aid your decision-making. Remember, Just wearing a bright coloured socks doesn't make it a statement socks.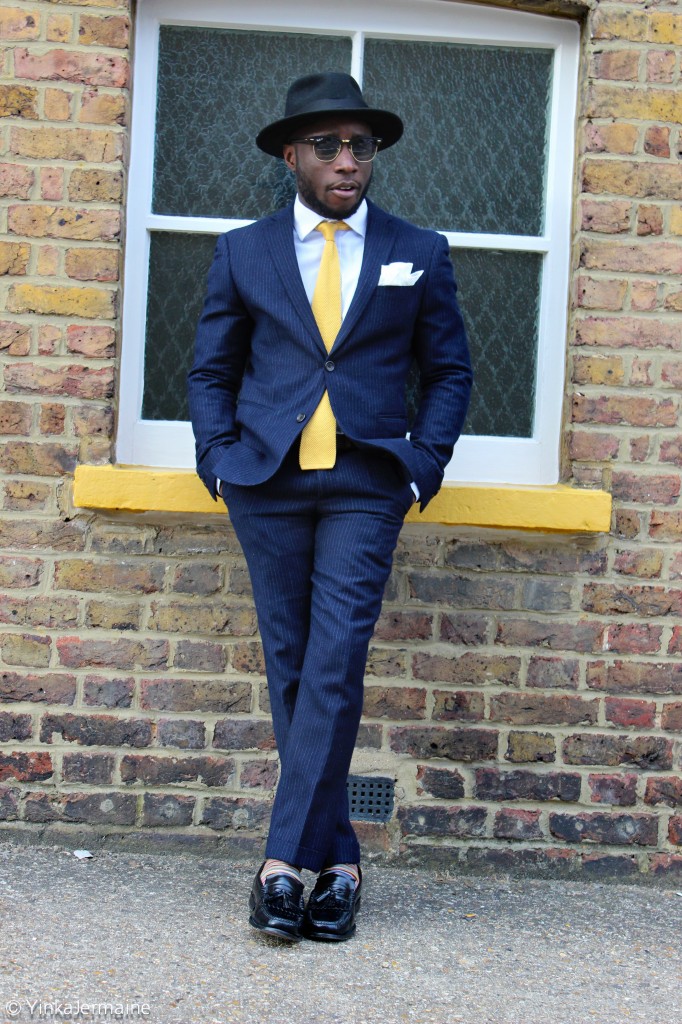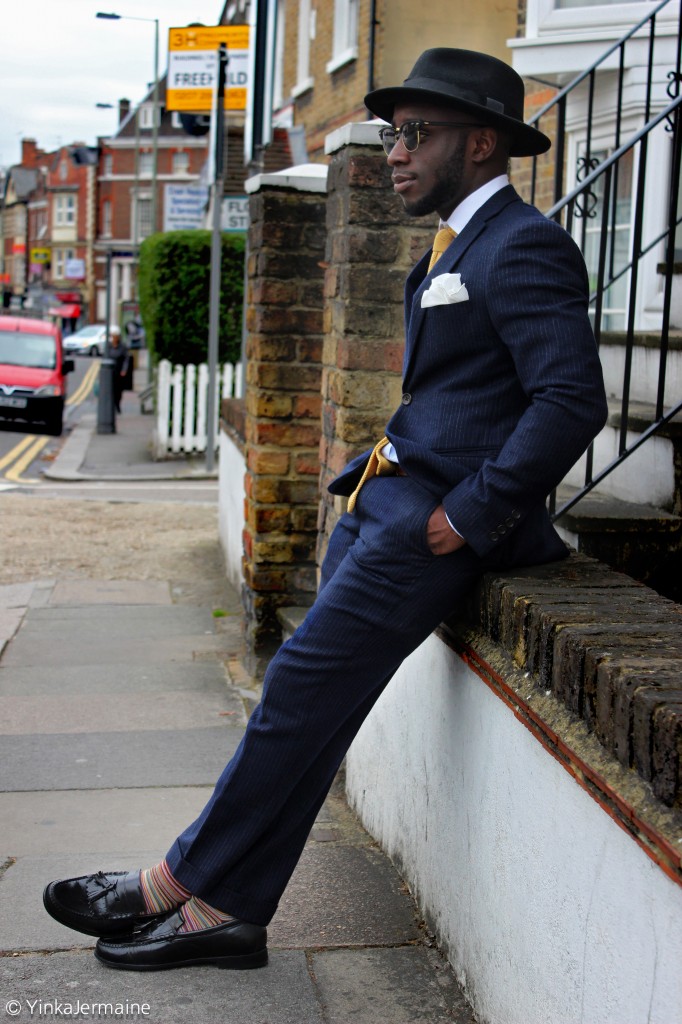 My Suit Combination
Starting from my suit, I've opted for my navy pinstripe suit with a yellow knitted tie for a high energy colour combination – Blue and Yellow are just like Bonnie and Clyde, they perfectly together.  Next up was my choice of shoes which were the tassel loafers as I was going for a less formal occasion which didn't need a full business attire.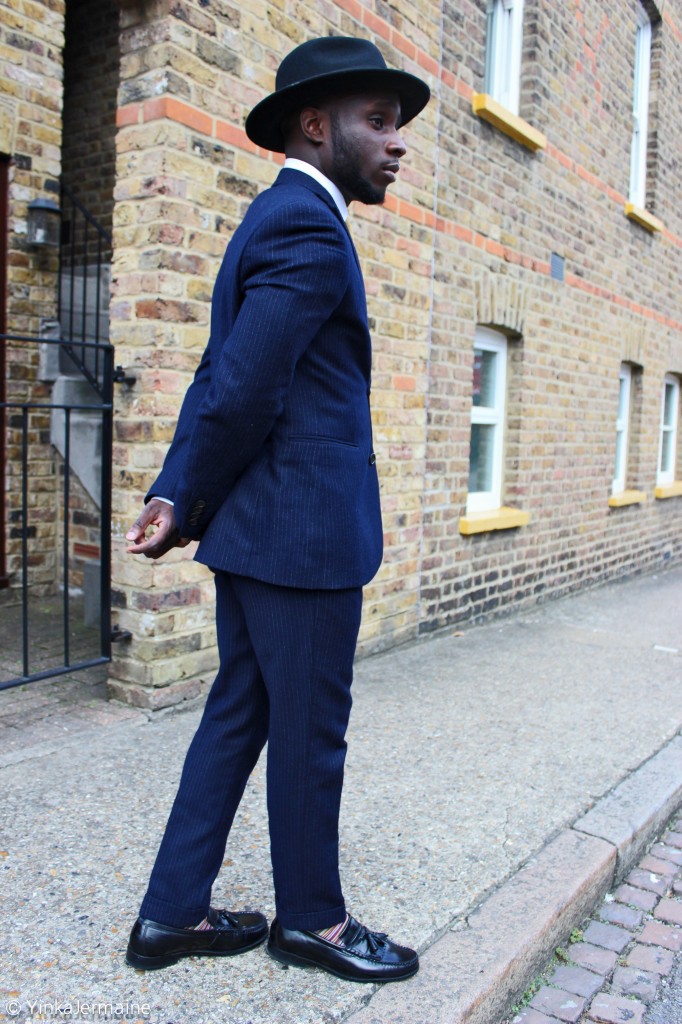 Finally, my socks choice which would be the hardest or most difficult decision when aiming to make a statement as mentioned in the introduction. It would have been difficult to introduce another bright colour as the yellow already had enough energy to it so I decided to go for socks with a strong yellow presence bit with contrasting stripped colours. This is what transformed the socks into a statement piece without upsetting the outfit.
Shop the look:
Your Favourite Stylist,
Yinka Jermaine