After picking up a few plain suits for my work experience and wearing them till my suit craving resurged, I decided to go out on a quick shopping spree to pick up a different suit that I could use every now and again for work or other formal occasions. This was when I stumbled across this wool pinstripe suit from Next. I was quite surprised how good the fitting and cut was. The suit immediately won me over with its bold sartorial look  and the wool quality  used in production. My next step was to purchase this suit and pay a quick visit to my tailor for the right alterations.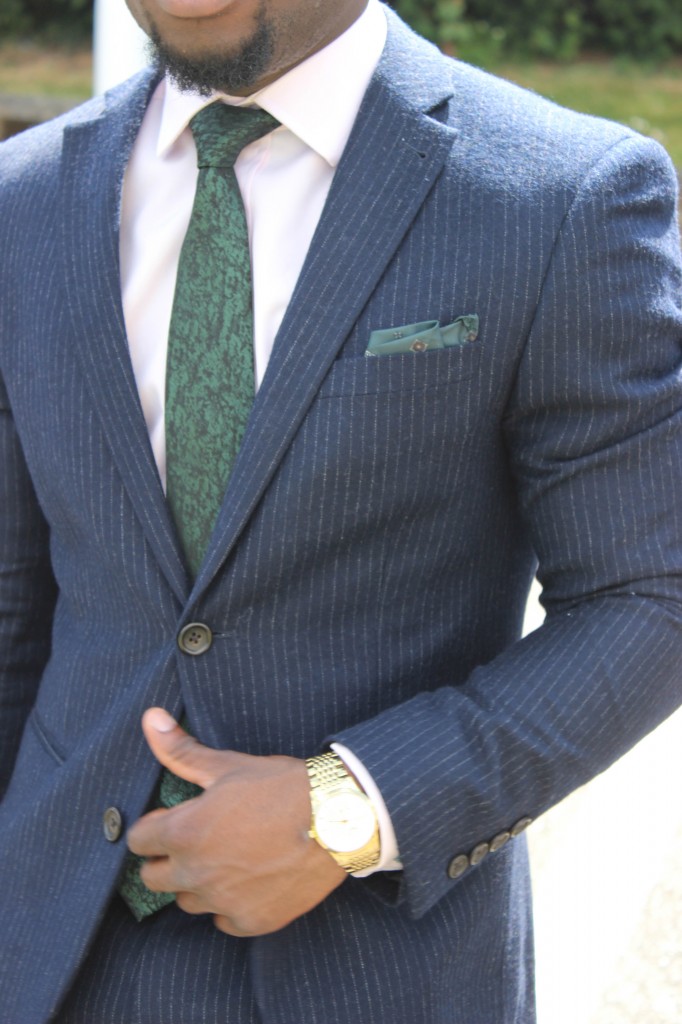 As you may well be aware, vintage and classic outfits have been well integrated into current men's fashion trends and the pinstripe suit is a perfect example of such classic wear. But, the difference between then and now is the redefined look to the pinstripe suit. It has a modern feel with stylish cuts with a reduced jacket length and the pinstripe distances also vary.
 I chose to wear my pinstripe suit to the office for an important  networking dinner in which as usual, my aim was to leave a long standing impression on the attendees; being positively remembered for your appearance is one of the important parts to networking . A very simple combination brought about this elegant look as a light pink shirt always sits exceptionally well on any thing navy. Another colour that matches nicely with pink and navy is dark green. The combination of the two gives the outfit some needed vibrance to stand out.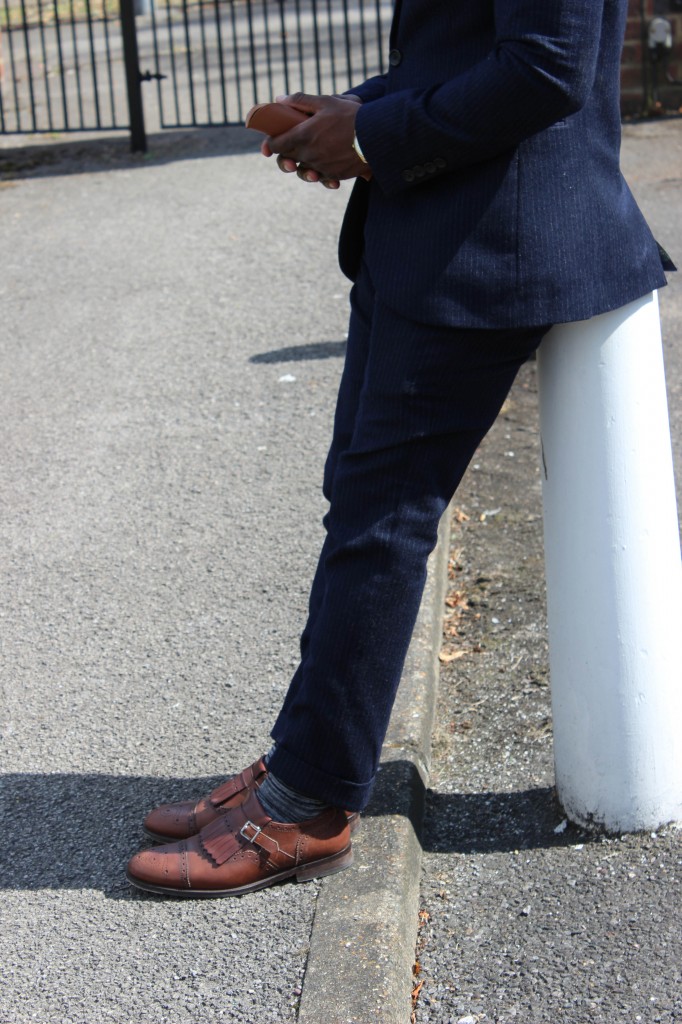 One question I asked myself was "Black or Brown shoes". This was quite a quick decision to make and you may ask why that is. First and foremost, you need to consider the occasion you are going for and also what colours have been used already. As this was an occasion I aimed to impress and also introduce a touch of style and diversity, I chose the brown Blucher Flecos Hebilla shoes which brightens up the attire and shows my attention to detail. The black shoes would have darkened the whole attire restricting the other colours and combinations from attracting the eyes of the audience.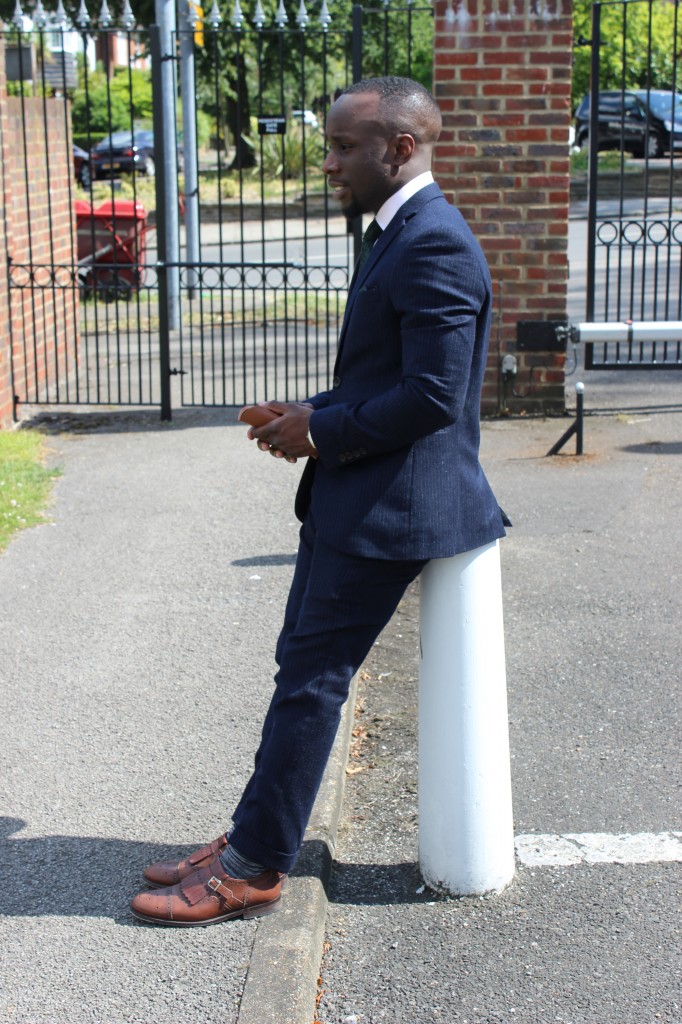 Lookbook:
Your Favourite Stylist,
Yinka Jermaine