Just like dogs, suits should be a man's best friend. And this has nothing to do with the many clichés that fly about. For example, "a real man wears a suit" or "swag is for boys, class is for men". In all honesty there is truth behind these sayings as only when you start appreciating the effects of being a sharp, smart, well dressed man do you appreciate the need for a suit or the components of a suit in your wardrobe. But mostly importantly, from the age of 21 above, it becomes a real necessity as you begin the 9 to 5, or receive many invitations to formal birthday parties or celebrations like weddings or dinners etc.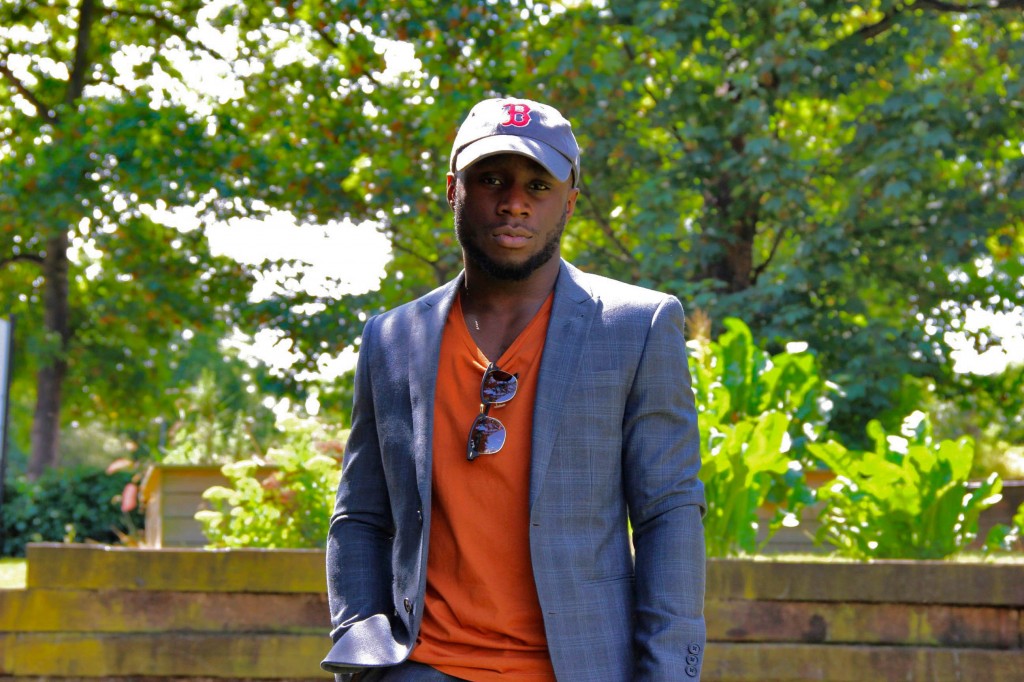 Assuming all of the above relates to you and your wardrobe and you have probably spent a fortune on acquiring a few suits as you either wear them daily or you just bought a few for the earlier mentioned occasions. You really don't want your suits rusting away in your wardrobe, so the question from you should be "how can I get the true value of my suits?". Lucky for you, this is a really simple answer as its one of the most versatile items in your wardrobe and I'll show you one of the many ways to wear your suit outside the office, lets call it the casual suit.
I'll take you beloved readers through an article on how I've transformed a corporate plaid suit to a casual suit – The incorporation of casual accessories and apparel goes a long way in achieving this.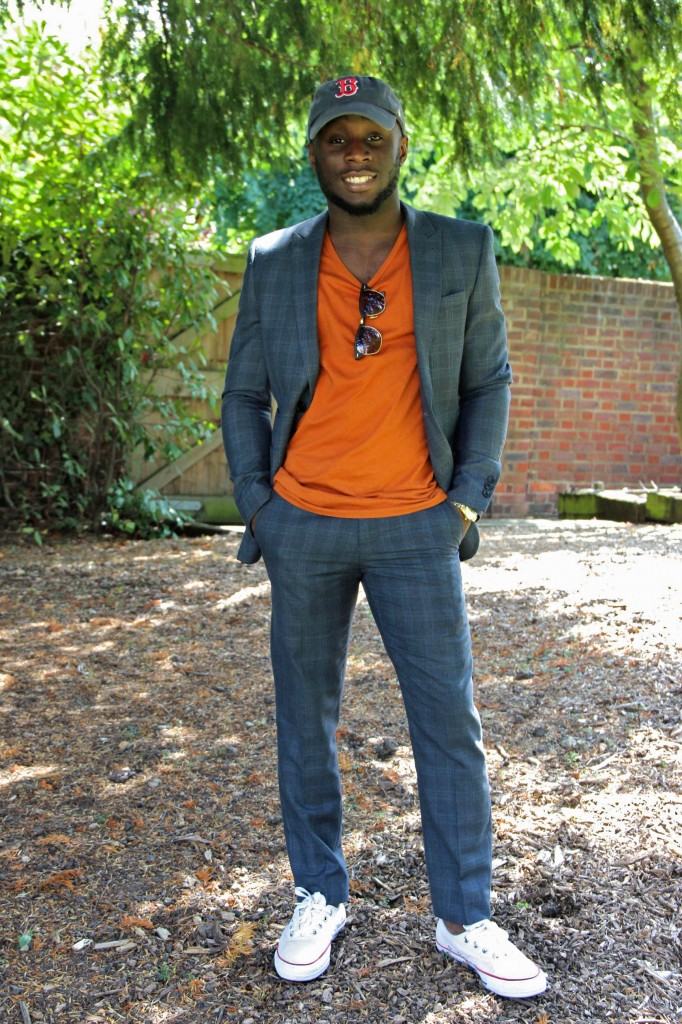 I chose one of my most versatile yet stylish suits to show u that you don't need to limit it to your plain suits. I've combined my plaid skinny suit with a peak lapel to keep the sharp and masculine feeling to the attire. My aim was to play around with two colour variations so I opted for an orange t-shirt picked up from cosstores to brighten the look. Which also blends well with the navy/grey suit.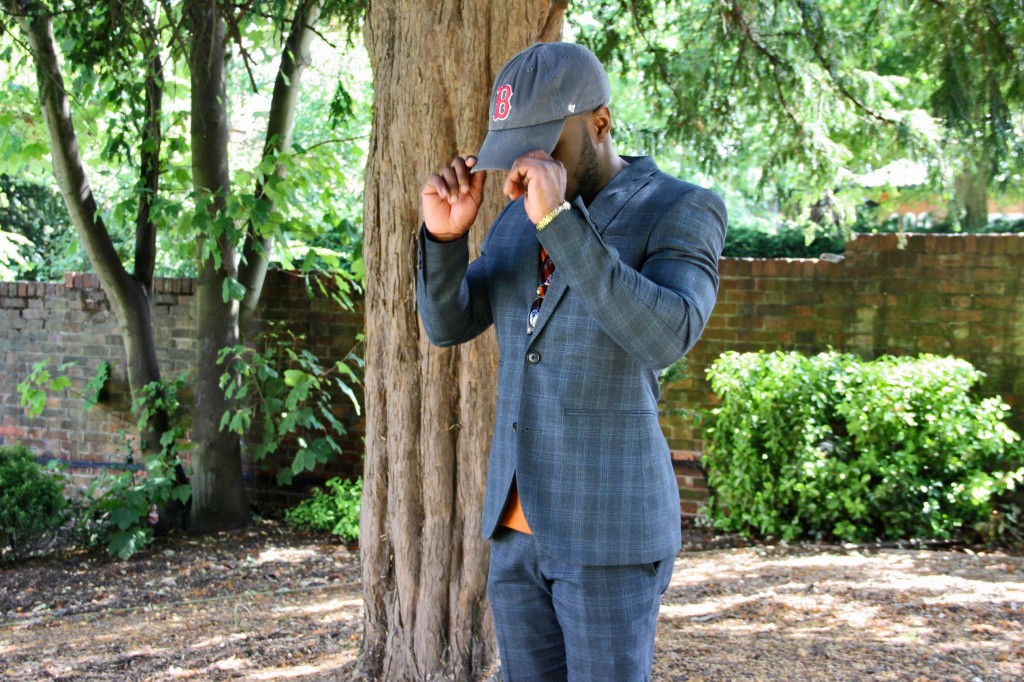 My headwear choice was a baseball cap with similar colours to the attire, this was not a coincidence as I aimed tho keep the smooth and smart casual feel to the look by not bringing in more colours and allowing a continuous blend through the outfit. It is also a very good way to match colours as not only does it look good to the public eye, it isn't the typical colour match of top and shoes.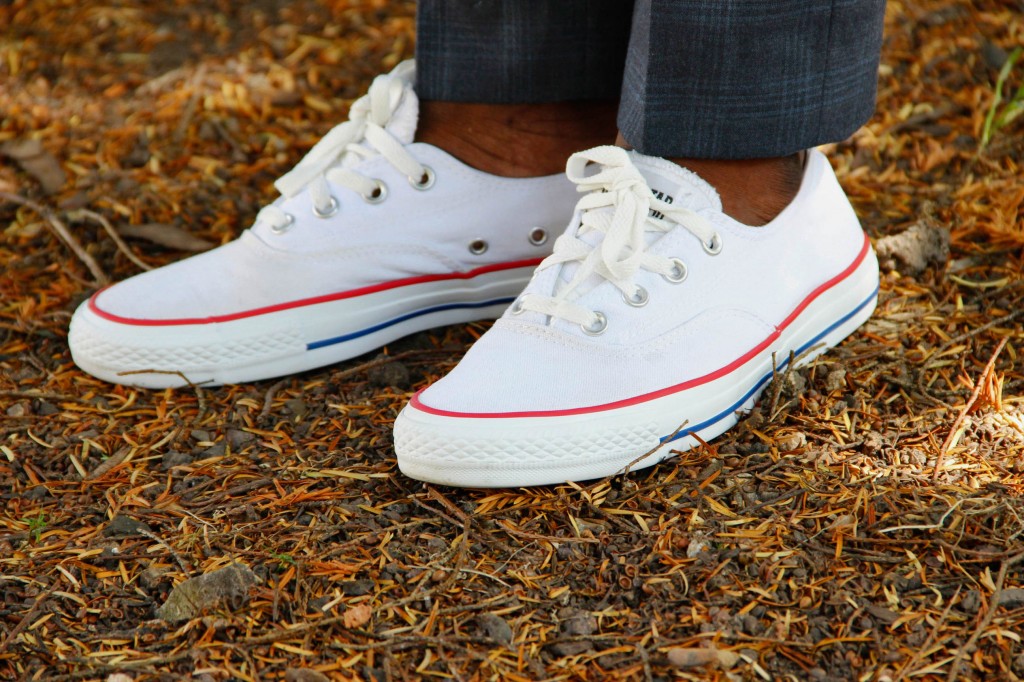 My footwear choice were all white Converse Chuck Taylor's. This gave the look a very neat ending and as white goes with almost everything. Trainers with suits can be a difficult choice, but with white clean low trainers, they give it a smart and elegant look which complements the suit with some added depth and character. Such attires could be worn out to different laid back and casual venues but you should avoid such when going for formal or even semi formal events. You could let loose of the cap and change the shoes to some formal ones.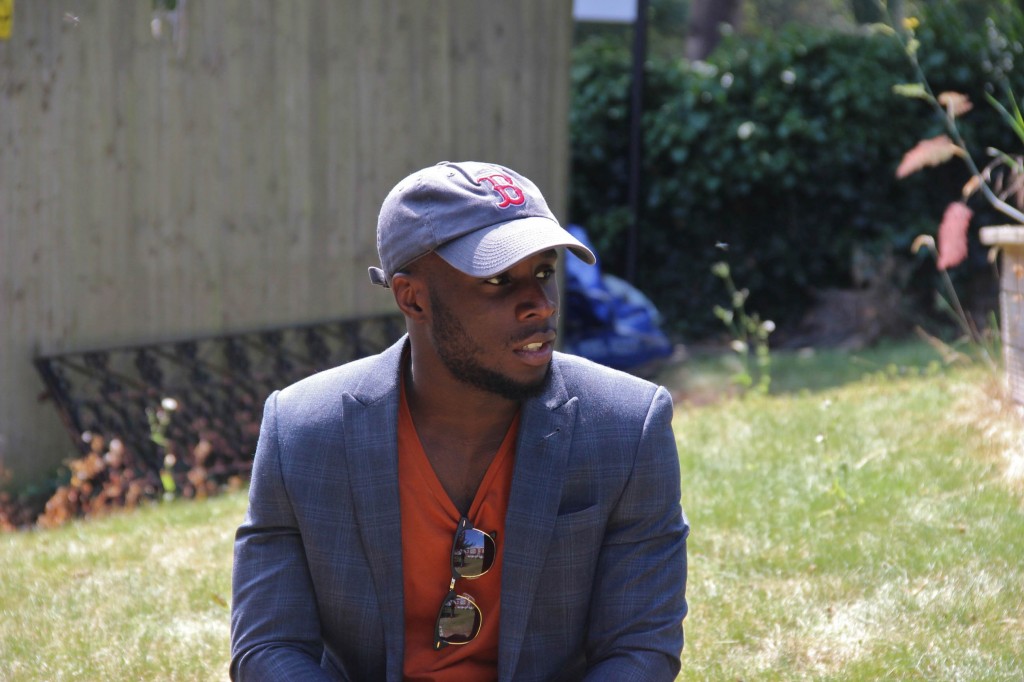 I've made use of my suit only and not used any other item that is closely connected to it like the shirts, ties, socks and shoes but yet, the elegant style remains intact. This is a true example of a timeless stylish look.
What I am wearing:
Your Favourite Stylist,
Yinka Jermaine