It has just dawned on me early this year that I am now edging towards the age (if not there already) where everyone is catching wedding fever, and monthly weddings will become a staple fixture in my yearly calendar.
I mean, the majority of ladies at my age are already planning their lives, painting that picture of a family and trying to find a partner that fits the image. This translates into an enormous amount of wedding invites.. I guess its a great time for the new business venture. 😉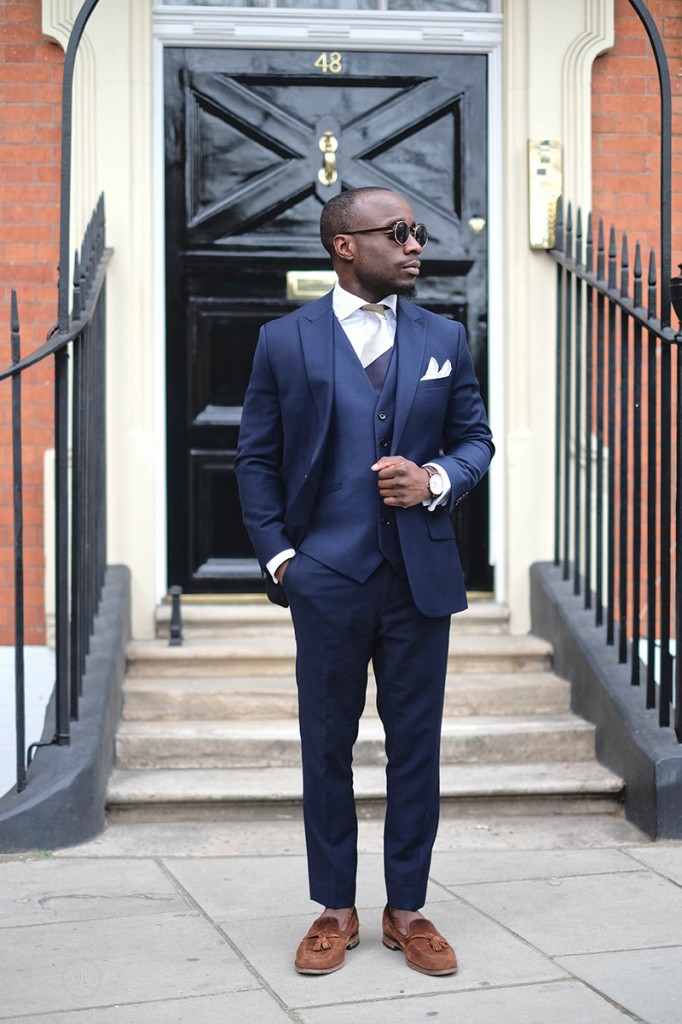 Three-Piece Suit – Marquess London, Shirt – Charles Tyrwitt, Tie – Viola Milano, Suede Loafers – Loakes | Photography by: Camille Lawrence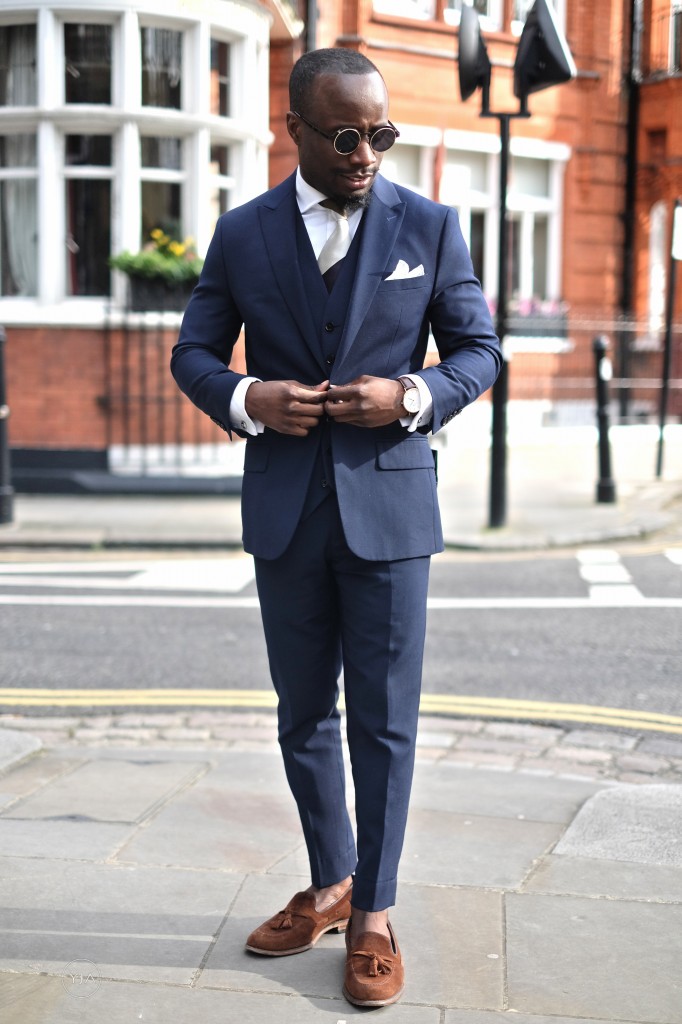 To top this off, the summery season has just started and the chances are that many of you are preparing for at least one wedding. But there is that one problem you might all face; the variety of approaches to weddings makes it difficult to know what to wear, and the issue of nailing the balance between upstaging the guest without outshining the groom can be stressful.
To offer a little encouragement, here is a guide to achieving these goals. Words that best describe a well planned wedding are: classic, elegant, classy, sophisticated, understated and charming. And this should be reflected in your look.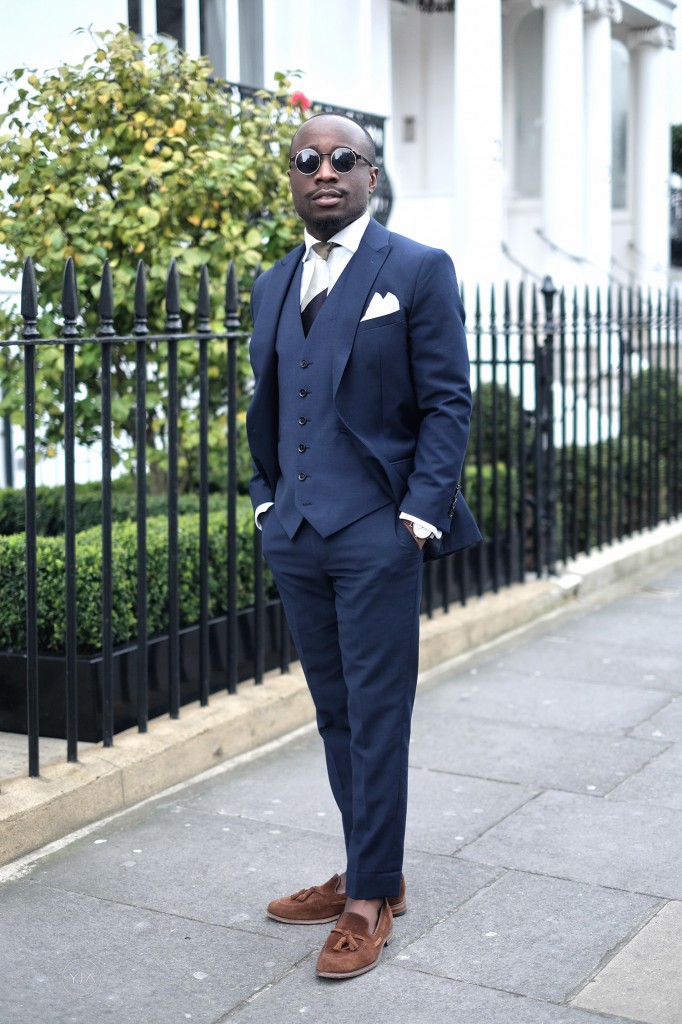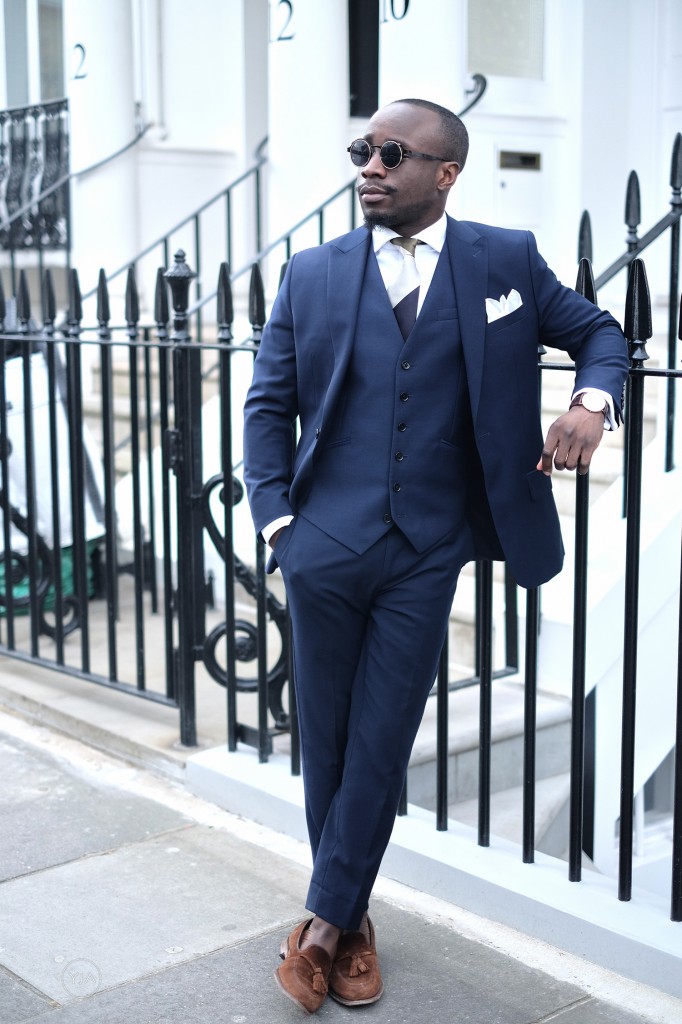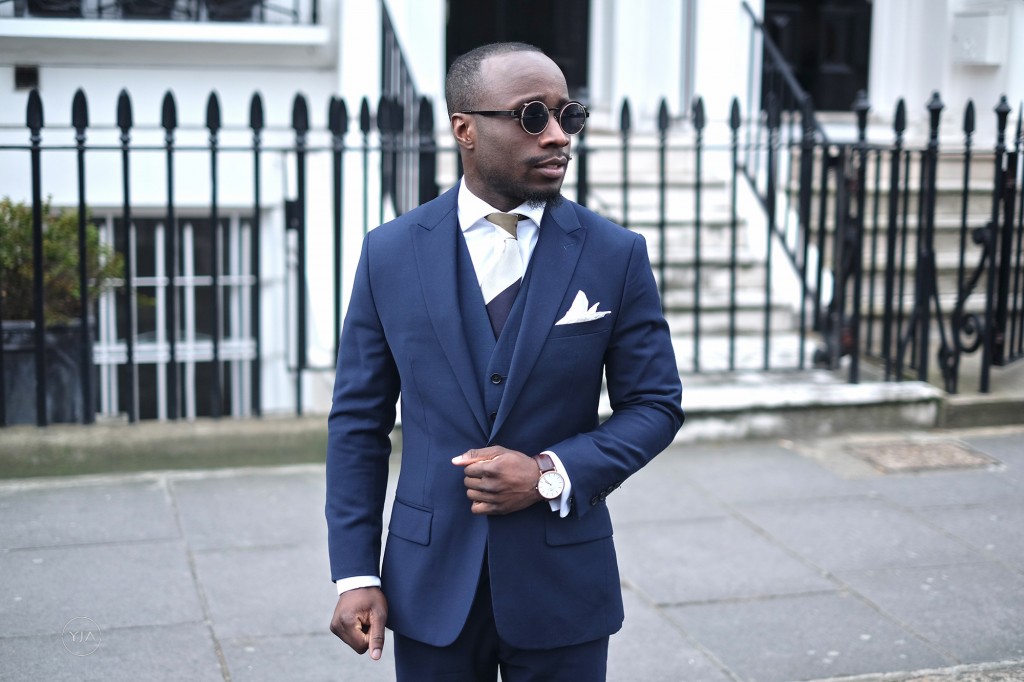 A lightweight super 140 wool fabric for my navy blue three piece suit is a perfect choice for such an occasion. This look can be made less formal and more summer friendly by ditching the socks and grabbing a pair of loafers; for this look I opted for the suede tassel loafers. To retain the smart, simple and classic look, I have coupled a striped silk tie with a white pocket square as they compliment each other greatly.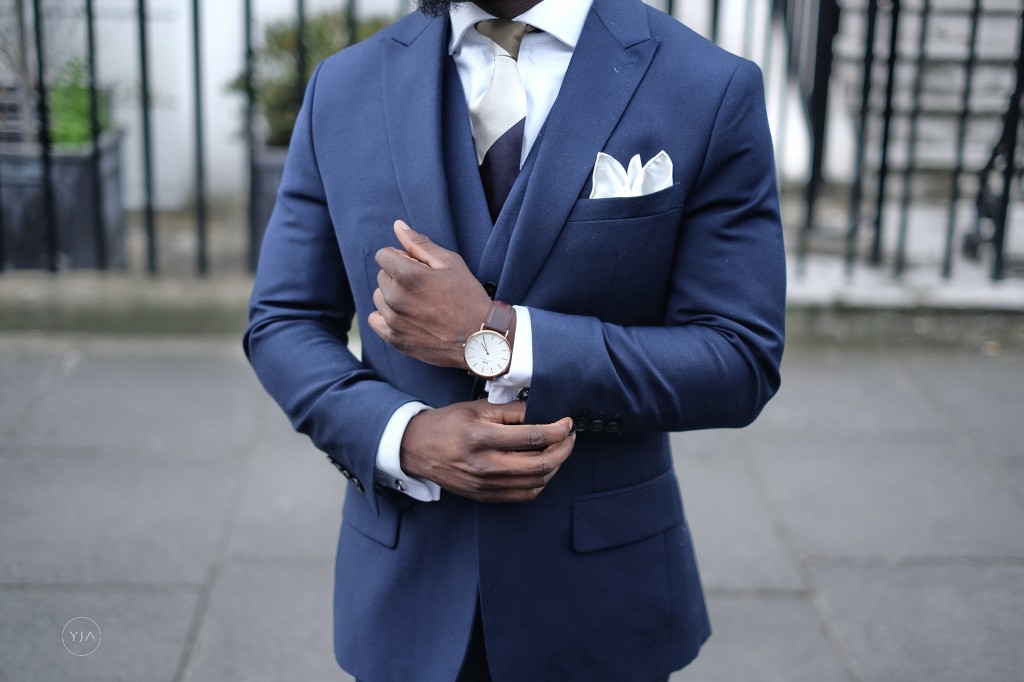 Such looks are more powerful, especially for a wedding, and the character and alternative approach that the footwear gives the looks allows you to downgrade from giving off a groom persona.
Many thanks for taking your time to read this post.
Your Favourite Stylist,
Yinka Jermaine