Rooftop bars, continental restaurants, sporting events, canal side parties, festivals and more. The summer is filled with many extravagant and glamorous events and you'll need to look the part even in this hot weather. This is where the casual trifecta comes in, providing you with the basic steps to stay looking trendy.
Its easy to have multiple items to spark your outfit during the colder seasons as layering is a must. But in the summer, it is much more difficult as you tend to wear fewer clothing items and as a result have minimal layers. This leaves you in constant danger of looking too basic.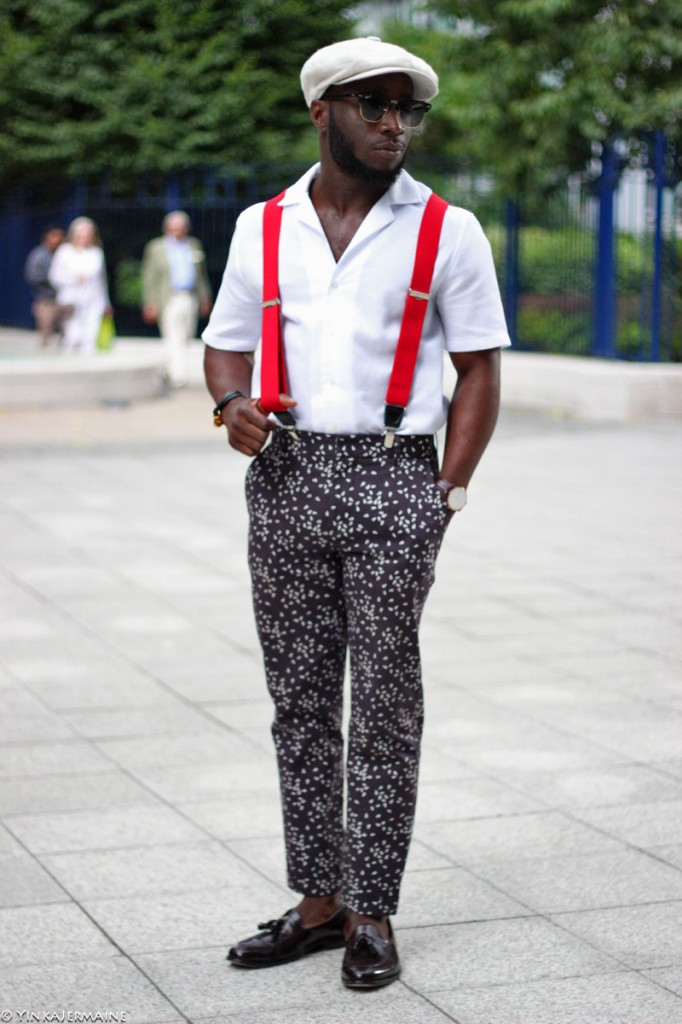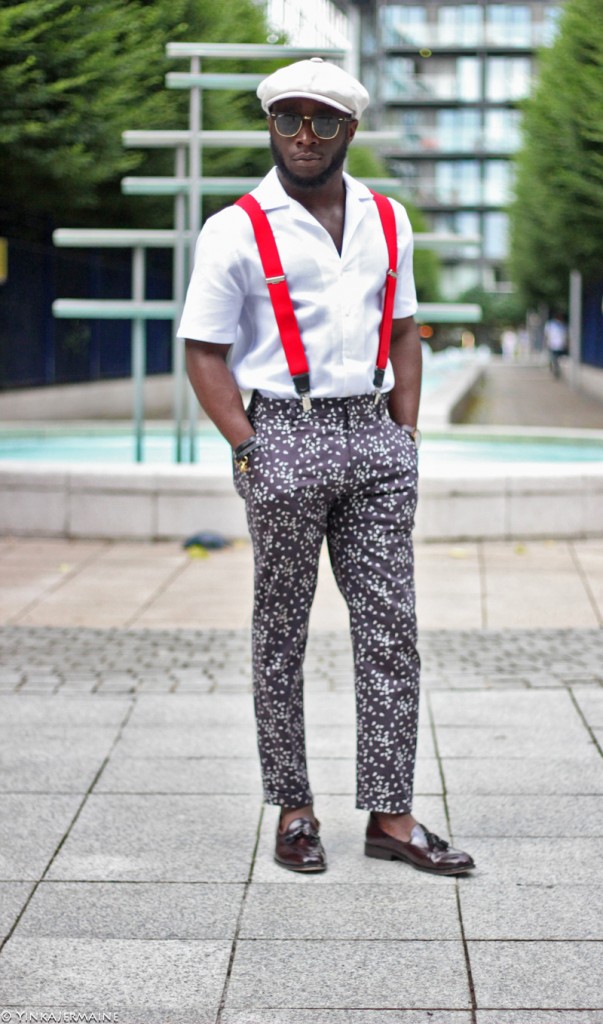 A casual trifecta is about identifying three statement/ bold items to add to your outfit that can match the glamour of a special occasion through the summer.
I've chosen to add print trousers, bold red suspenders and a linen Newsboy hat to my outfit to complete this casual trifecta. It is still very light and comfortable in the heat but as presentable and stylish as you can get in the colder seasons.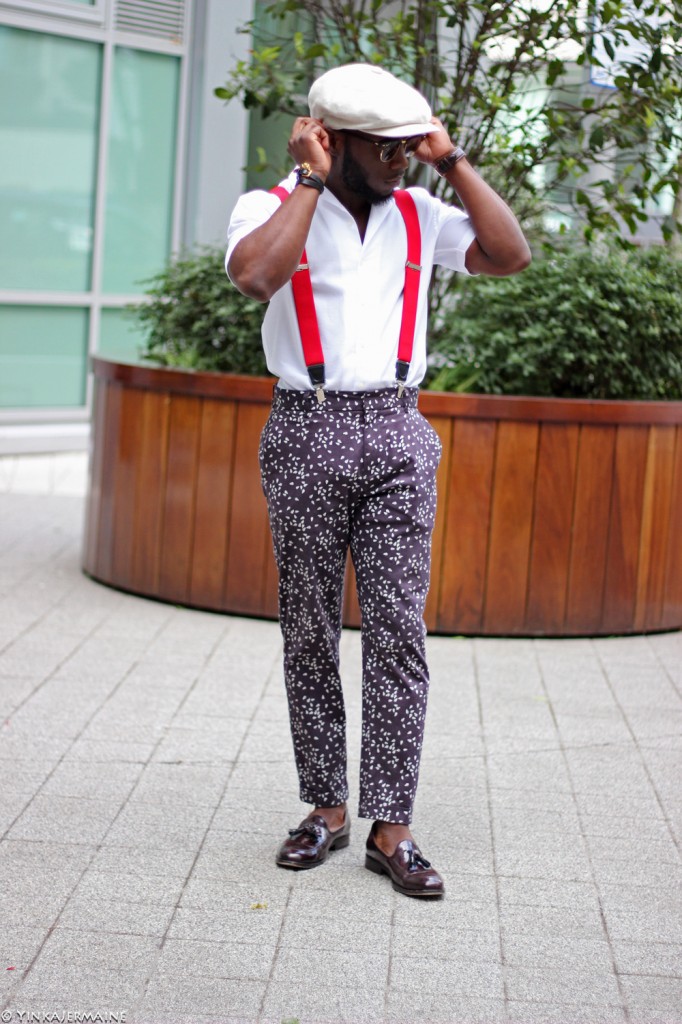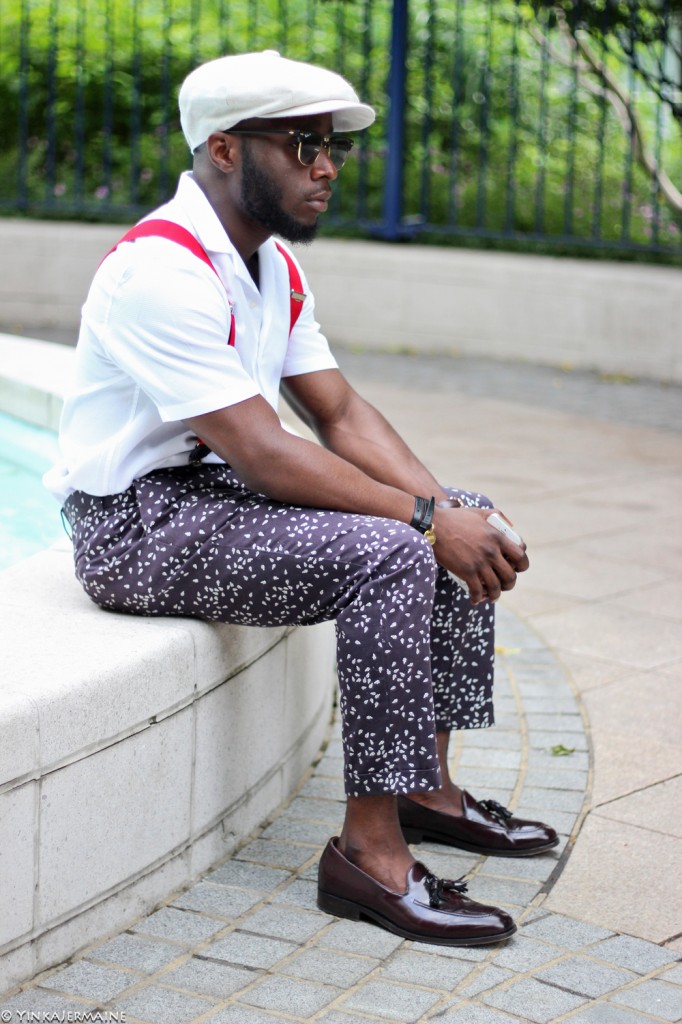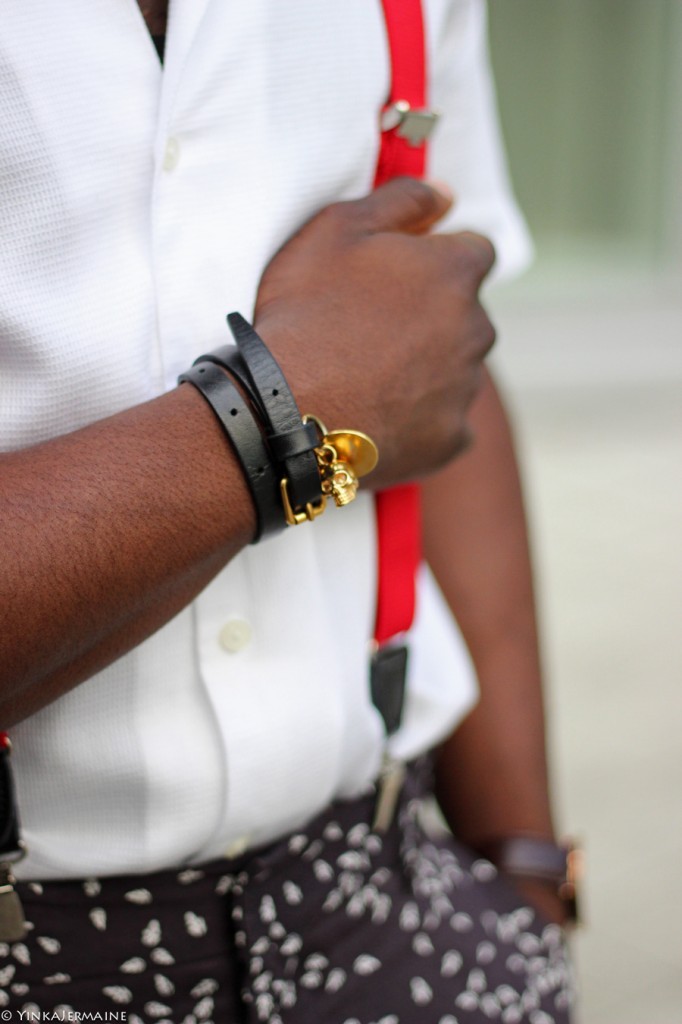 Always take this into consideration when needing to look the part for an event during the summer or in hot countries.
Your Favourite Stylist,
Yinka Jermaine