Socks are the one thing we have all grown up to see as a compulsory part of your attire…no matter the style genre or occasion. Yes, they are used to absorb sweat and all that but they are also accessories. And by my understanding, accessories are nonessential desirable items, which means you can indeed "let go of the socks".
It is one of the modern style inventions I've really embraced for various reasons, which includes the unexpected twist and attention it gives your entire outfit. It transforms your ankles into an accessory due to the simple fact that the human mind is used to seeing socks in such area. And this makes it one of the preferred areas to embrace your skin tone.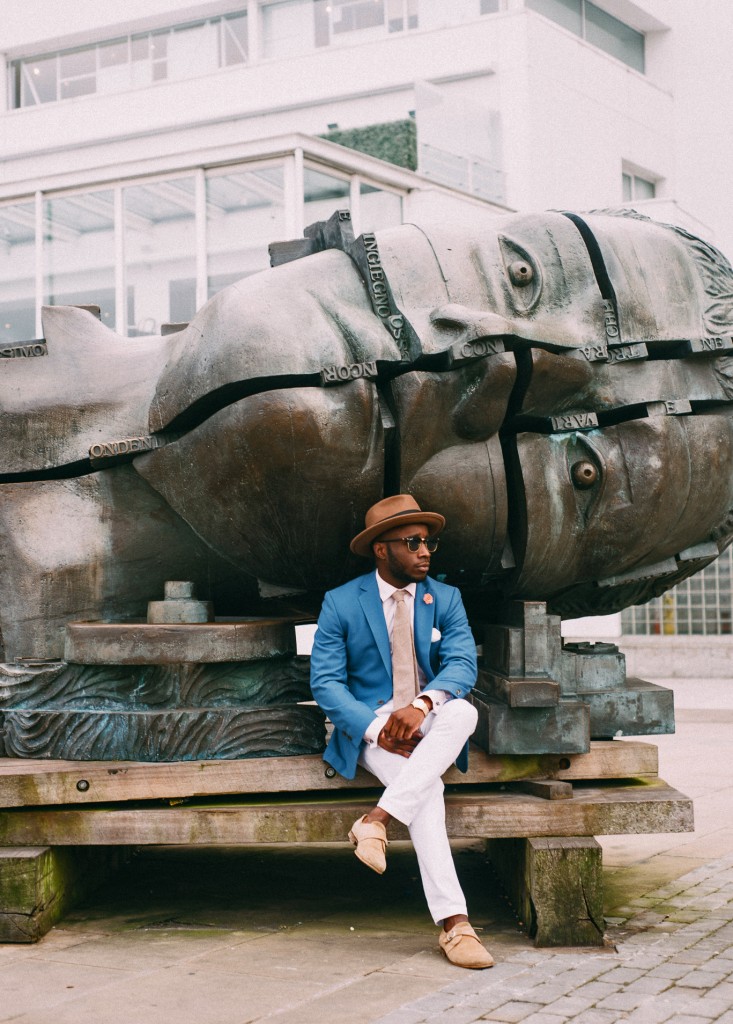 Although this has become more accepted by society with casual outfits it is still a rare sighting with formal outfits, which shouldn't be the case. Going formal with no socks gives your suit or smart outfit a nonchalant feel no matter the accessories paired with the look.
Having said that, there is more to it than just taking of your socks as you can easily fail such look. And end up looking like "the kid who woke up on the wrong side of his wardrobe".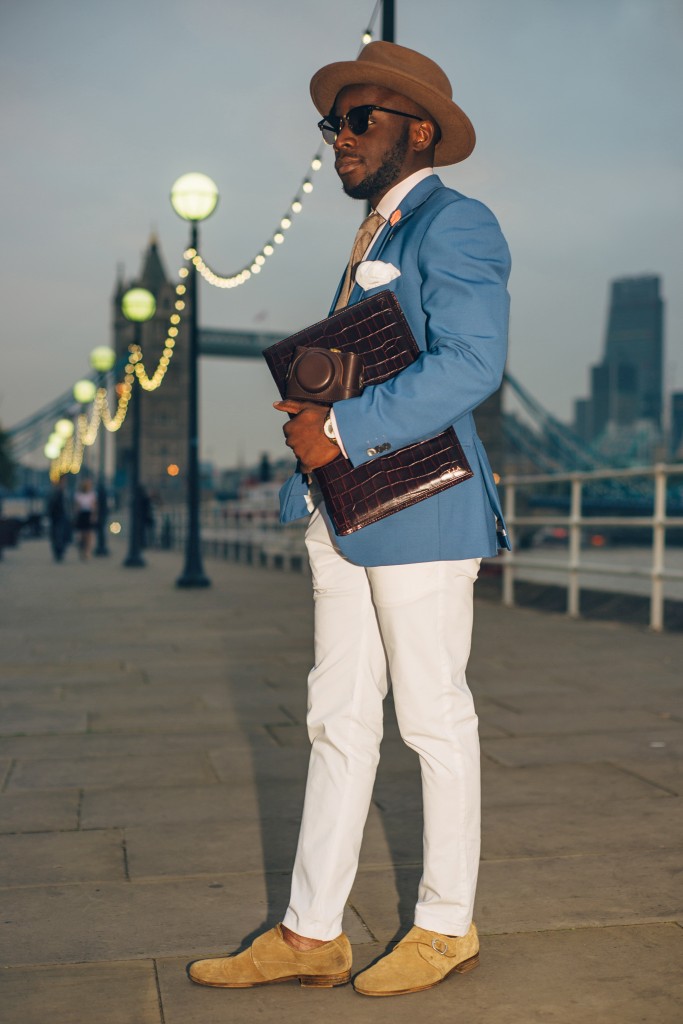 Rule Number 1: It's a contemporary style tweak and so should everything else, so ditch the regular suit or blazer size and go with the slim or skinny fits.
Rule Number 2: Your trouser length should have no breaks in any way.
Rule Number 3: Wear it with confidence! I say this all the time but its the most important rule to everything about style. This look will attract a lot of attention and you should seem comfortable to allow people make an easy decision on the outfit.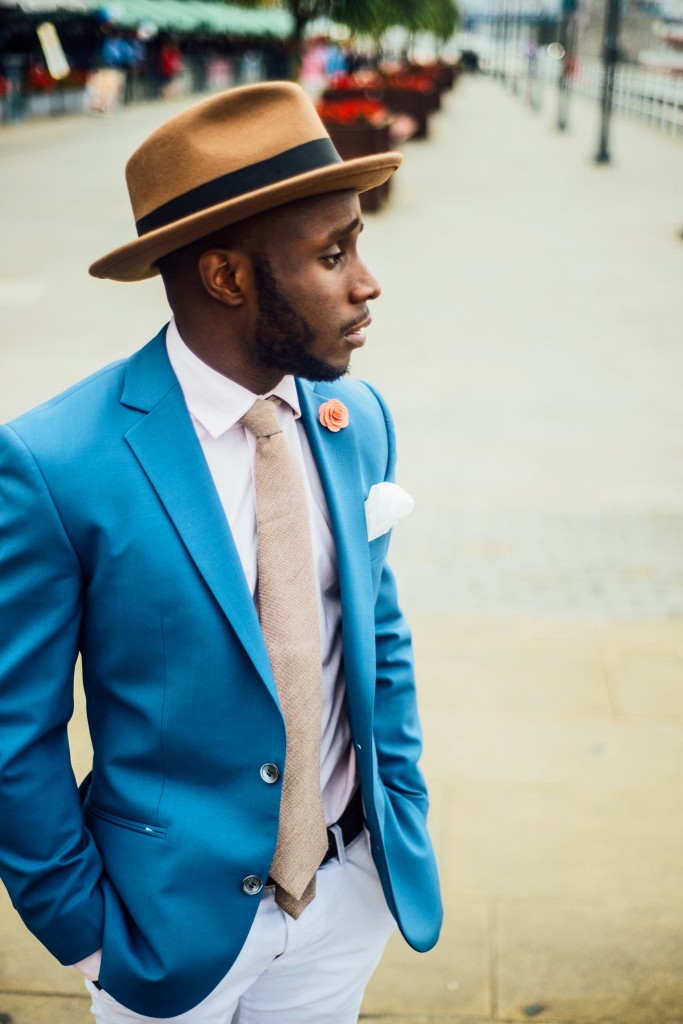 Rule Number 4: Wear comfortable flat shoes that show your foot shape and pair nicely with your fitted outfit. E.g. Loafers, Monk Shoes, Slippers etc.
Rule number 5: Be cautious of the weather/season – It is not a ideal to go sockless in the snow or rain unless you're going for an uncomfortable feel that day.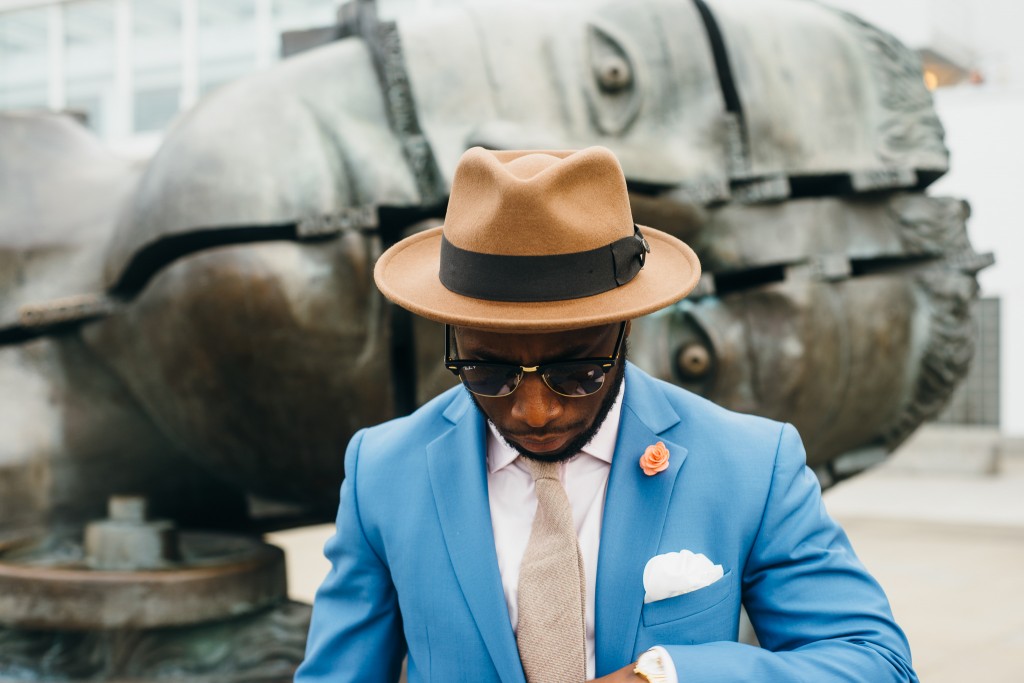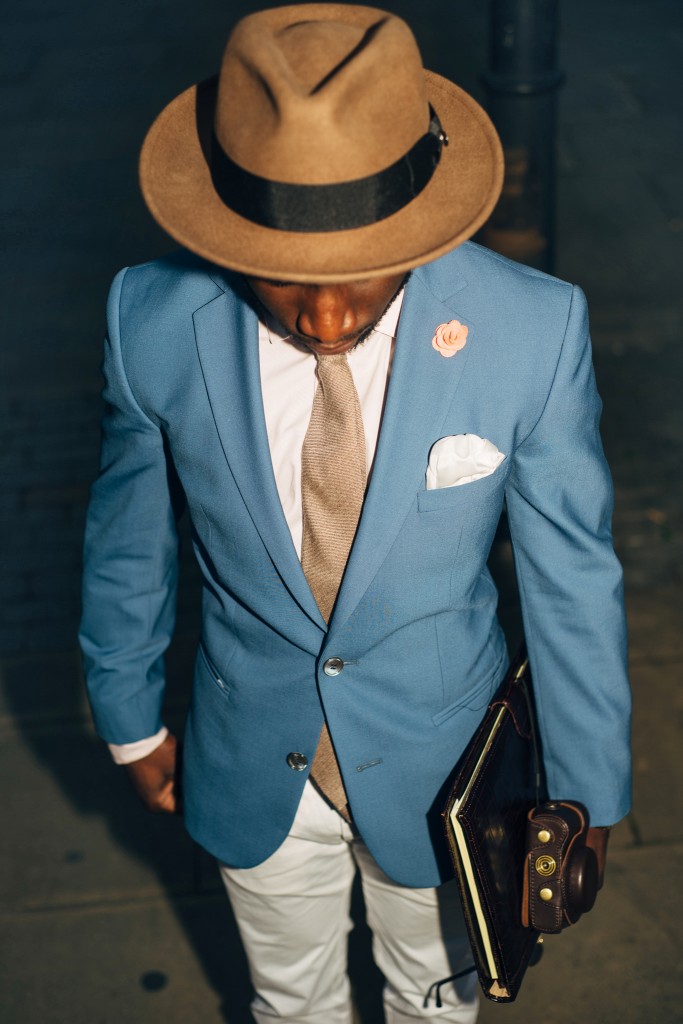 Focusing on my look, I used bright colours throughout as to contrast with my skin tone and create an even feel to the entire outfit.
What I am wearing:
Your Favourite Stylist,
Yinka Jermaine