We all have those days when it is extremely unnecessary to pull off something exquisite for a particular outing or event. It is really awkward turning up to a cinema date or for a quick pint in a dress outfit as you could be seen as that guy who loves to overdress. And by this I'm not saying you can't look elegant or sophisticated but I'll rather look suitably elegant for the situation. These are the few things that define a guy with real class against a guy who has a single fashion genre. Here are a few basic tips to make sure you stay stylishly simple.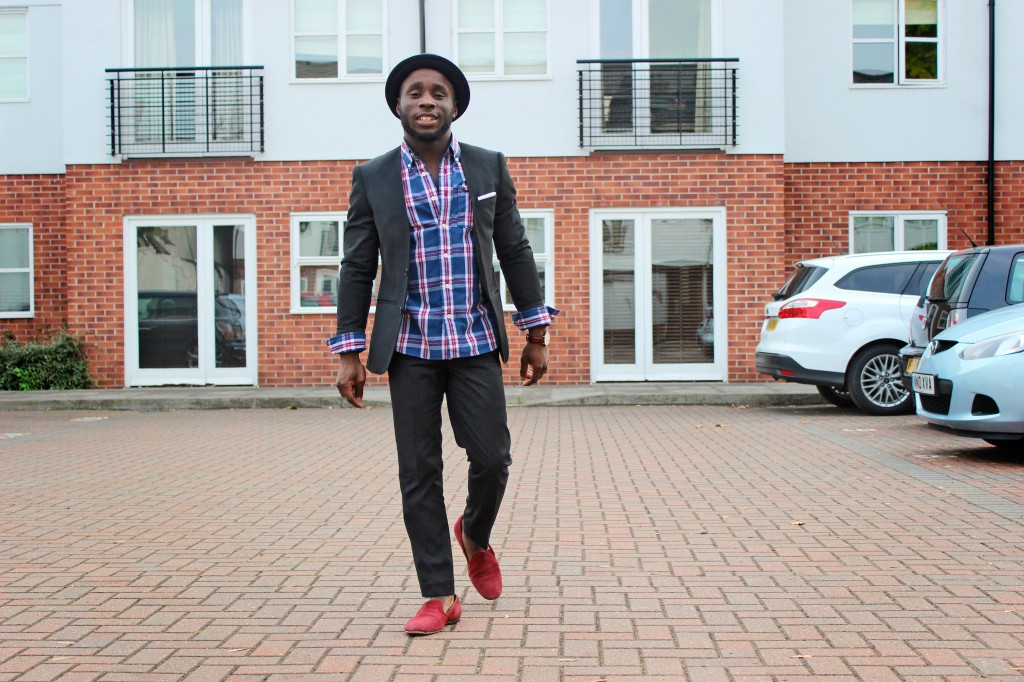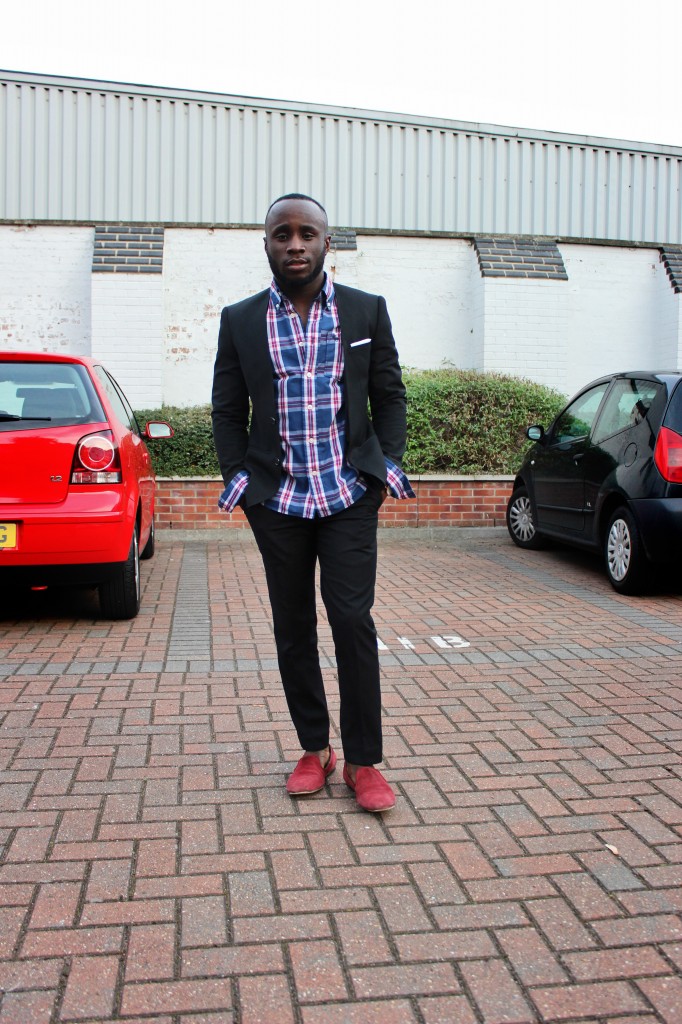 The Casual Blazer – Sporting a blazer is one of the go to items for a man when he wants to go from casual to smart. But one thing people don't know is that your blazer choice defines the smart/casual feel. The cut, style, lapel type and fabric all have a say to this and in this case I have gone for the rare lapelless blazer which is a perfect example of a contemporary casual blazer. No lapel already signals casual but also brings in a slick and classy feel to it.
The Plaid Flannel Shirt – Asides from the rain, we are still in autumn and the flannel shirt is a perfect piece for it. Very durable and versatile item, as seen in my British Countryside Look. It gives a rugged and contemporary feel to the look which is what allowed the all black blazer and trouser to still look simple and casual enough to a pub/bar date.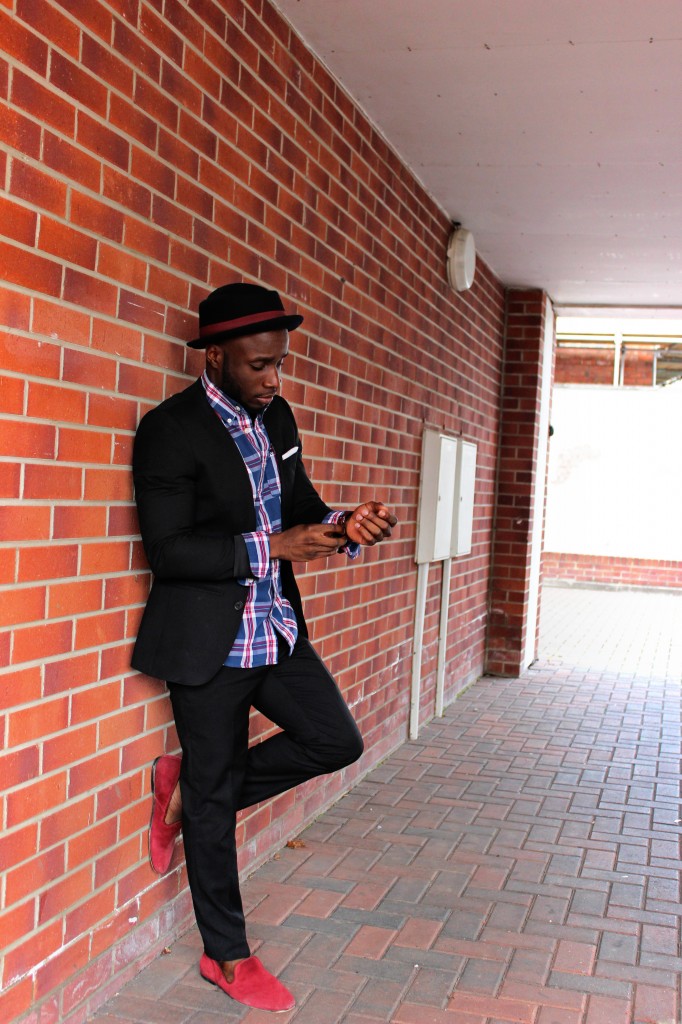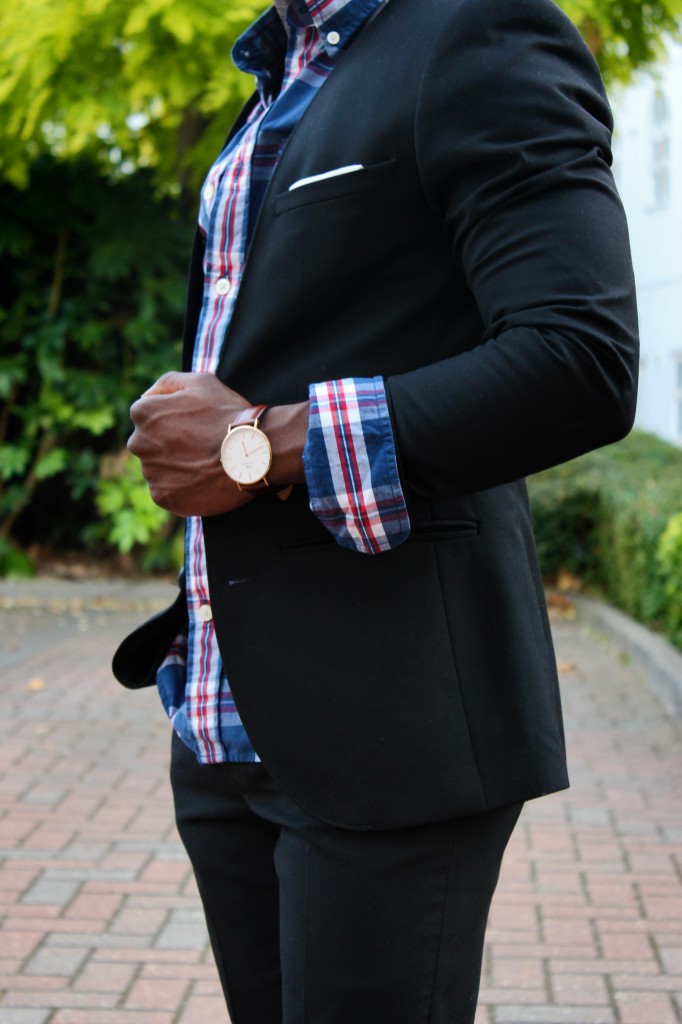 The Pork Pie Hat – Another item publicised and resurged by the British and popularly known as the hat worn by the suave male urban citizen. It is another great example of a stylish casual headwear as it's not as formal as the Fedora and not too casual as the face-cap. It is also more contemporarily worn than the flat cap and most importantly it still suits and brightens up an impressive casual look.
Suede Slippers – If you aren't aware yet, you should be from hereon that your footwear can be used to define your attention to dressing well and shows how much you care about your look. Dress slippers are one of the most versatile footwear's out there. Firstly, they are really comfortable as they are slip-ons, yet remain sharp and sophisticated. They can be used for an event as formal as a black-tie to an everyday footwear. What they do is give balance to your look, which is what they have done to this outfit.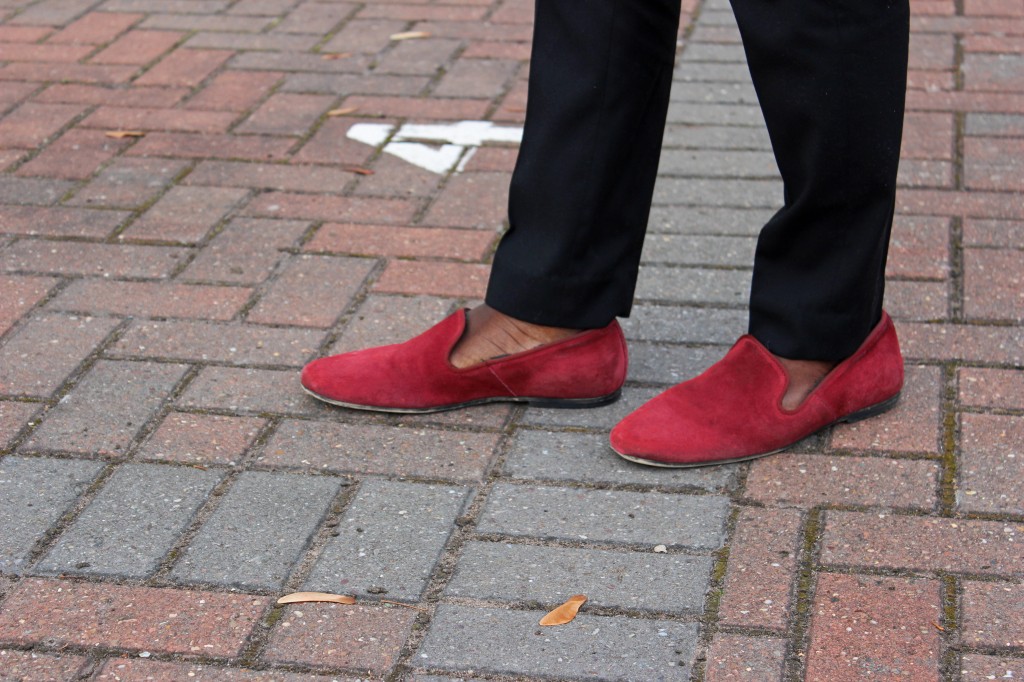 I hope you enjoyed this read and I will like your thoughts in the comment box on dressing for such occasions.
What I am wearing:
Your Favourite Stylist,
Yinka Jermaine