When you hear countryside, you might think of farms, landscape, animals, rural activities and more. But one aspect I highly respect about the British countryside men are their great sense of style. They resurged fabrics which were seen as dull or cheap into the sophisticated and unique items in a man's wardrobe.  Such items include your tweeds, knits, quilts and so on.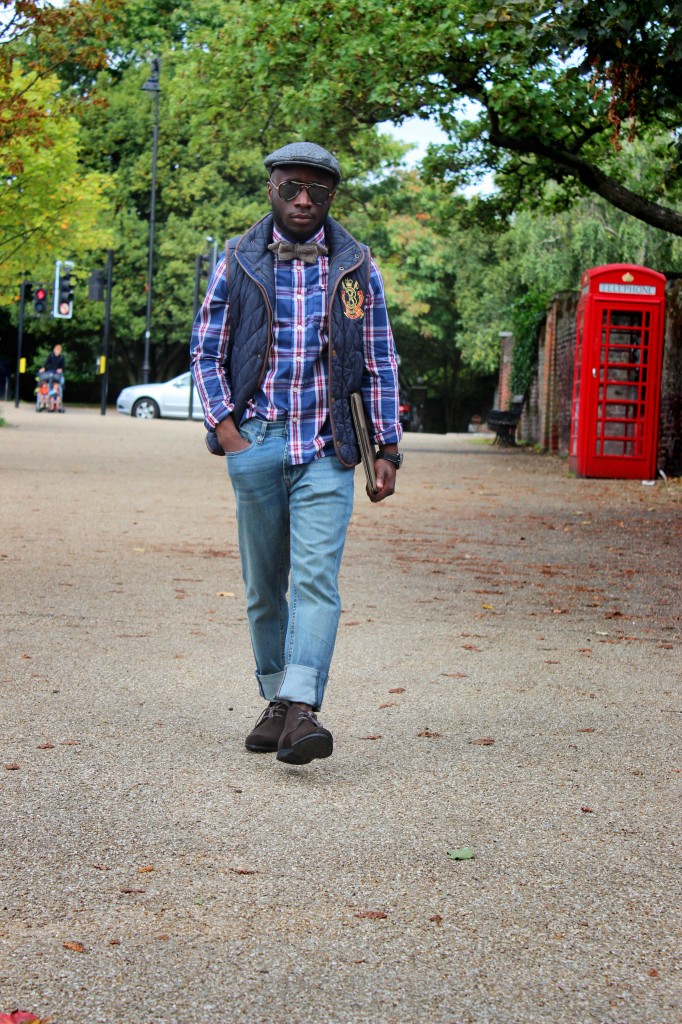 In point of fact, the British country style is a quintessential example of the strong British heritage, which after so many years it's still relevant in our culture, making it a style classic. So lets consider the time of the month, the quality and denseness of these fabrics, which make it a perfect pair to the autumn/winter season. I see it as a style from a different perspective as it differs from your everyday cotton or silk.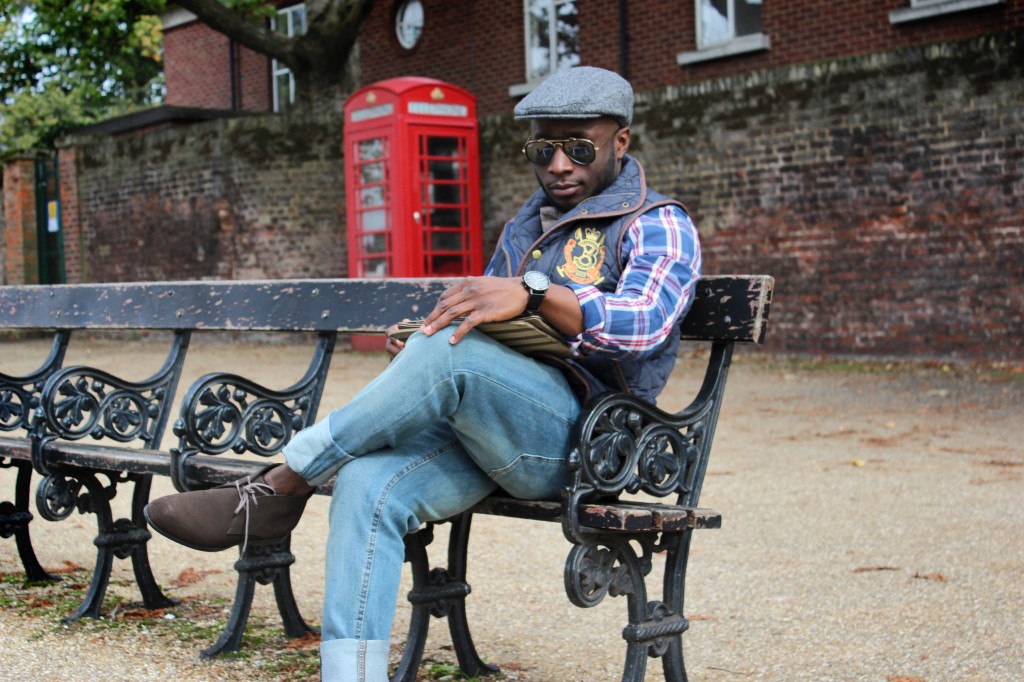 The Flat Cap – Famously worn by the upper-class countryside men and one of my favourite headwear to date. I can say its best attribute is its versatility as it adds a formal touch to your casual look as well as relaxes your formal attire when paired together.  I have paired my tweed flat cap with herringbone bow tie and quilted gilet to emphasis the country feel.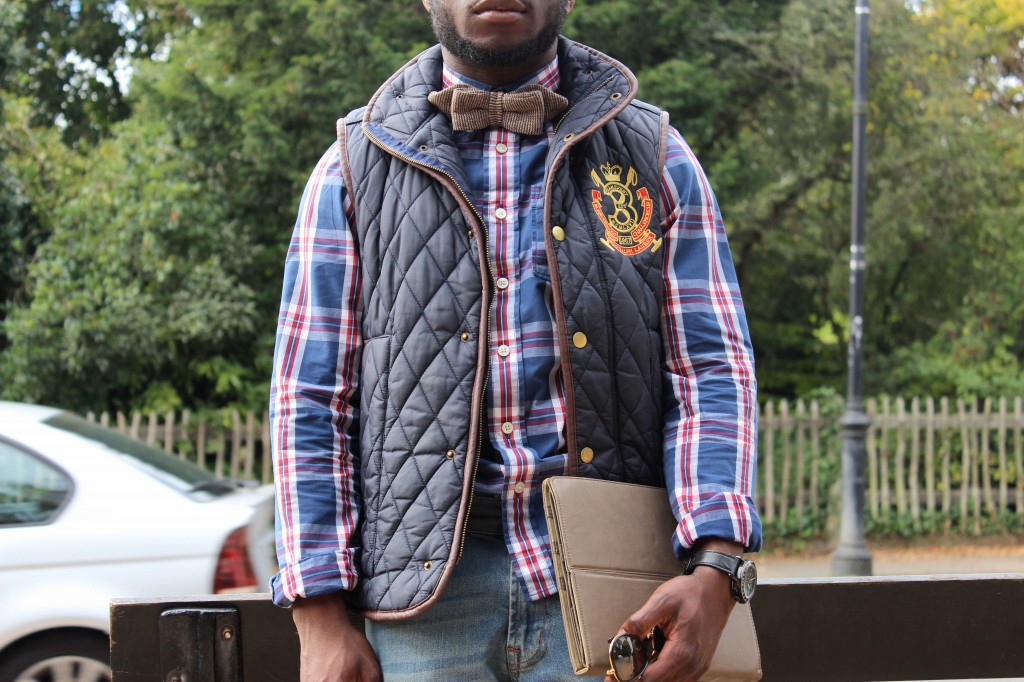 The Quilted Gilet – The quilt is also a classic example of the British country style and it dates back to the medieval days as being used in the creation of under armour for comfort. It is very suitable as not only does it serve as an insulator but its can be paired with almost anything. If you are going for a contemporary look, it is a perfect example as it is also a modernised version of the quilted jackets.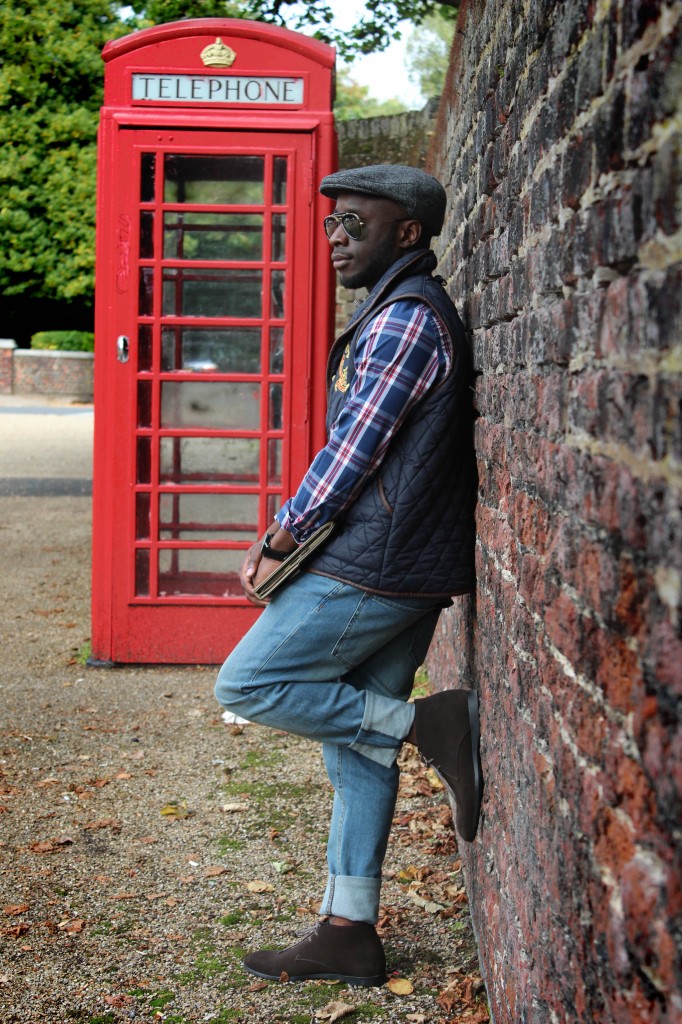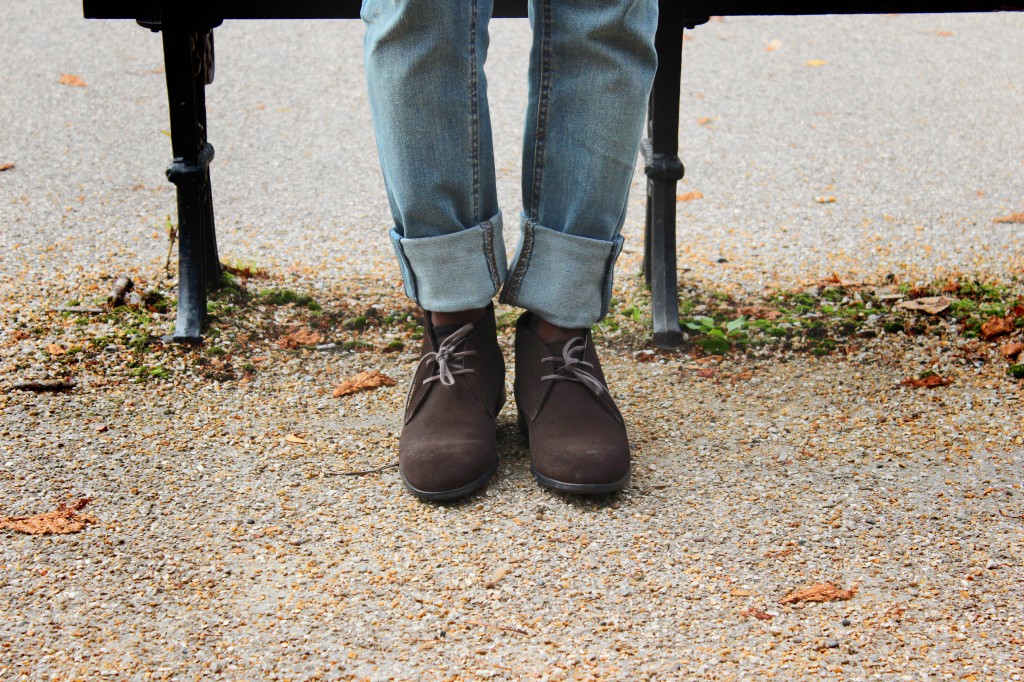 To complete the look, I have merged it with a red and blue plaid flannel shirt and the usual denim to add some depth to the look.  Lastly, what better than a pair of dessert boots to compliment the British country style I was going for – you could also switch this up with some brogues or chukka boots.
What I am wearing:
Your Favourite Stylist,
Yinkajermaine