Happy times,good sunshine, summer date nights, summertime fine.
We're finally approaching the summer season and I thought it would be a good time to cover date night for those unorthodox cold evenings we tend to have in London. Especially when you don't want to keep a winter/cold feel to an outfit but its genuinely too breezy and windy for your usual single layered outfit.
The best way to do it is with colours and material whilst mimicking the layering of colder seasons. It also maintains the smart feel required for an upscale date without feeling to formal or pretentious.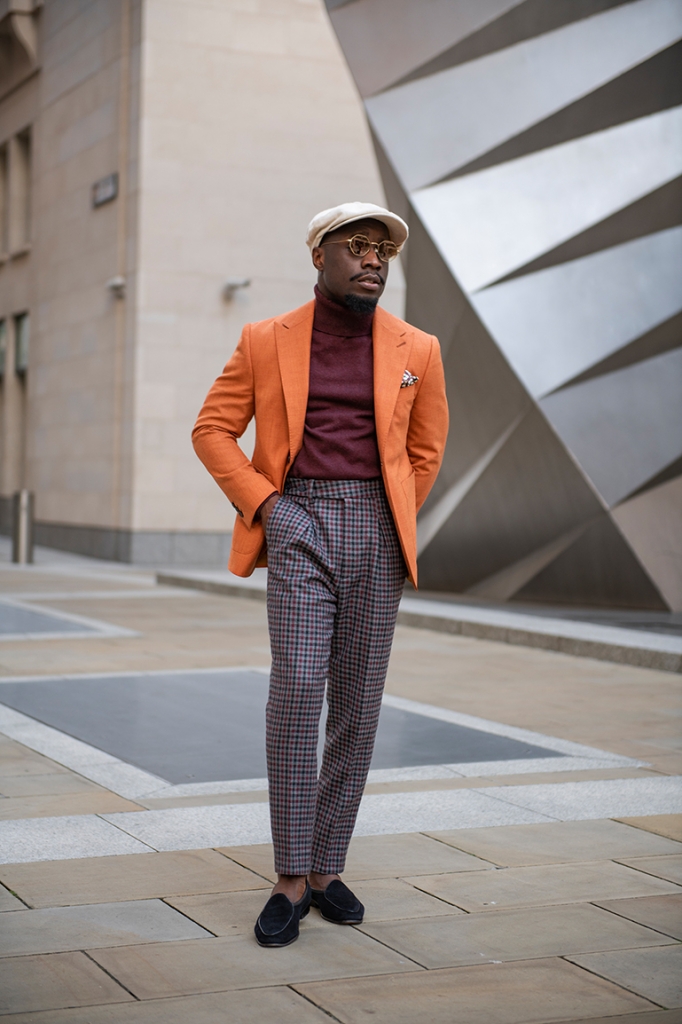 Solid Orange 100% Wool Worsted Jacket :Cloth by Holland & Sherry – Marquess London (Swank Line),Burgundy/Grey/Black Gingham High Waisted Trousers  – Marquess London (ModCon Line), Maroon Roll Neck Jumper – Reiss, Patterned Pocket Square – TM Lewin, Black Unlined Loafers – Baudion & Lange | Photographed by: Raphael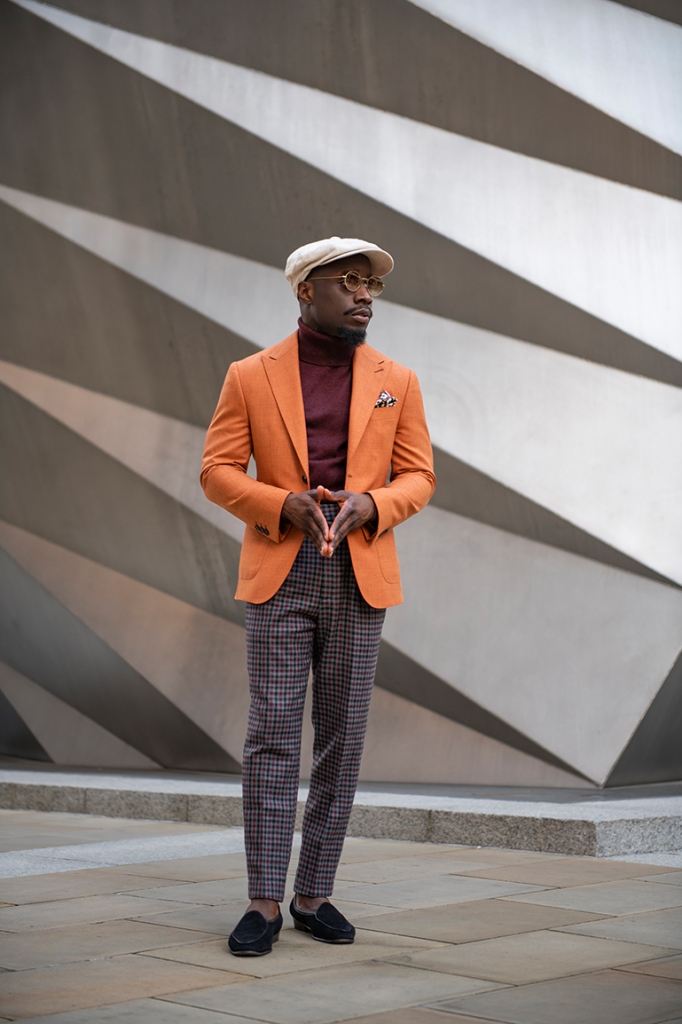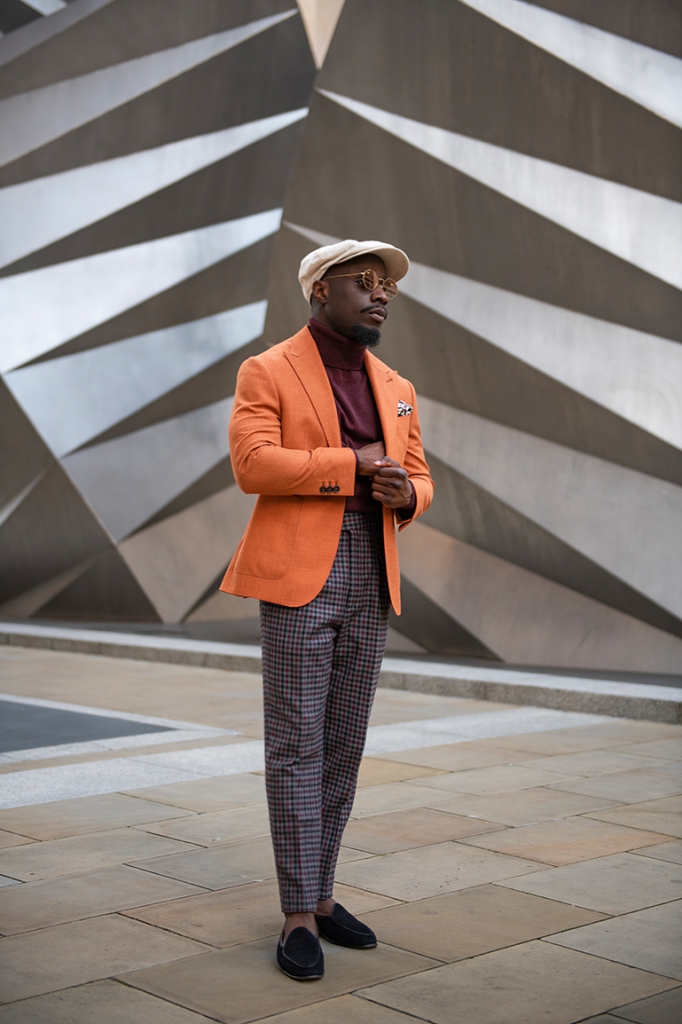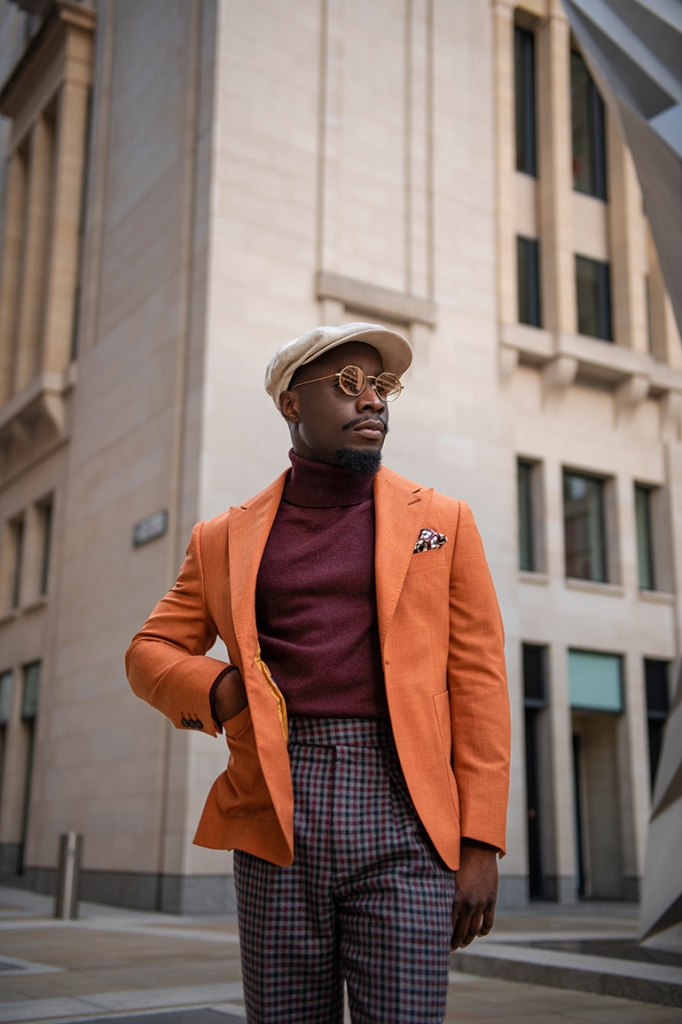 Below are a few inspirations and tips Ive followed whilst putting this outfit together.
Use Warm Colours to bring life to the look. These add rich and deep tones which complement the season, taking away any relation to cold seasons. Ensure the base of the look also has a bright colour to it to ensure the achievement of the intended outcome.
In this instance, I've used the solid Orange jacket and toned it down with the influx of burgundy. This blends the season with the timing of the day.
Add some character and interest to the look with some patterns. Here , ive opted for my ginghman trousers to give that added depth to the outfit.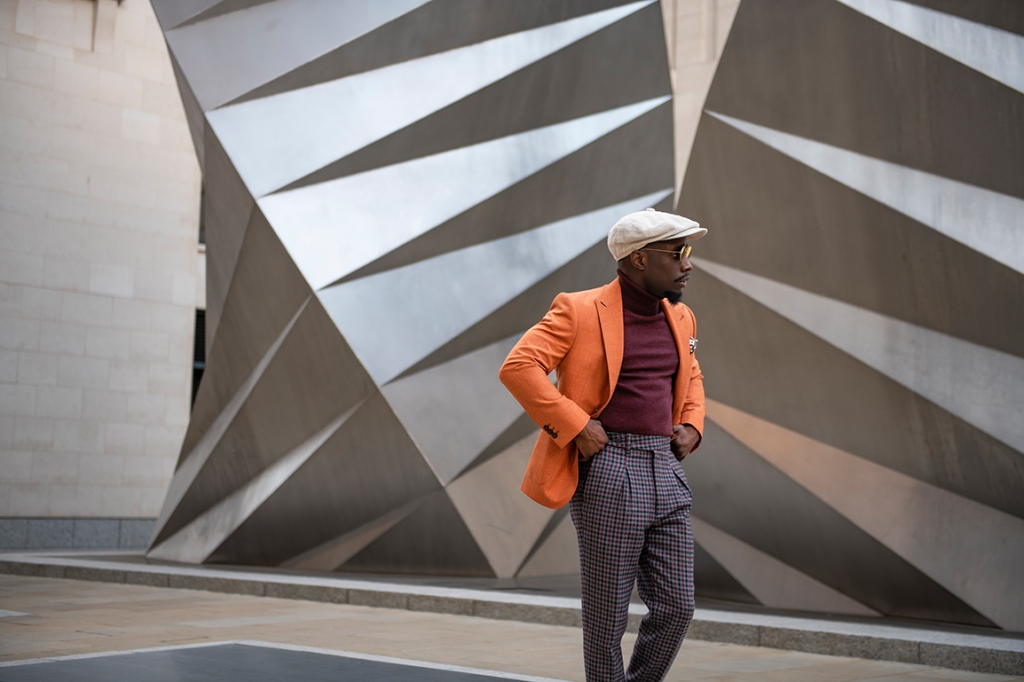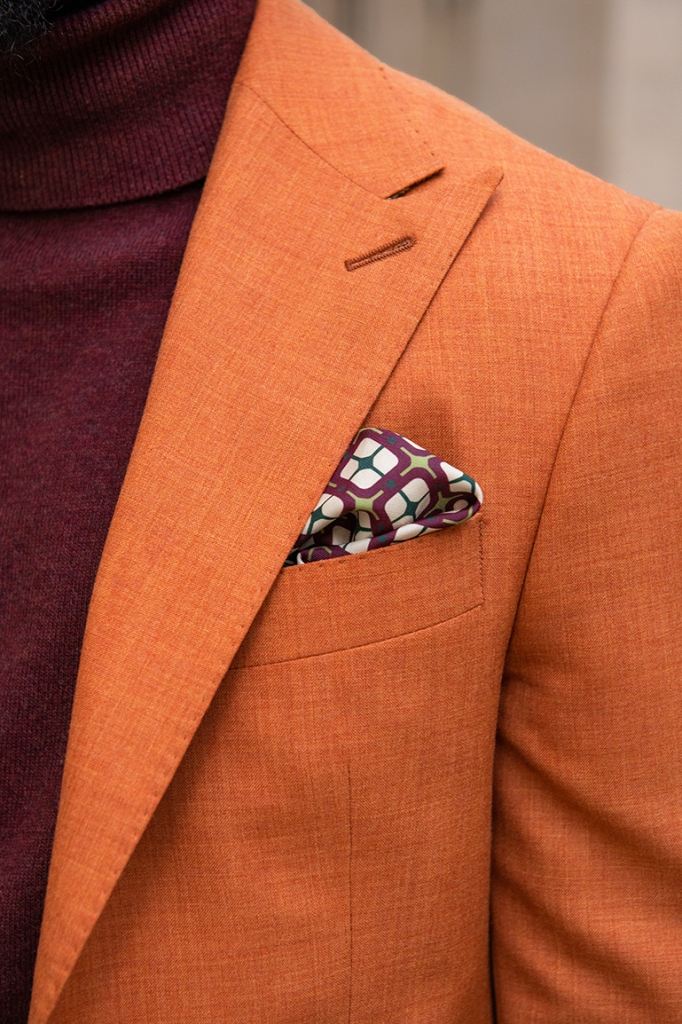 Simple layering and pairings. I could have opted for a shirt with tie, fedora or smart formal oxford shoes. Br a choice of a rollneck, unlined loafers and linen newsboys hat gives a nice relaxed and comfortable feel to the look without loosing the elegant appeal. I mean, in such warmer seasons, comfort is key.
I hope you enjoyed your read.
Your Favourite Stylist,
Yinka Jermaine