In all honesty,it's definitely not an easy decision to make when considering the main questions you ask yourself before shopping investment shopping. I will recall those questions again in which you can reference to this post
How many ways can I wear this?
Does this adhere with my style or can it make it into my wardrobe?
How long can I make use of this piece?
I will elaborate on the first two points and I'm sure you can decide on the third.
I always struggled with bright colours in the past, I believed they were difficult to wear and hard to pull off no matter how safe you are. But one thing people fail to understand is your confidence in your attire or look goes a long way, I mean don't go out wearing a rainbow attire and believe that will stand but with such colours they show your character and confidence and still make you stand out even with minimalism. Wearing a light blue blazer can be mixed as easily as your basic navy blue or grey blazer , you just have to avoid too many bold colours that will affect the blend of the look. In other words, you should make sure the light blue blazer is the statement piece of the look or it should work really well with any other colour or pattern.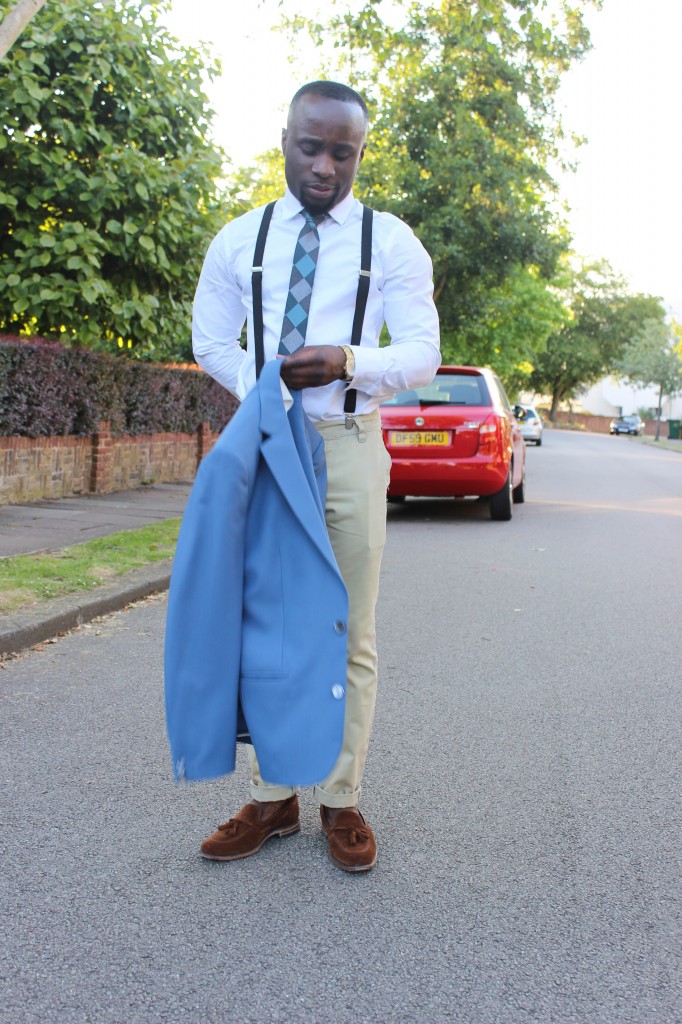 The suspenders give your outfit comfort as it sits in place all through the day. This thin looking ones are more associated to a rock star vibe and this stresses on my relaxed and less formal point for the outfit.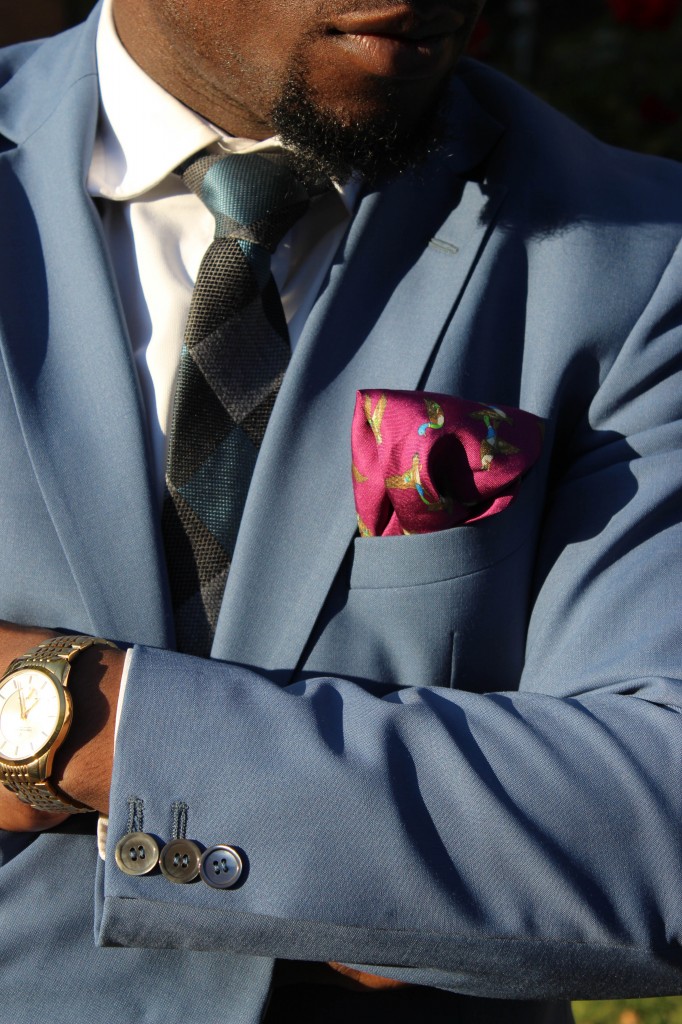 I suggest that you make use of your initiative when finishing off your look (accessories) as that is fully down to preference but make sure they don't upset any other part of the attire or get too flashy. I chose these particular tie and pocket square to add some vibrance and character to the look. If you aren't confident with integrating strong colours like orange, pink, or lilac to a light blue blazer, its safer to try it with your accessories.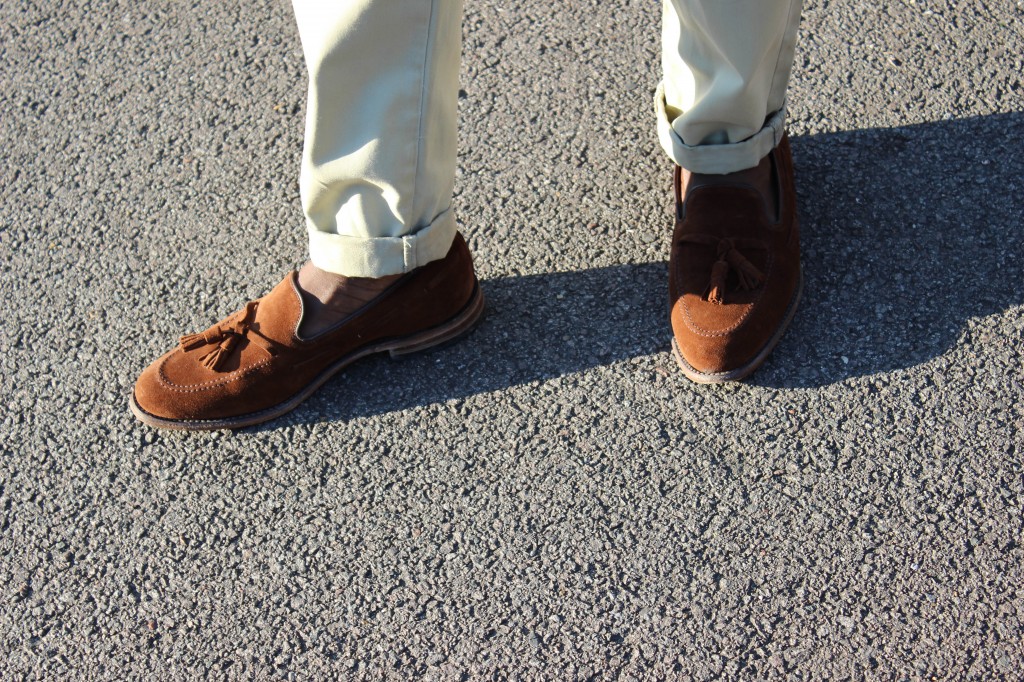 The loafers are a must during summer and in-fact, throughout the year. I've worn my classic brown suede tassel loafers to add depth and sharpness with a relaxing feel as it is not the most formal shoes out there. Compliments the outfit in the smoothest way possible as it sits nicely with the chinos and the bright but tame light blue blazer.
A little for you to take with you
It is definitely not a necessity to your wardrobe but it's definitely handy when you want to stretch away from that very simple look for an occasion or just a simple outing, especially when the sun's out. As stated earlier, this item can be worn with so many colours and in many ways. Be a creative and daring and let it will work for you.
What I am wearing:
Your Favourite Stylist,
Yinka Jermaine