As you can probably tell by now, a few of my favourite staple items are the Fedora, Sunglasses and Double breasted pieces. I believe they compliment my bodily features. The double breasted bodice extenuated my build, and the Fedora serves to rather flatteringly frame my face.
The outfit is completed to perfection with a pair of sunglasses to bring that chic and polished look.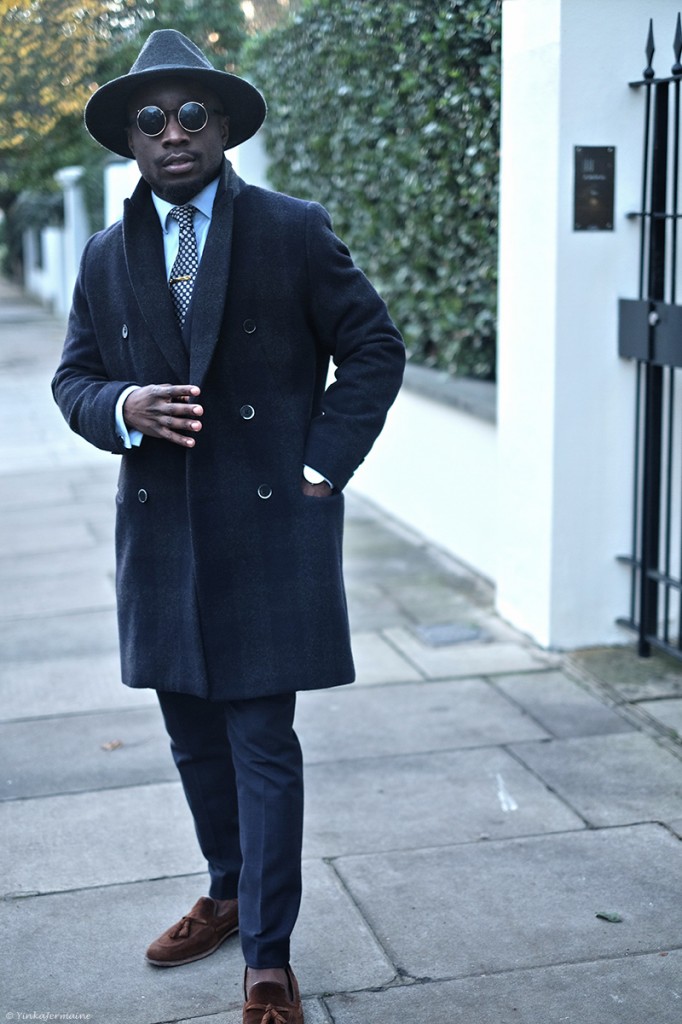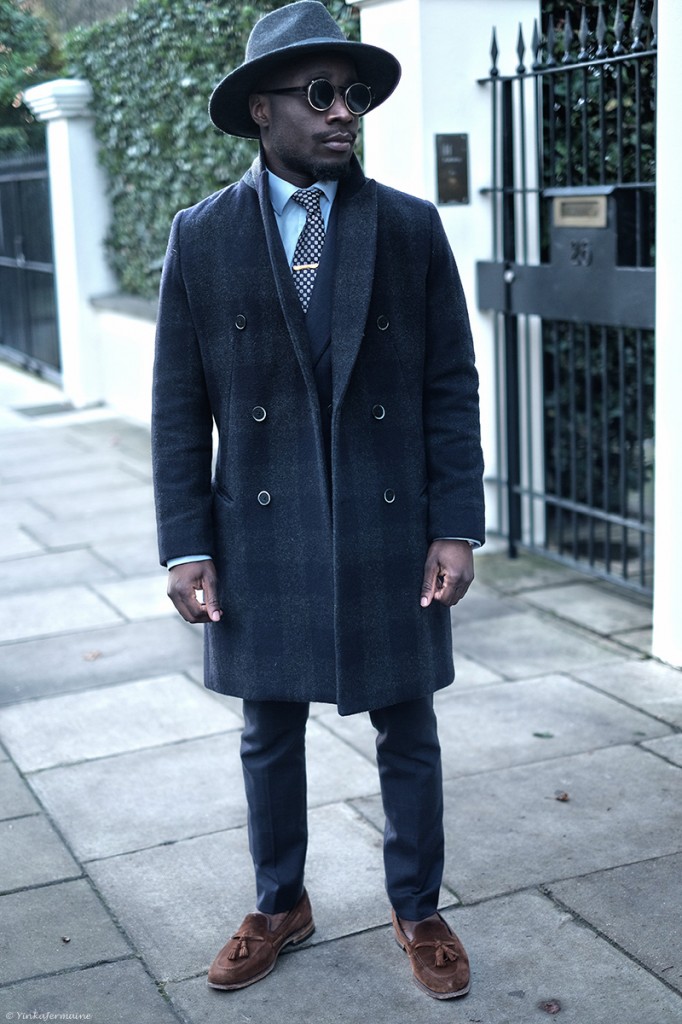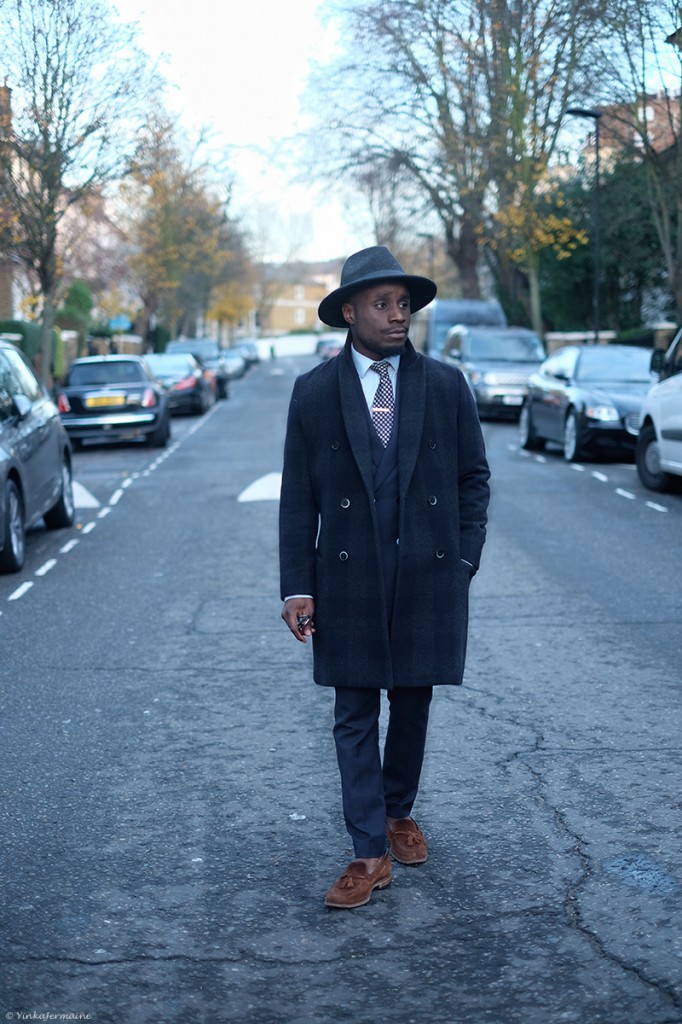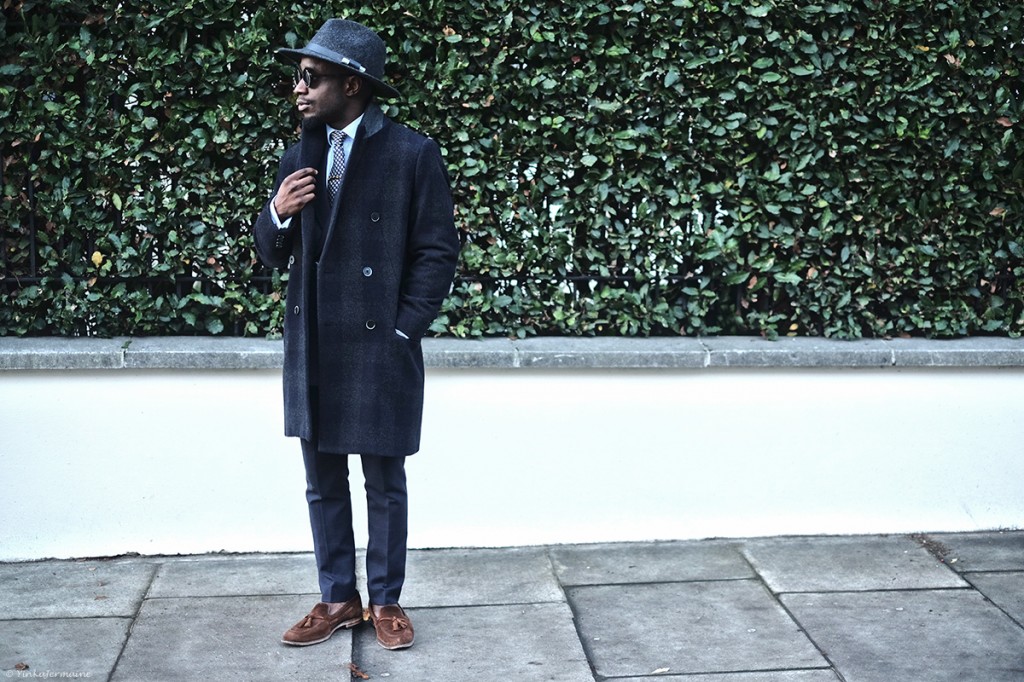 This is a result of me creating and moulding my style in light of the image I always aim to convey. As a result, these particular items add a personal embellishment to my looks and always present a standout effect within my environment for every occasion.
Another quote worth noting is: "rules are made to be broken", despite the cliche connotation, this is actually very accurate. In terms of style, you can pair anything and everything as long as it pleases the eye. You might believe its pointless wearing a double breasted suit with a double breasted coat but on the contrary, but by adjusting the buttons, this creates a perfect balance that pleases the eye.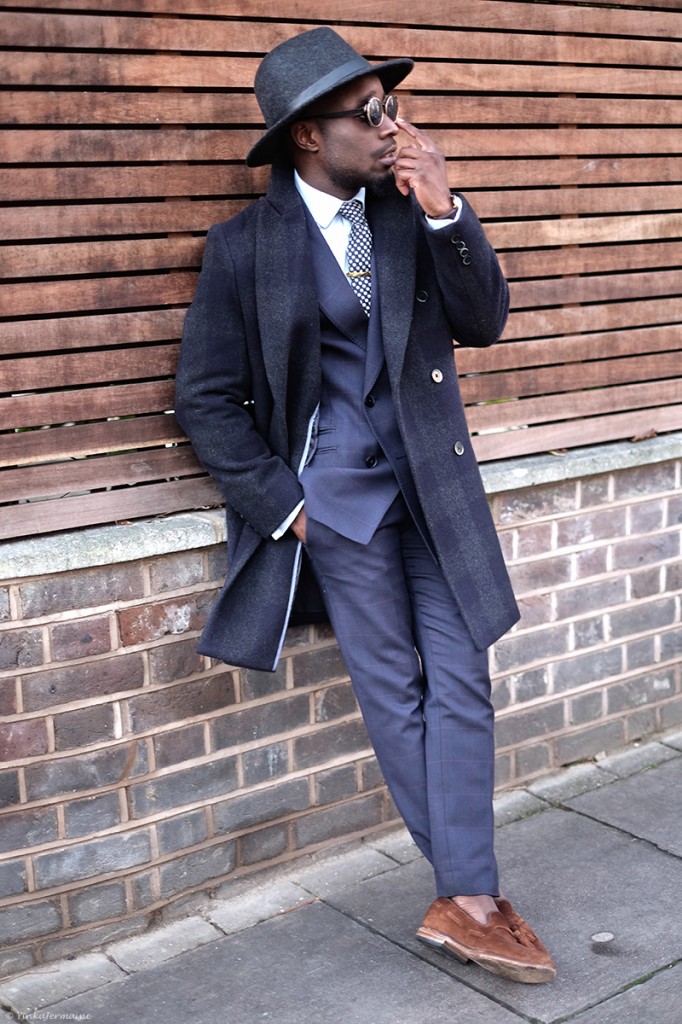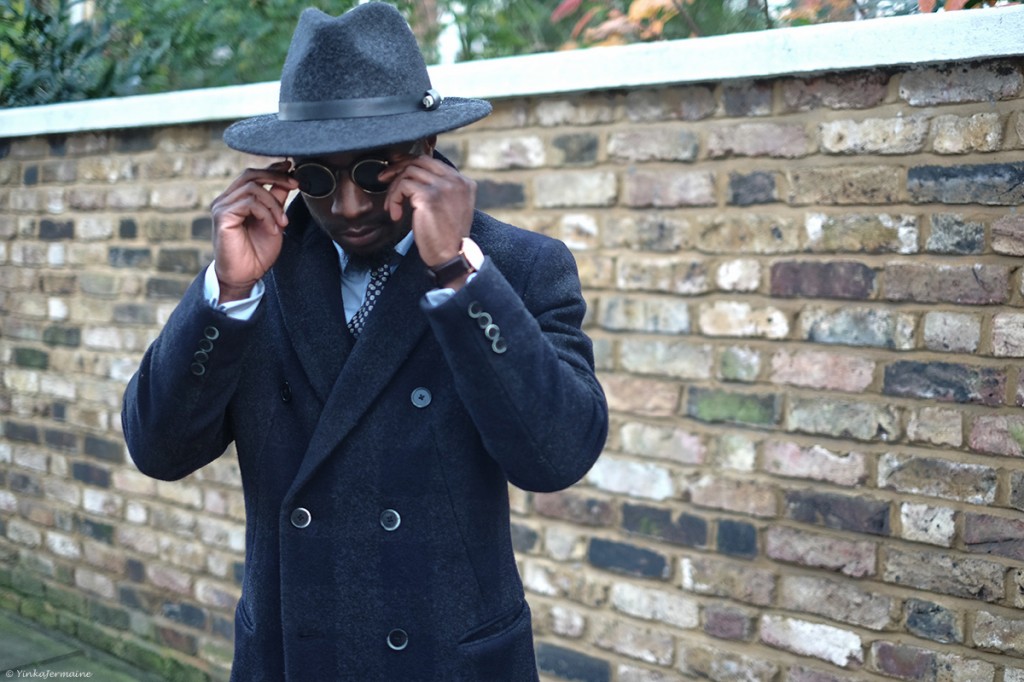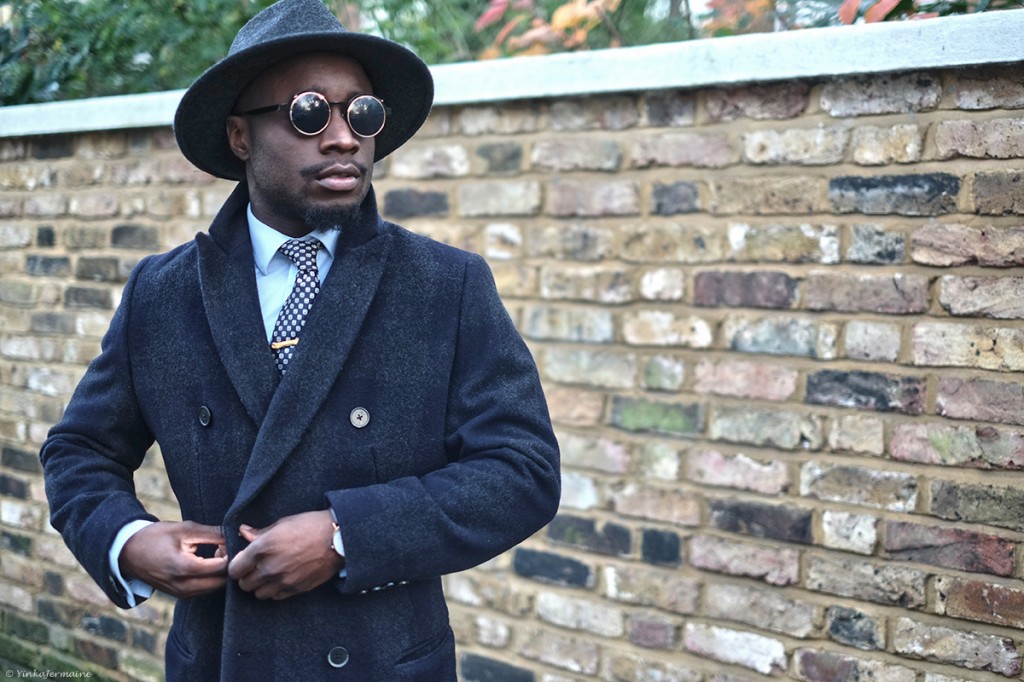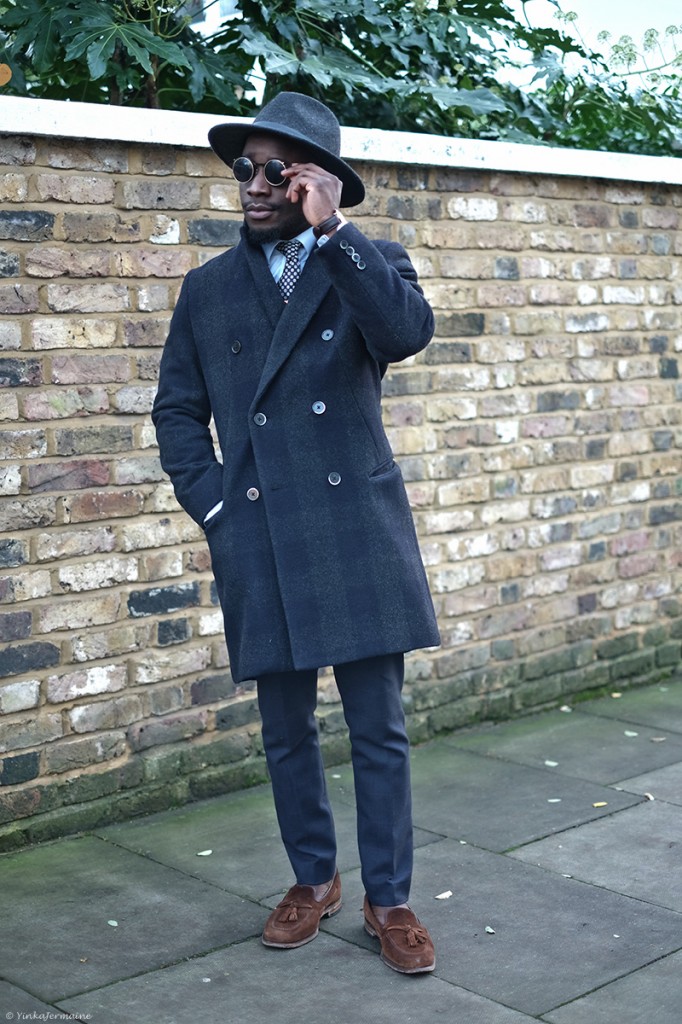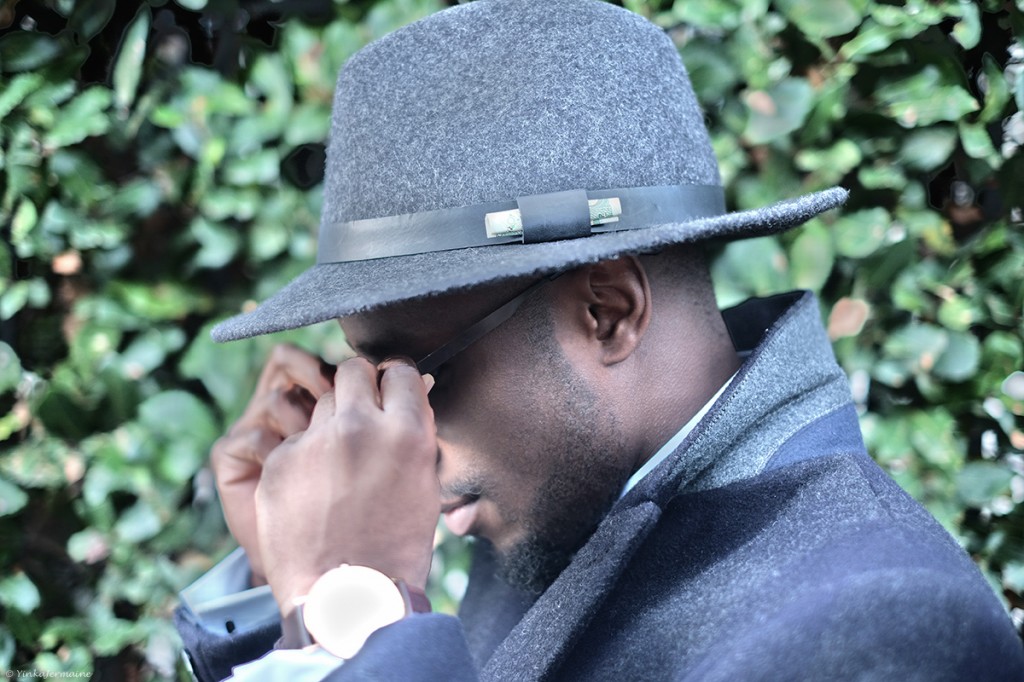 The change in colour blend was fulfilled by the loafers which gave the look that perfect mix of a formal yet casual making it suitable for a less evening outings. For example, a jazz club or a cigar bar during the weekend.
The Double breasted pairing: Tailored dandy is a perfect outfit with a lot of blends and creativity that makes it a versatile combination for multiple occasions.