The one very coat we all had before we knew the exclusivity of the "coat game" was the raincoat. Remember those trips to nursery and primary, when you get kitted up by mum and dad in the very colourful and loose fitted raincoats to go by the season.
Yes, they were very practical and efficient as those days, clothing was more about practicality and comfort than how it elevates your appearance.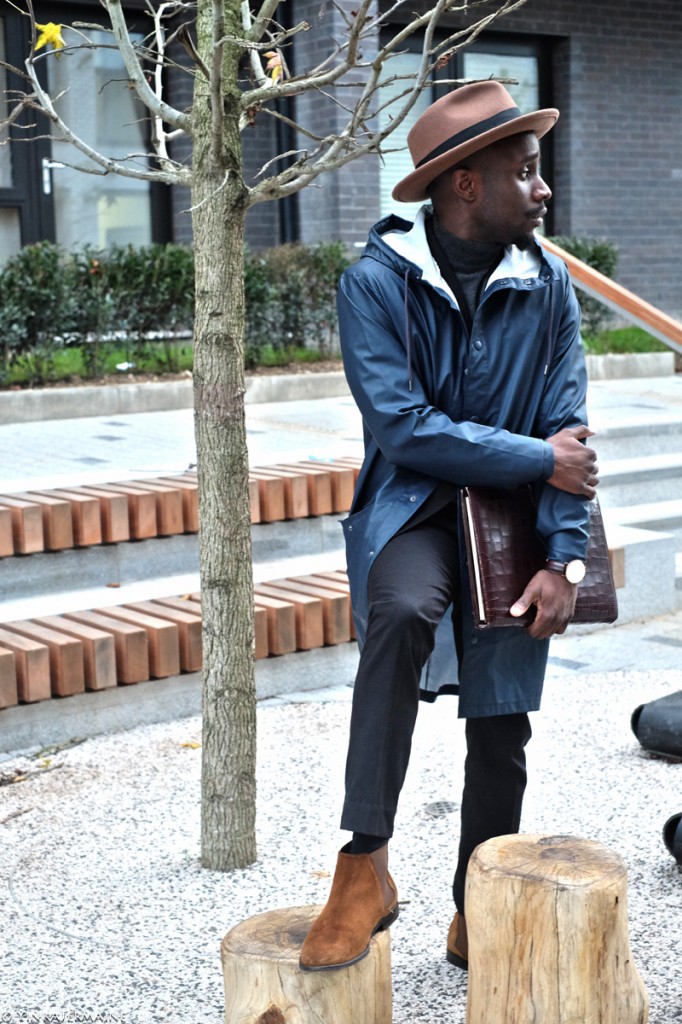 Raincoat – Rains (Alternative Options – Stutterheim & Weekday*), Suit – Marks and Spencer, Turtle Neck – ASOS, Leather Belt – Canali, Chelsea Boots – Massimo Dutti, Pocket Square – Reiss, Document Holder – Aspinal of London, Fedora Hat – Brixton Hats | Photography by: Camille Lawrence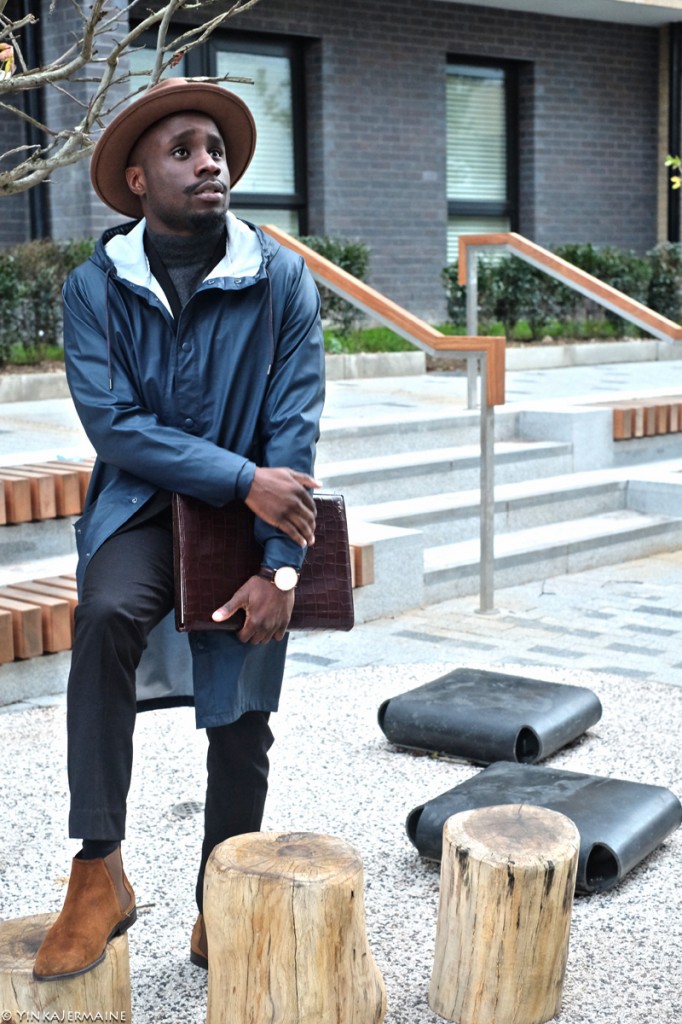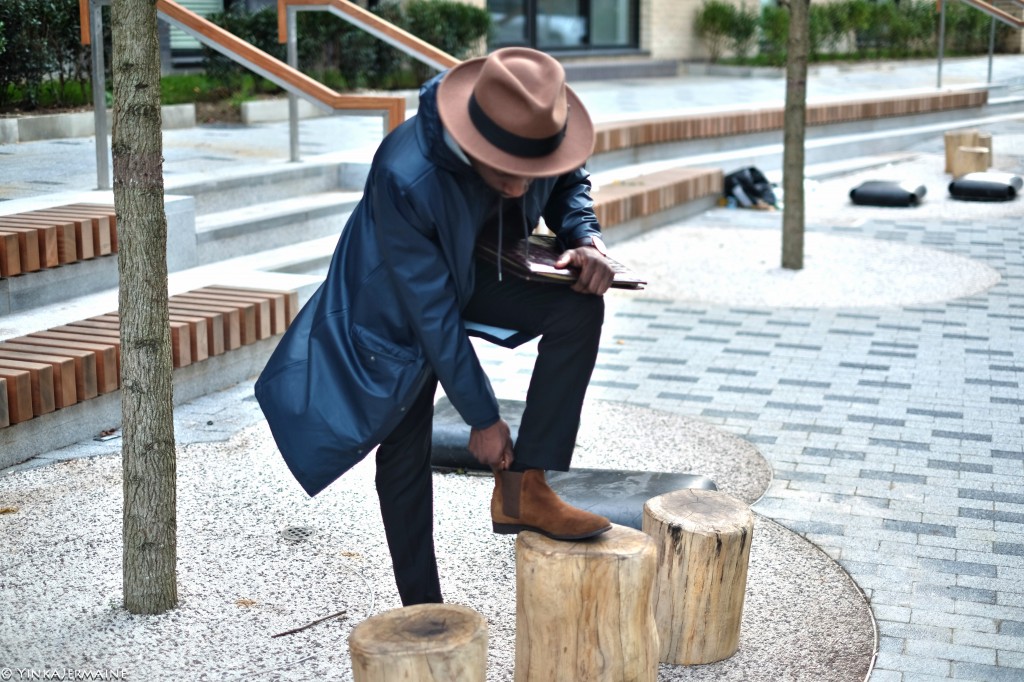 But why have we suddenly deserted that very practical item? Yes, you might be scarred of how terrible looking you came across in your raincoats and probbly would not want to see yourself like that again. And that could lead to your ignorance in the evolution of this seemingly practical item.
But let me brighten your mood and add another staple item to your wardrobes. The simplicity and practicality of a raincoat makes it very easy to spot with any outfit. It has also now evolved to nice fits and cuts, more durable and classy textures and style enhancements have been added in terms of colour and finishing. You get various types like capes, long and short fits and so on.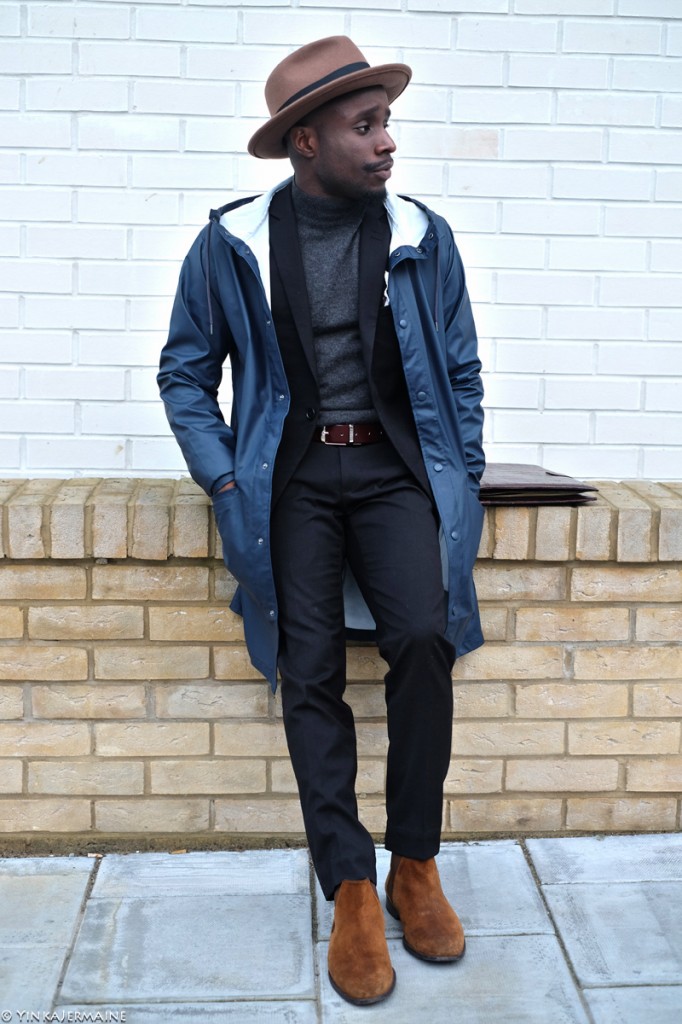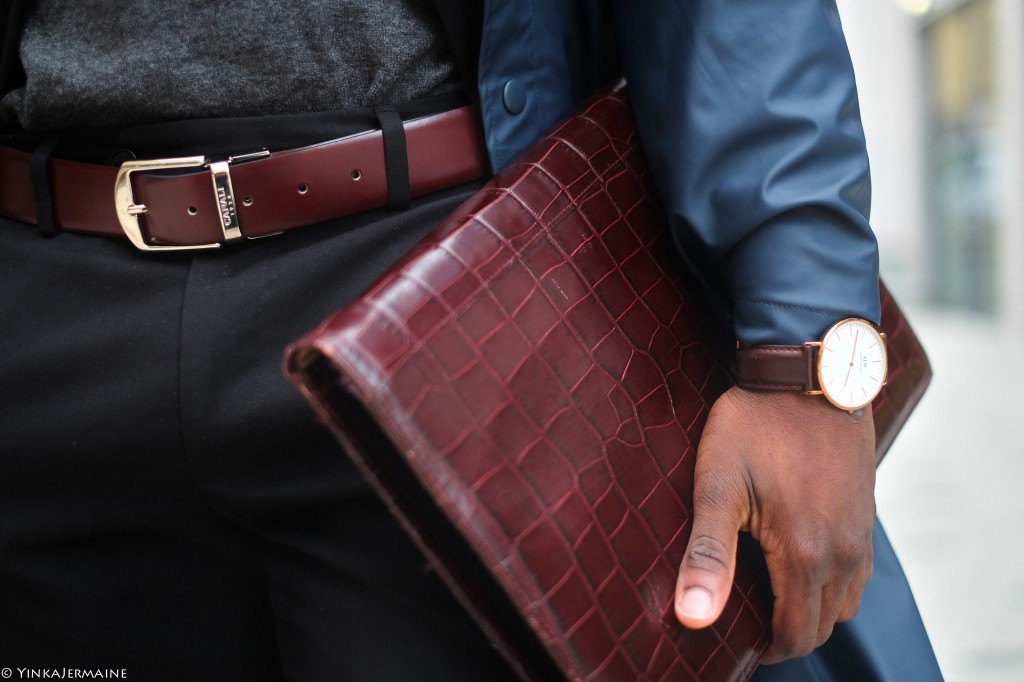 It is Winter season and the rain wont go away anytime soon so I suggest you add a raincoat to our wardrobe that could last you for years to come.
Oh yeah, I hope you enjoy how I've stylishly paired mine with a minimal but sophisticated look.
Your Favourite Stylist,
Yinka Jermaine