Good Day People!
Today's article called "Autumn Leaves" focuses on the pride and beauty of the autumn season and how you can incorporate it's style with your winter wardrobe. My outfit is a combination of a splash or rich colours, concentrated in one item being g paired with a monochrome outwear in the jacket and trousers. Not only does the basic black and white colours tame and relax the multi-coloured shirt but then also creates room for you to be adventurous with your inner patterns and colours. Here, my shirt might be deemed too bright and contrasting but it is easily acceptable because of what the monochrome colours add to it.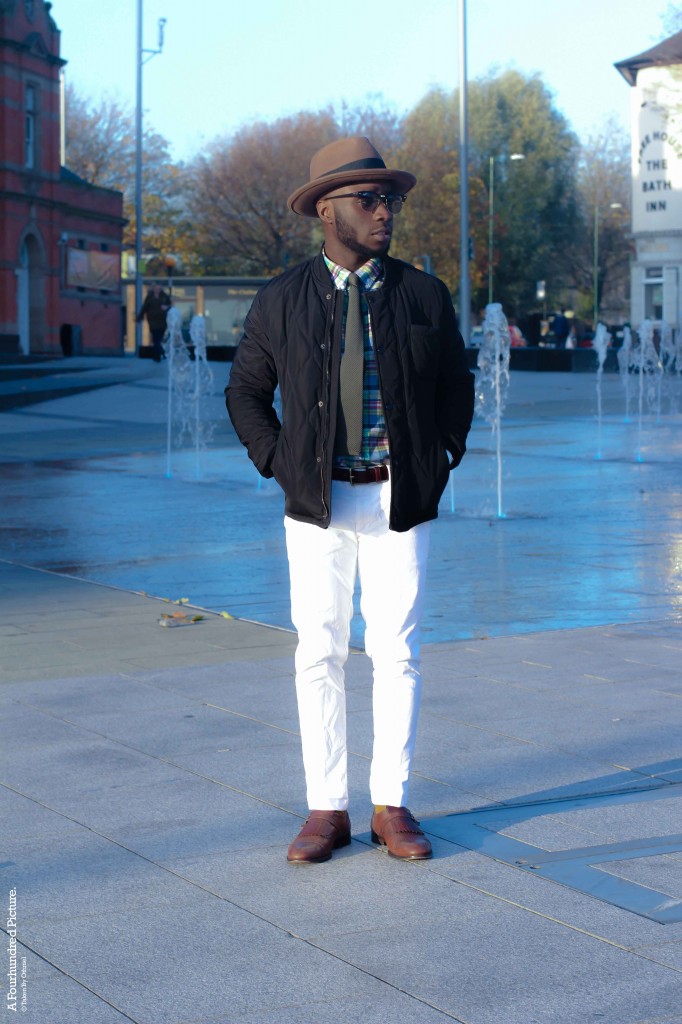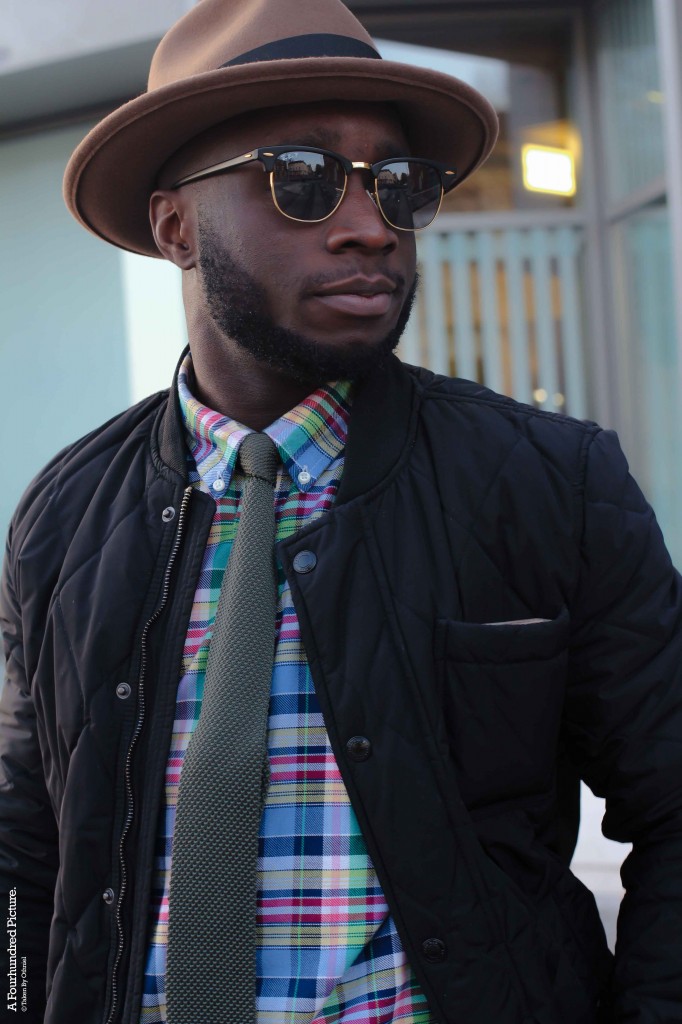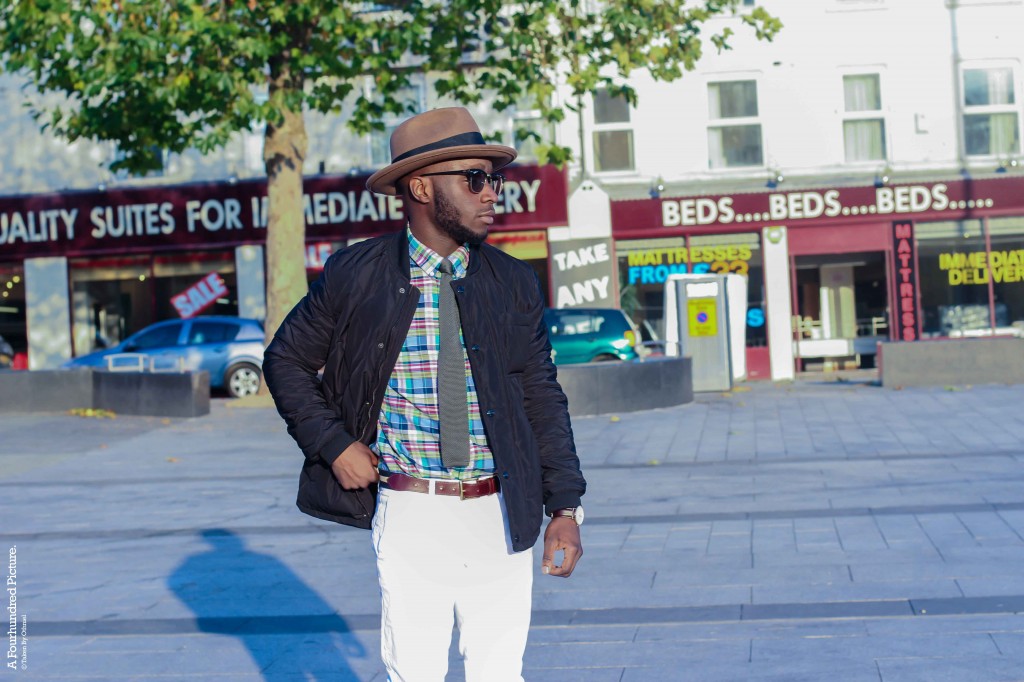 The black waterproof bomber jacket is a subtle part of my wardrobe as its easily adaptable to formal and casual outfits but still sparks up any outfit I pair it with. Another aspect that should be taken into consideration is that even though black and white tend to tame colours, you should take your variation of colours to a crazy level as the chances of creating colour clashes are high. Me being a strong camel colour fan, I opted to have my accessories in that monochromatic scale. I wore my brown felt fedora hat, my brown monk shoes and gold pair of socks. These worked in accordance with the shirt as i did not add too many new colours and patterns. This way, the jacket and trousers remain as the focal point of the outfit and everything else is complementary.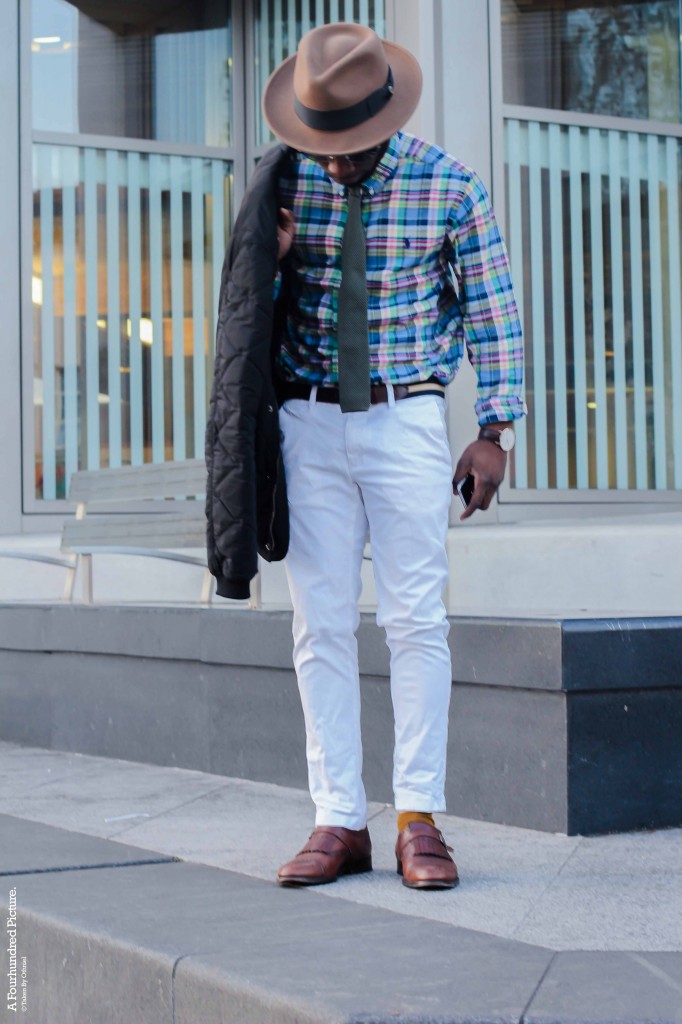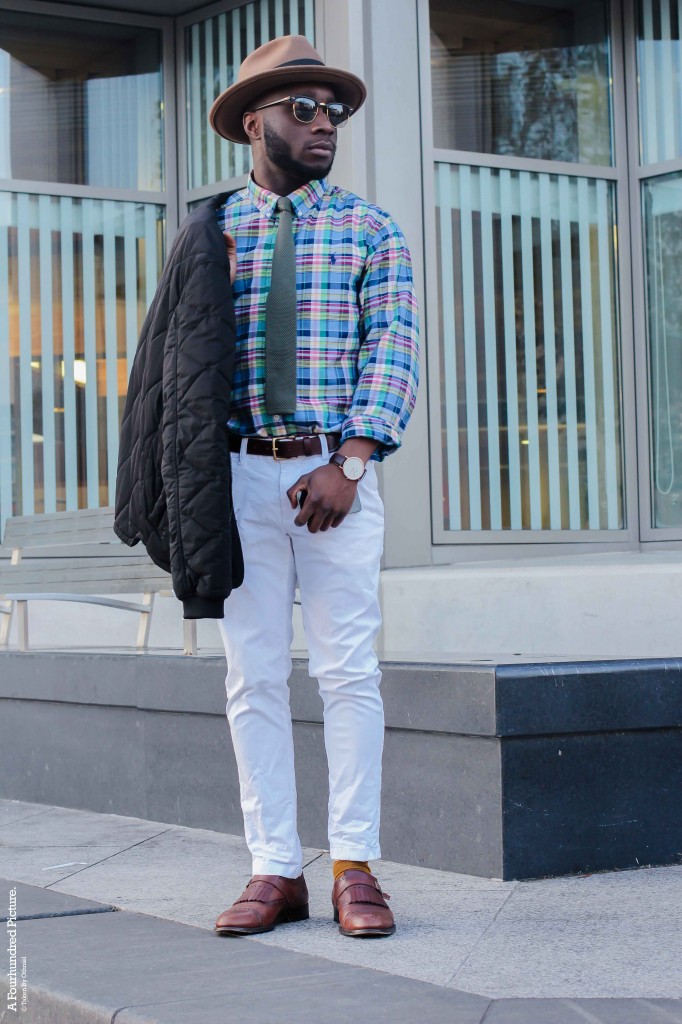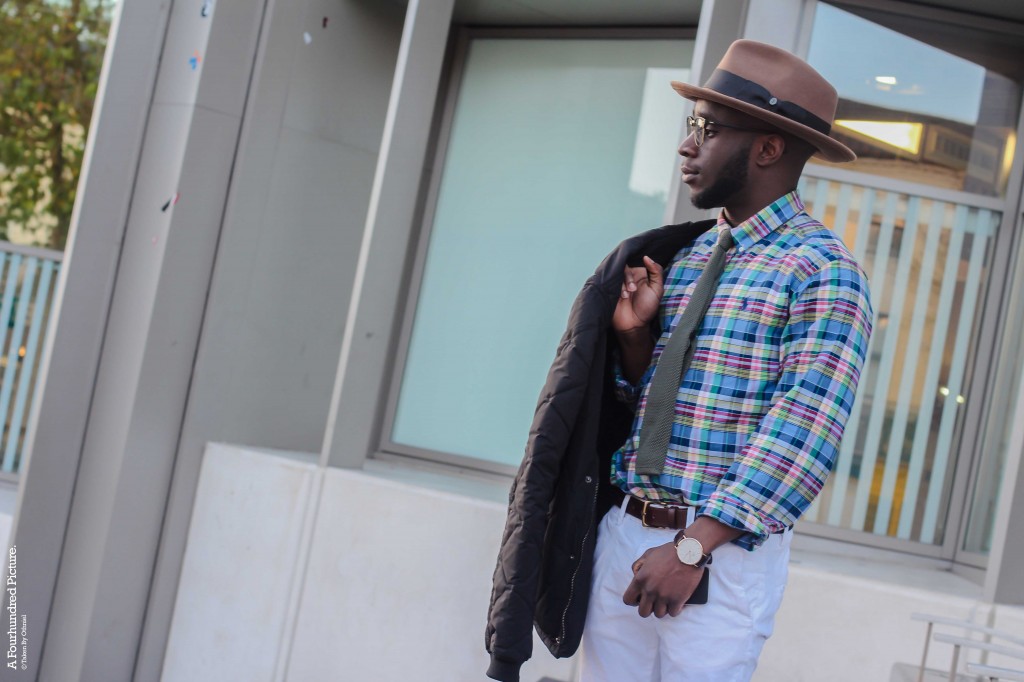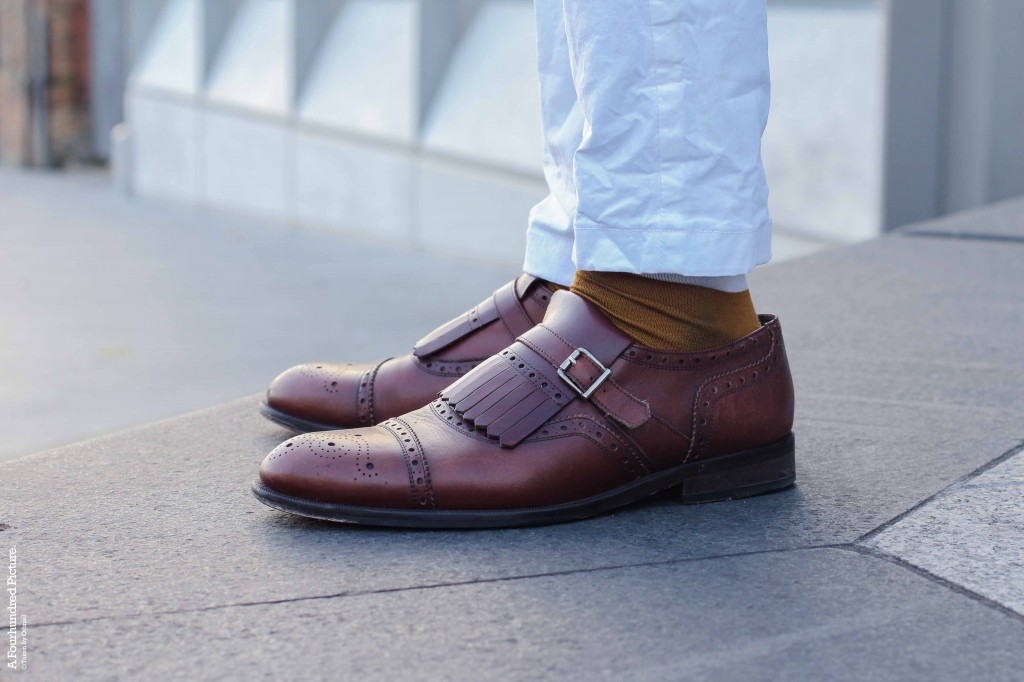 Autumn Leaves is a dress code to say by to the season in style… it is the year's last loveliest smile and why take that for granted.
Shop The look:
Your Favourite Stylist,
Yinka Jermaine