So I Headed down to Madrid for a pre-birthday trip to watch my favourite boys-Real Madrid, do what they do best and play some top quality football! Seeing as this took little under a day out of my four day weekend, I thought it was only right for me to spend one of the days touring the vibrant city and getting a feel of the flavour that the city boasts.
Rather randomly, I stumbled across an urban setting in Embajadores, where the beautiful and extravagantly creative La Tabacalera de Lavapies is located. I thought this was the perfect location to embody my unorthodox combination of garments.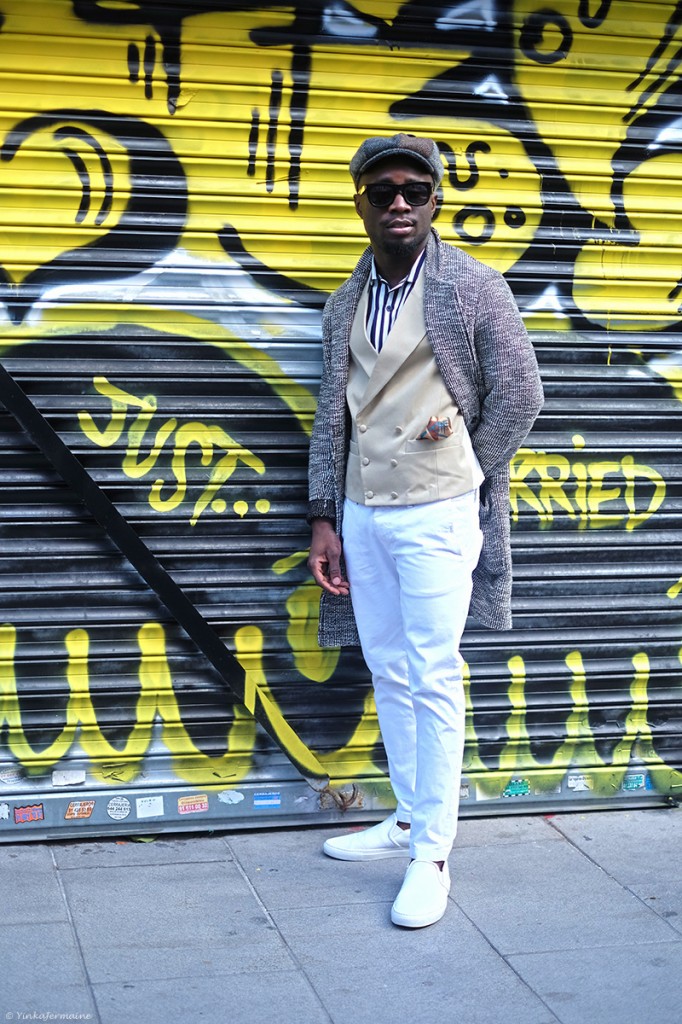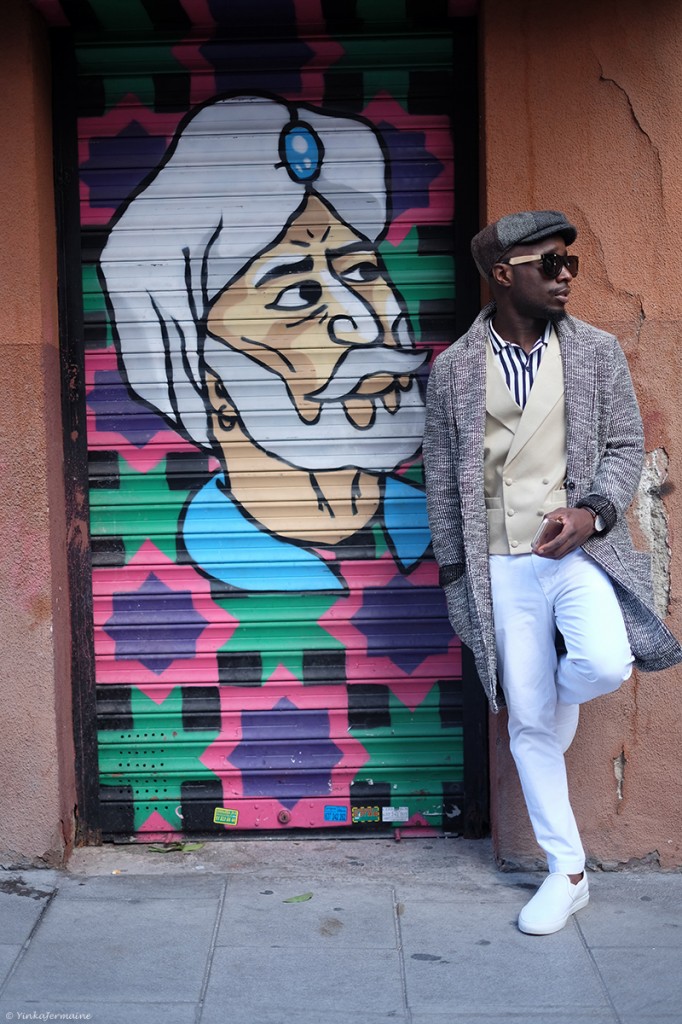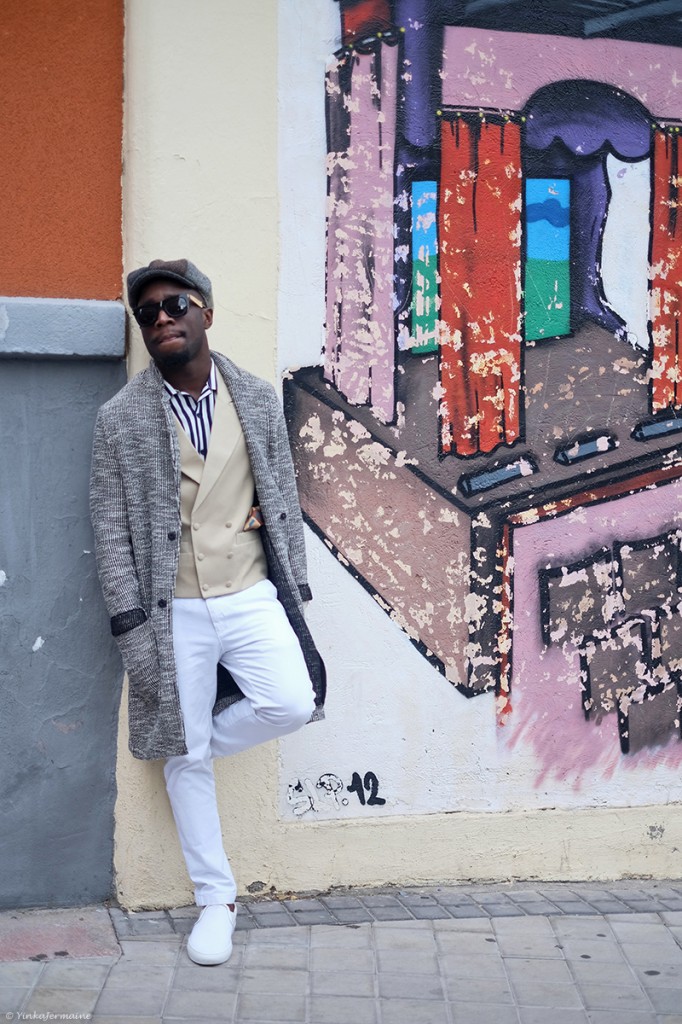 A new way of breaking the style norms is to envisage your own concepts of an outfits by mixing pieces that you wouldn't naturally associate as an item. My outfit for the day was braver and more daring than normal which resembles the characteristics of a Matador. Pairing a striped cuban collared shirt with a Double breasted morning coat and a "Coatigan"or Topcoat is a rarity; subsequently, finishing up with a pocket square slotted in an unusual position in its side pockets.
To even out the look and and add the elegant gentlemanly touch to it, I wore a combination of all white trousers and slip ons with my colour wheeled newsboy hat. Sometimes, its always important to be a bit more daring and creative an utilise your wardrobe in a different way than usual as this gives you many more options with your wardrobe pieces.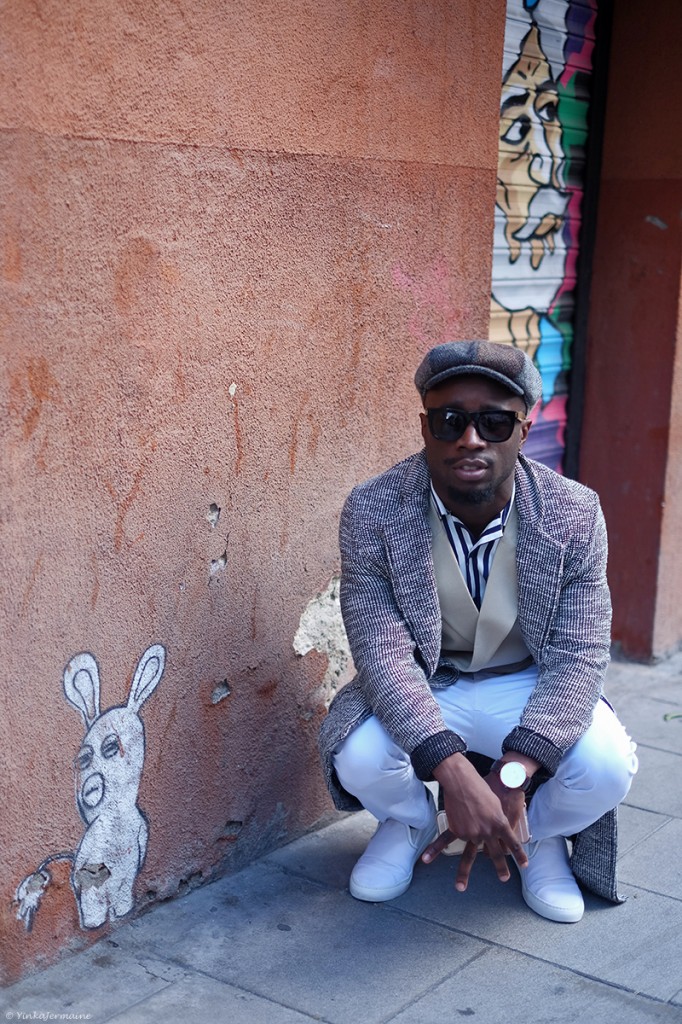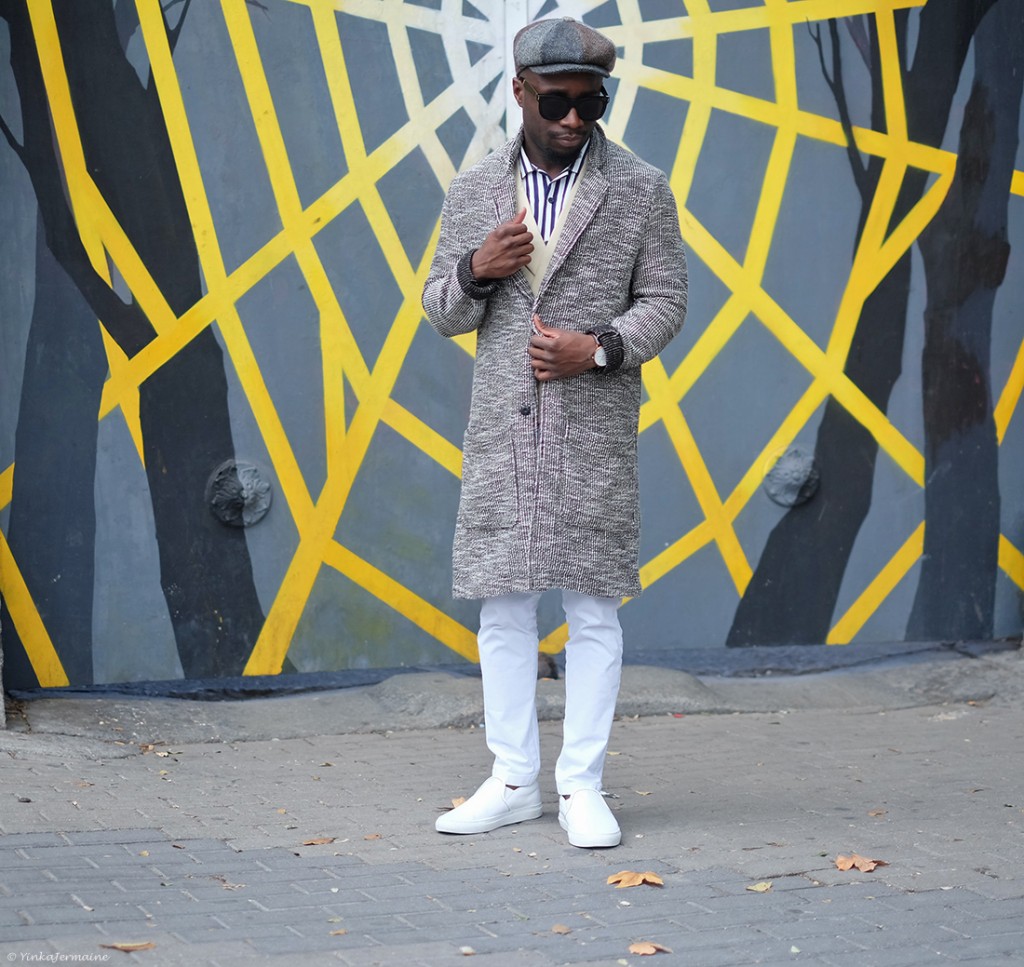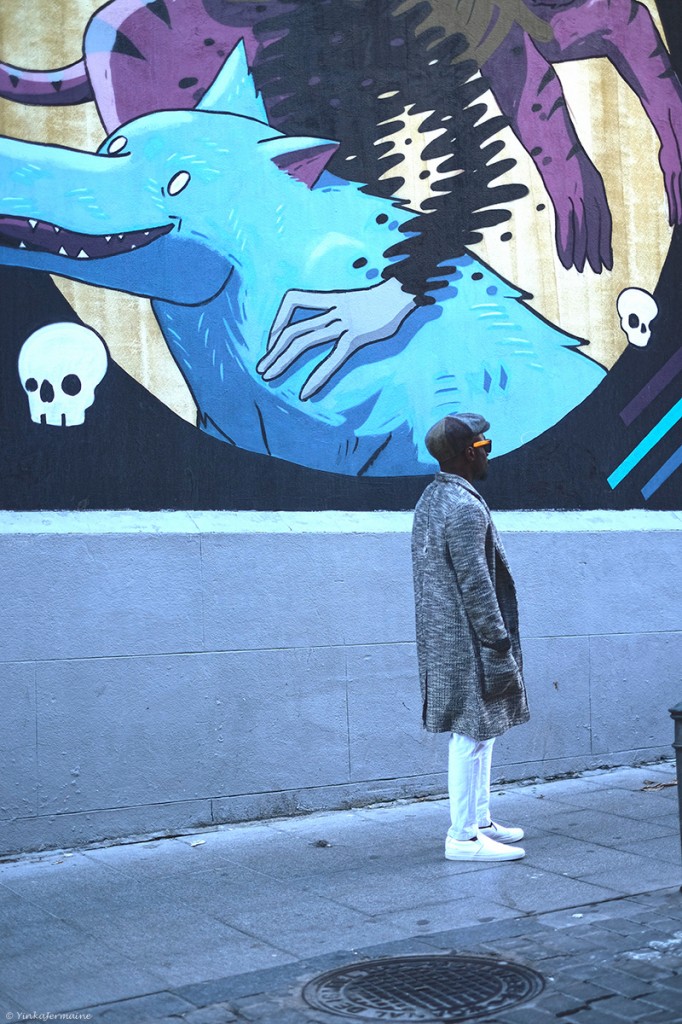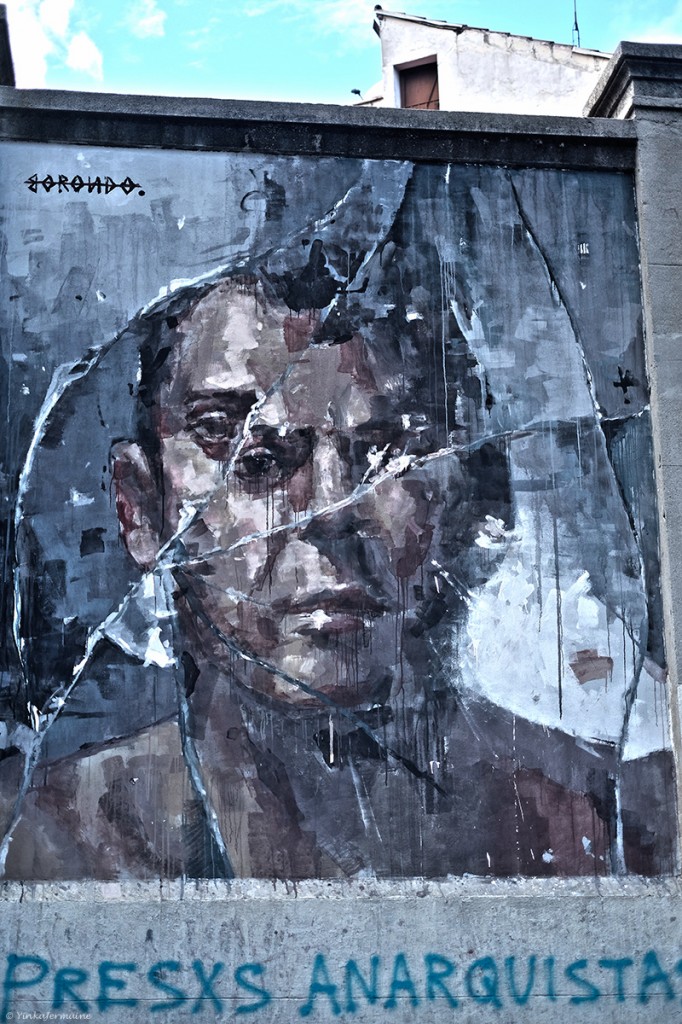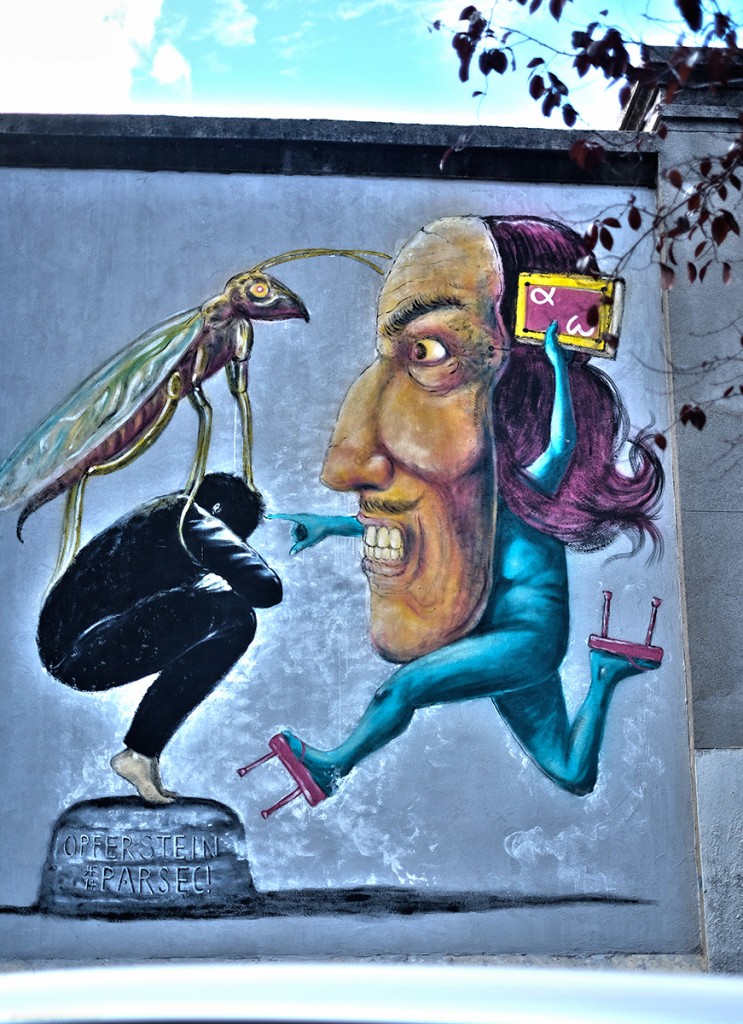 Here is one way of being a true Style Matador. I Look forward to gathering your opinions and seeing examples of your matador looks.
Your Favourite Stylist,
Yinka Jermaine