Evident from its name, the polo coat was originally a casual and loose fitted coat worn by polo players. Crafted from the finest camel hair cloth, it featured a belt without buttons for the purpose of it being a wrap on garment.Through the years, after leaving its land of origin, England it was explored by other countries and adopted by the stylish, ritzy and celebrities. This led to a lot of its features evolving.
Nonetheless, it always maintained its character and a key aspect, its ulster collar. It also adopted the double breasted button style, a martingale strap which sometimes comes with inverted pleats at the back, as well as the flap in its patch pocket and a variation of cloth types like cashmere. This caused it to strongly shoot up and become one of the most influential garments in menswear history due to the unique character and style it presents to a mans look.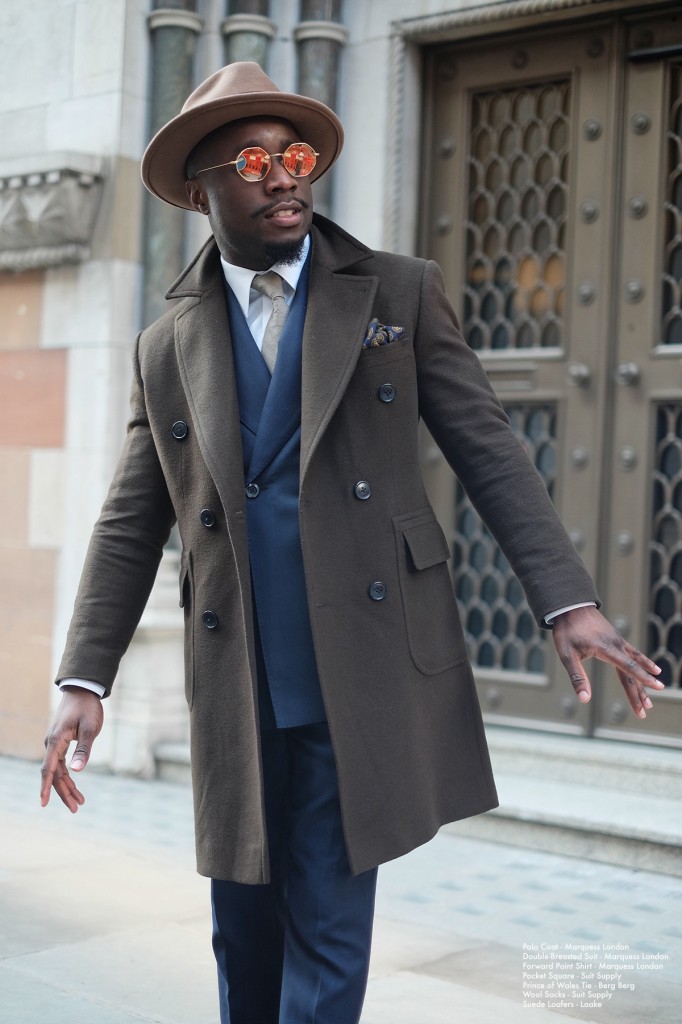 Polo Coat – Marquess London, Double-Breasted Suit – Marquess London, Forward Point Collar Shirt – Marquess London, Prince of Wales Tie – Berg Berg, Pocket Square & Socks – Suit Suply,  Tassel Suede Loafers – Loake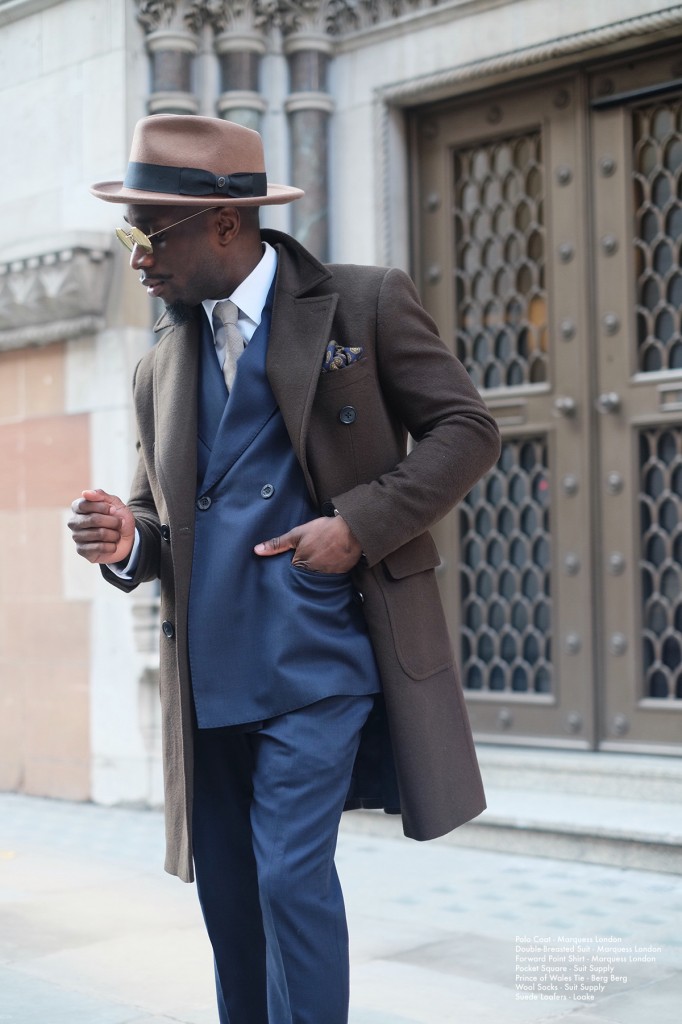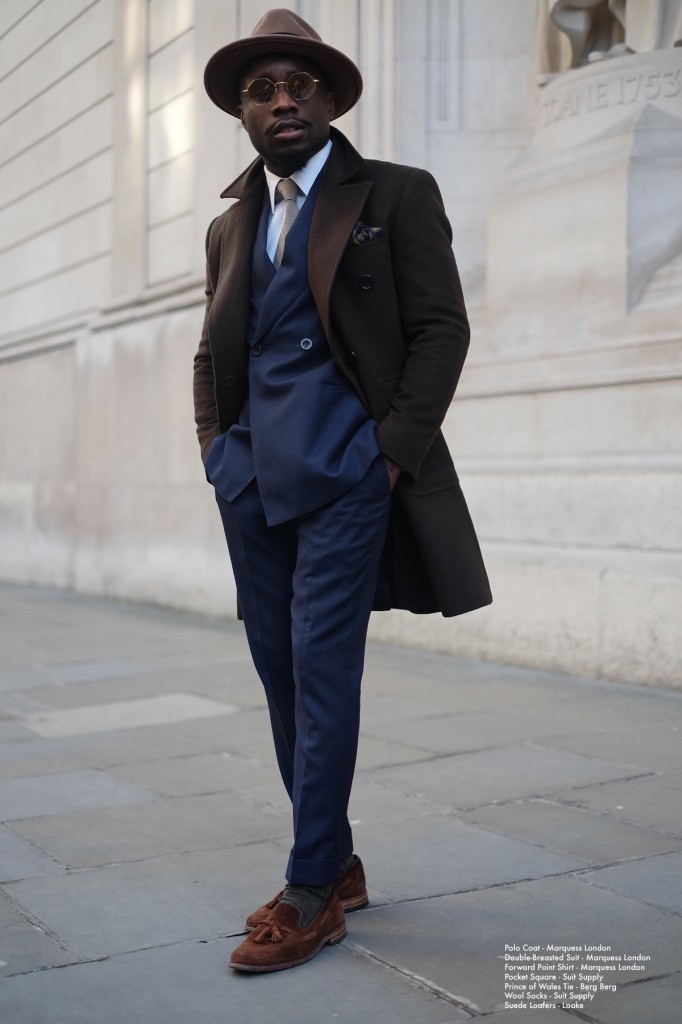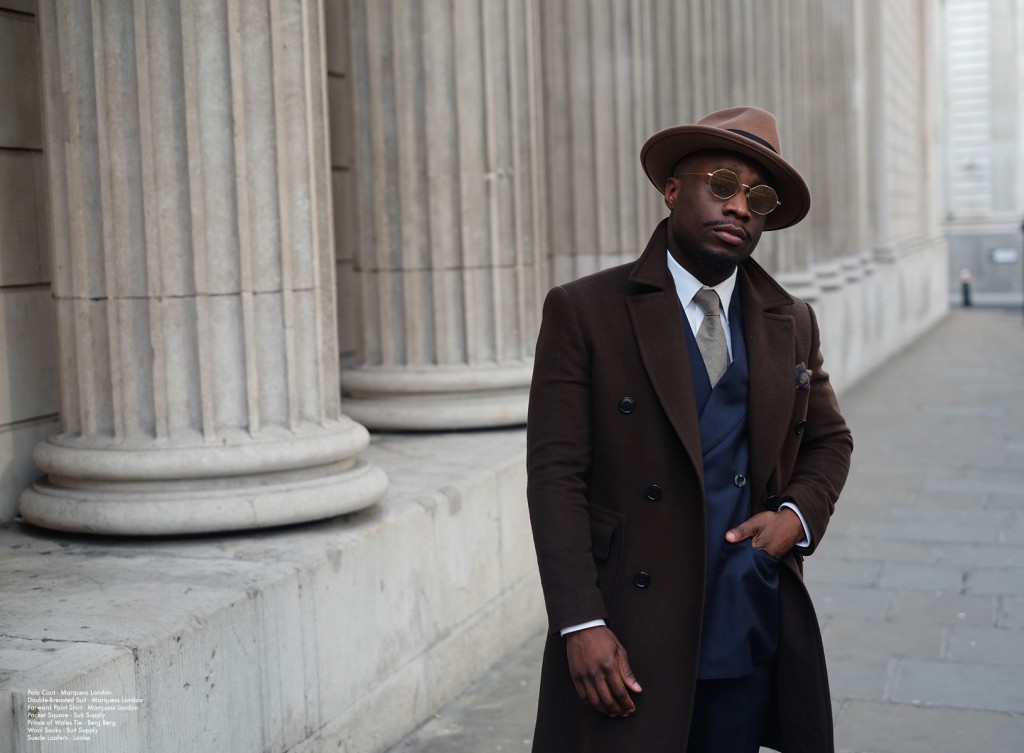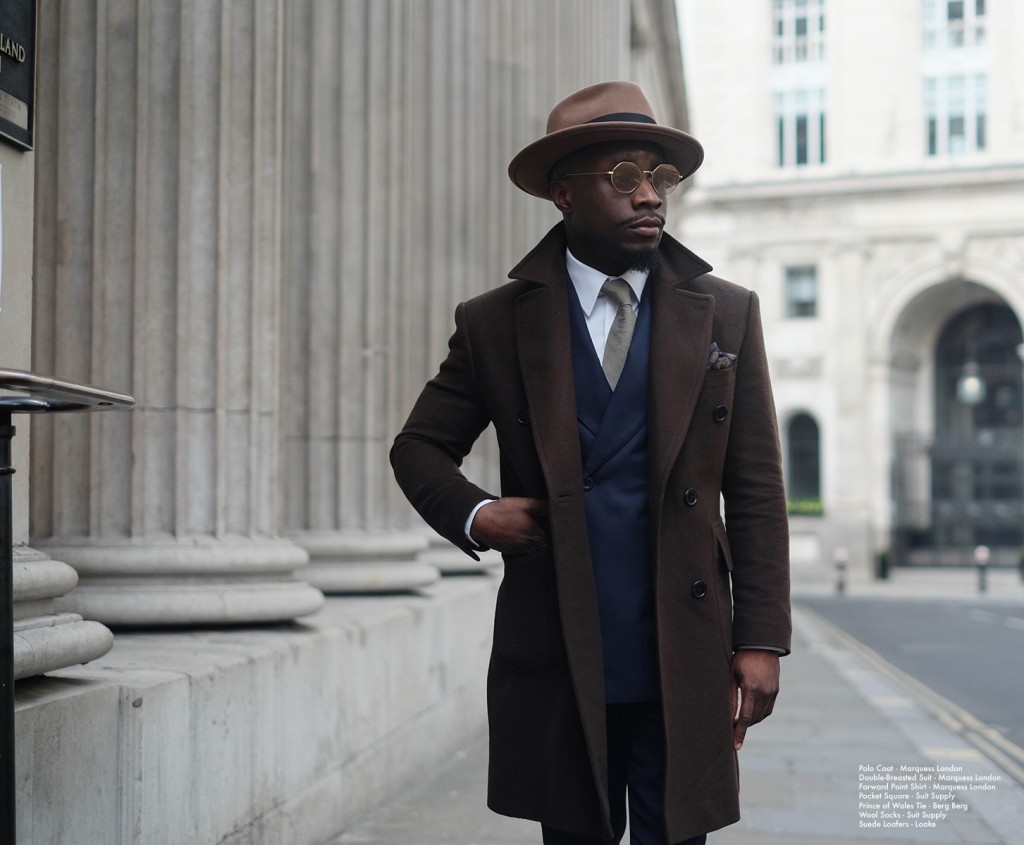 The features of the polo coat are one of the key reasons behind the added qualities i decided to incorporate when designing my new polo coat. They present a sense of uniqueness and character not evident on other coats. I wanted something that was unique, added character yet maintaining its versatility. I opted for an olive cashmere cloth, with gold buttons on the martingale strap.
Its affords me to add a sense of casualness to a smart attire and creates a statement look that still feels highly acceptable regardless of the occasion. The colour works really well with the season because its of subtle extravagance and the fabric choice is perfect due to the softness and luxury feel that still affords the necessary warmth. I also wanted something diverse to the typical overcoat collection already present in my wardrobe and something not too heavy that can work through the season and adapt perfectly.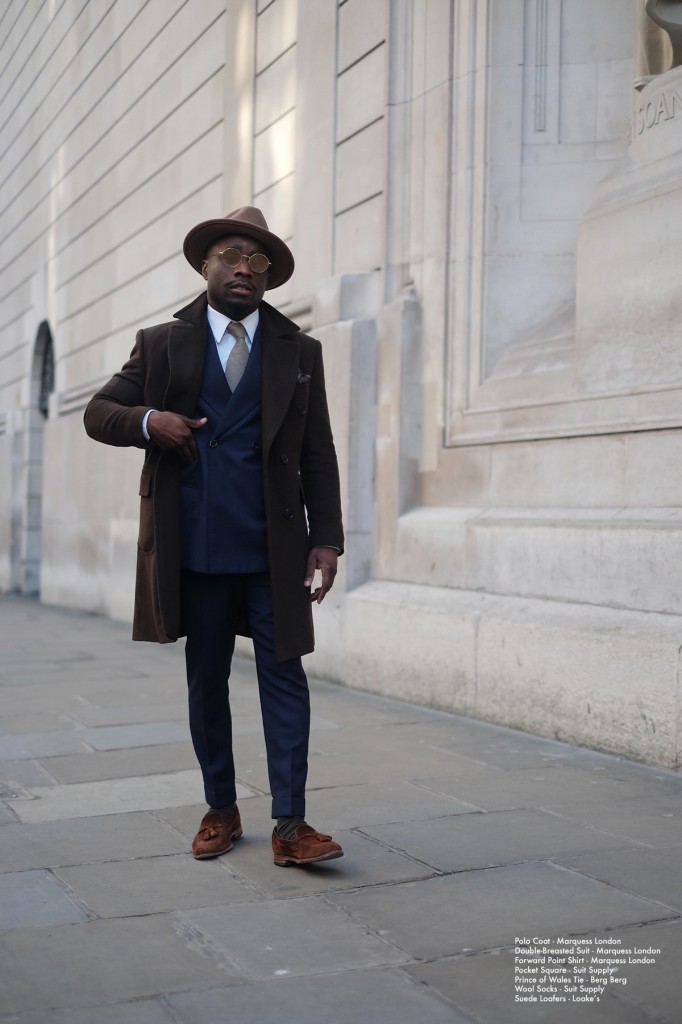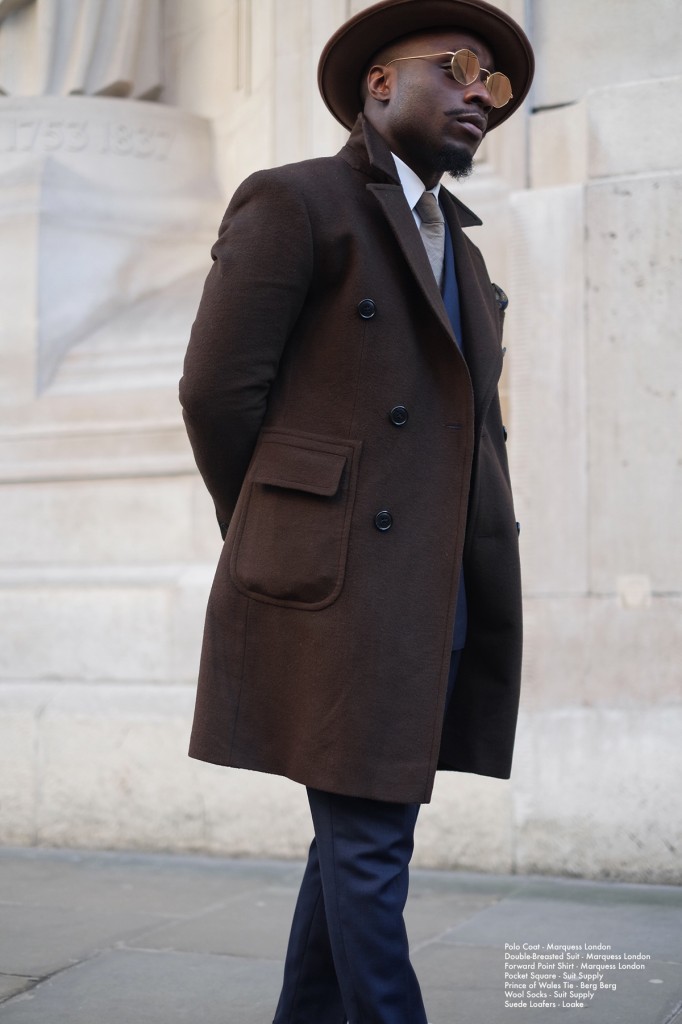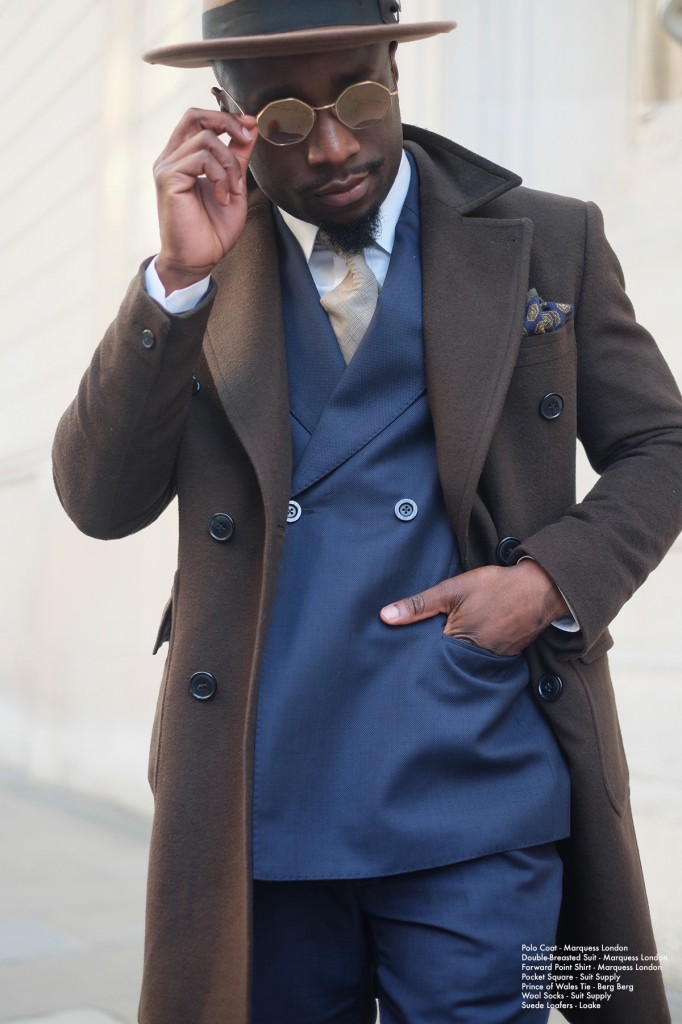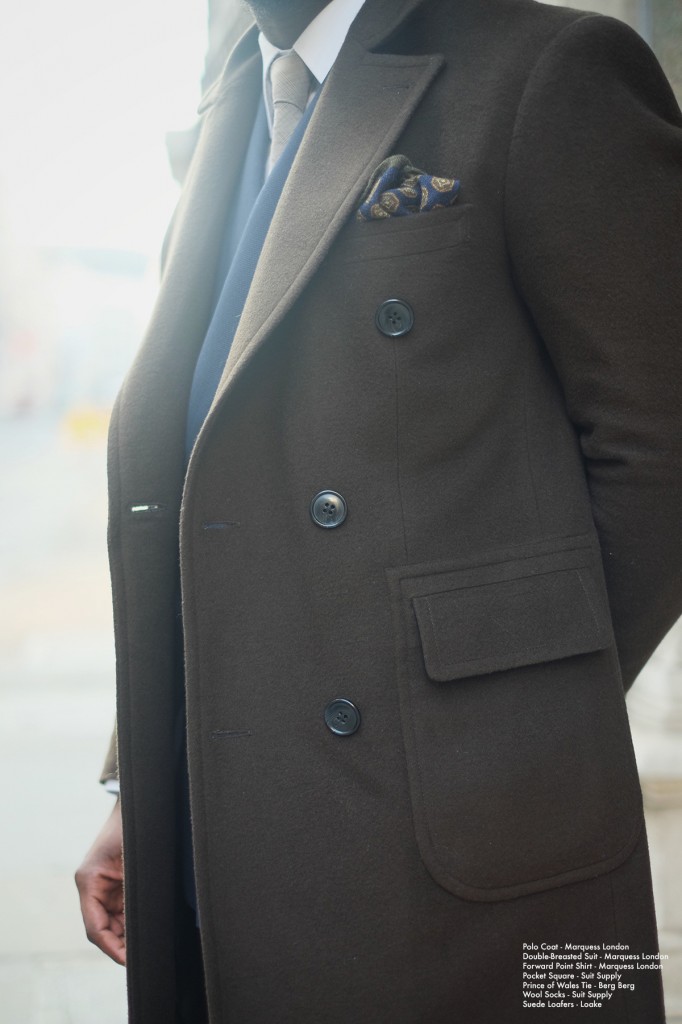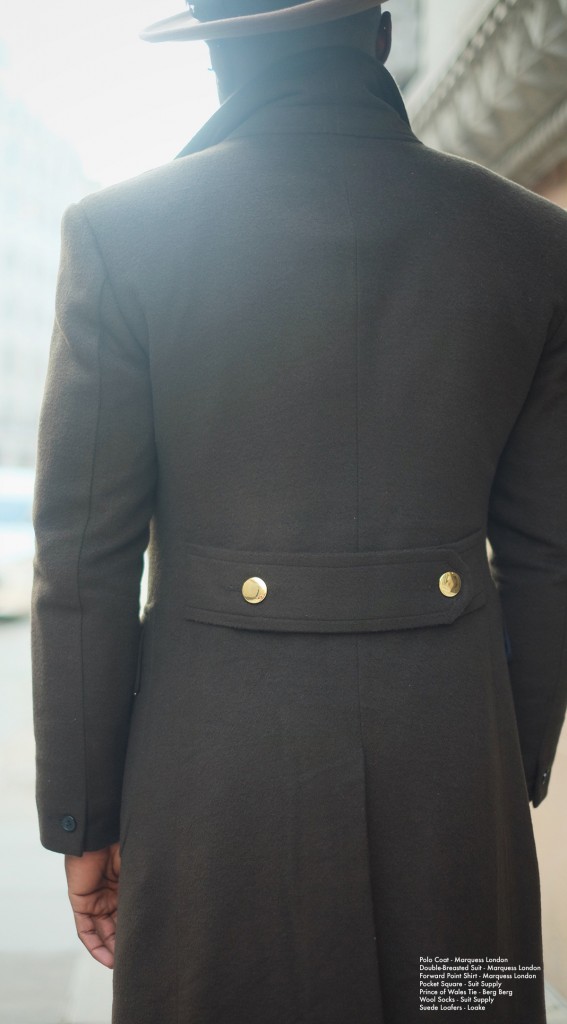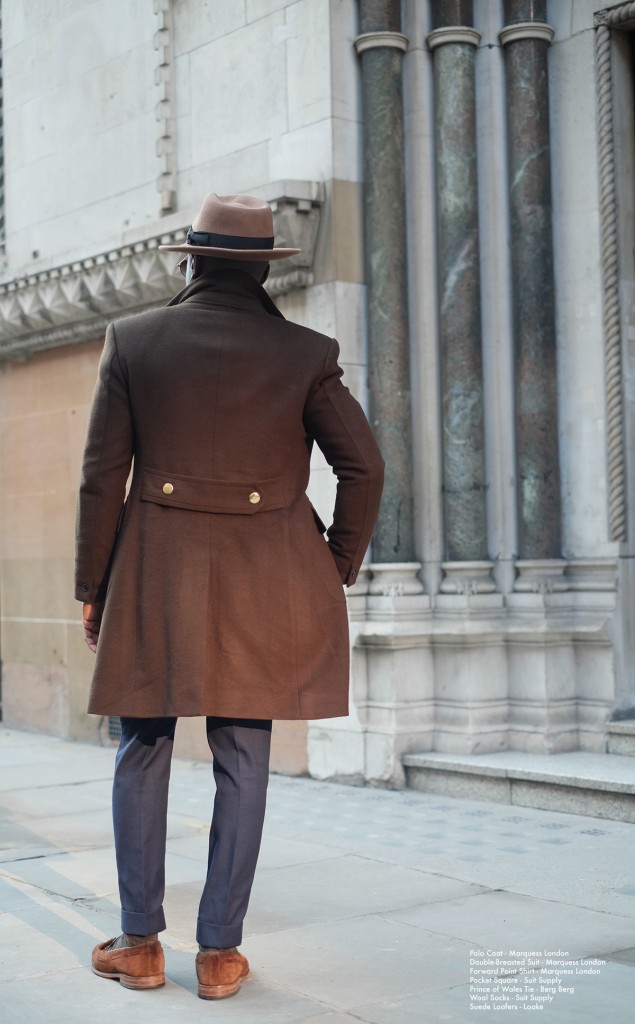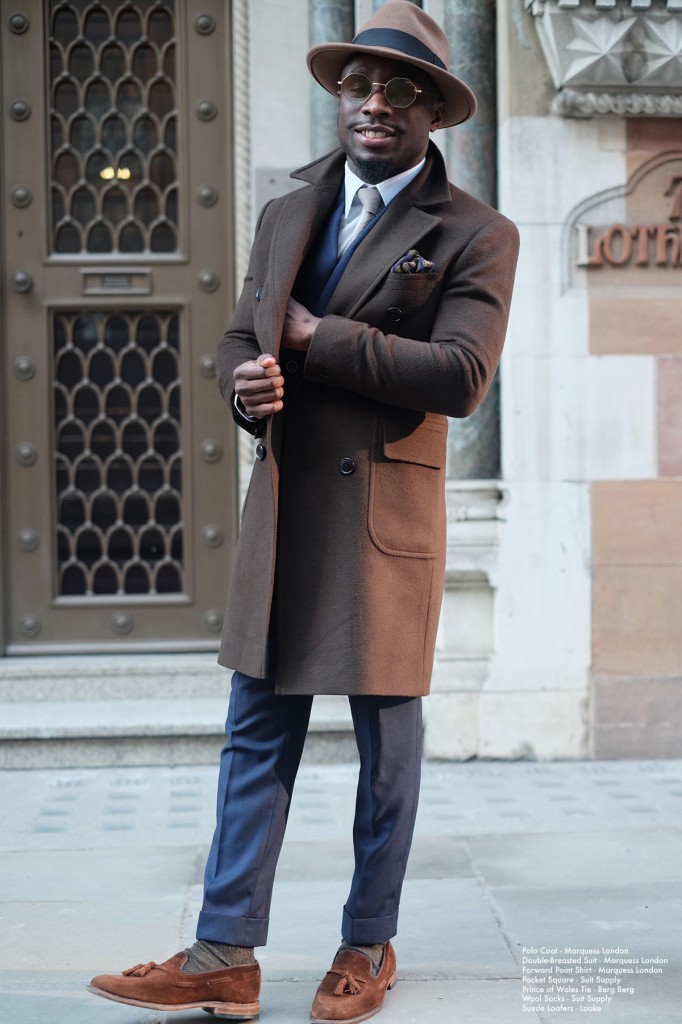 Here, Ive styled it with a Marquess London navy Birdseye two buttoned double breasted suit, finished with a forward point crisp white shirt and a princes of wales chocolate tie. To emphasise on a blend of casual and business attire i wanted to achieve, i went for suede loafers completed with a pair of olive wool socks.
This is one of those pieces a young gent can have when looking to get the edge out of a nicely dressed event or outing.
I hope you enjoyed your read!
Your favourite stylist,
Yinka Jermaine