One thing that my last two posts have highlighted is that the linen overcoat is comfortably suited to out of office attire. However, you've consistently come across the word 'versatility' which leads to my post today.
This overcoat is as suitable for work as it is for drinks or weekend getaways. And if you're indeed looking for a new way to subtly turn heads at your office, how about using this as an unorthodox but dapper autumn piece?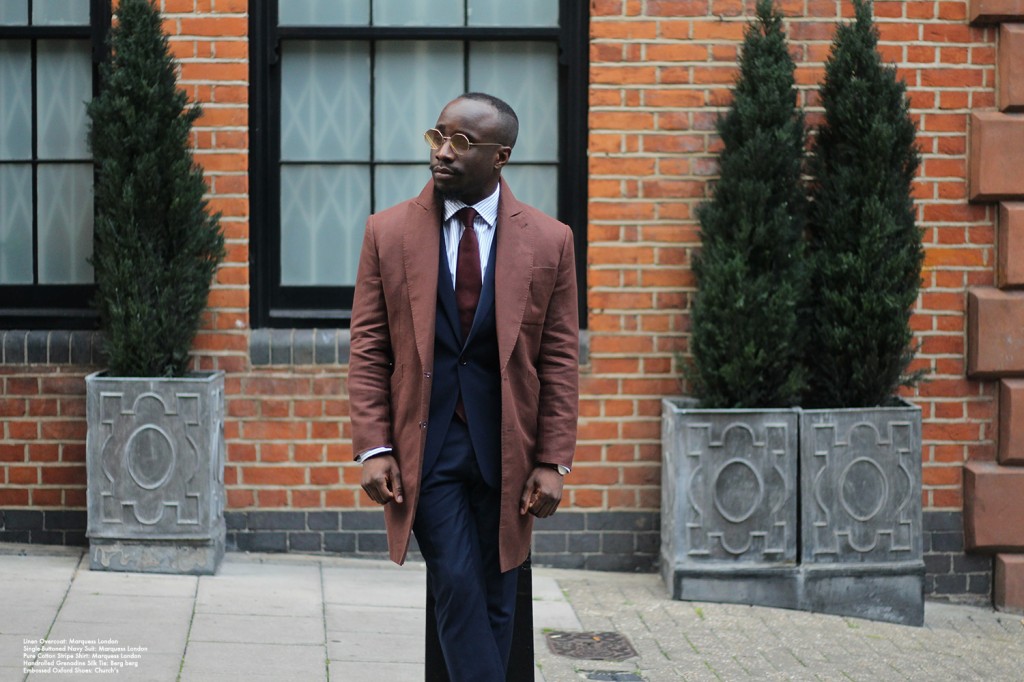 Linen Overcoat – Marquess London, Single Button Navy Blue Suit – Marquess London, Stripe Shirt- Marquess London, Embossed Oxford Shoes – Churchs, Handrolled Grenadine Silk Tie – Berg Berg | Photography by: Eby Nwokedi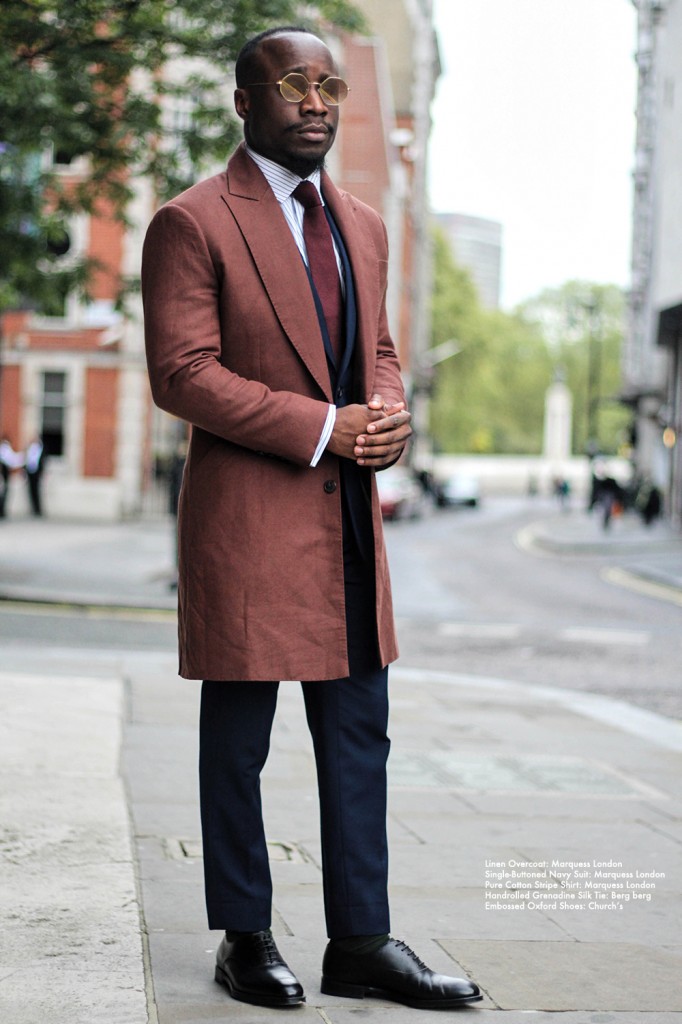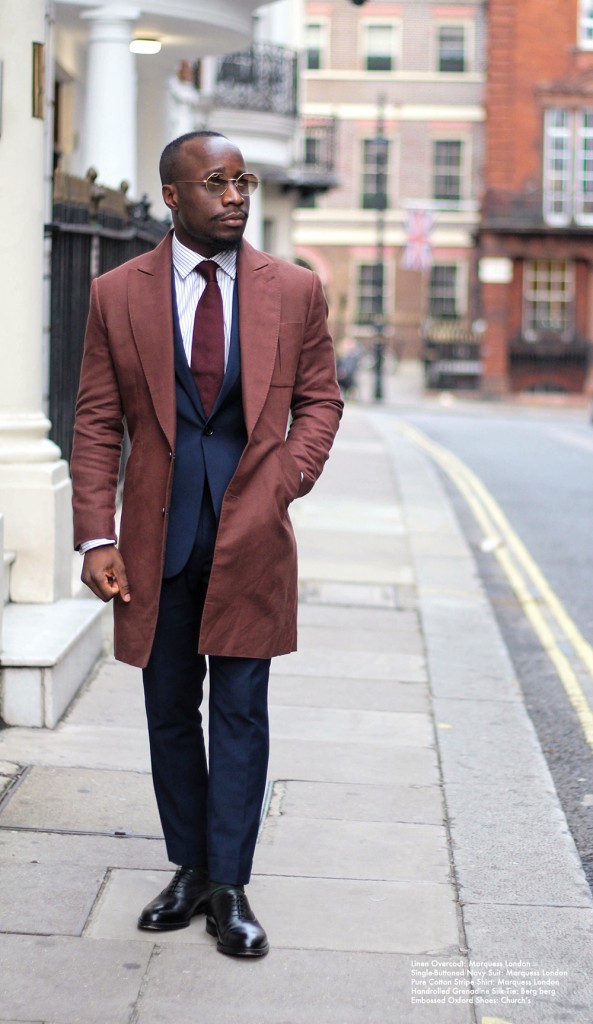 During this season, people usually wear their macs, underneath sweaters or even gilets over their suits but find it difficult to throw on an overcoat as most do come in very thick fabrics that are only suitable when the winter falls upon us.
So that's why the linen overcoat is such a great choice. If you are looking for a new and different way to elevate your autumn wardrobe for work, a linen overcoat is one of the most complementing types of outerwear you can get your hands on. Nothing makes me feel more like a confident gentleman who can command respect than when I'm in a suit balanced with an overcoat. It gives me that courage, a slimmer and taller feel, and, internal comfort. Plus, I can wear it right through Autumn and into Winter.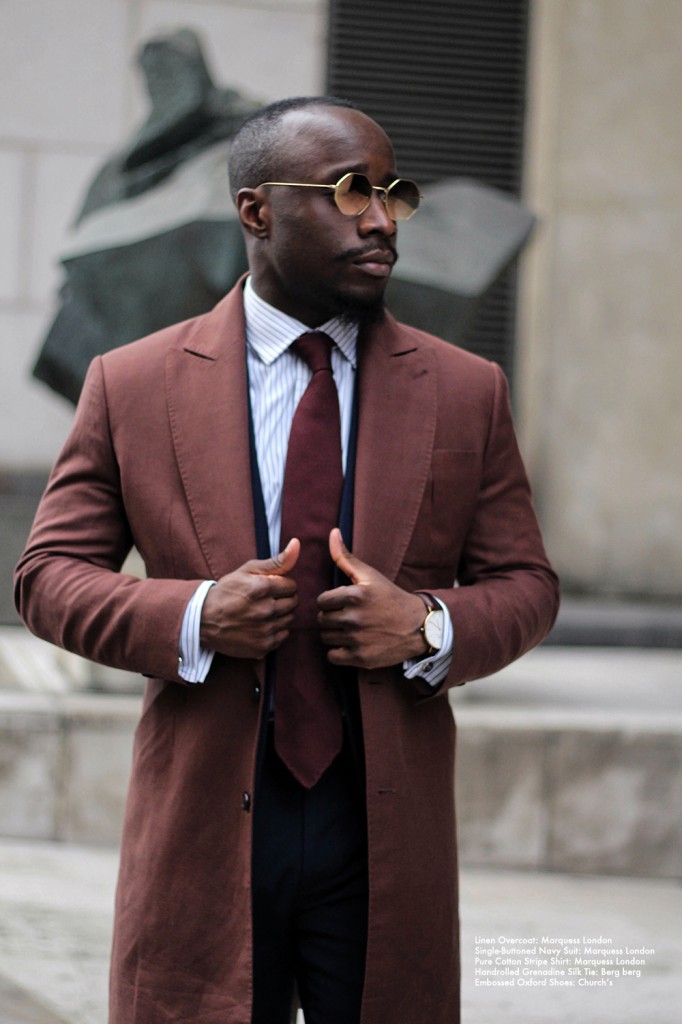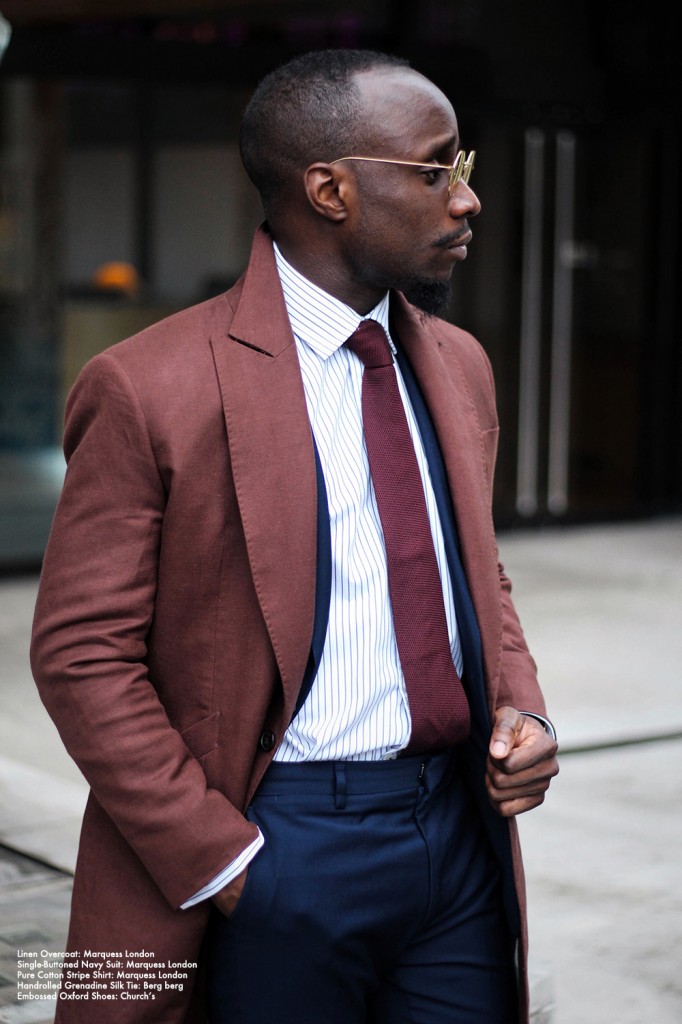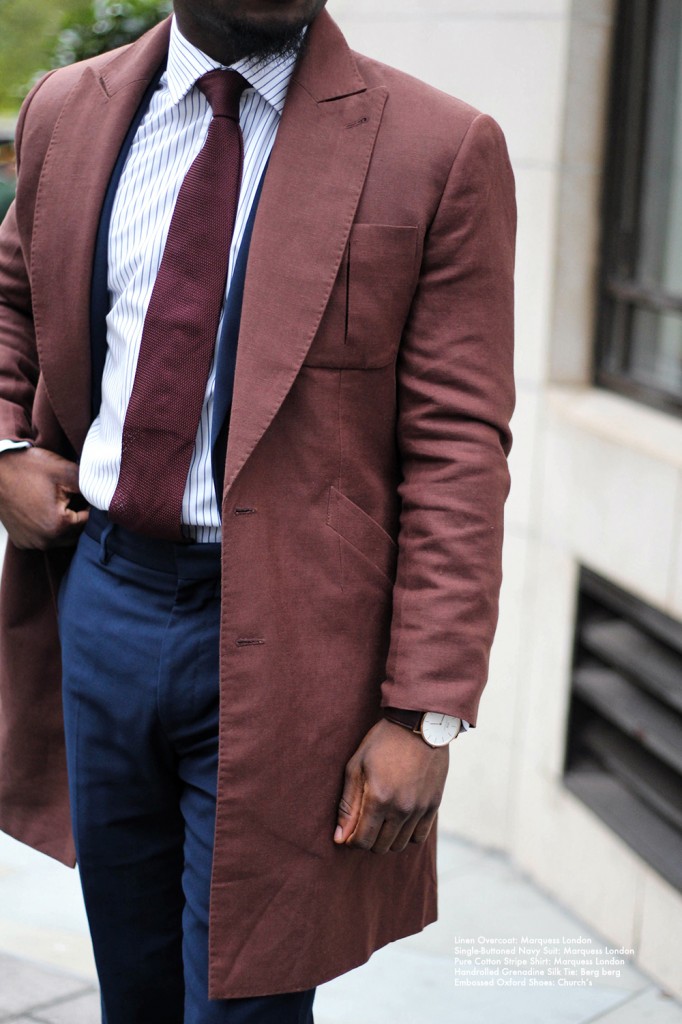 I feel even better when I know it's a Marquess London one!
I really hope you have enjoyed this series. Make sure to get in touch for more details on our made to measure service.
Your Favourite Stylist,
Yinka Jermaine