The tote/ holdall bag is a relatively new addition to menswear fashion and it is one that a few men still find unmanly. However, they are grossly misunderstood!
The tote is one of the most fashionable and comfortable bags a man could possible carry as it is highly spacious and strongly complements any outfit due to its size and shape. Most totes can also be that dearly craved statement to an outfit while being home to your daily necessities and extras. They are perfect for weekend trips as well as strolls to the mall and daily activities.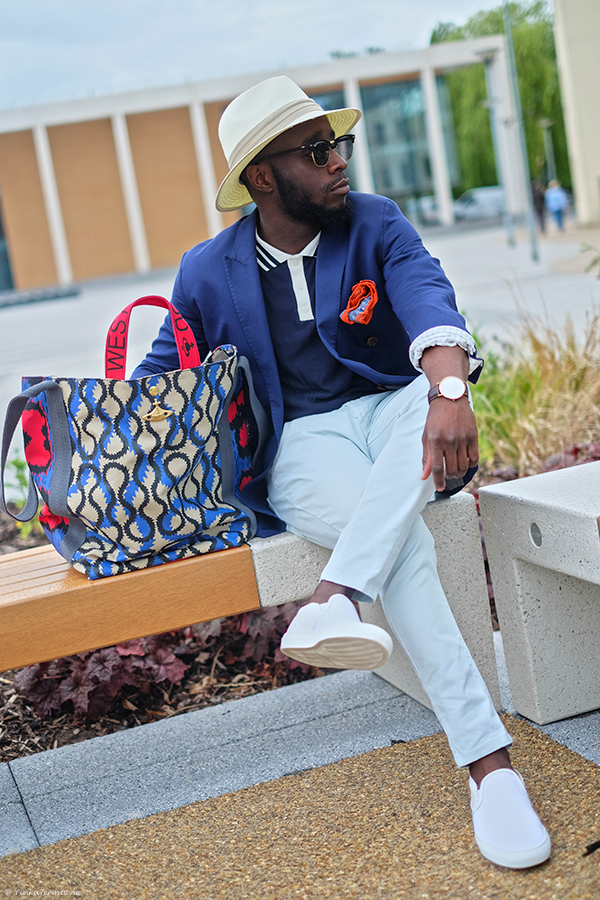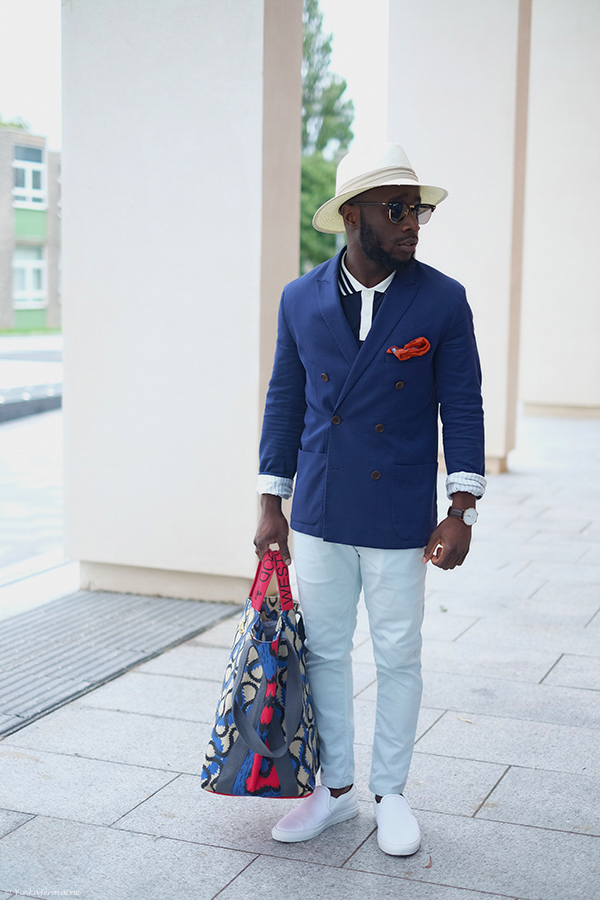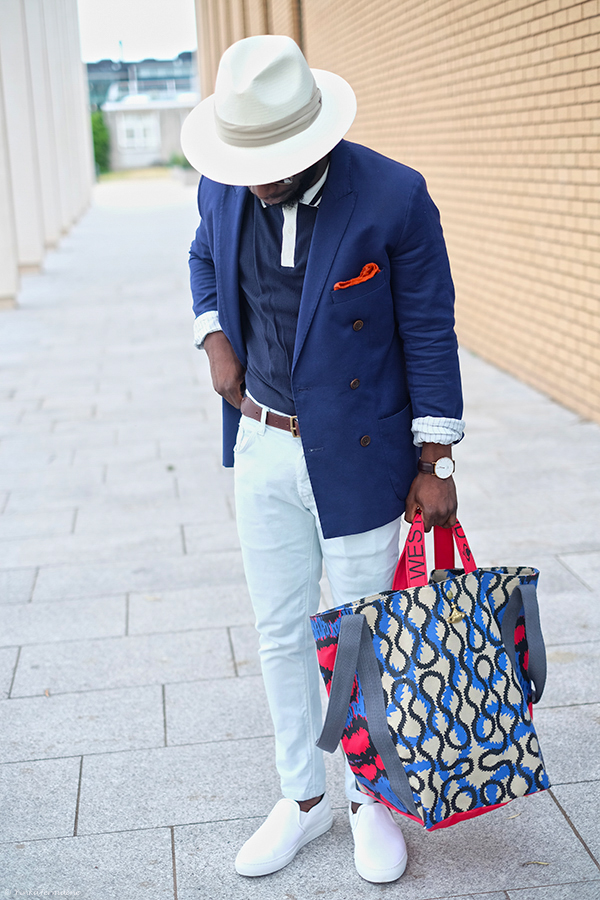 Vivienne Westwood have even taken the bolder step by introducing their "made in Africa" squiggle leopard runner holdall to celebrate the 10th anniversary of her inimitable Africa bag collections. It is everything statement looking and must be paired nicely with any outfit worn with it. Made from recycled canvas, its less formal but still highly suitable for smart casuals and dress down outfits and contrary to its bold prints, it goes superbly with outfits that compliment its boldness, without completely out staging it. Its prints are unique and different from the ordinary making it a pleasant attraction to the onlooker.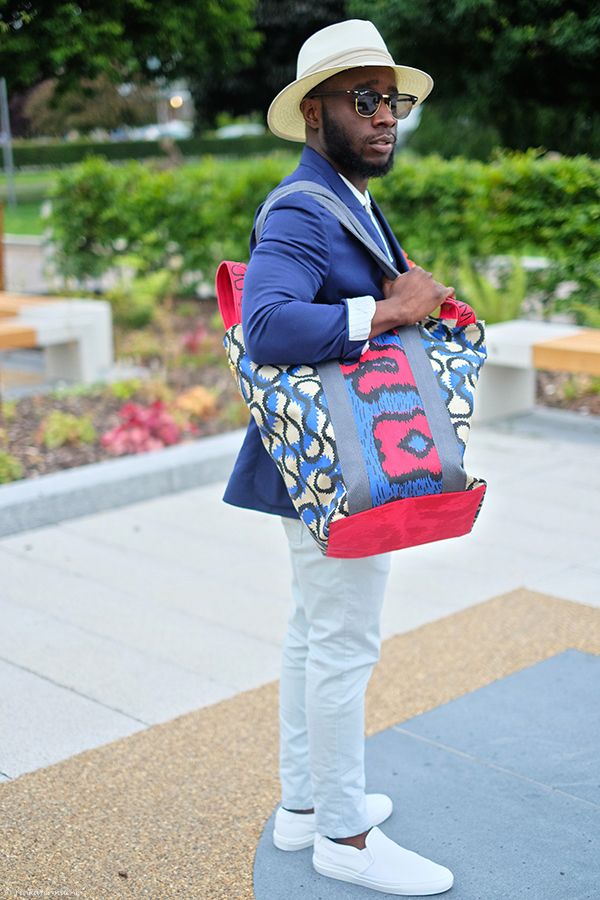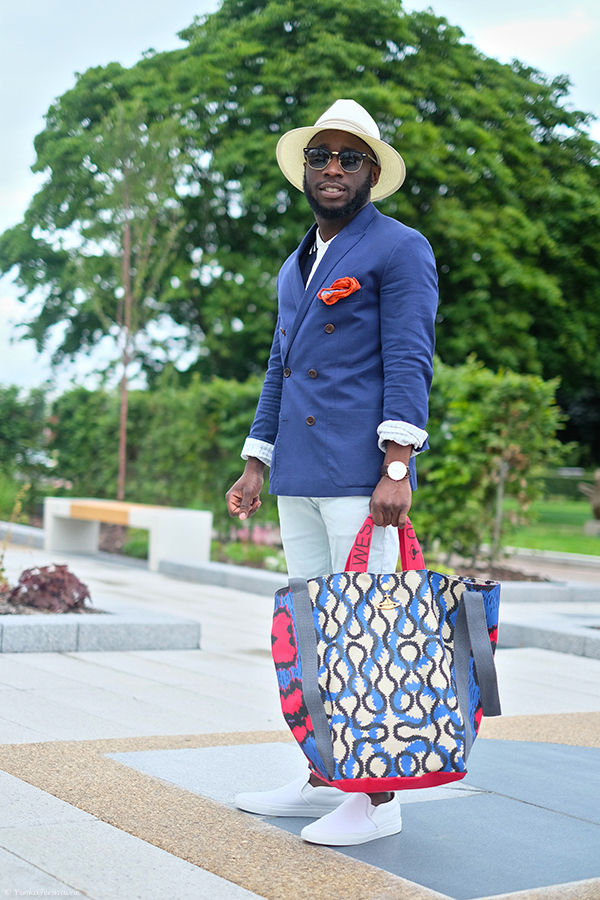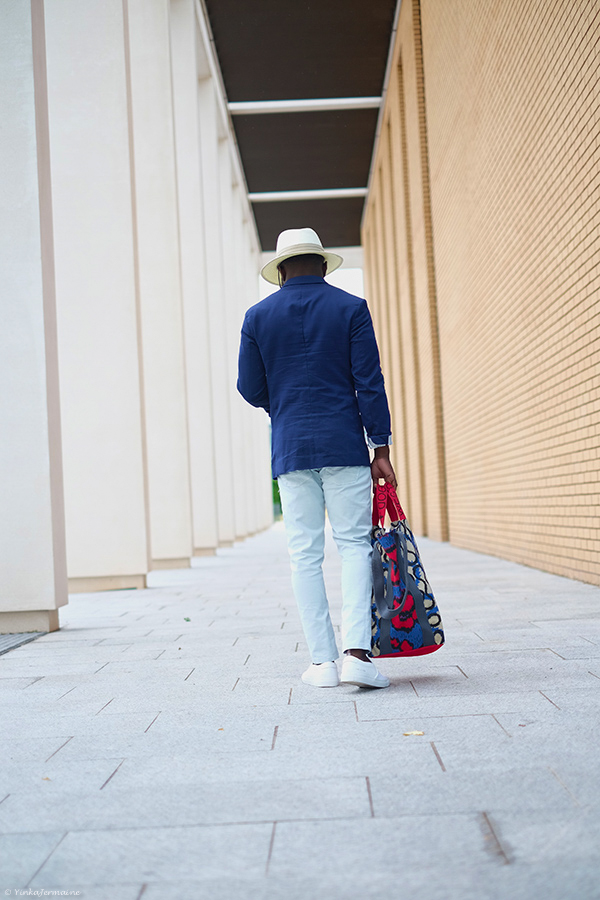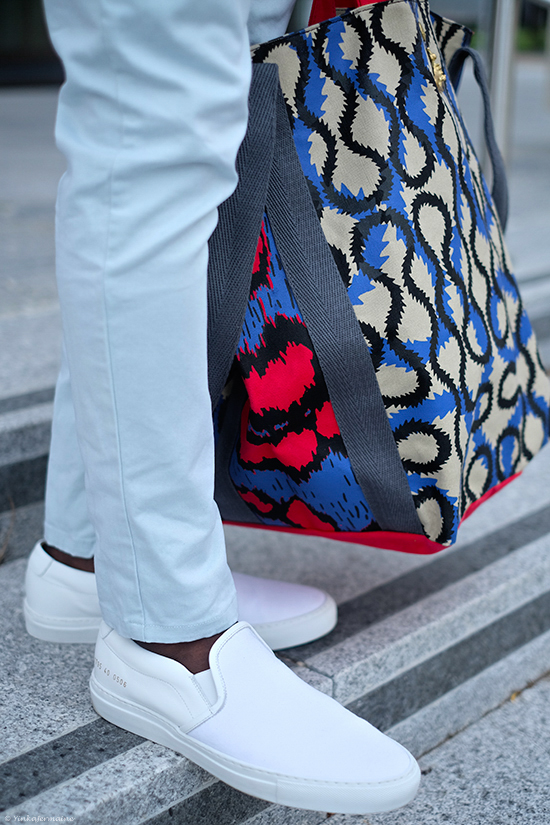 I decided to add the bag as the much needed accessory to my weekender outfit and it paired nicely to the different shades of blue, the mint green and white used in the outfit; complementing nicely with the orange-edged pocket square. The best thing about the bag is how well it holds the outfit together without being the sole focal point.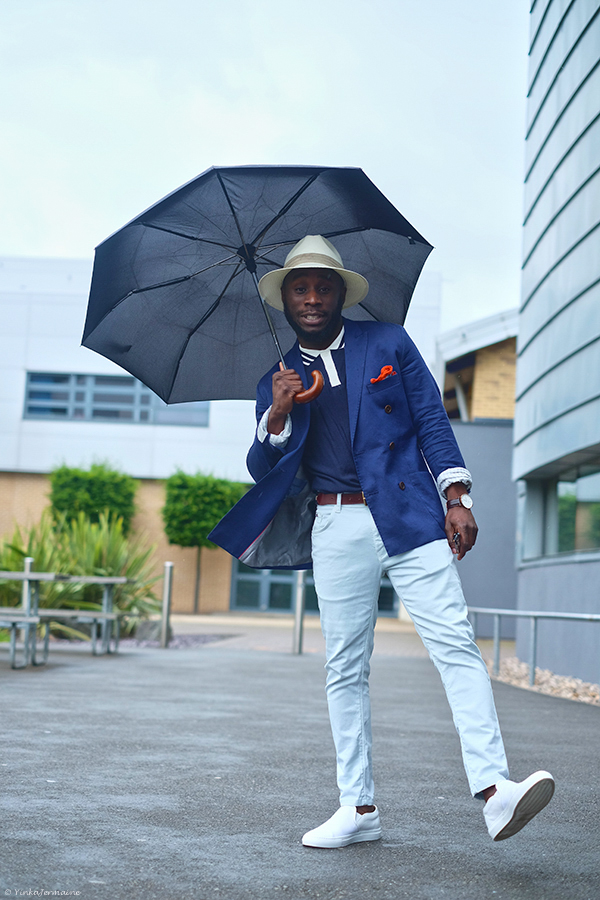 Shop the Look