October is here and fall is in full swing! Ironically enough the sun is still shining (every now and then) on us here in London; rare, I know, but welcome to Britain. Sun still shining, northerners still able to flaunt their t-shirts and shorts and for people like us, still able to don our simple, yet colourful and durable seasonal wears. Im particularly a fan of those transferable outfits that become suitable for the cold chilly nights but yet still appropriate for the sunny and dry day-time.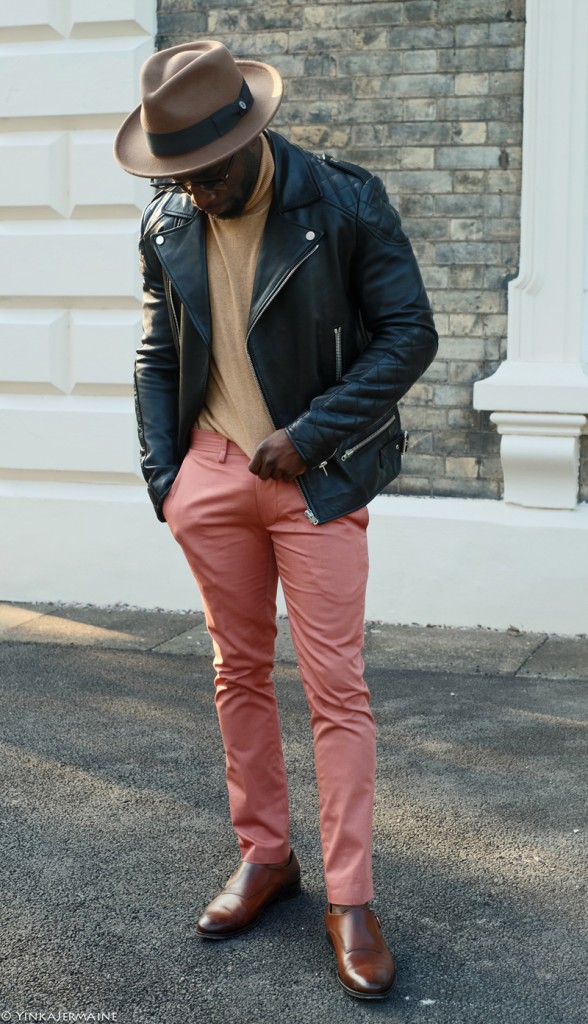 Biker Jacket- Kooples, Roll Neck- Topman, Trousers – Asos, Fedora Hat- Village hats,  Monk Strap Shoes- Suitsupply,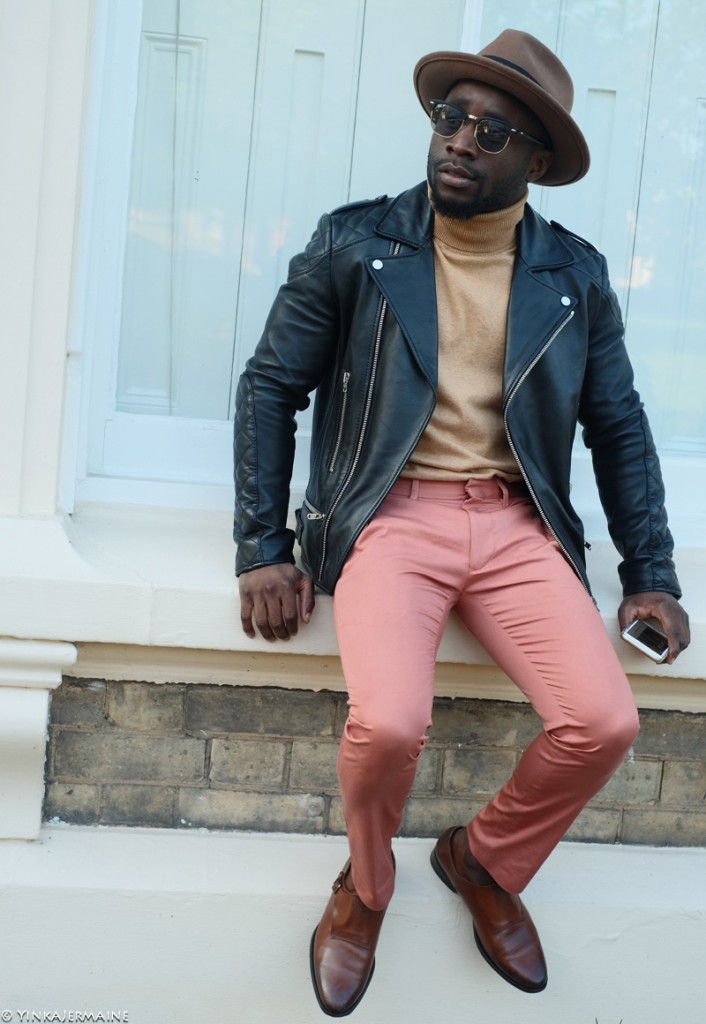 In the topic of transferable items, it is impossible to leave out the leather jacket, as it is purposeful for all situations. Adjacent to this, Im becoming very interested in tonal dressing as it tends to create this rare mixture of a classic man with strong elegance and richness in its simplest form. Ive combined a huge hue variation from top to bottom and evened it out by my richly textured biker jacket.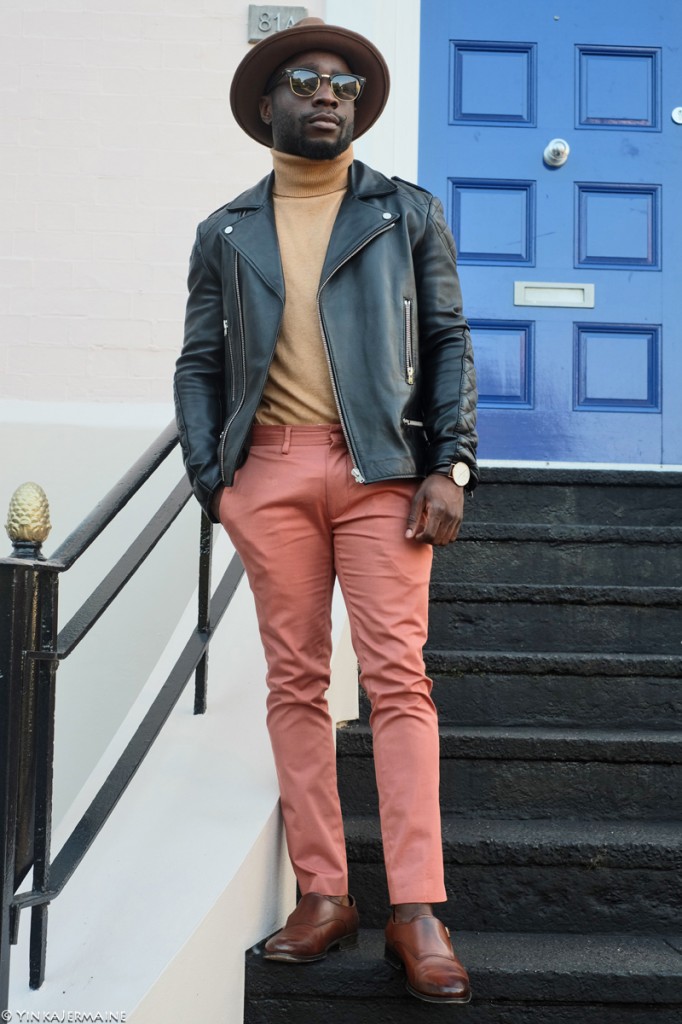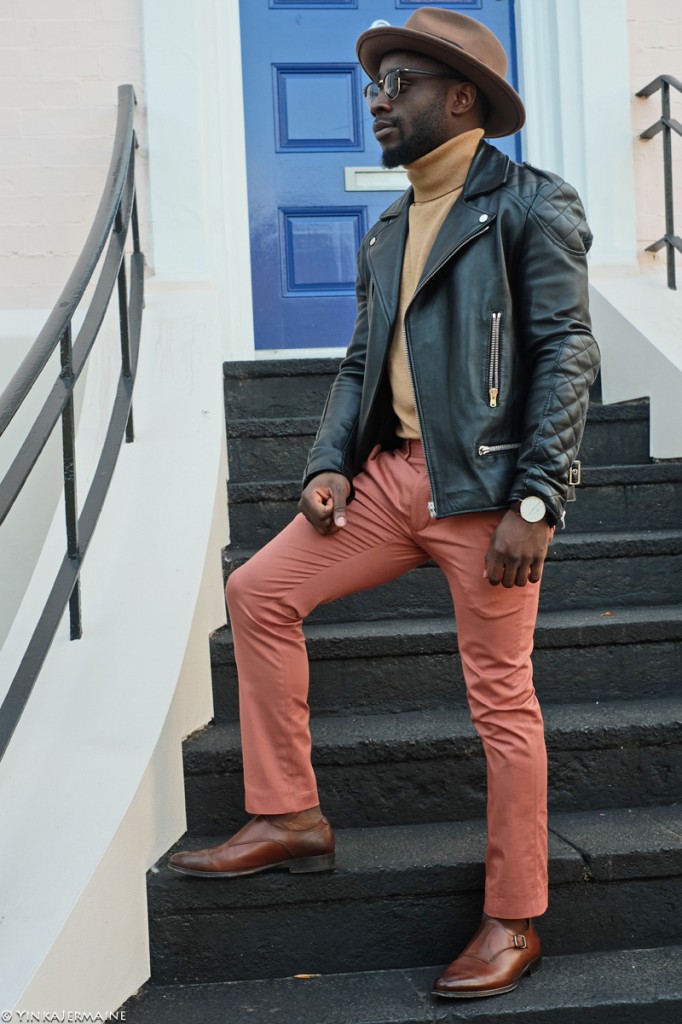 Thank you for reading and I wish you a fantastic month ahead!
Your Favourite Stylist,
Yinka Jermaine