I've decided to focus this post on the fundaments of how life and style intriguingly correlate.  This explains the title "To Define Is To Limit" which basically means that only you and no other should be the author to your journey, both to the image you convey and the goals or routes you take to achieving them. You are always going to be yourself and there is no one else that can become more of yourself than you. Very cliché but often forgotten by many people!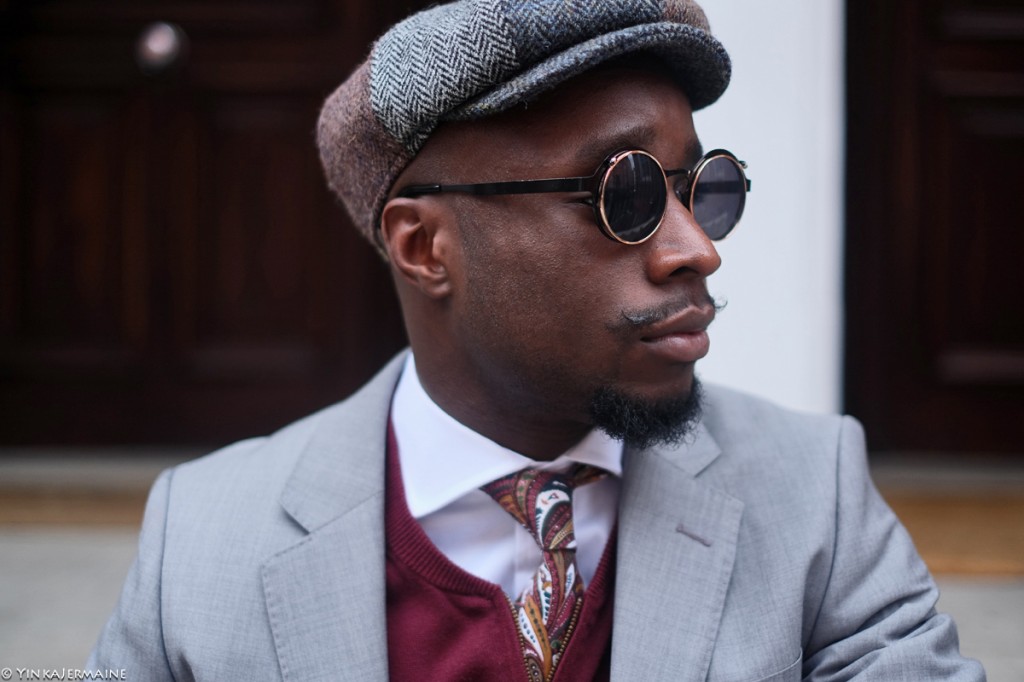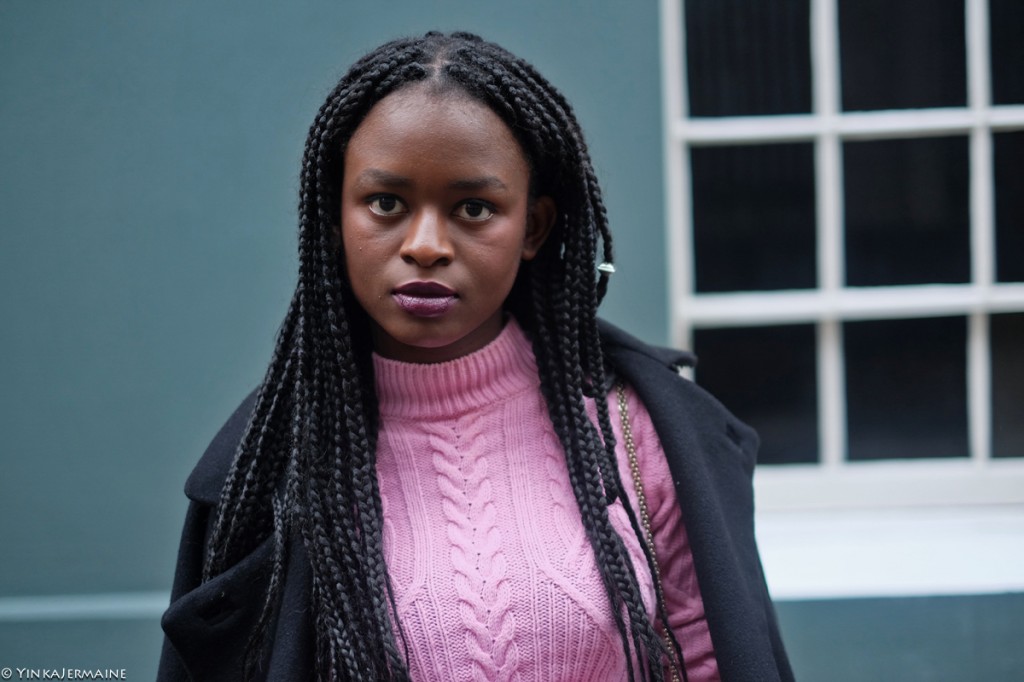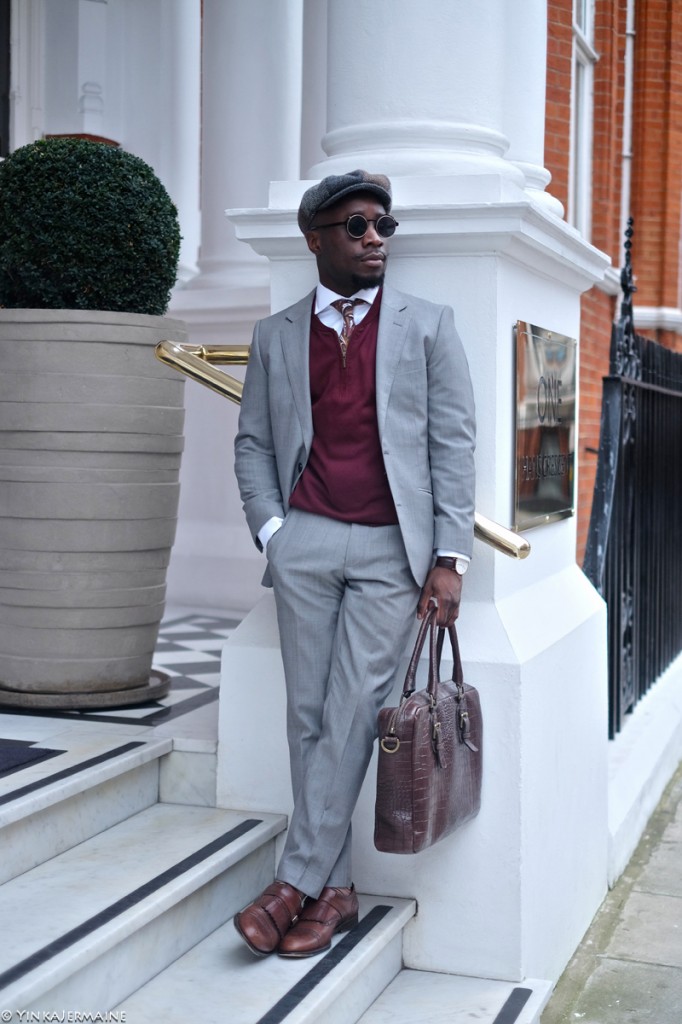 Light Grey Suit- TM Lewin, Cutaway Collar Shirt- Charles Tyrwhitt, Paisley Tie – Suitsupply, Collarless Zip Sweater- Mango Man, Shangai Shoes- Massimo Dutti, Stripped Socks- Paul Smith, Newsboy Cap – Village Hats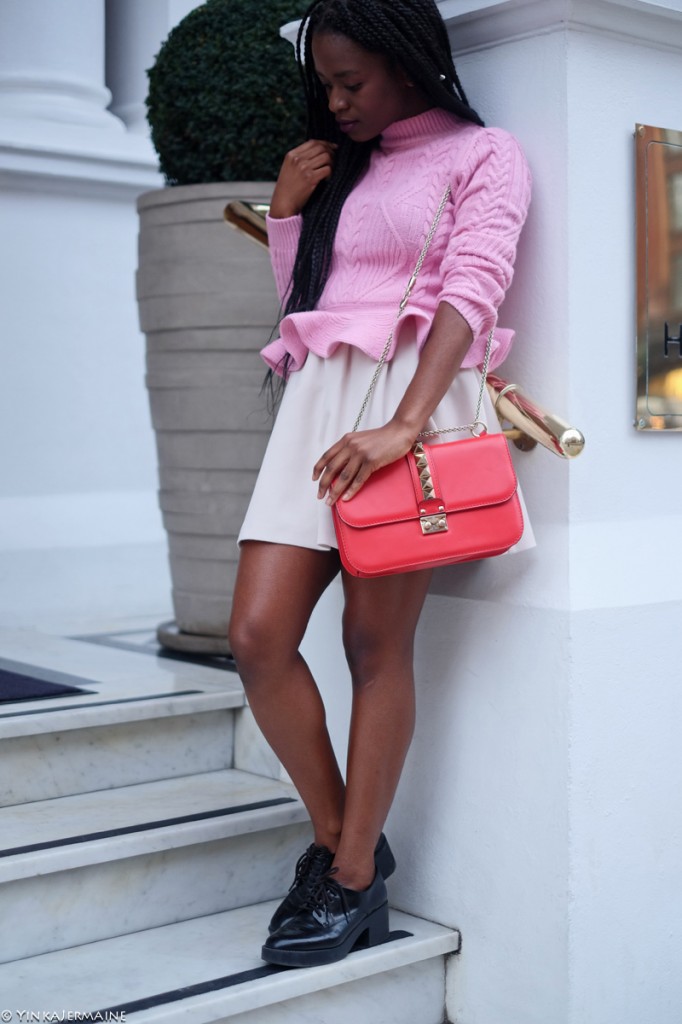 Jumper- Asos, Skirt- Topshop, Shoes- Zara, Bag- Valentino
Putting this into context, only when you are absolutely confident in yourself and your appearance that people would begin to share the same value or impression; you just cannot be daring without being absolutely confident. Remember those guys that you see and end up saying "how does he pull that off?" This is the utmost reason as to why he can pull it off and hardly anyone else can because it's him and he has owned it confidently!
I've always seen life contrary to the way many define it as.  Don't waste years finding yourself, create yourself and then you would be found. And one of the best ways is to create your own image through defining your style. Once this has been achieved, there is a deep feel of inner tranquility.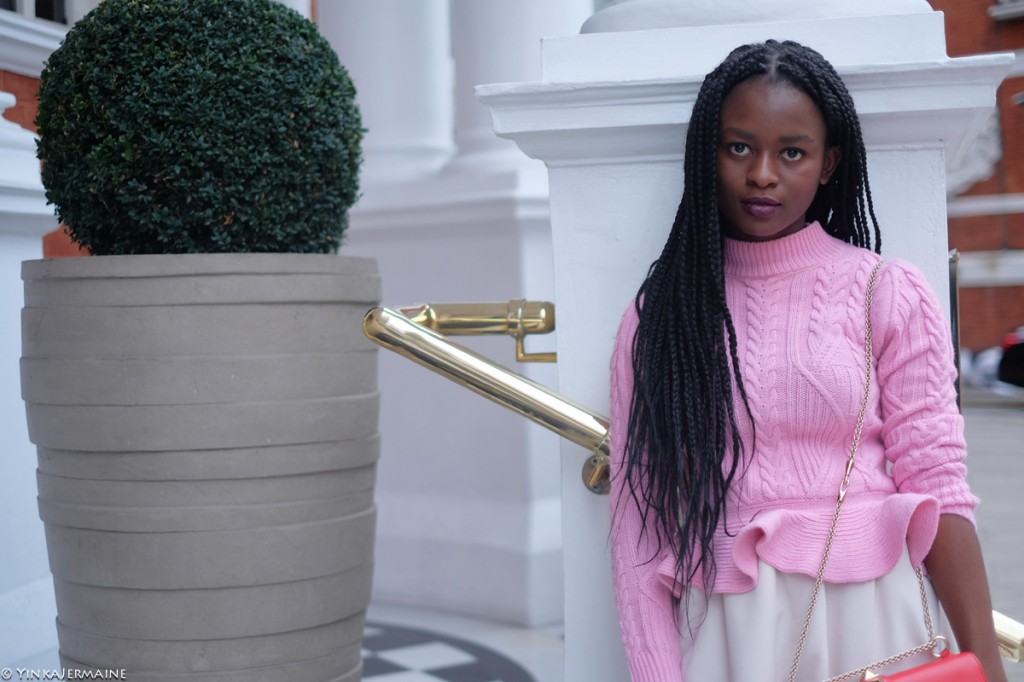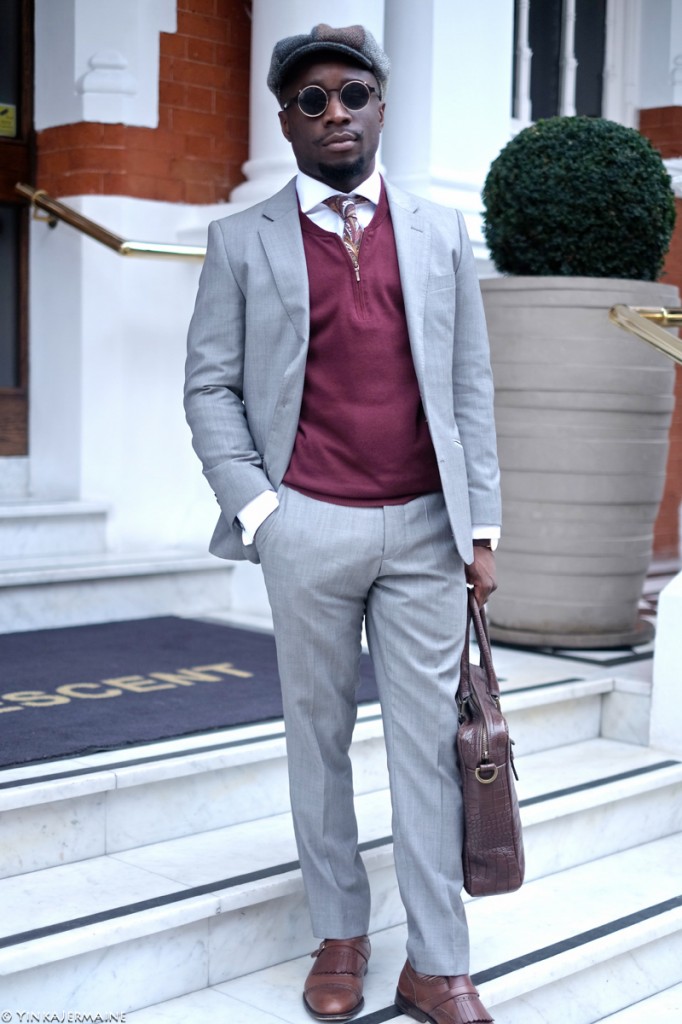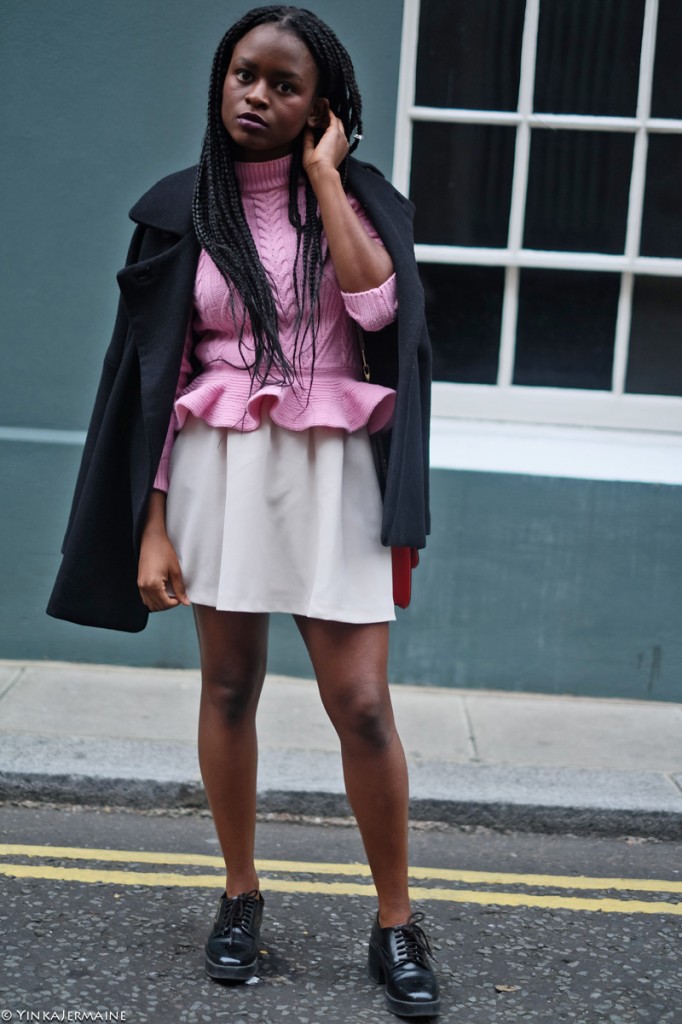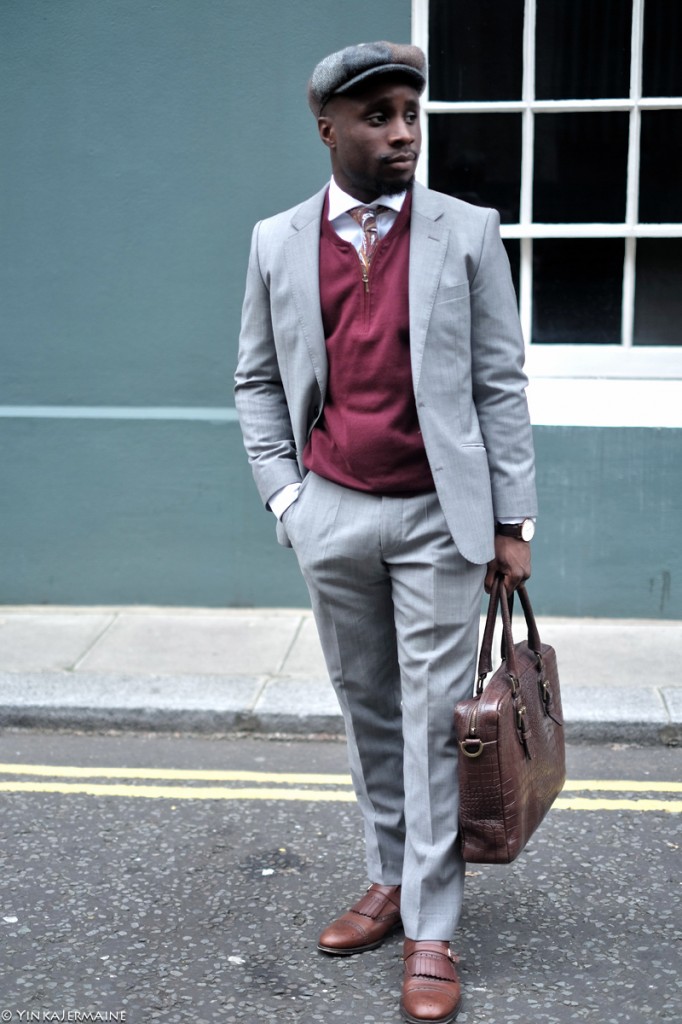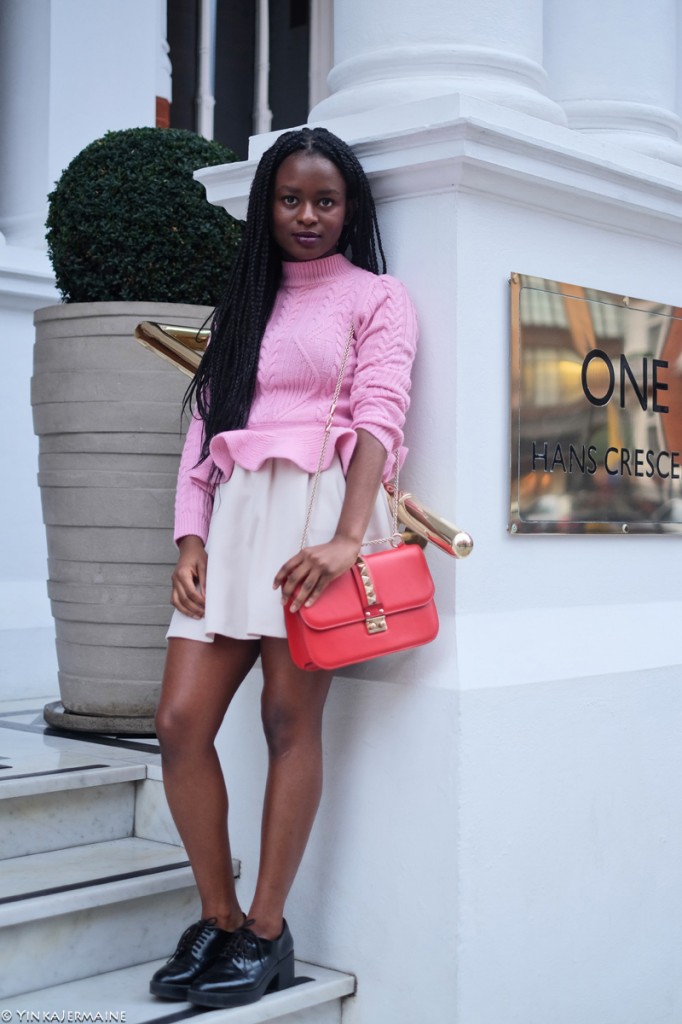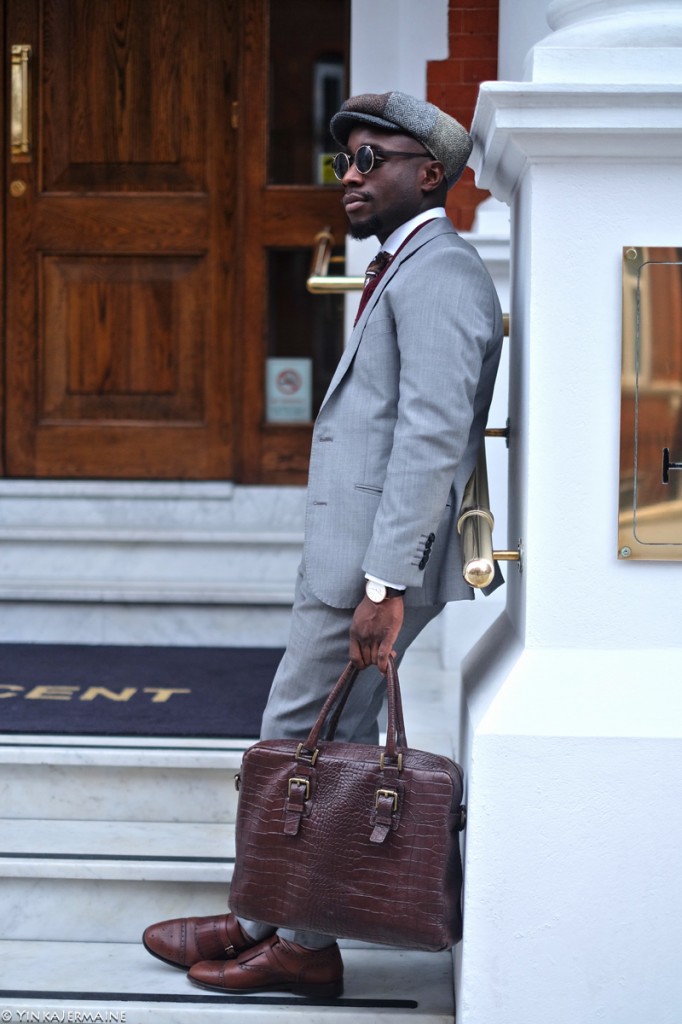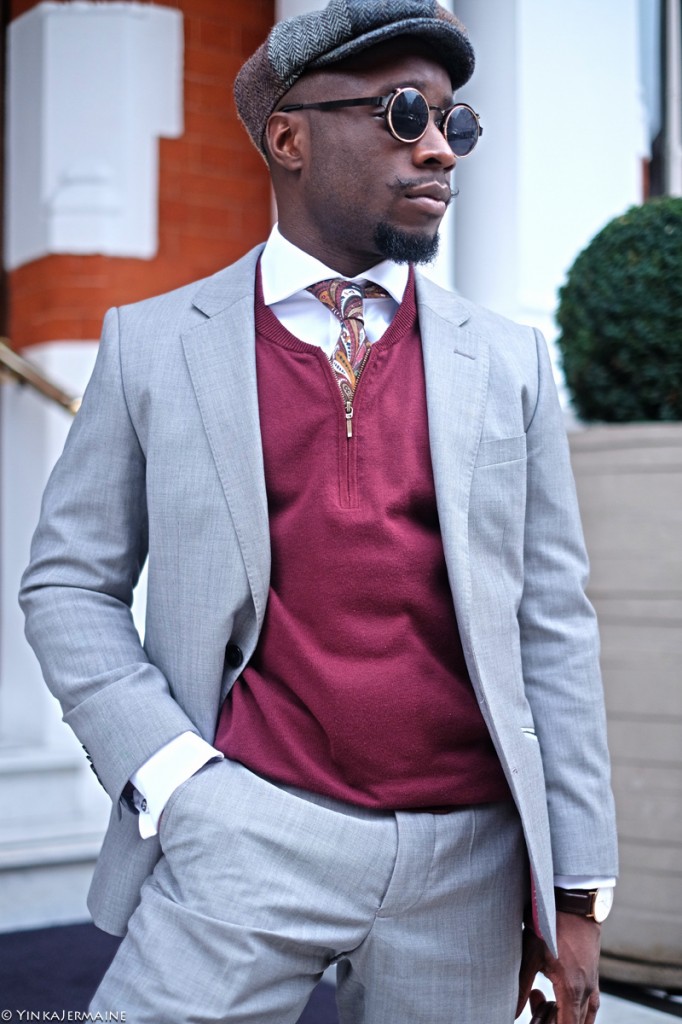 On another note, the outfits in this post exemplify a sense of inner courage and personal identity on a larger scale, they represent an elegant and chic way of dressing for the autumn but have been finished off with personal touches and daring additions.
I've teamed up with a good friend and fellow blogger Eni(@eniswardrobe) to bring you this autumn/fall look.
Your Favourite Stylist,
Yinka Jermaine