Spring is a really exciting season as it allows you evolve your layerings with bold and strong colours, which adds a summery spark to them. I am certainly disappointed to have missed out on London Fashion Week but I must say I am really impressed by the bright colours used in subtle and minimalistic ways. I am also intrigued by the rise of the all white look.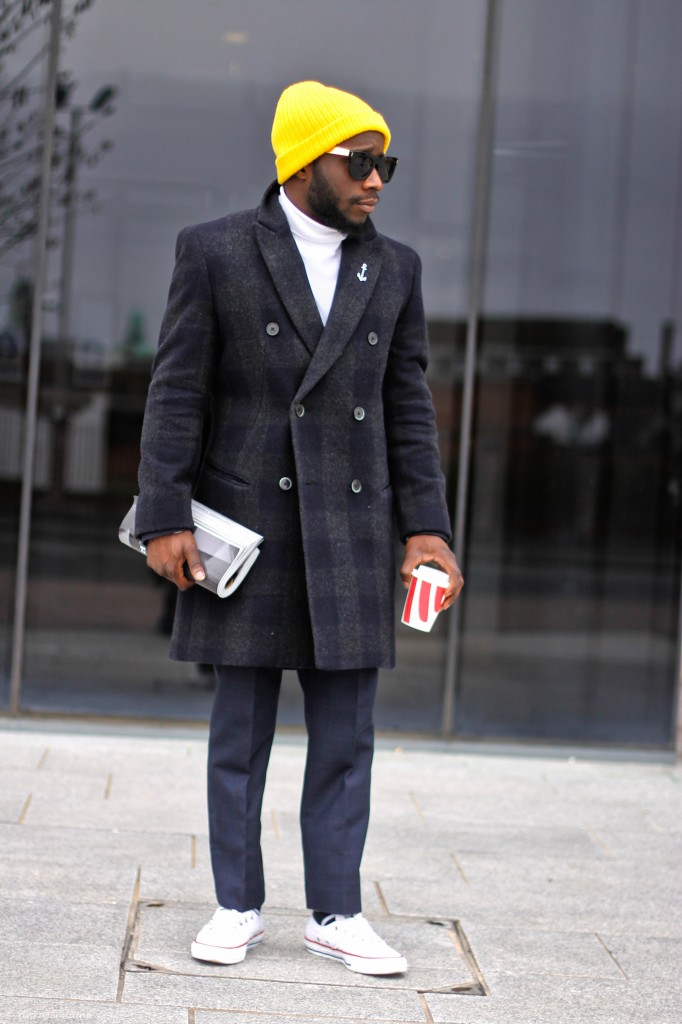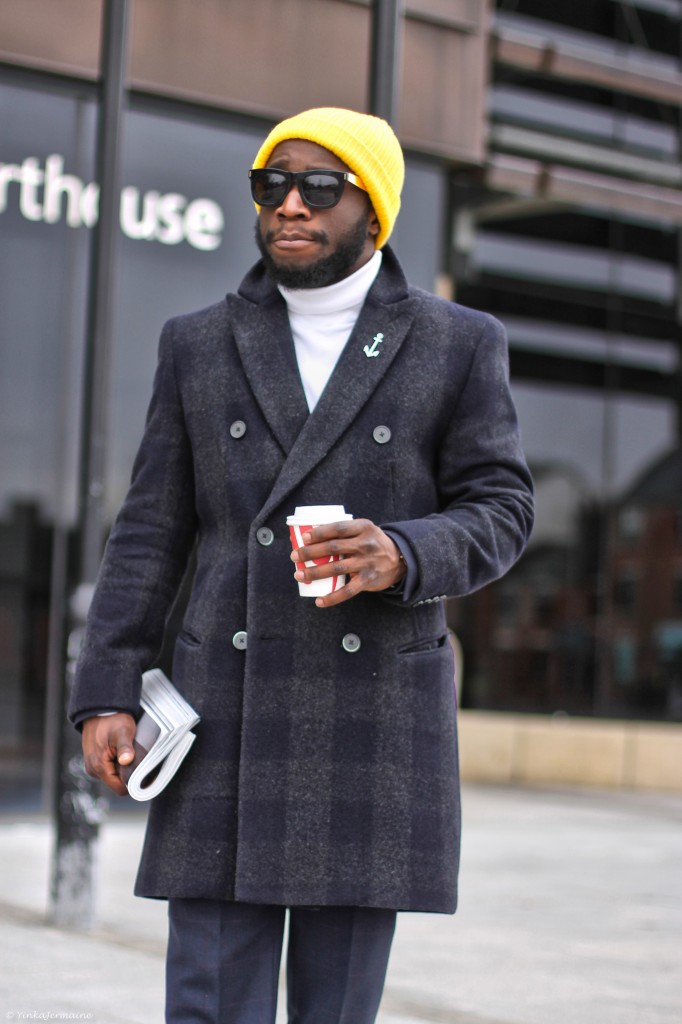 Focusing on colours, one of the colours that hasn't been easily embraced by men is yellow as it is mostly seen as a colour that is hard to sport or too feminine but I beg to differ as I have come to realise it's one of the best colours to intensify your look when worn properly. It's important to make sure you're aware of a shade that will best complement your skin tone.
Focusing on my attire and the key elements that switched it from a winter outfit to one suitable for spring; the mix of yellow with the introduction of an off-white roll neck added energy and brightness to the look as well as the white sneakers. One thing you might not be aware of is the impact white sneakers gives any outfit, especially when paired with darker colours. It immensely livens up the look and this is something you should be earning for in a season like spring.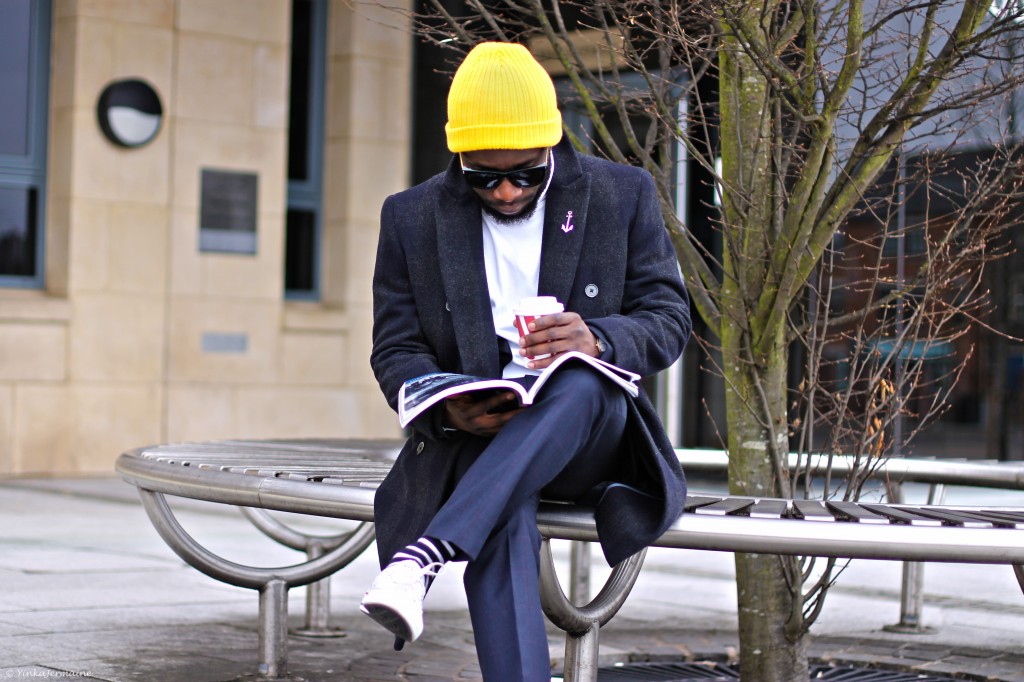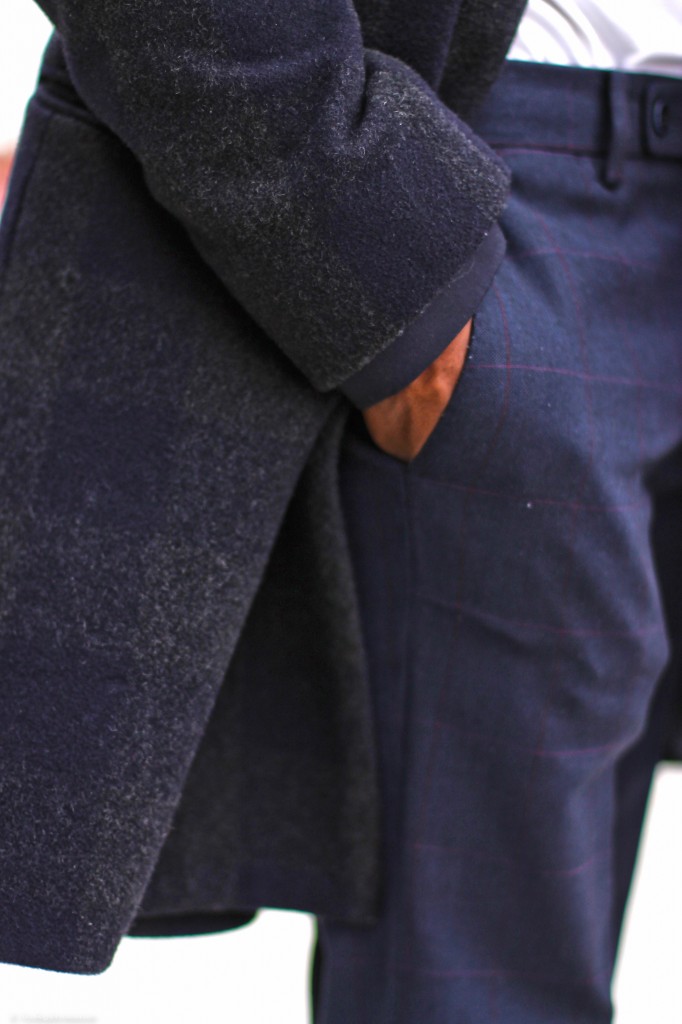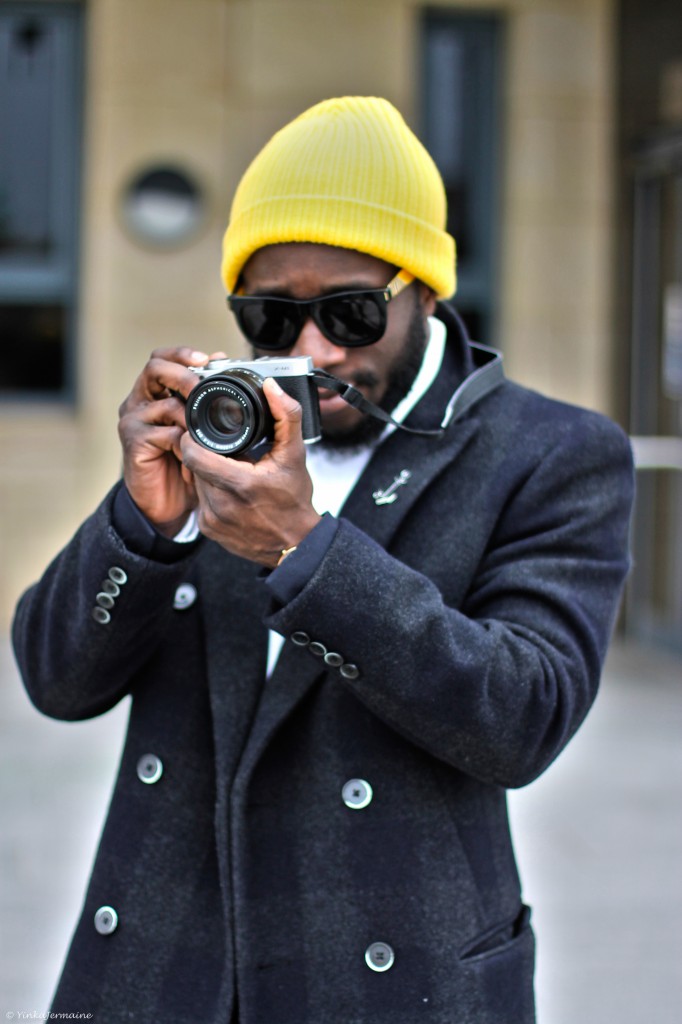 With my choice of blue's for my coat, blazer and trousers, I opted to use different textures and patterns to create the dynamics of the outfit with the check and plaid on the overcoat and trouser.
Shop the Look:
Your Favourite Stylist,
Yinka Jermaine